Glory Days
Bondi Beach, NSW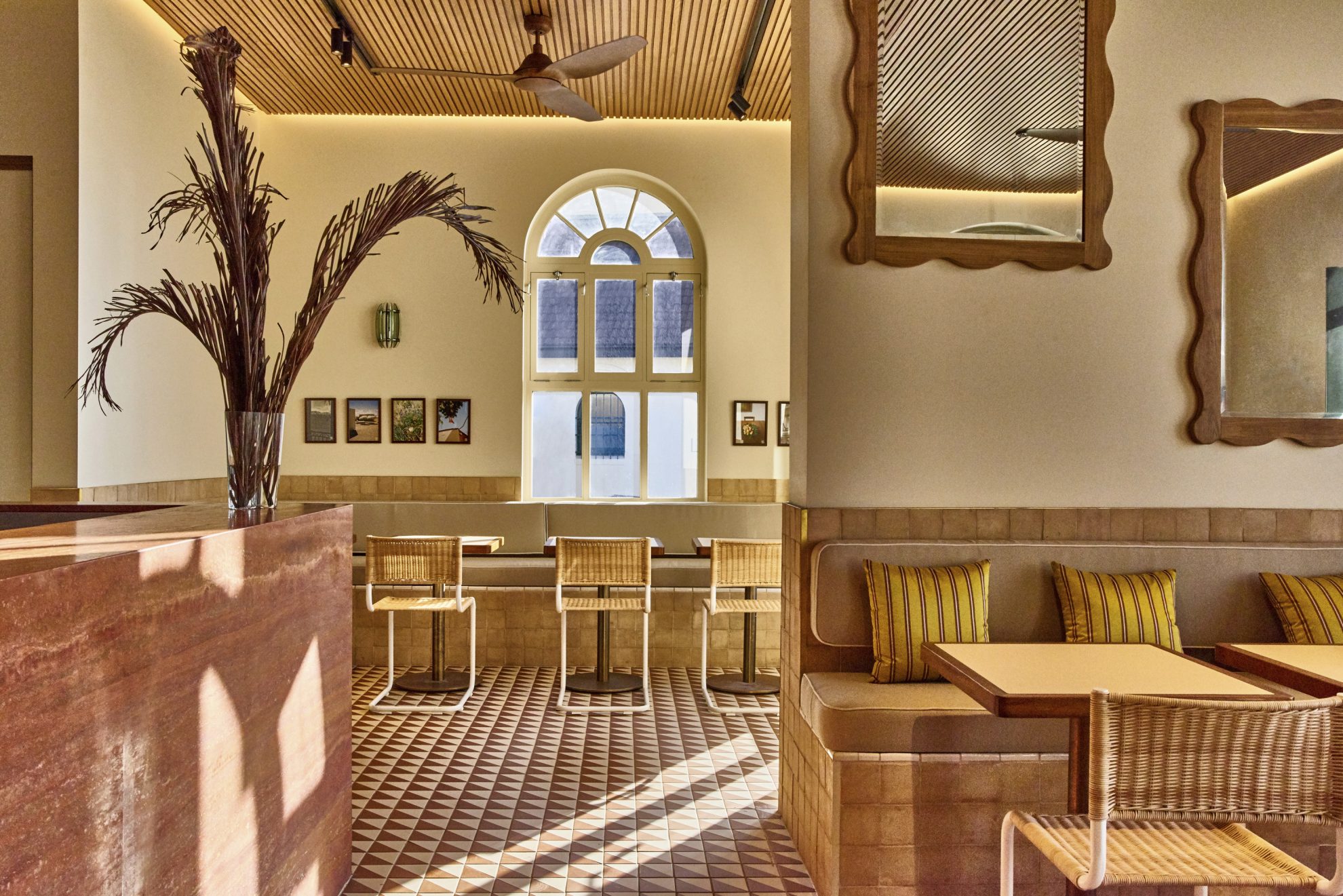 Conceived in a lockdown as a love letter to lazy summer days, Glory Days is Bondi's answer to the nostalgic European holidays Australians adore. The brief – 'not another tourist café,' but rather a space that expresses the duality of the city beach lifestyle that is Sydney and culminates in Bondi.
The interiors seek to connect Sydney with the world – paying homage to Jorn Utzon's pink stone summer house in Mallorca.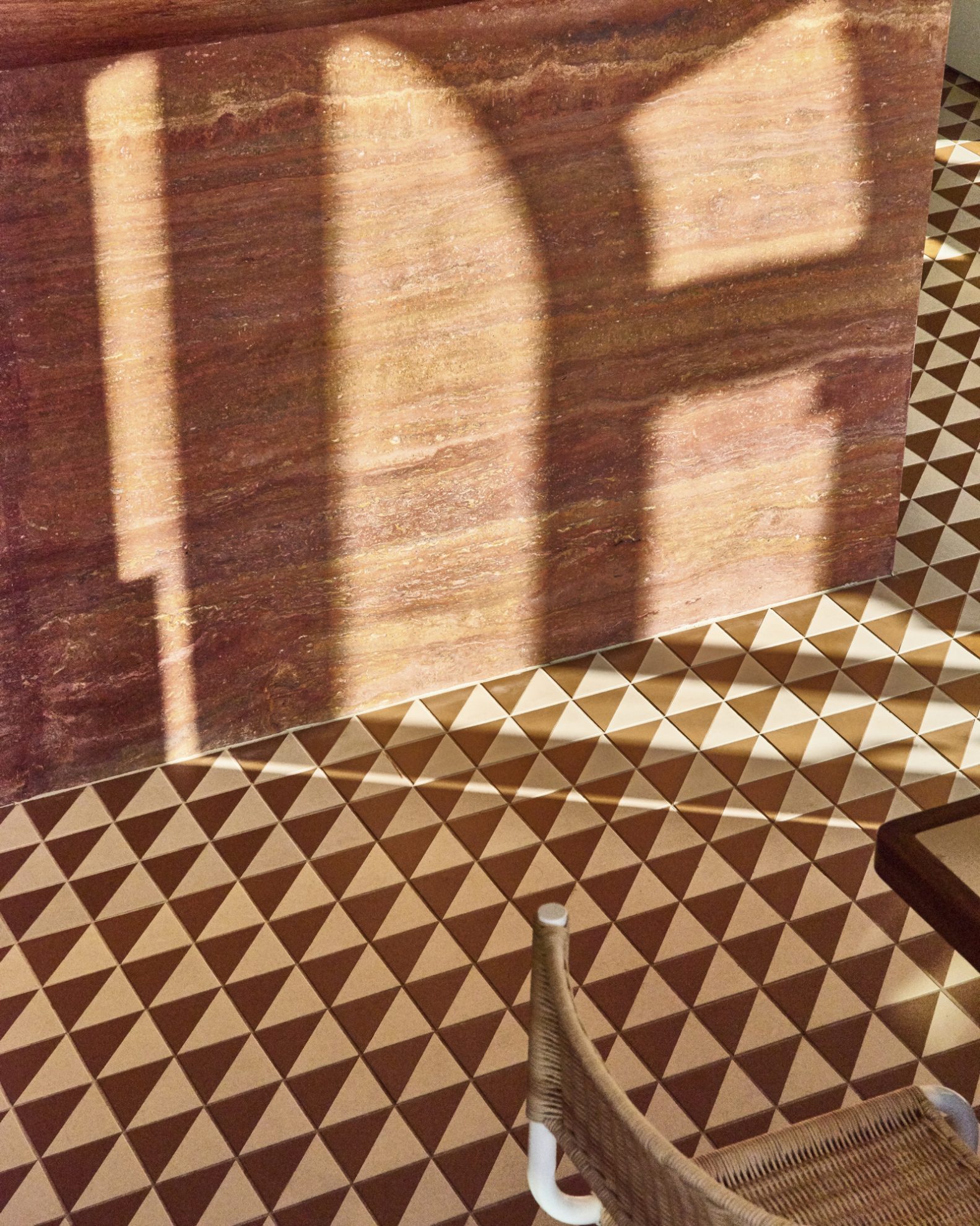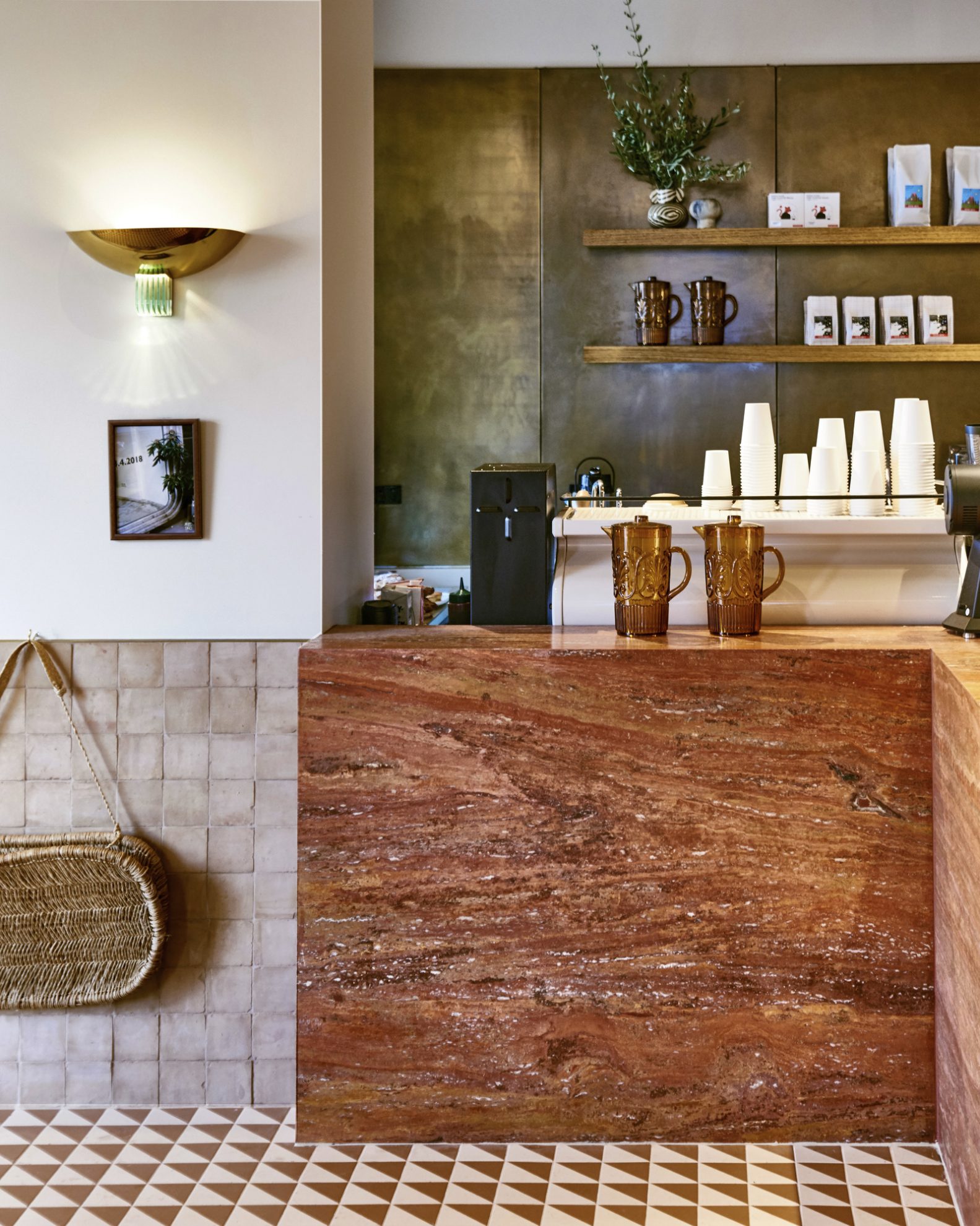 The interior is an eclectic mix of textured and coloured stone that entices guests to remain barefoot. Burnt reds and soft greens reminiscent of the Australian landscape create playfulness and joy, elevating the Pavilion and speaking to the locals. A red travertine bar snakes around the compact space, creating a takeaway window and a lively back bar with cooking on display. Repeated iterations of white piping details appear in seat cushions, tile edges and scalloped umbrella trims. The clay tiled banquette is offset with woven dining chairs on a white tube frame, and patinated vintage lighting for that effortlessly cool Bondi vibe.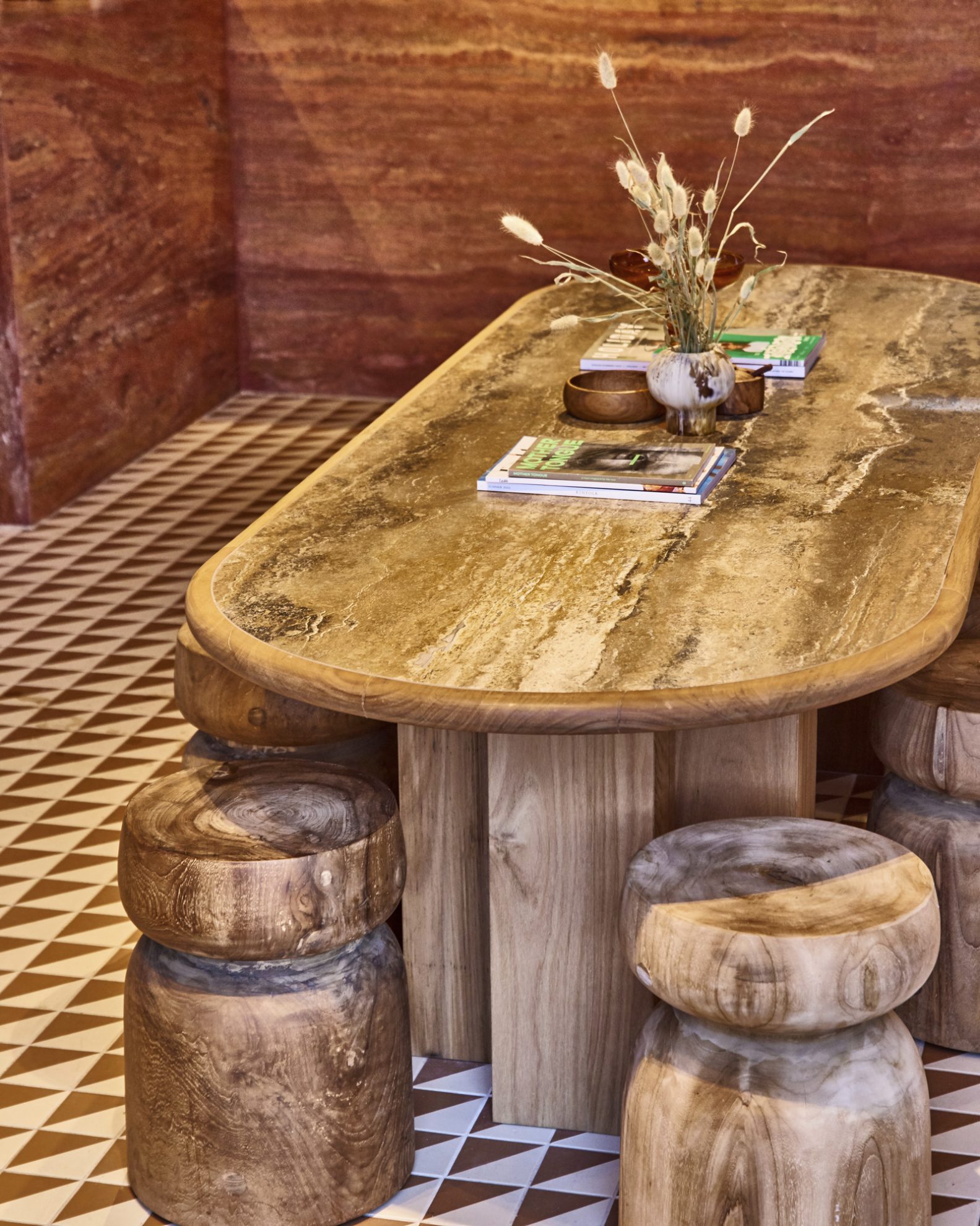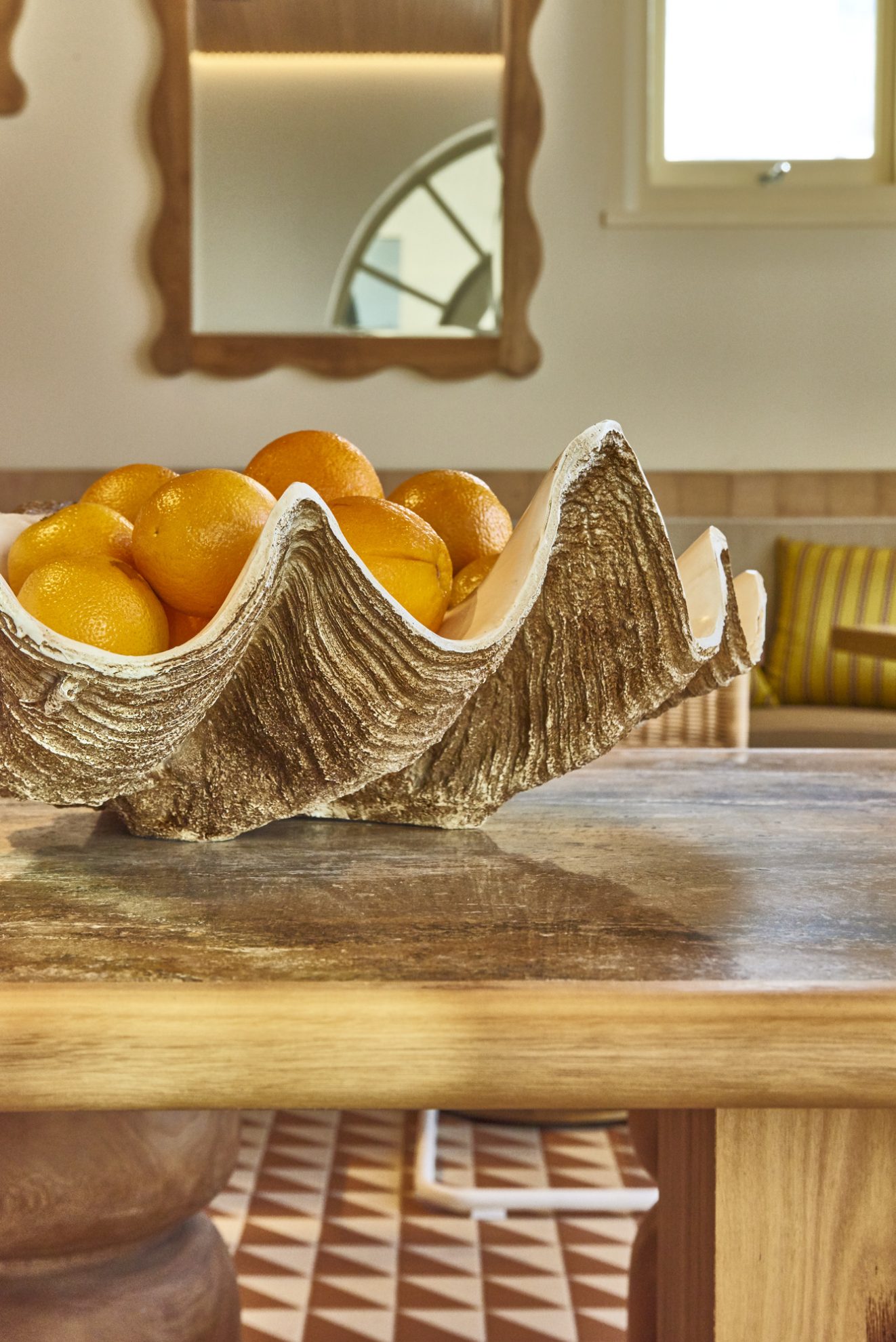 Arched heritage windows are a constant reminder of the character of the Pavilion, where sunlight streams though and dances across the gloss and matte textures. Candid holiday vignettes taken 'en vacances' by Australian fashion photographer Adrian Mesko create a layer of domesticity and intimacy.
The exterior terrace is furnished with sandy stone tables, teak, and linen chairs. is a setting for sunrises, hazy summer afternoons and slow sunsets.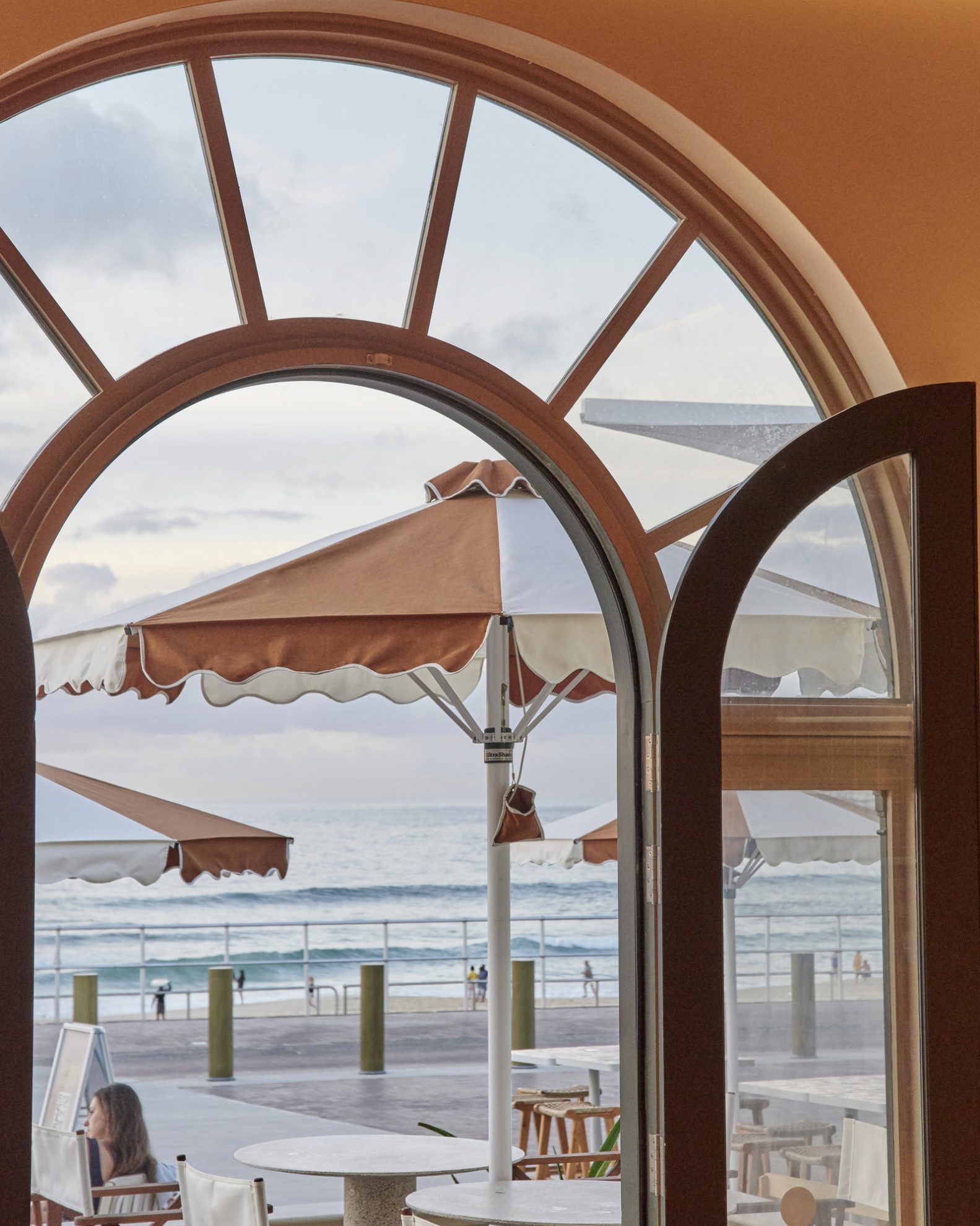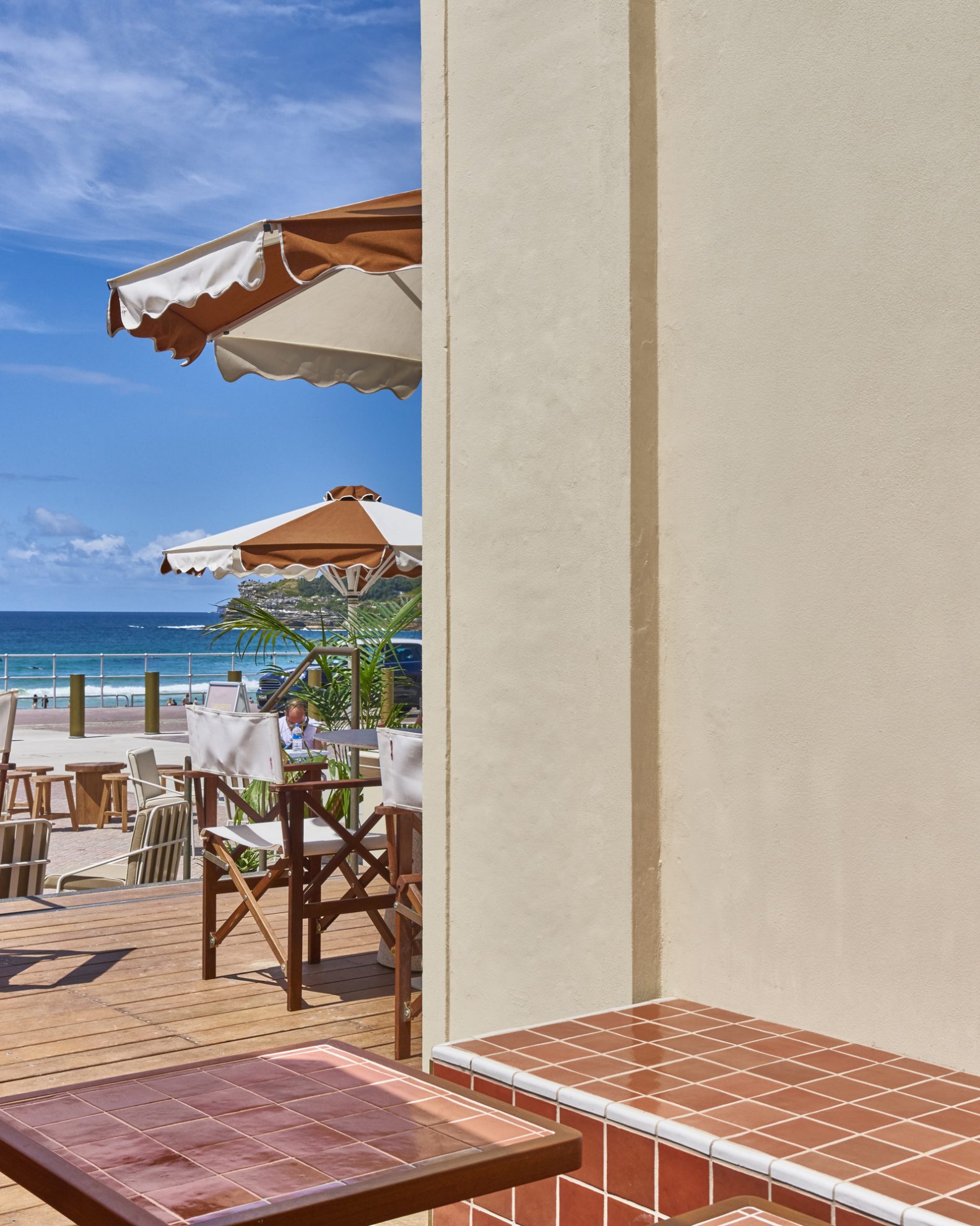 The enviable task for a project like this is in the search for a balance between respect for a building and the creation of a space that's 'of its contemporary place'; somewhere locals want to be. And there's little doubt that this balance had been lost in previous iterations of the Pavilion. There's an inevitable aspect of subjectivity in any creative balancing act but with skill and sensitivity we sought to walk the line between respect and nostalgia, pastiche, and homage and between accessibility and exclusivity.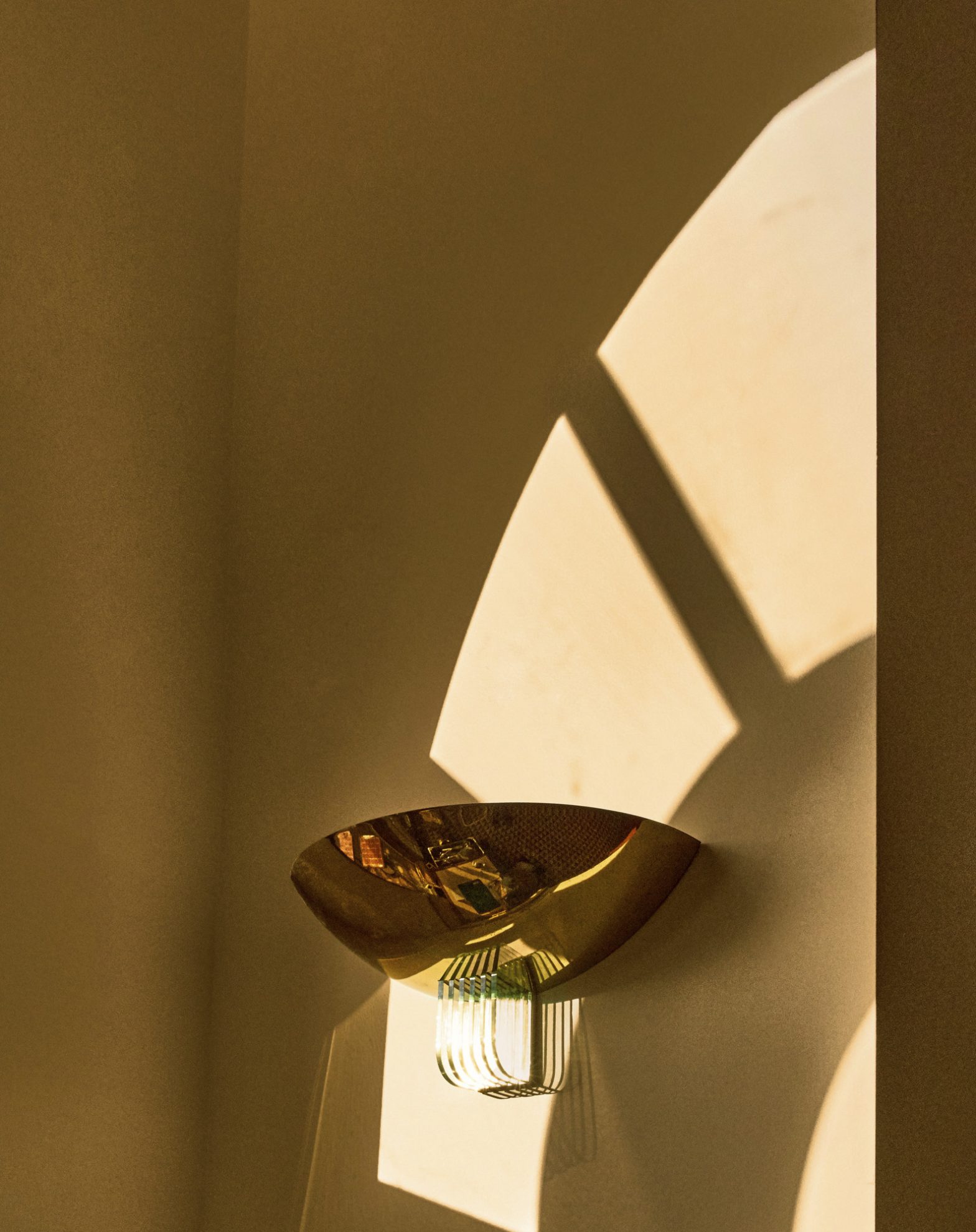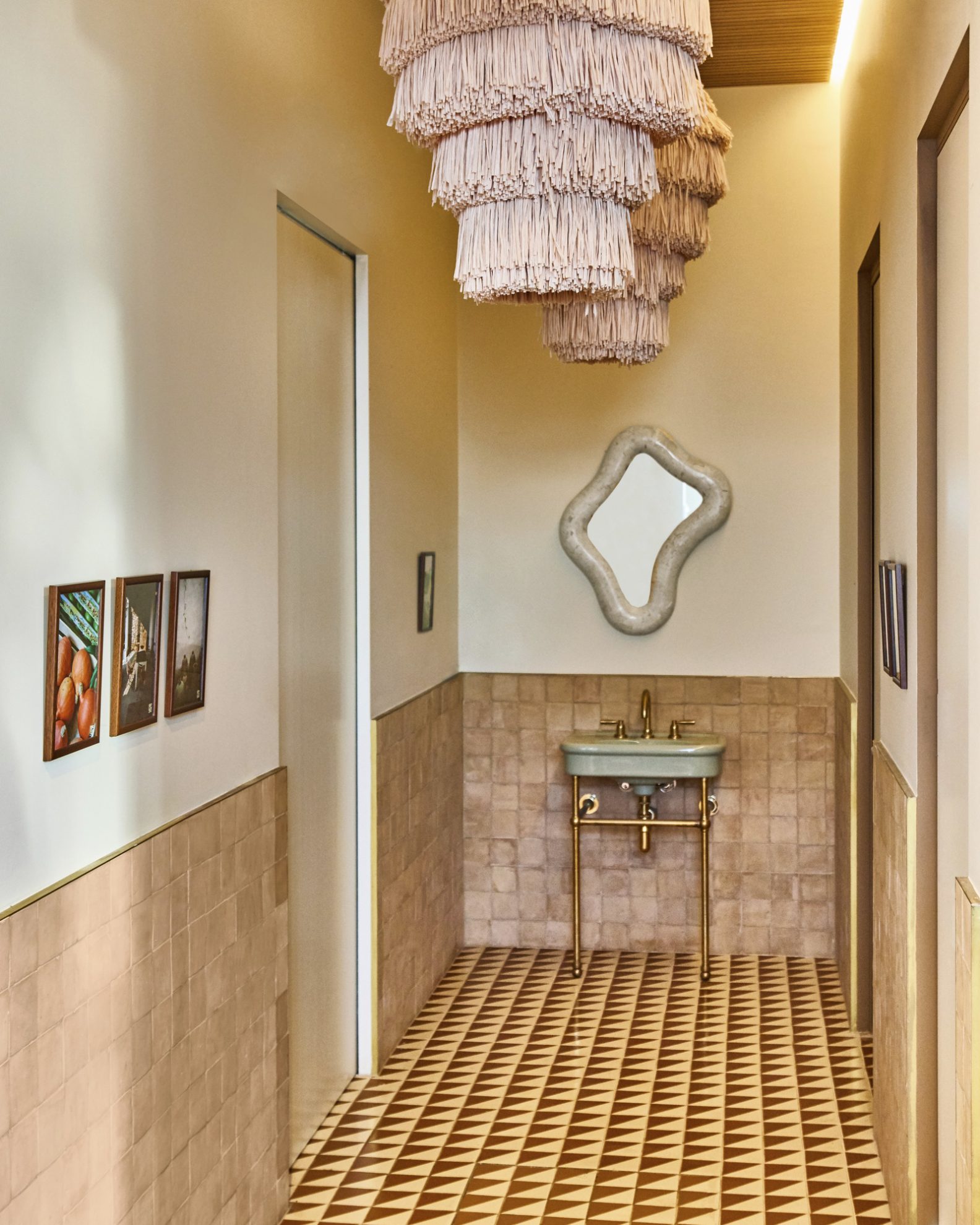 When reviewing this work in both macro and micro, we're pleased to have manifested both subtle and deliberate interventions that express a coherent whole, one that evokes past glory but only to set the scene for a singularly modern Bondi experience.
The high-profile restoration of the Bondi Pavilion saw its heritage significance reinstated and has followed the shift in Bondi from catering for tourism to delighting the primarily white-collar demographic.
Glory Days Owner, Aaron Crinis
The Bondi Pavilion is truly an iconic building and we're excited to be opening our doors here with a design that is both fresh and respectful of this incredible heritage building. We're saying every day is a vacay