How Multi-Use Rectangular Stadia is Bringing the 2023 FIFA Women's World Cup to Life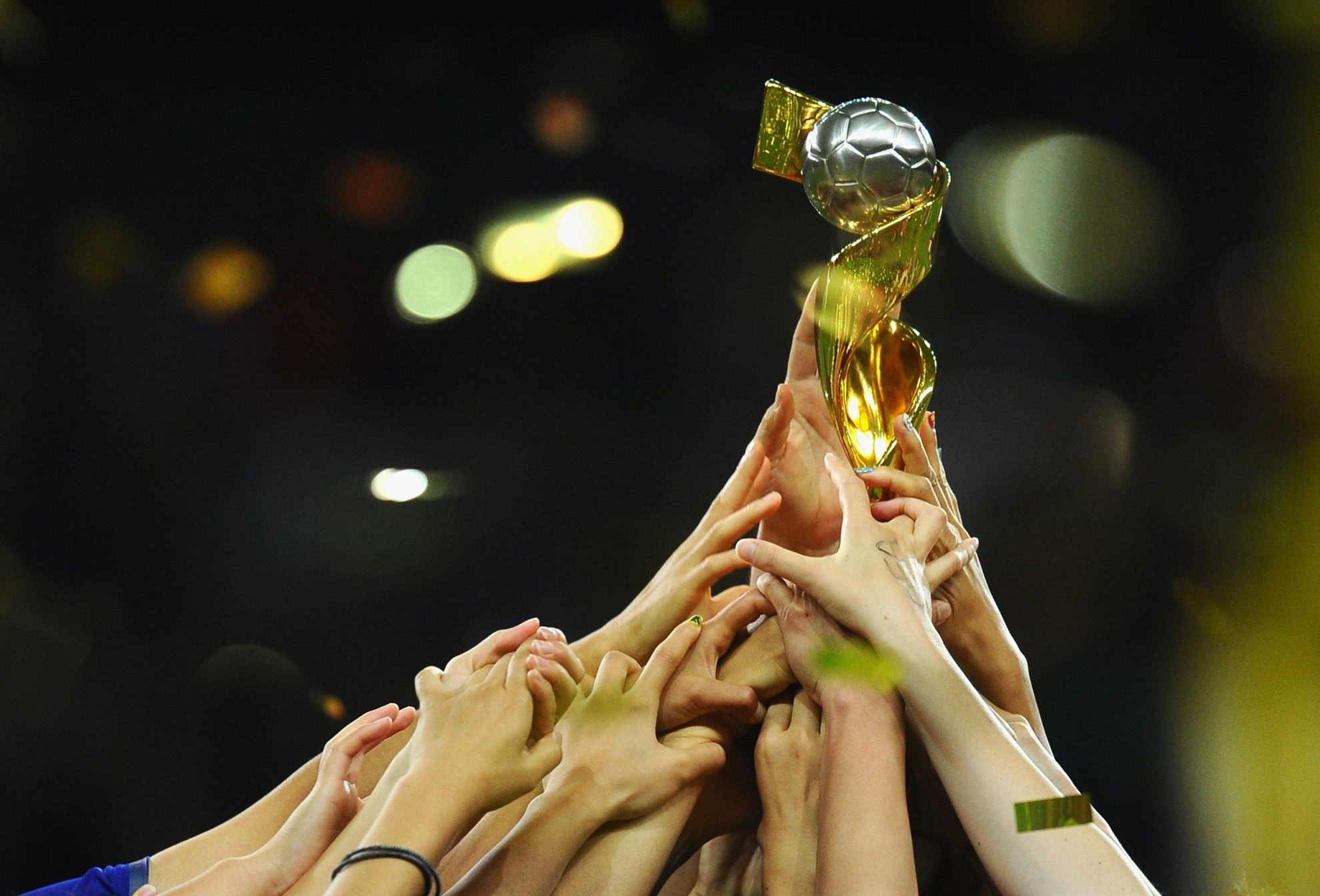 The 2023 FIFA Women's World Cup is a tournament of firsts. This year, fans will see 32 nations playing 64 matches across New Zealand and Australia for the first time in Women's World Cup history. This showpiece event has a record 10 venues hosting the competition, with three of those designed by COX: Sydney Football Stadium, Melbourne Rectangular Stadium, and Perth Rectangular Stadium.
Our work across these stadia is showcasing the shift in the multi-use rectangular stadium typology. These stadiums not only host multiple sports, but also multiple teams and competitions, without compromising the fan experience.
With the rise of professional women's sport, it led designers to question the equitability and access of venues. Why are so many stadia controlled by the professional male team?
Stadiums like these challenge that 'status quo.' They provide more changerooms and better digital transformation facilities. Operational design allows for quicker turnaround time between events, and improved pitch technology allows for increased utilisation of the playing surface.
As we embrace and celebrate the growth of women's professional sport, we see stadia not only become more inclusive, but more sustainable – with greater usage and patronage.
All of this is clearly showcased in the three COX-designed venues hosting world cup games.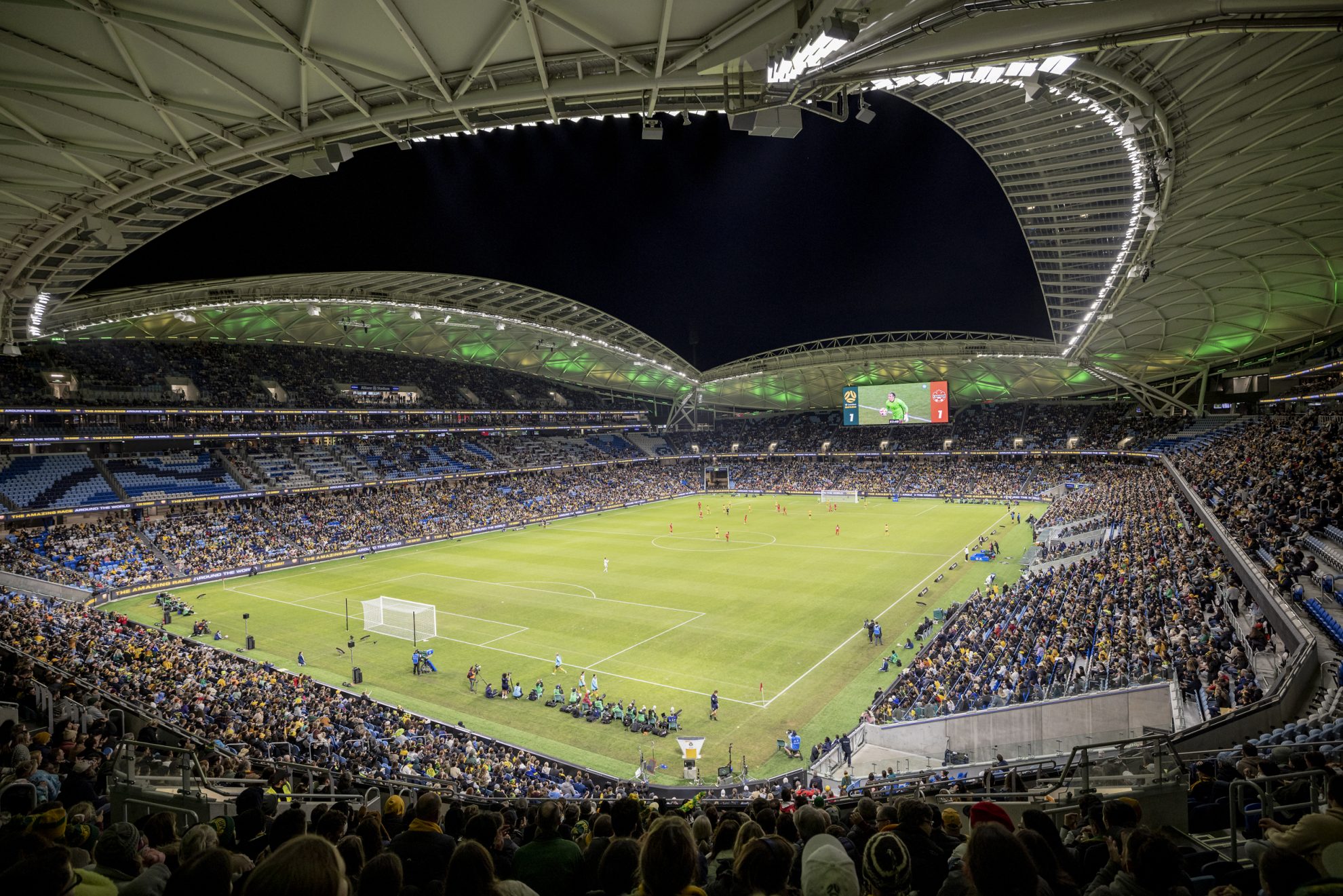 [Above: The Matildas vs Canada's Womens Soccer team at Sydney Football Stadium. Image courtesy of VenuesNSW]  
Sydney Football Stadium 
Completed: 2022
Capacity: 38,841
Continuing the legacy of the Sydney Sports Ground (est. 1903) and the original Sydney Football Stadium (est. 1988, also designed by COX), the new Sydney Football Stadium was completely rebuilt in time for the FIFA Women's World Cup 2023.
One of Australia's top destinations for major sporting and entertainment events, the Sydney Football Stadium was originally opened in 1988 and has been a celebrated venue for men's and women's football for more than three decades. It has hosted some of the biggest names in football, also holding the final of the women's football tournament as part of the Sydney Olympics in 2000.
The redeveloped stadium represents the latest in global sport architecture trends. A true multi-use rectangular stadium, it hosts three sports – football, rugby league, and rugby union. A 'stadium in the park,' Allianz Stadium enhances the significant recreation and sports precinct at Moore Park, creating new active spaces for patrons and the community, and reinforcing NSW's ability to host international, national, and local events. Read more about the SFS Redevelopment here: https://www.coxarchitecture.com.au/project/allianz-stadium-redevelopment/
The venue is gearing up to host six matches at the FIFA Women's World Cup Australia & New Zealand 2023 – comprising of five group-stage fixtures and one knockout tie – beginning with the opening Group F clash between France and Jamaica on 23 July.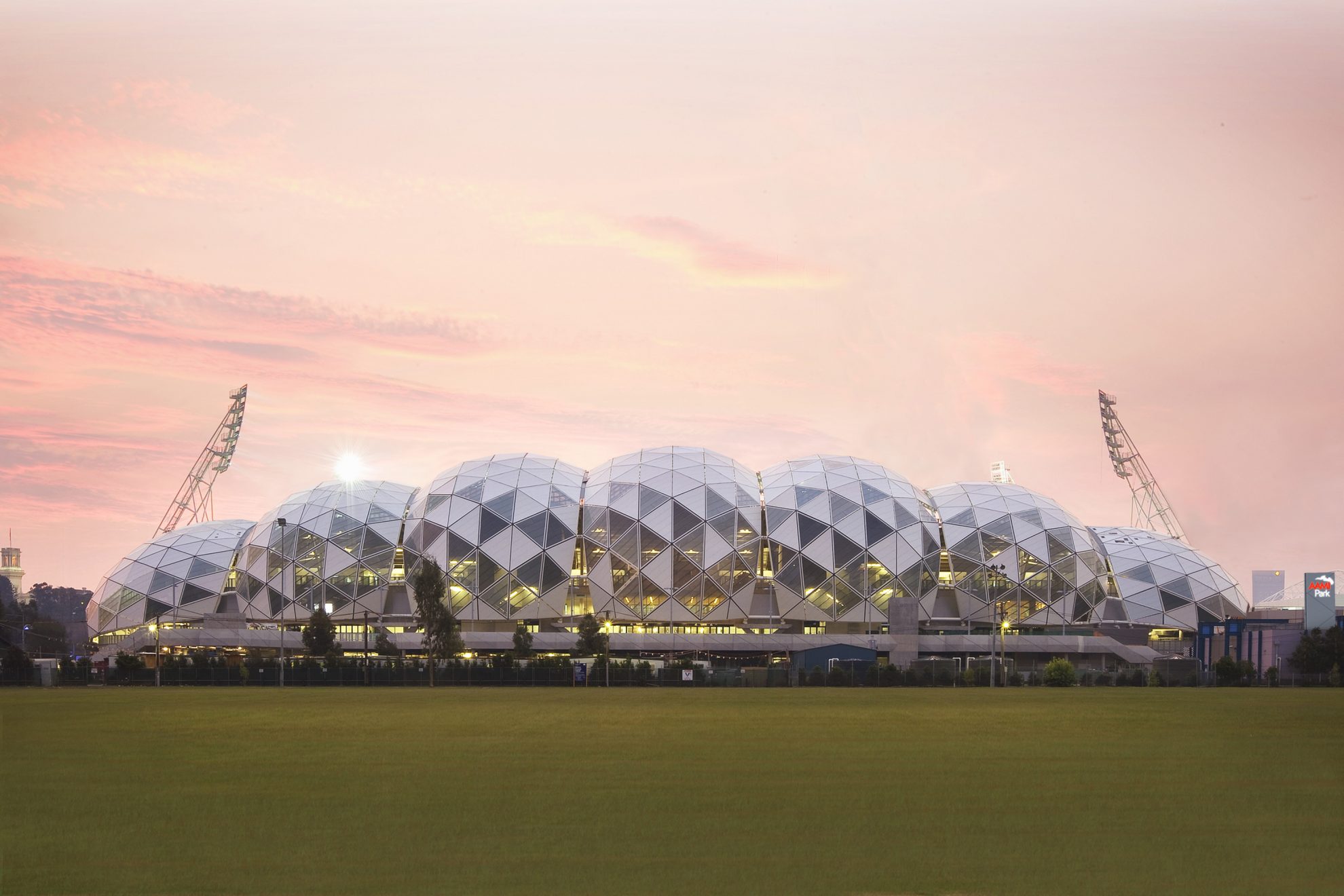 Melbourne Rectangular Stadium 
Completed: 2010
Capacity: 30,050
Opened in 2010, Melbourne Rectangular Stadium (MRS) is purpose built for Football, Rugby League, and Rugby Union.
MRS was Melbourne's first large purpose-built rectangular stadium, representing a move by the city to provide a world-class facility that further developed and embodied the city's pioneering approach to public spaces and strong civic architectural lineage, encompassing iconic facilities including Melbourne and Olympic Parks and the Myer Music Bowl as well as Rod Laver Arena and the MCG.
Completed in 2010, it features a cutting-edge 'bioframe' design with a geodesic dome roof that substantially covers the seating areas while still allowing light through to the pitch and giving the stadium a strong visual identity. A technique that allowed it to be constructed using 50 percent less steel than a typical stadium roof of the same size. Read more about MRS here: https://www.coxarchitecture.com.au/project/aami-park/
The stadium is one of Australia's premier rectangular venues, notably acclaimed for hosting Melbourne's most celebrated sport and entertainment events and will host six FIFA Women's World Cup Australia & New Zealand 2023 matches, including Australia's heavyweight Group B finale with Canada.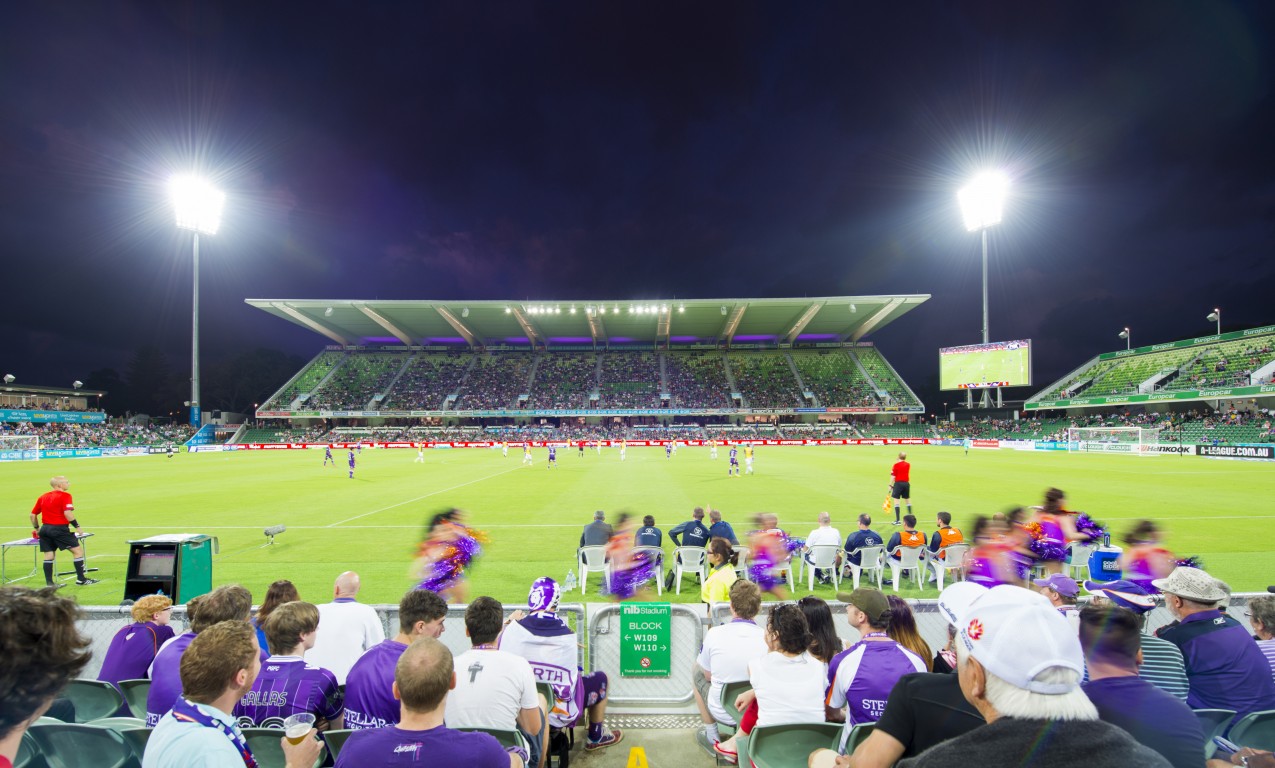 Perth Rectangular Stadium 
Complete: 2013
Capacity: 20,500
Sport has been played on the site since 1910 but has undergone major developments with Perth Rectangular Stadium (PRS) now a state-of-the art rectangular stadium providing world class sporting and concert events.
PRS is strongly focused on the human experience of sport – a complete experience from the journey into the grounds through to the immersion in the event. It is a highly legible stadium that allows for easy movement and maximum comfort, carefully utilising natural light and extended vistas into the park and horizon – enhancing the excitement and atmosphere of competitive sporting events. Read more about PRS here: https://www.coxarchitecture.com.au/project/hbf-park/
As Perth's only rectangular stadium, PRS serves as the competition base for the high-performance sporting codes of Rugby League, Rugby Union and Football as well as hosting a range of world-class concert events and will play host to five FIFA Women's World Cup 2023™ group-stage matches, kicking off with the Group D battle between Denmark and Asian champions China PR.