Project Contact
Russell Lee
Cynthia Wu
Martin Gaardboe
Rola Tarawn
Sef Kazi
Allianz Stadium Redevelopment
Sydney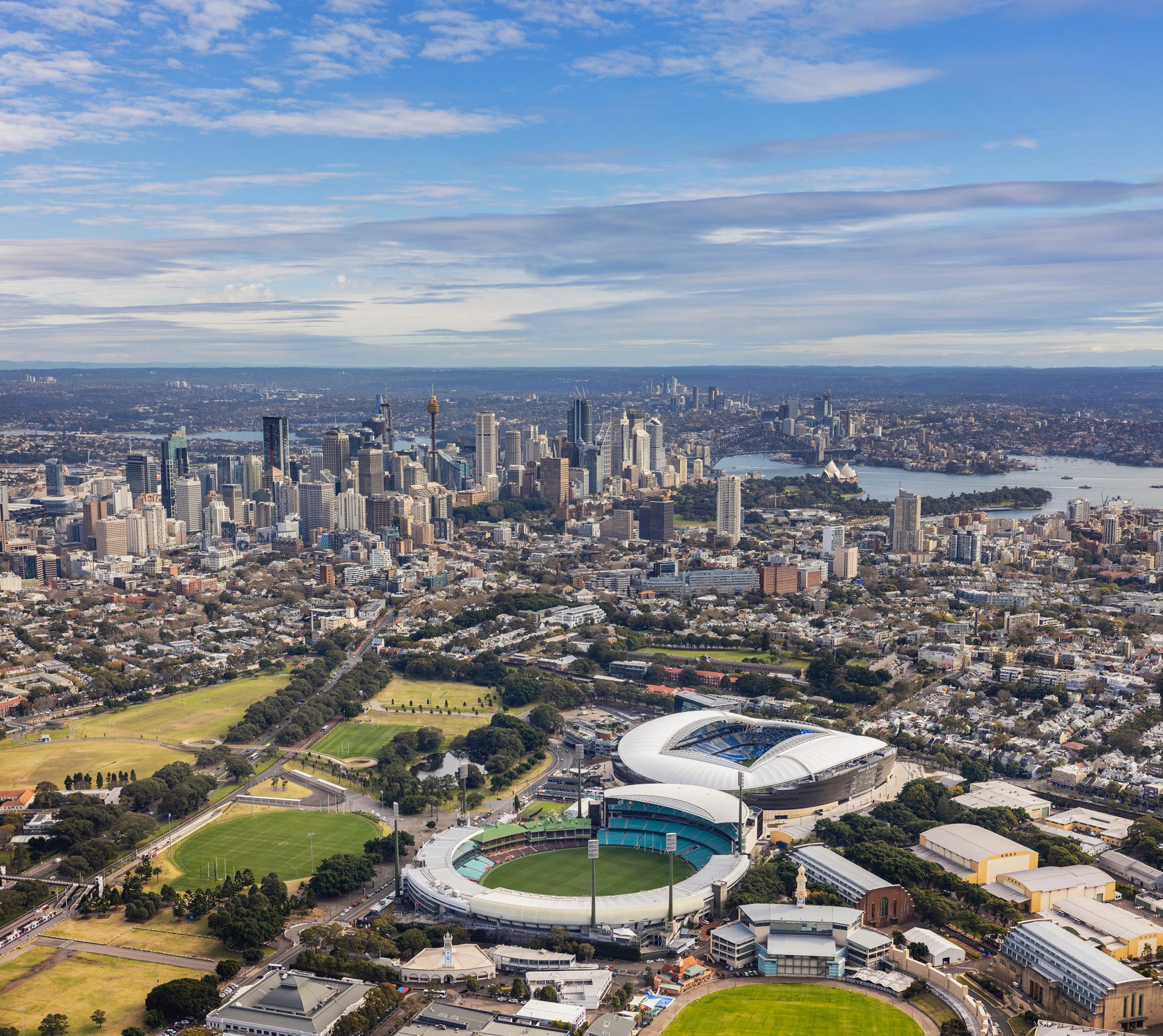 The redeveloped Allianz Stadium represents the latest in global sport architecture trends. A true multi-use rectangular stadium, it hosts three sports – football, rugby league, and rugby union. The home of the Sydney Roosters, NSW Waratahs and Sydney FC, the stadium is also ready-made for cultural and community events – gleaming as the trophy of Sydney's unique inner-city precinct.
A 'stadium in the park,' Allianz Stadium enhances the significant recreation and sports precinct at Moore Park, creating new active spaces for patrons and the community, and reinforcing NSW's ability to host international, national, and local events.
Building on the legacy of the original stadium, the dynamic roof form provides cover to 100% of seats, simultaneously creating a signature for the stadium. A sculptural façade references technology, engineering, and art, with the materiality acknowledging its immediate surroundings of Moore Park with its mature fig trees, Kippax Lake, Paddington, and the iconic Sydney Cricket Ground. The façade shields internal areas and allows the stadium to blend in amongst the expansive parklands.
Enveloped in a delicate veil of bronze fins, the façade is an environmentally responsive skin that enhances patrons' sense of connection to place. Variations in density and porosity allows the veil to reveal internal programmatic intensity, shield functional zones, curate vistas, and connect the seating bowl to the park. Undulating in harmony with the sweeping profile of the saddle shape roof, the façade unifies competing components of the large building perimeter, creating a coherent and expressive stadium.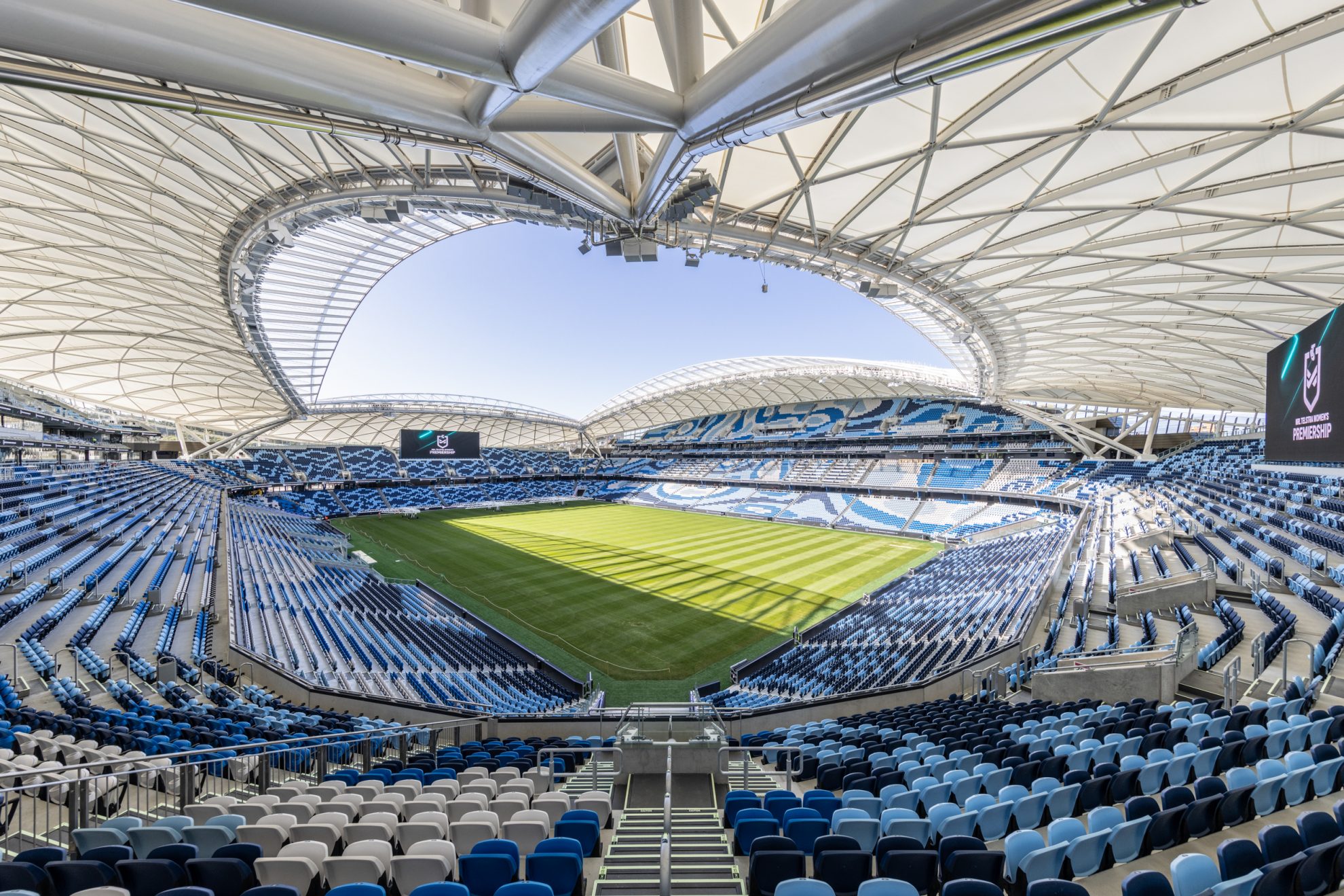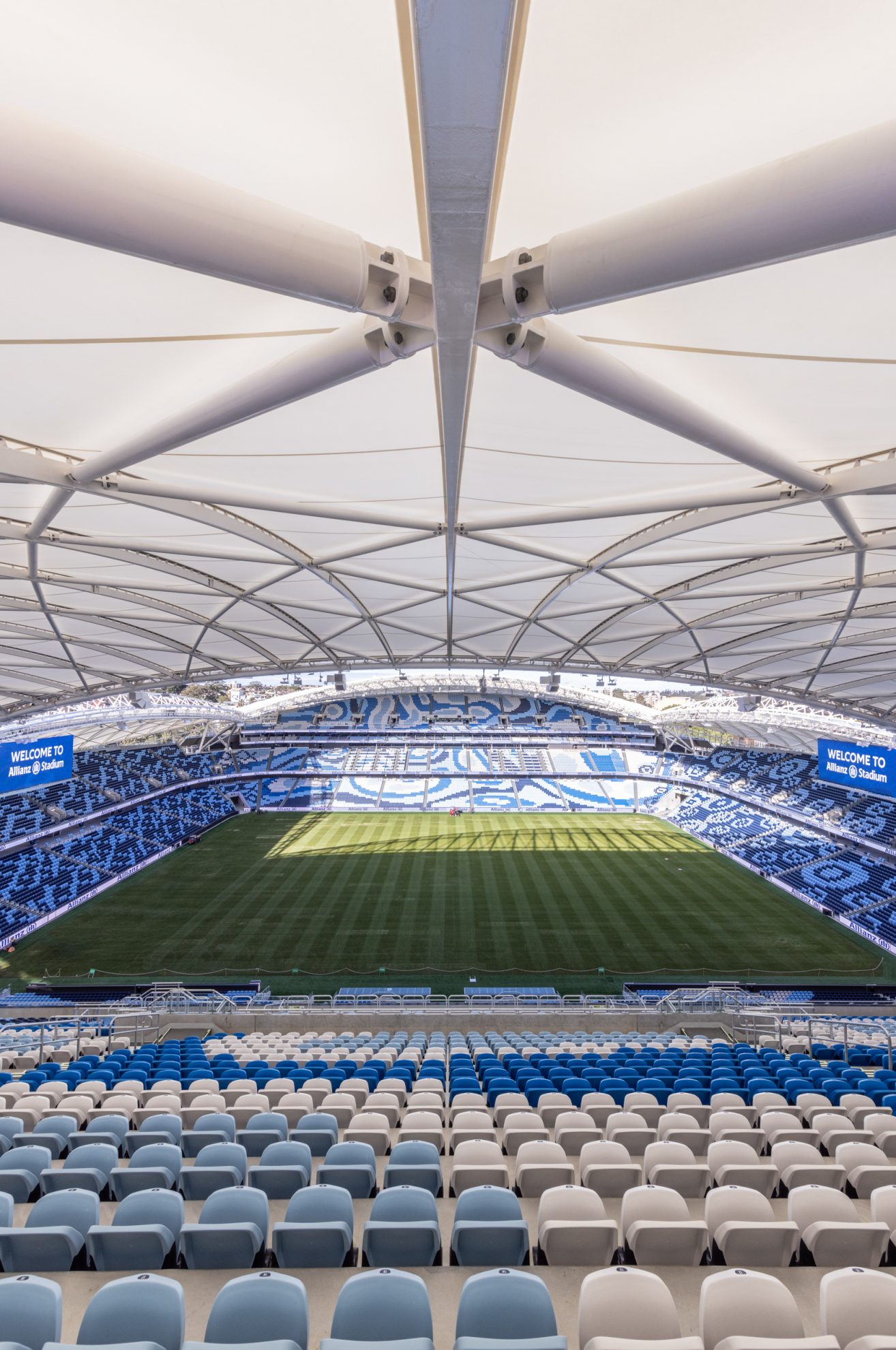 COX Director, Patrick Ness
More community value, more experience for teams and fans, and with better connection to surrounding parkland and amenity. It is something that is simultaneously sculptural and highly functional. It is lighter, kinder to the environment and more self-sufficient as a structure than any other major stadium in Australia.
Allianz Stadium deliberately anchors the city's attention away from the harbour, focusing on Sydney's unique inner-city area – a labyrinth of streets contrasted by expansive parklands. This planning and design approach reiterates Sydney's capacity to host major national sports and entertainment events, simultaneously creating public spaces for year-round use by the community.
The heart of this project is the activated events platform that forms a flexible public precinct, without fences or barriers.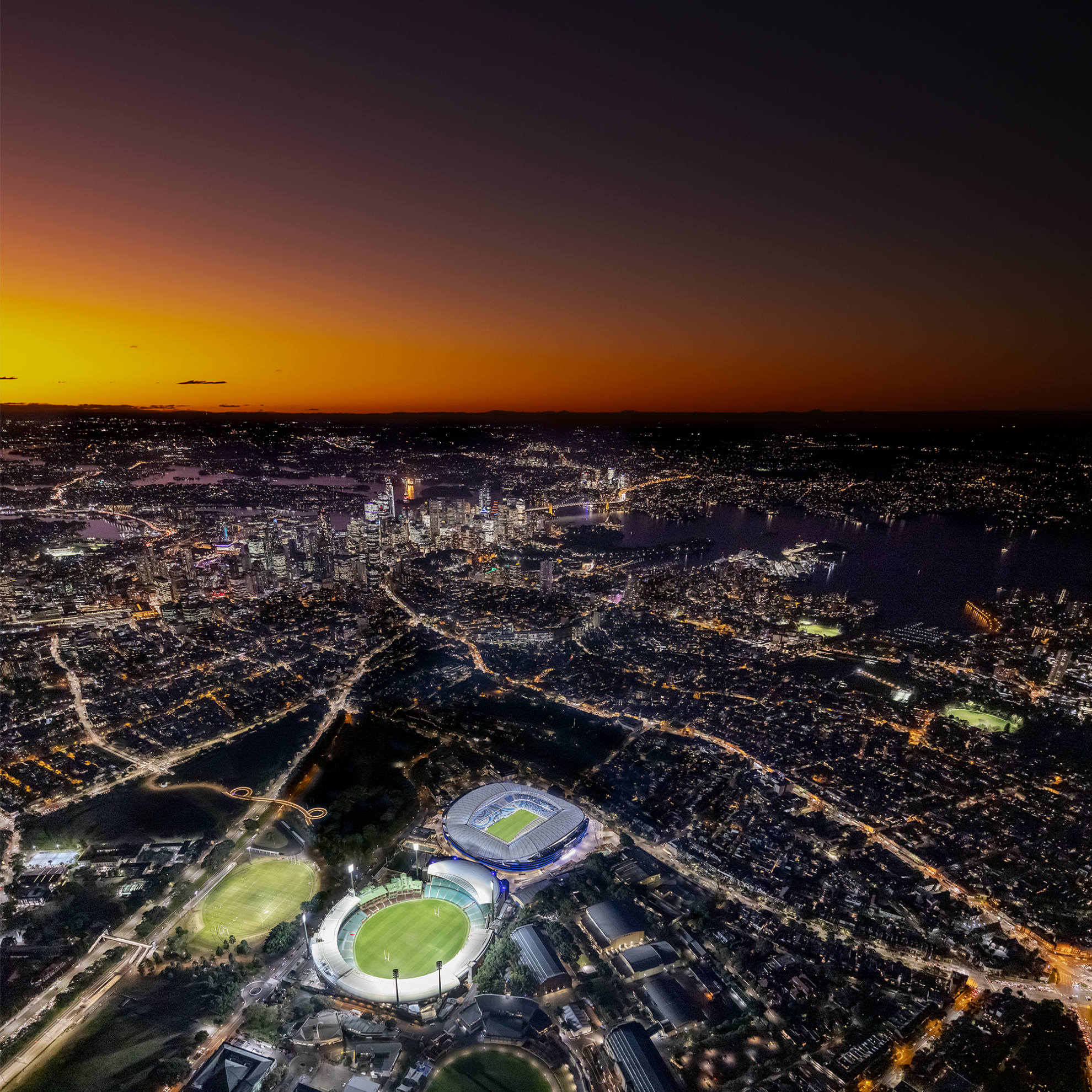 At COX, we are driven by the ethos of 'doing more-with-less.' Applying this to Allianz Stadium, our roof structure used 40 per cent less steel in its construction, offering a carefully resolved stadium profile while reducing the building's impact on its parkland location.
This environmentally aware approach to design is at the heart of the project, designed to achieve a (LEED) gold rating. The new landscape doubles the number of trees on site and creates new habitats for wildlife. Access has improved for pedestrians, cyclists and patrons using public transport. The new roof provides containment of noise as well as providing protection from rain and sun.
Hosting 33 sporting events and three concerts all within its opening year sees Allianz Stadium set a global benchmark for multi-sport facilities. Designed from a 'fans-first' perspective, the redeveloped 42,500 seat stadium redefines the game-day experience.
COX Director, Pete Sullivan
Creating something that both 'fits in yet stands out' in that part of Sydney is a tough ask for any design team, as is the task of creating a piece of 7-day civic infrastructure that provides superior amenity and services to multiple specialist and public groups. More than this, these services must be provided in a way that doesn't detract from what a stadium needs to do well; provide a superior platform for sports and events spectacle for teams, performers and fans. And of course, there was the added responsibility to craft a form which progresses the elegance, balance and recognition of Philip Cox's original design
COX Director, Brooke Lloyd
The overarching vision for both the architecture and the interiors is to create a harmonious relationship between Allianz Stadium and its surrounding environment. We have created a place that is imbued with the soul of Sydney, driven by the rich tapestry of its past, its present and its people.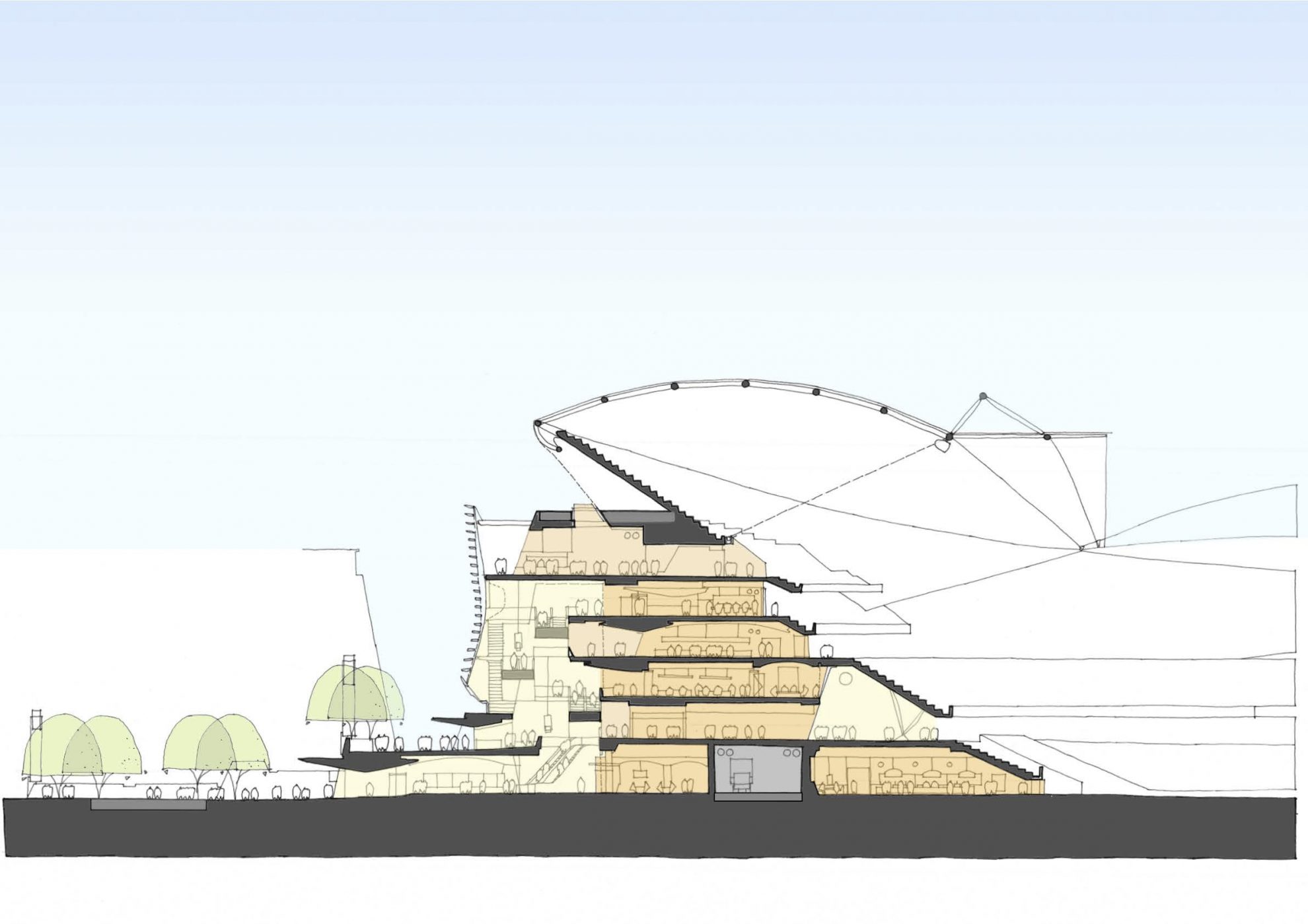 Inside, the roof covers 100% of the seats, with the arrangement of stands creating a sea of faces with great views of the playing field. There is an increased number of amenities, with an emphasis on equity of access for all, including 330 dedicated wheelchair viewing positions. Over 48 food and beverage outlets provide a variety of options, promoted by clear wayfinding and easy circulation.
The stadium is future proofed for changes in technology and operations, built in at every step. This includes improved media and broadcast facilities, international standard team facilities, and a 360-degree service road.
COX Director, Alastair Richardson
The redeveloped Allianz Stadium brings together COX's 40 years of typological evolution of stadia as a piece of our civic architecture. It provides the latest in terms of fans amenity, players facilities and compliments the NSW Government's establishment of Sydney's premier sporting precinct. Building on a tradition of sports buildings that spans three centuries at Moore Park, the venue provides a timeless urban design response that builds on its context and rooted in its history and traditions.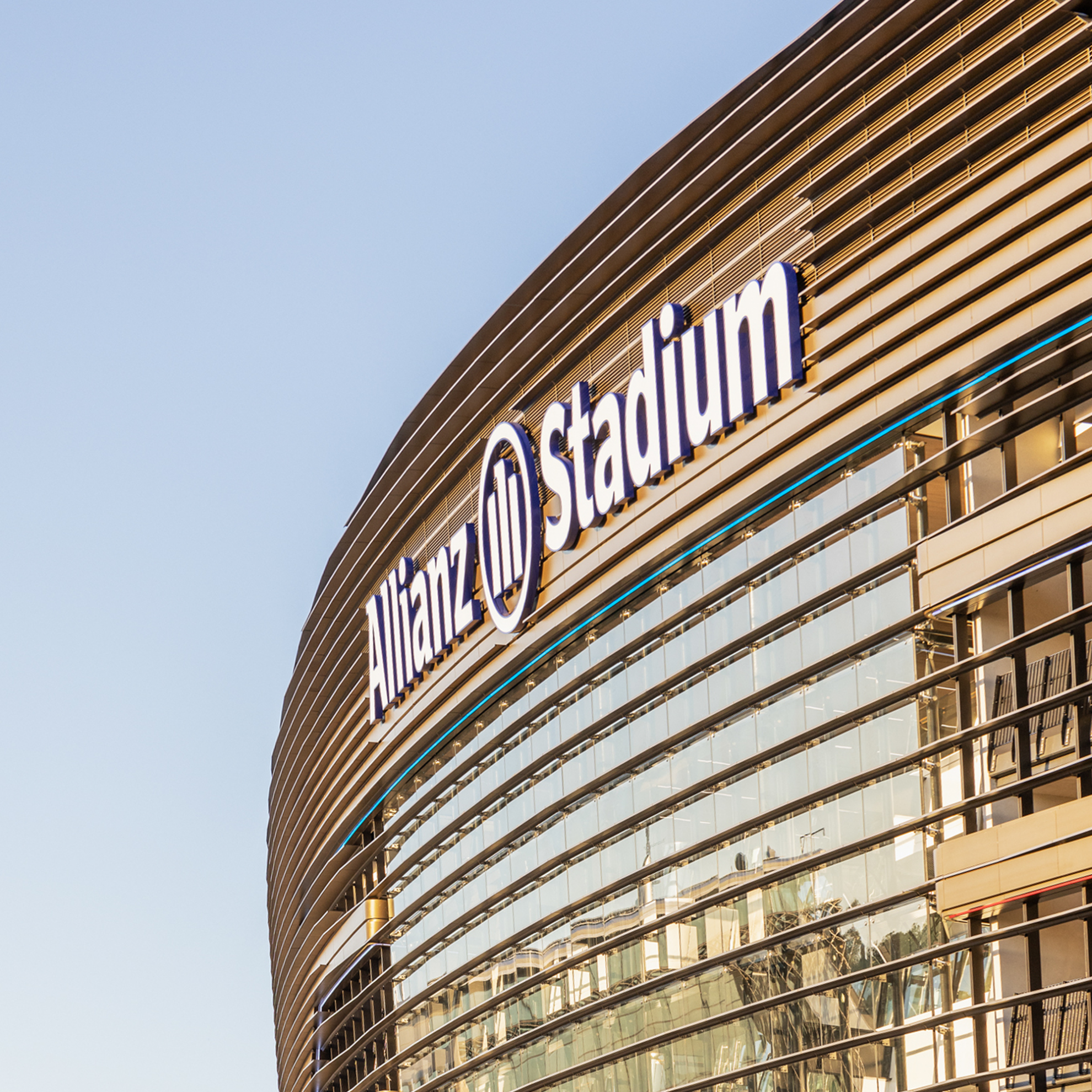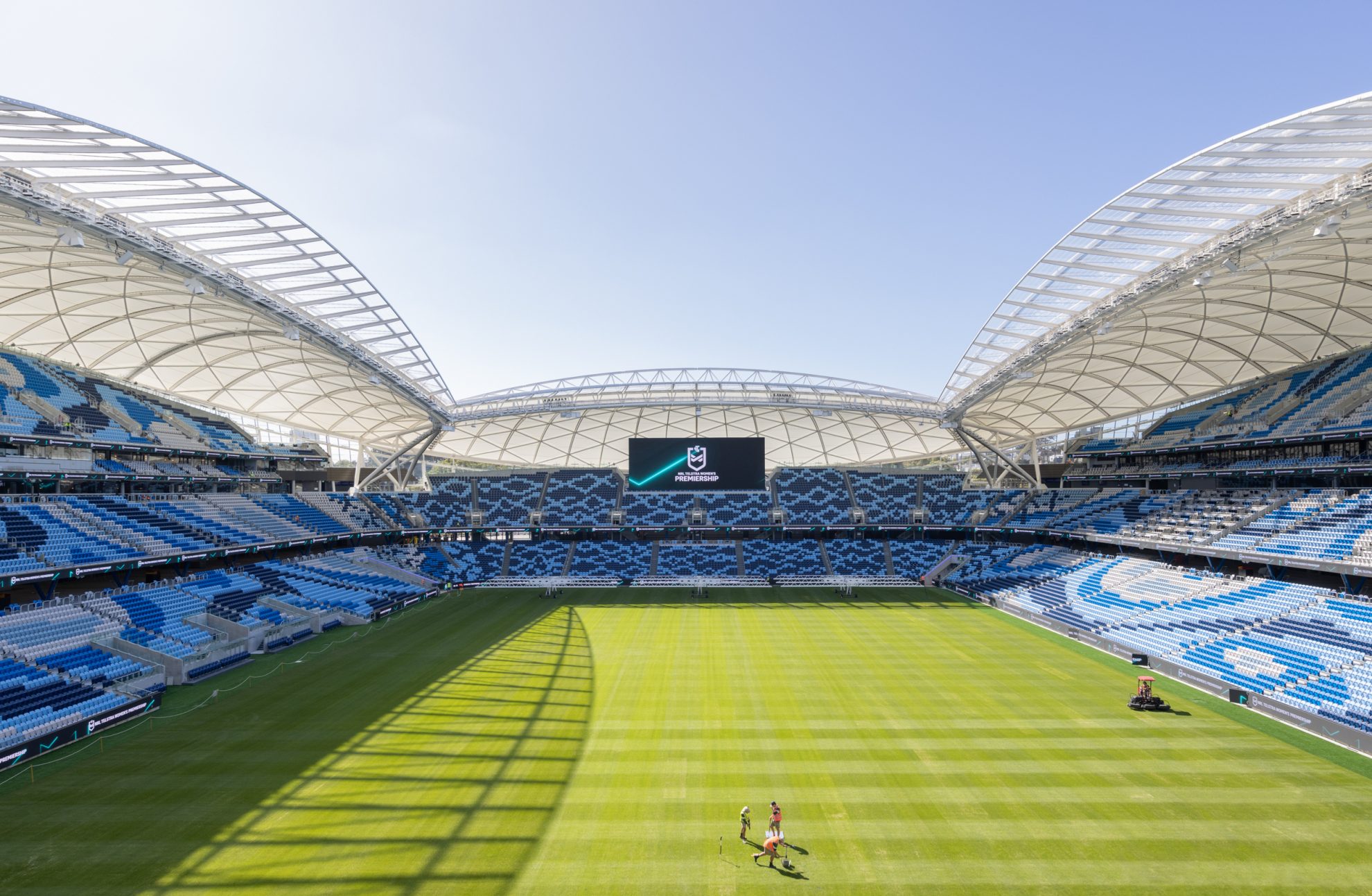 Indigenous artist Tony Albert is responsible for the design of the artwork that is displayed across the seats. The work, titled 'Two Worlds Colliding', looks to bring together two separate groups imagined as land and sea, like home and away teams playing one another.
This project could not have been delivered without the highly collaborative and interdisciplinary approach to design, COX worked closely with long-standing partners Arup and Aspect Studios, the delivery team that included Aurecon and Schlaich Bergermann Partner,  led by design and construct contractor John Holland and funded by the NSW Government.
The redeveloped Allianz Stadium rewards match-day and event patrons with a rich and engaging experience – inviting regular use by neighbouring residents, and attracting city-wide, year-round patronage of what is a remarkable public space.