NSW Forensic Medicine and Coroners Court Complex Opens in Lidcombe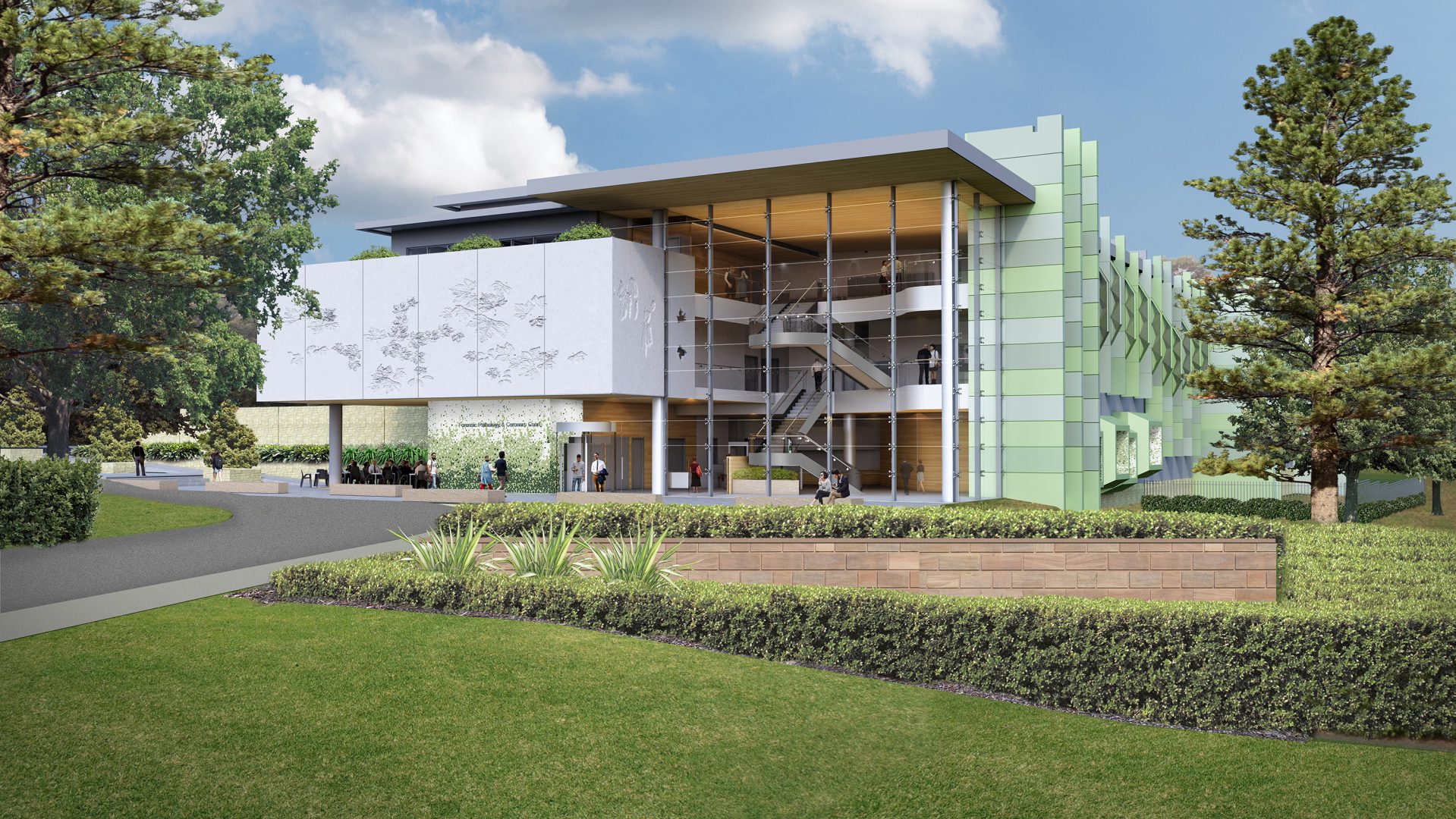 COX Architecture, in conjunction with Silver Thomas Hanley, have designed the new NSW Forensic Medicine and Coroners Court, which will be officially opened today by the Attorney General Mark Speakman. The new facility, located in Lidcombe on the periphery of western Sydney, unites NSW Health Pathology and NSW Justice and provides services related to unexpected and unexplained deaths in our community.
Our primary motivation for the design was to create an environment that would be sensitive to the experience of families in highly stressful situations. Cox Director, Nick Tyrrell, described a design solution that includes colour psychology, the integration of art, access to daylight, an engagement with nature and a highly-crafted interior. Our methodology was strongly embraced by the NSW State Government in the hope that the building will help families and staff who work in demanding and often emotionally challenging situations. Surrounded by landscaped gardens, the facility references ideas of growth and nature, and at the same time enriches the public realm.
The Forensic Medicine and Coroners Court builds on the contribution that Cox Architecture is making to community infrastructure in western Sydney. Construction has already begun on the privately funded Western Sydney Performing Arts Centre in Rooty Hill.