Walking the Talk: COX's Sydney Studio Takes Home Prestigious Title at NSW Architecture Awards
At the 2023 NSW Architecture Awards, our very own Sydney Studio took home the Award for Interior Architecture. 
In the jury's citation, they described our newest studio as 'a masterclass of contemporary workplace design, delivering a rich mix of easily adaptable spaces underpinned by a rigorous but pragmatic approach to sustainability.'
'Built inside an inner-city heritage warehouse, every element of the fit-out can be dismantled and removed without leaving a trace on the existing fabric. A simple and carefully selected palette of materials is supplemented by a curated suite of found, reused, repurposed and recycled furniture. Technology is used in forward-thinking ways, such as automatically shutting off air-conditioning and prompting staff to open windows in good weather.  
Avoiding trend-driven over-complication of the workplace, the design instead focuses on providing delightful and adaptable light-filled spaces that staff genuinely enjoy using. The COX team is commended for delivering a remarkably well considered post-pandemic office design through their attention to detail, and their willingness to experiment with their new home in the city.'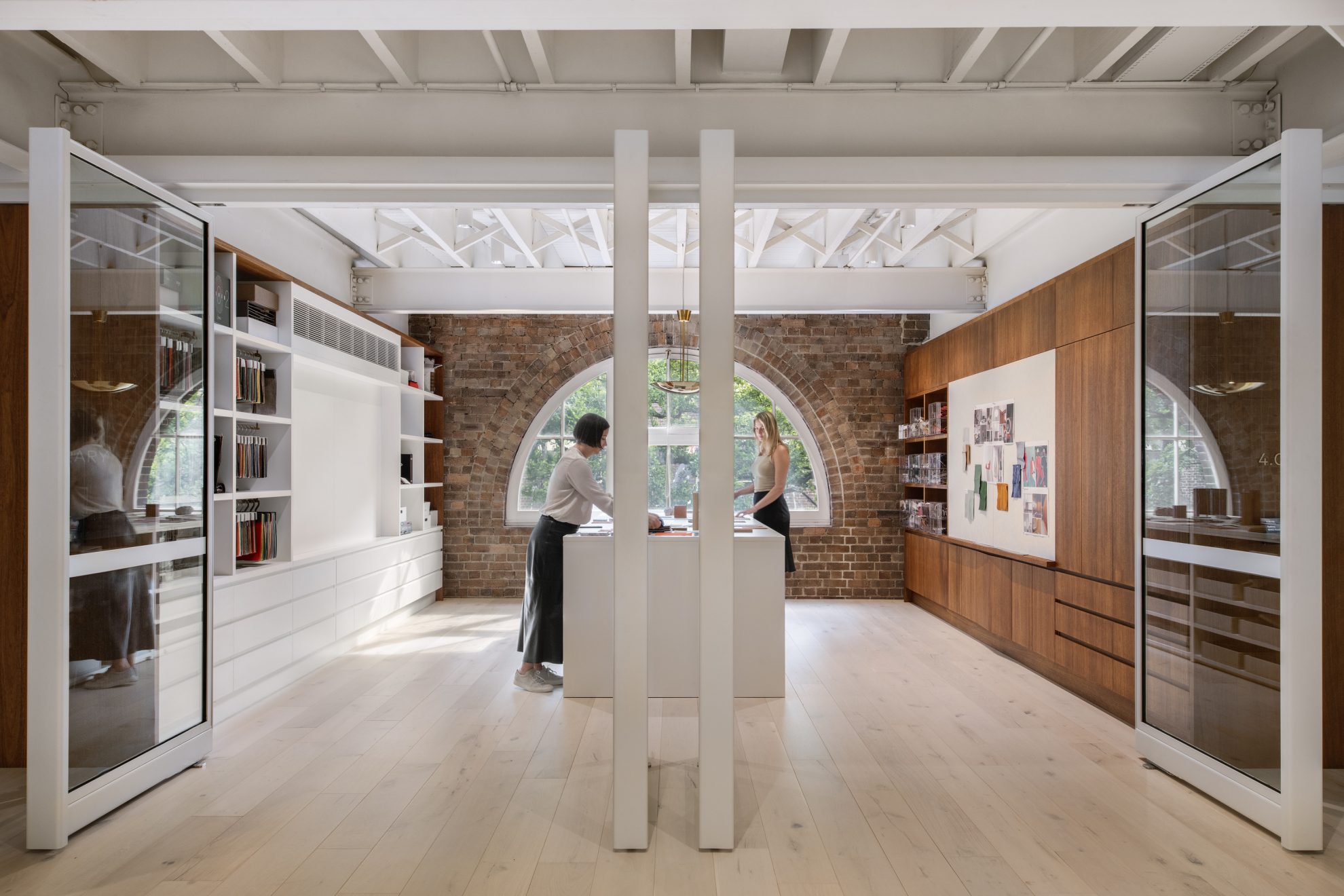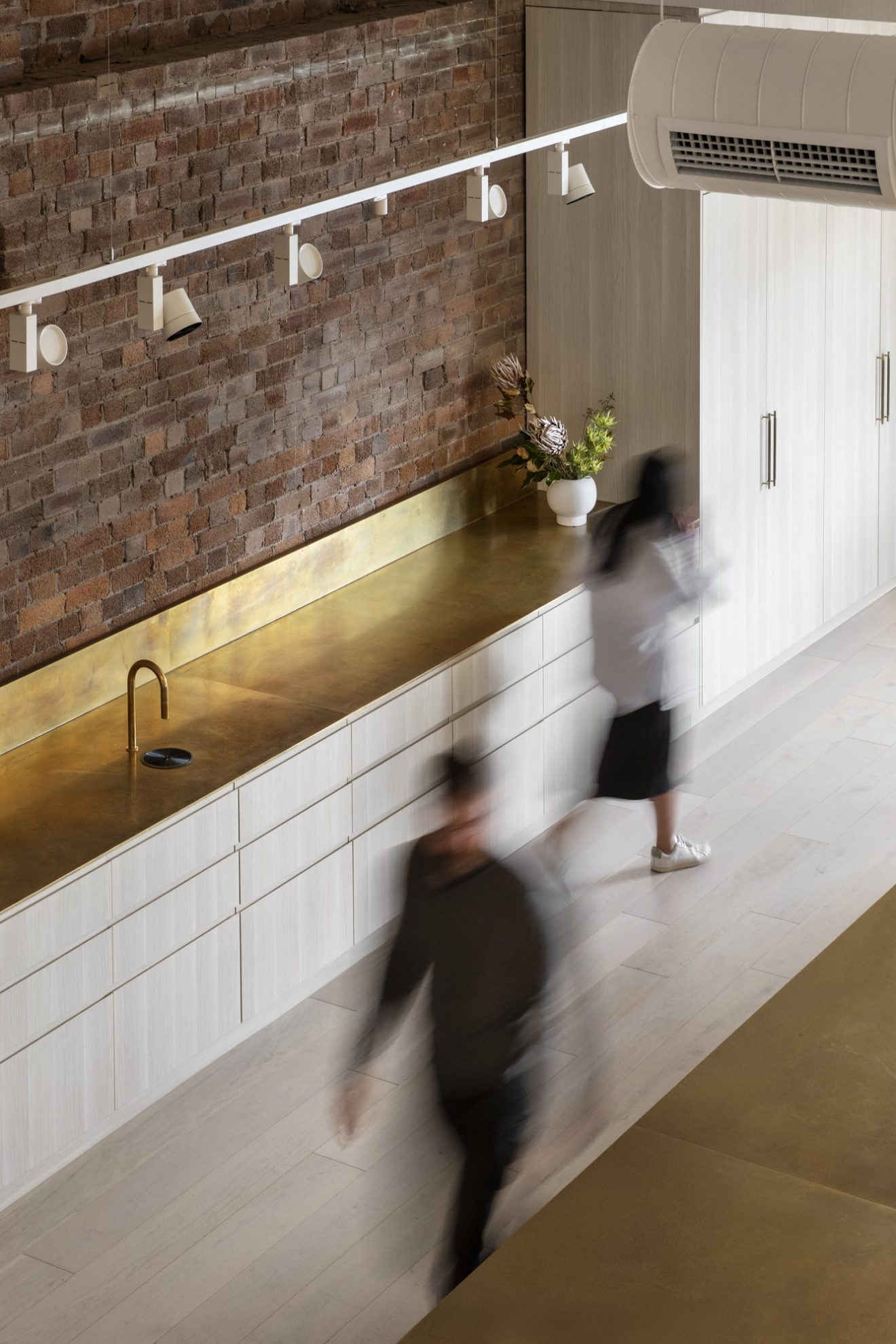 To design the best workplace for our diverse teams, we required an equally diverse set of collaborators. We'd like to thank Murawin, Taylor Thomson Whitting, Ethos Urban, Hector Abrahams Architects, Steve Watson and Partners, LCI Consultants, Shape and Pulse White Noise Acoustics for their help in crafting 70 George.
We'd also like to extend a warm thank you to the entire COX Sydney team for their willingness to try new ways of working, allowing us to create a more sustainable and progressive workplace.