70 George (COX Sydney Studio) | Interiors
Sydney, New South Wales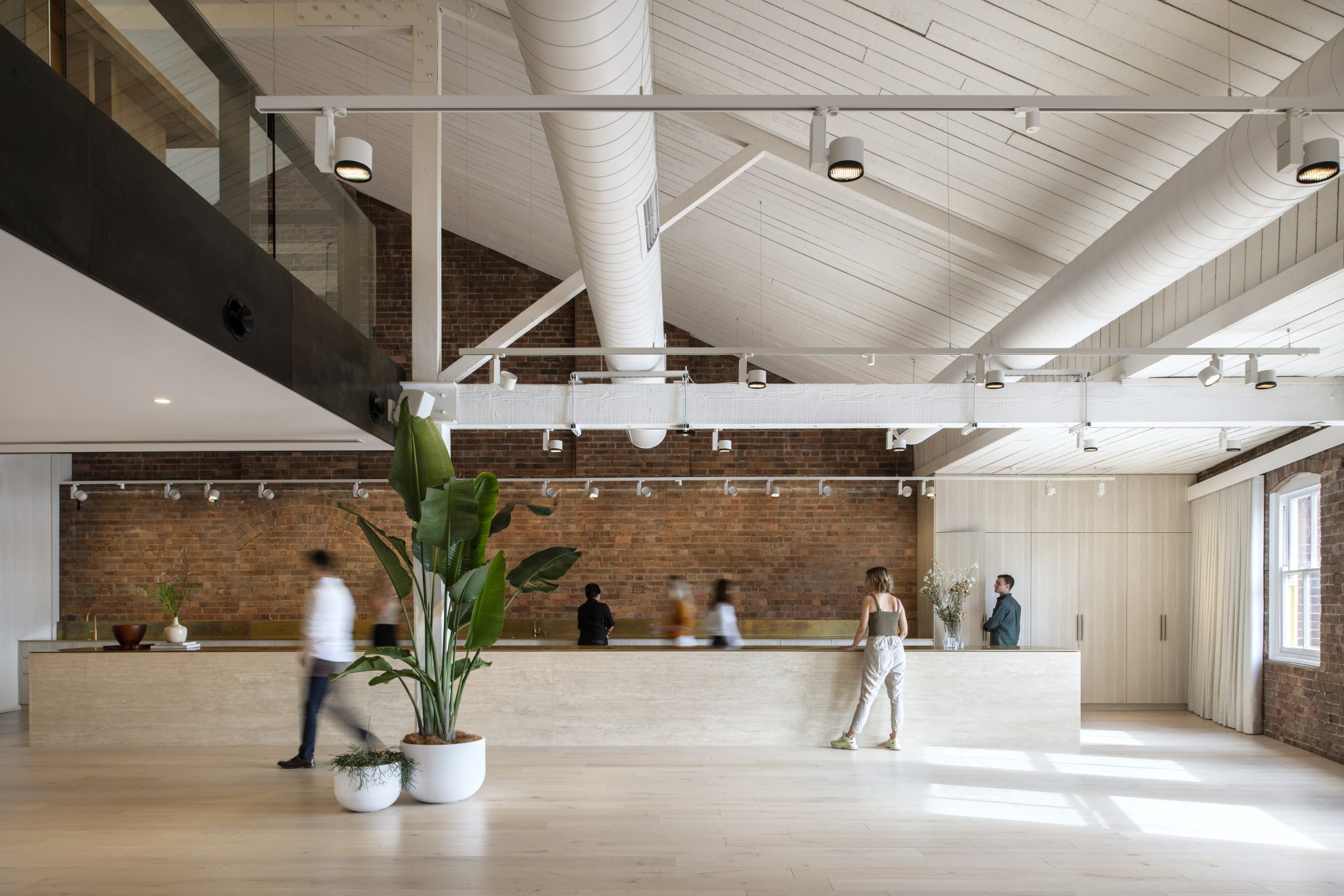 COX's Sydney Studio sits across 5 floors of the Metcalfe Bond Stores at 70 George Street in Tallowoladah. Future proof – the studio adapts to changes in workplace culture – suiting both the way we work now and how we will work in the future.
Leading the project was three key pillars – conservation, collaboration, and sustainability.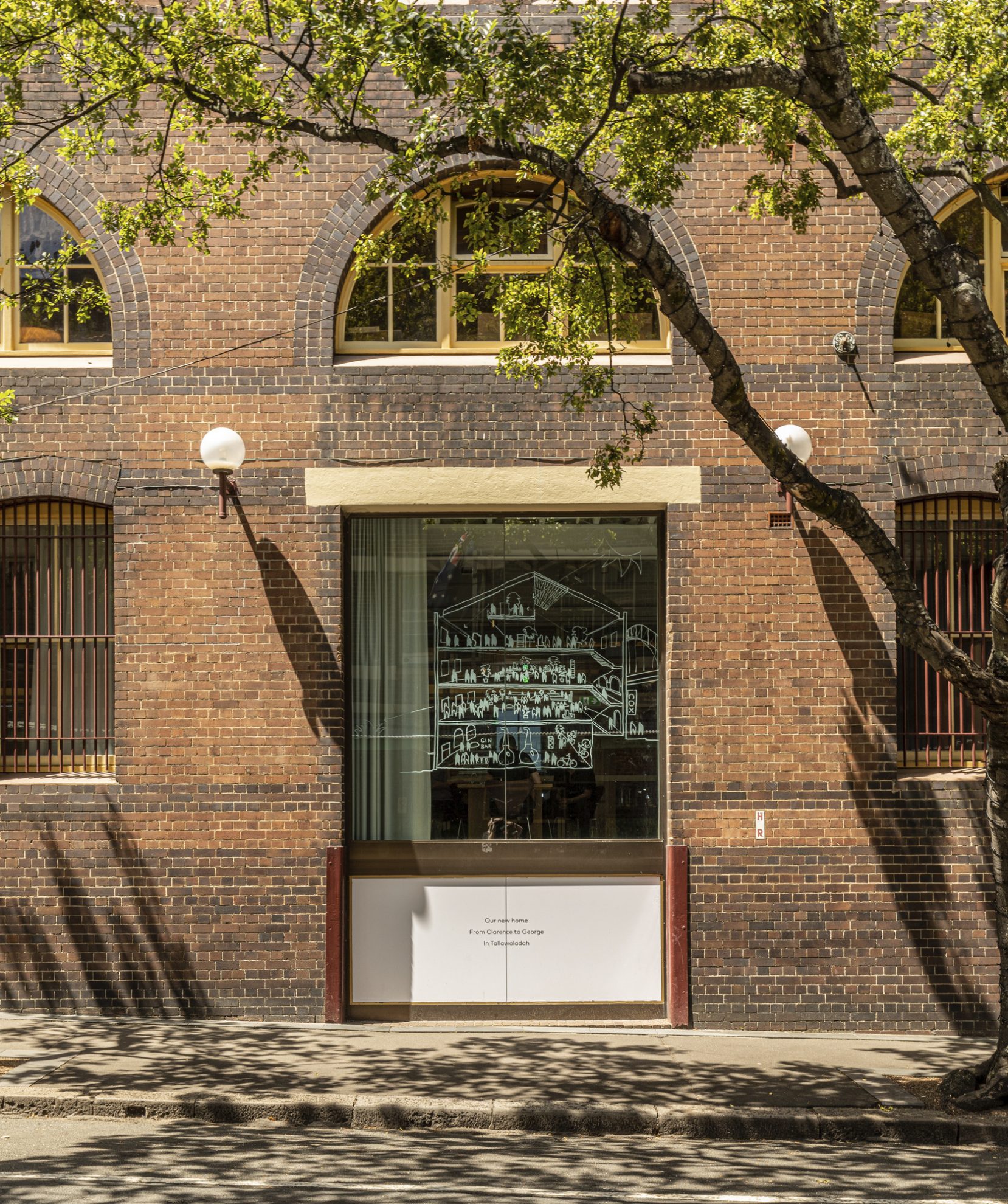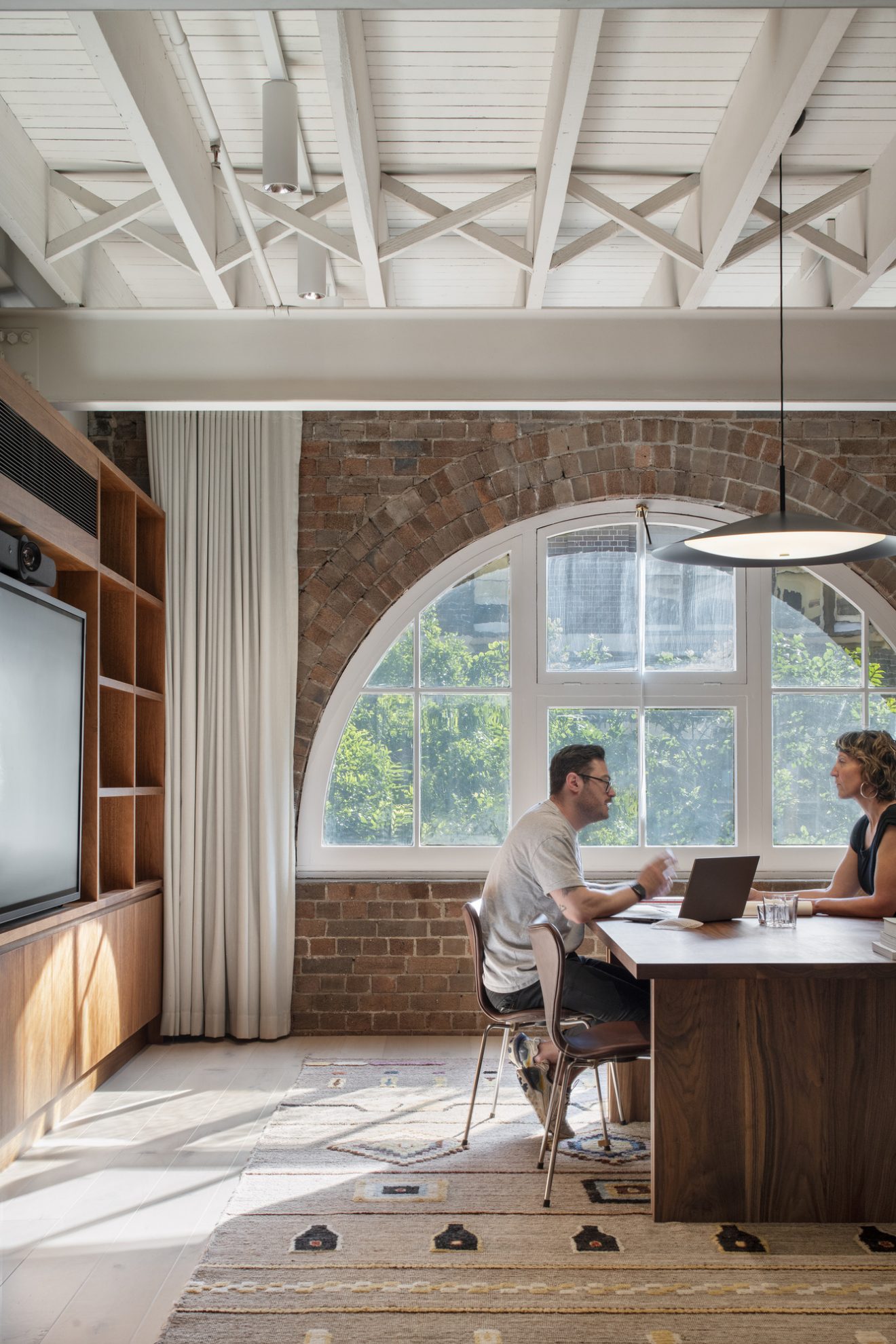 Originally built in 1912, the building is a State-heritage listed former bond store and warehouse. As was standard for the time, it was designed in the functionalist tradition with timber post and beam interior construction, and brick load bearing exterior walls.
Our starting point was a process of reduction. Intrusive bulkheads were removed revealing significant heritage fish bone timber ceiling structures. Built forms were demolished to create clarity within the planning diagram. Careful consideration was given to the insertion of new elements to touch the space as lightly as possible from a heritage and sustainability standpoint.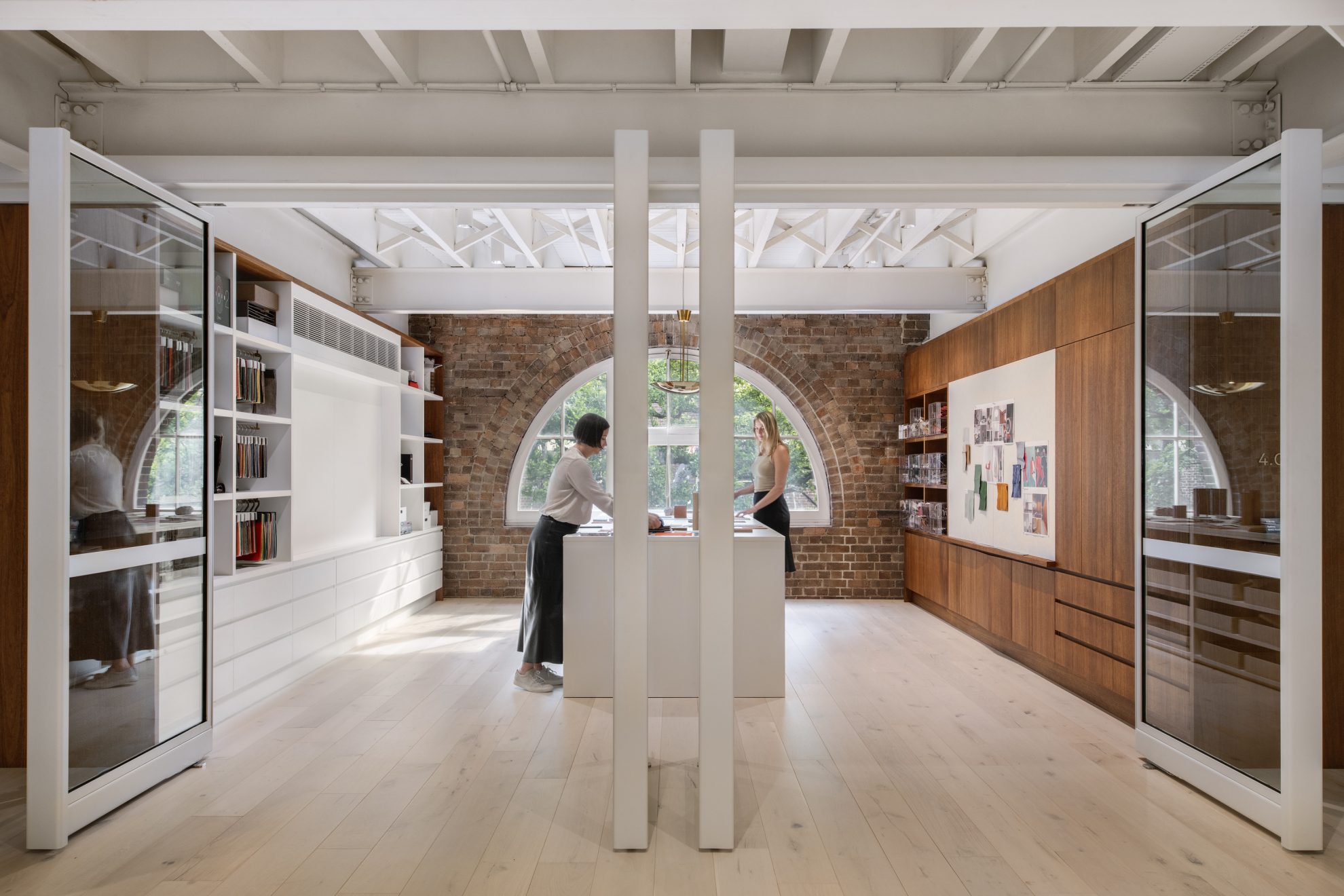 Anchored by a generous kitchen, a flexible forum space is positioned on Level 5. A magnet for serendipitous exchange between COX's people, clients, and the wider design community. Moveable furniture enables this space to pivot from lunch mode to collaboration spaces, or even a presentation space for 200. An experimental nimble workspace allows teams to reconfigure hackable areas providing staff with the autonomy to control their space, future proofing the studio as the 'workplace' evolves and continues to redefine itself.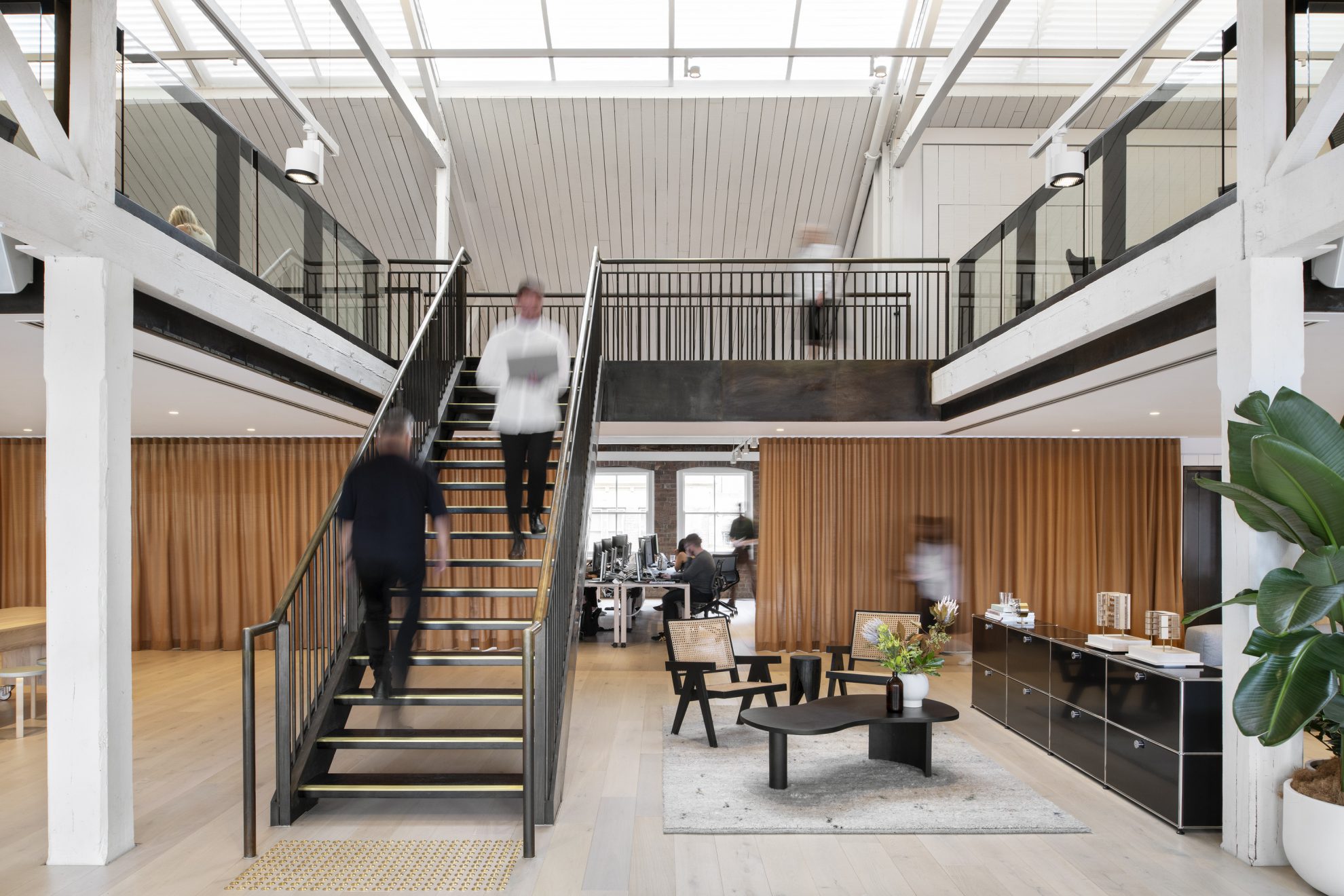 Fundamental to our planning approach was recognising the dual drivers of fluidity and collaboration within the practice, providing equitable access to light, and maintaining cross ventilation to facilitate a mixed mode ventilation strategy. Across levels 3 and 4, workspaces are positioned to the east affording views to the harbour and allowing morning light to stream in. Collaboration is centrally located with meeting rooms to the west.
A mixed mode ventilation strategy combines nature with technology, allowing users to control their environment and take advantage of natural sea breezes. A weather station connected to the BMS automatically shuts down the mechanical ventilation system when temperatures sit between 19-26 degrees Celsius. A Teams alert is sent to all staff who manually open and close windows. Individually controllable ceiling fans bolster air flow movement. For most of the year natural ventilation is utilised reducing our carbon emissions by approximately 9090 kg CO2 per annum, the equivalent of planting 454 trees. A workstation booking system ensures computers are automatically powered down when not in use to further reduce energy consumption.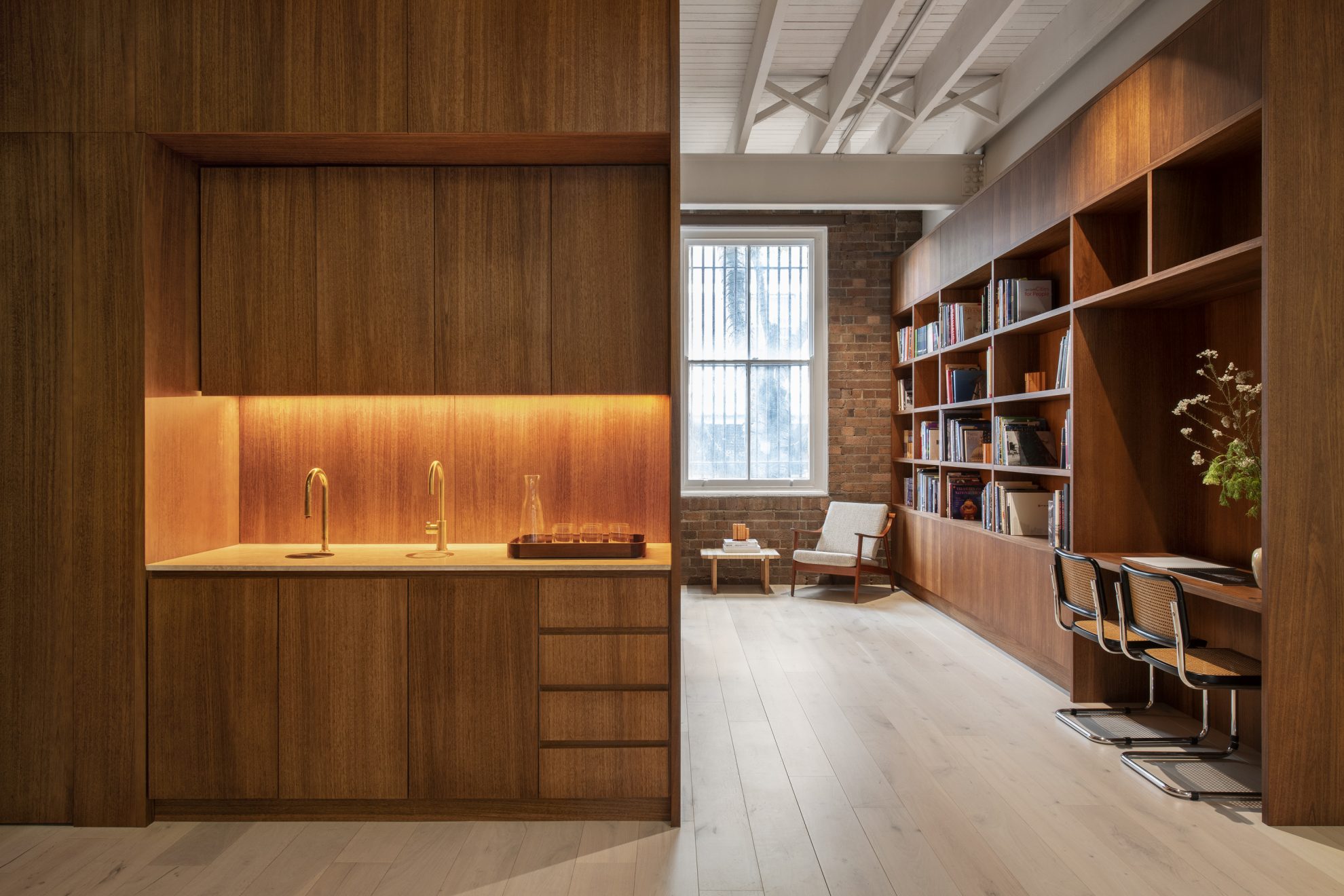 Our selection of materials was curated to reduce the projects embodied energy. Workstation frames were retained, fitted with recycled worktops. Vintage meeting chairs and pendants were sourced alongside locally crafted FSC certified timber tables. Steel frames were selected over aluminium with doors and joinery designed as fully demountable pieces, clamped in place to existing structure to allow a full reuse of all components. A high level of reuse furniture was used to reduce waste from the previous fitout.
COX Director, Brooke Lloyd