Project Contact
Richard Coulson
Akiko Spencer
Anya Meng
Dominika Richards
Ervin Fontana
Hamish Lonergan
Jaclyn Sun
AURA Somerset Indooroopilly Golf Club
Indooroopilly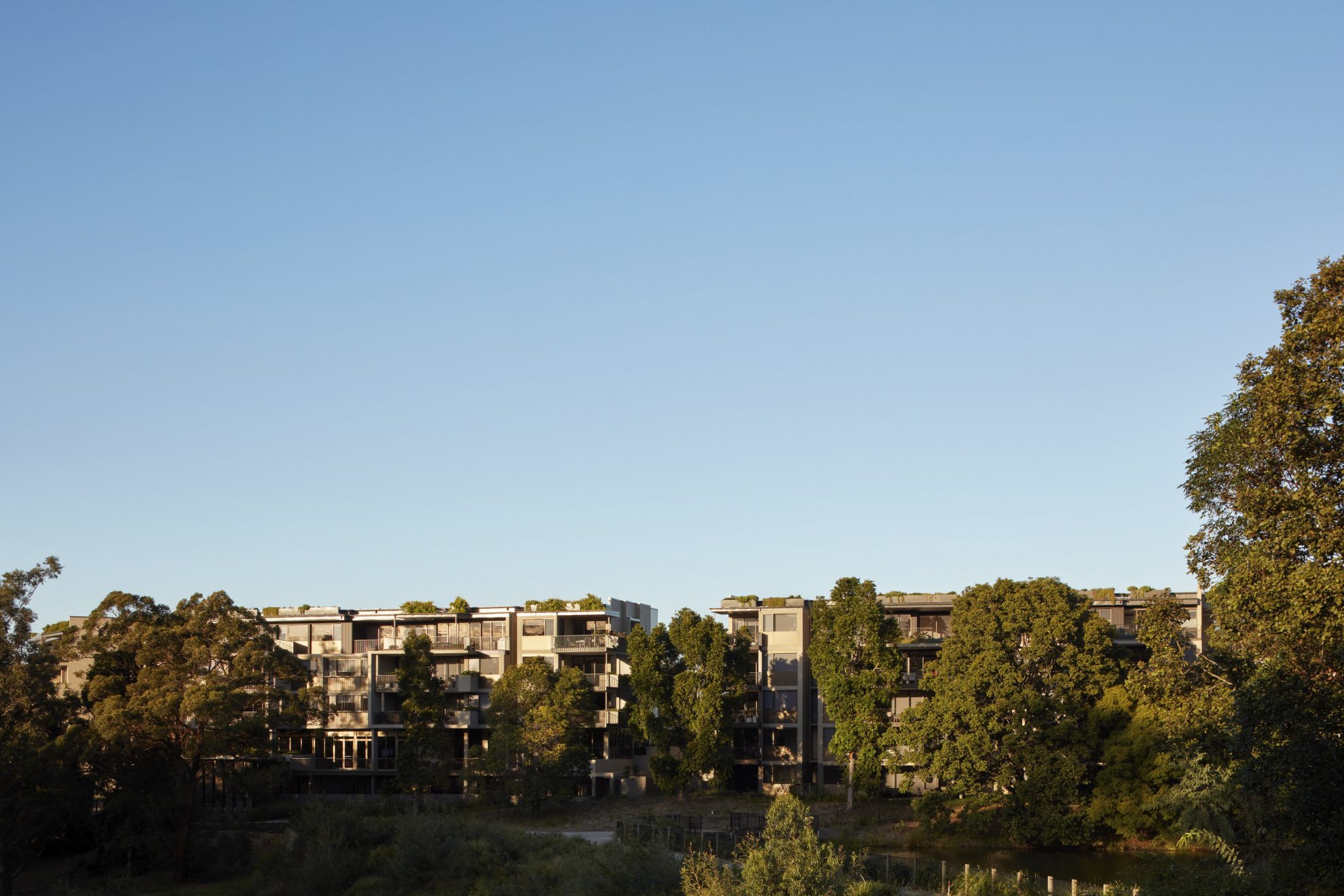 AURA Somerset at Indooroopilly is a master planned development consisting of 168 residential apartments and community spaces within a member-owned Golf Course.
Embracing its lush, green surrounds, the scheme focuses on preserving substantial vegetation on site. New building forms are placed within a meaningful landscape – sensitive to neighbouring residences and keeping with the club's existing aesthetic.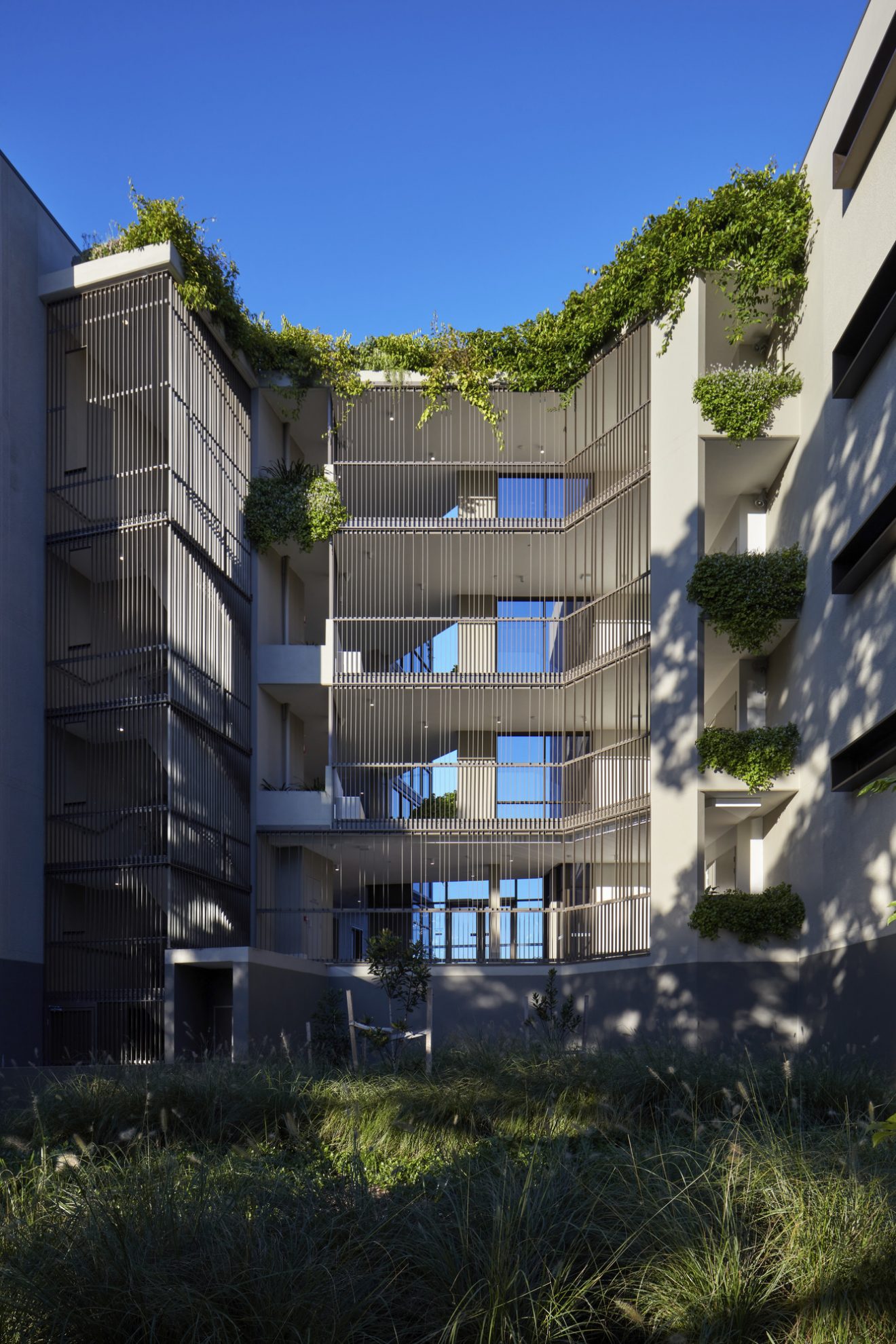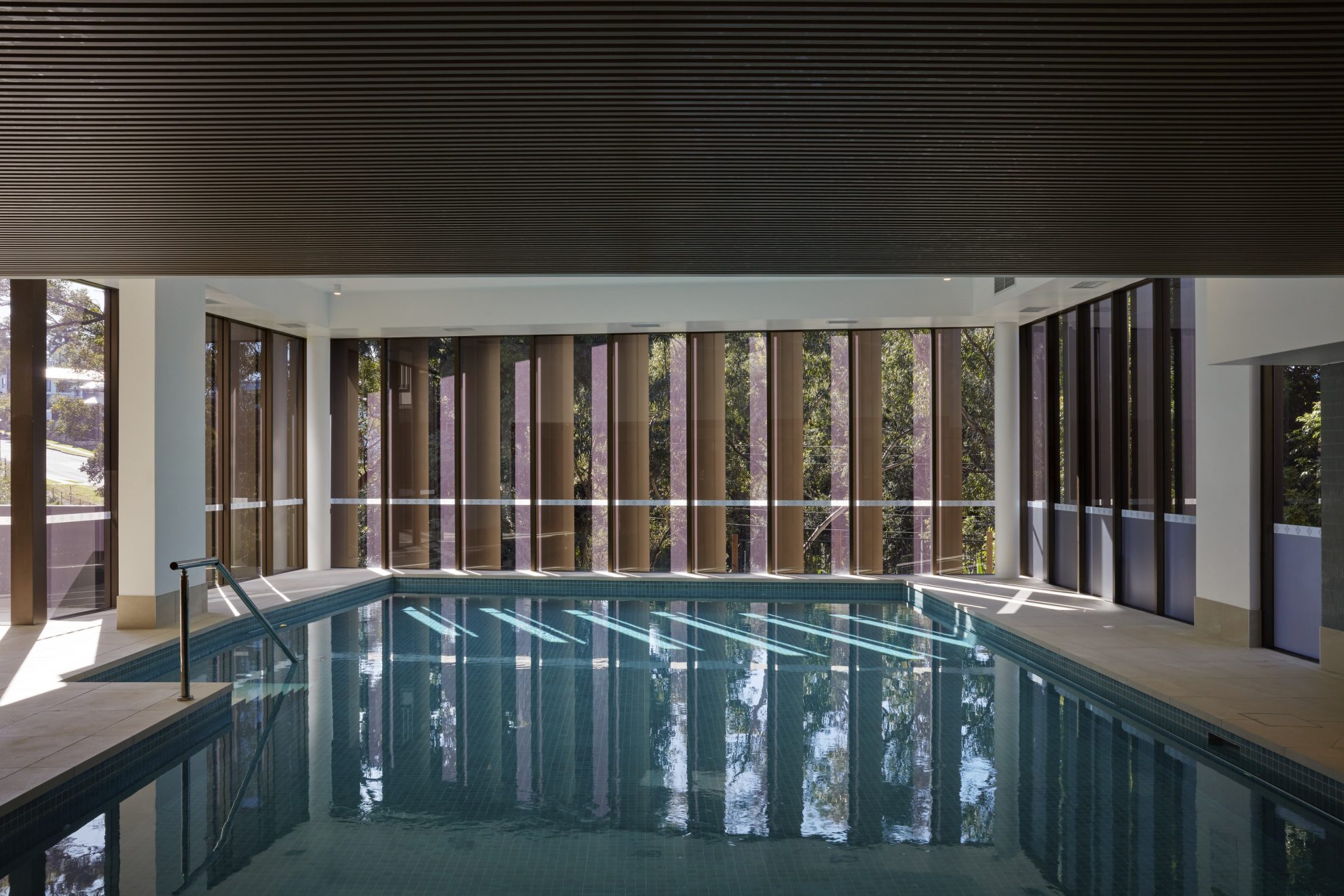 The medium density living project takes full advantage of its setting, utilising less than 2% of the total golf course site. Careful design solutions minimise vegetation loss via major tree retention and introduced a landscape rich parkland between the residences.
The master plan breaks the development into four buildings, creating an individual identity for each while simultaneously controlling scale. Each building is separated into two forms by a naturally ventilated atrium and lift lobby. The lobby provides a visual break – allowing views into and out of the courtyard.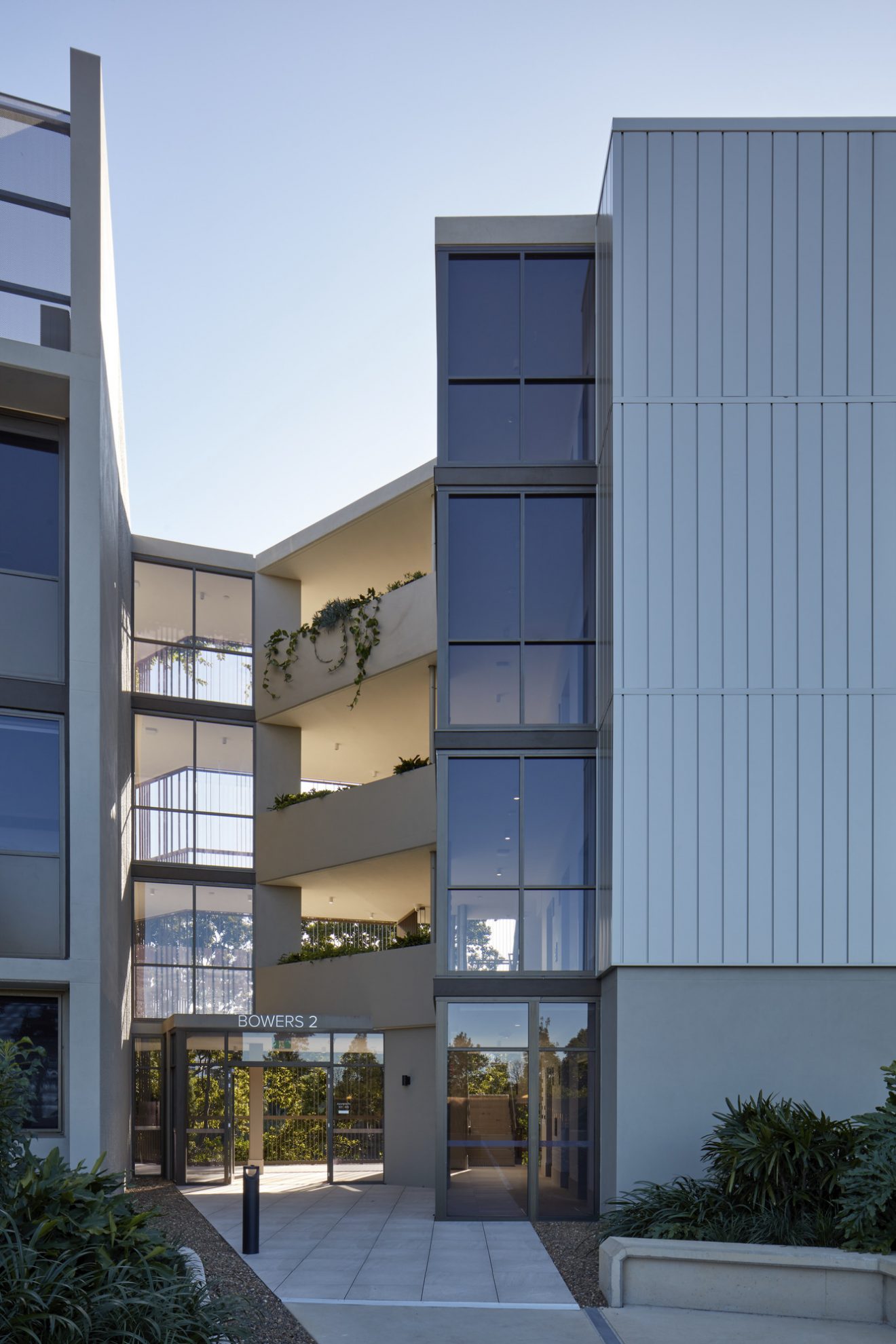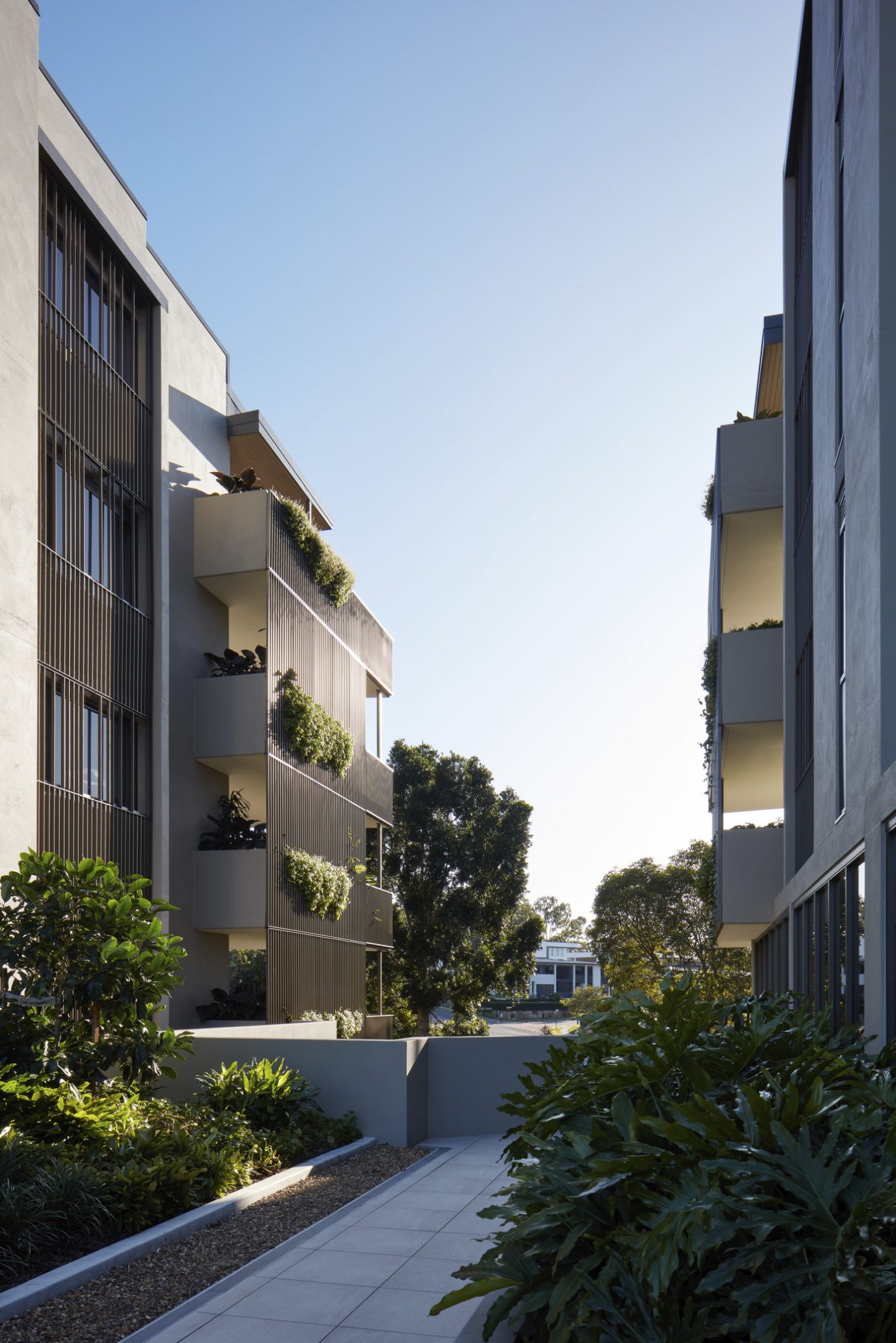 Building facades express the width of individual apartments, with a mix of screening and balustrade expressions reflecting the scale of the local community.
Sustainability was integral to design. Elevated gardens reduce heat reflection from balconies. Light wells, sky lights and appropriate glazing allow for natural light to penetrate both the residences and community spaces. Layered facades, including operable sun shading, provide appropriate shade. Roof water is retained and re-used for irrigation.
This project balances community with privacy. Designed to complement an existing club environment, facilities offer mutual benefit – pairing the club with a well-suited residential offering and establishing an ongoing means of revenue to support operations into the future.
Stage 1 is now complete, with Stage 2 currently in development.