Project Contact
John Ferendinos
Andrew Marlow
Andrew Wallace
Bob Wong
Cheryl Lee
Clare Hews
Danny Rodiger
Denise McMaster
Elizabeth Nel
Feng Lin
Gregory Bowler
Hang Po Boris To
Ian Hutchinson
Jason Xu
Job Rocha
Joshua Mulford
Katherine Irwin Faulks
Luke Novotny
Michelle Carr
Nicholas Cheung
Paul Sproule
Peter Ung
Philip Cox AO
Rowena Cremer
Susanne Chan
Tony Tang
Victor Xi
Xion Lin
Kaohsiung Exhibition Centre
Kaohsiung, Taiwan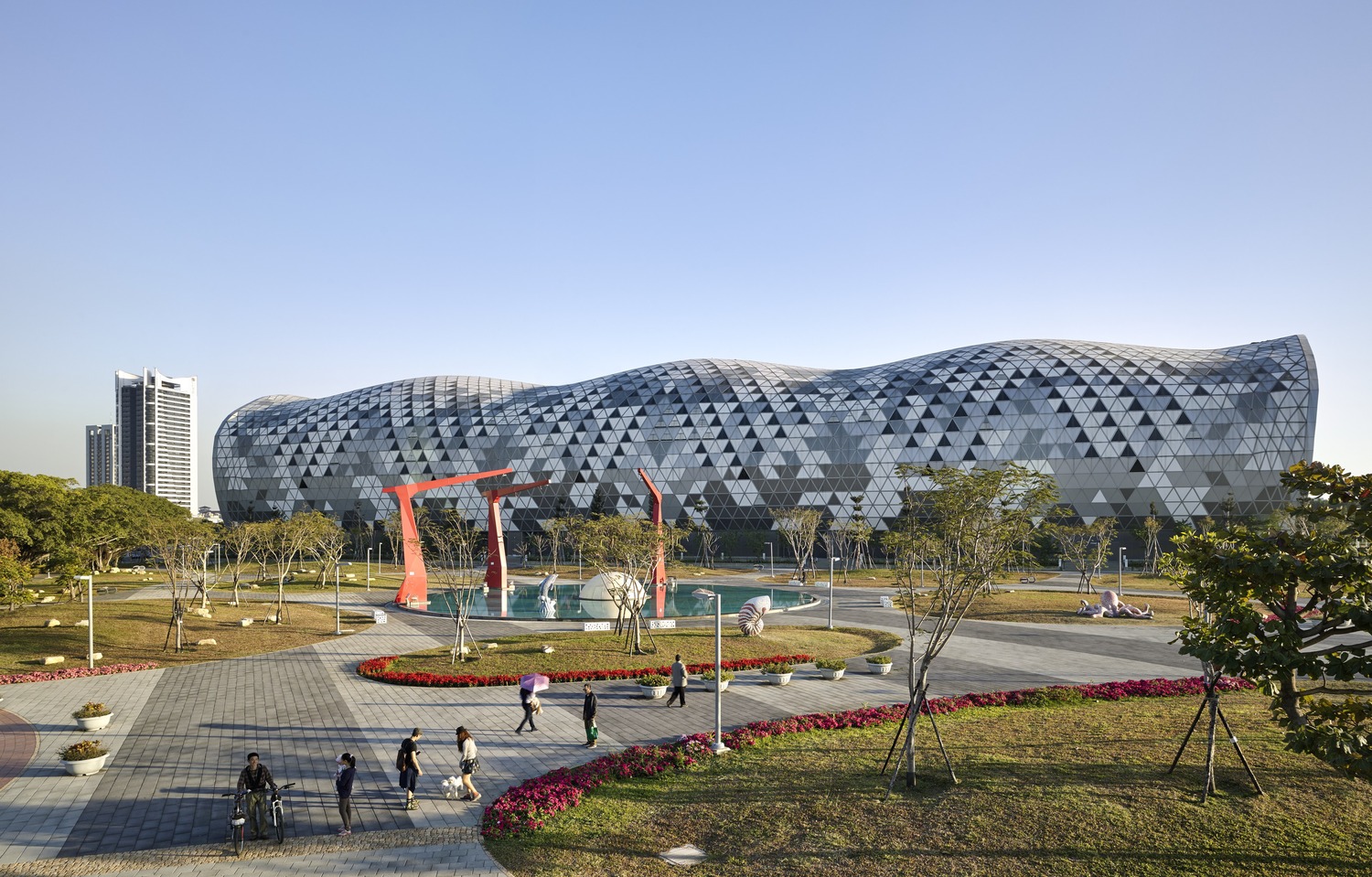 Won through an international design and build competition, the Kaohsiung Exhibition Centre was the first harbour redevelopment project undertaken in Taiwan's port city of Kaohsiung.
The winning concept emphasised Kaohsiung's strong relationship with the sea, being Taiwan's largest harbour city. The design is a dramatic wave-like structure, befitting of the maritime precinct.
Key to the design was the introduction of a public street that links the city to the waterfront through the centre of the facility. A truly hybrid facility – the building combines exhibition and convention in a single integrated space, allowing the centre flexibility to host varying events and meetings simultaneously.

The roof utilises an alternating shell structure system with umbrella trusses that reduce steel tonnage and resist gale force winds and anticipated seismic forces. Skylights and vents allow the building to respond to the environment and welcome natural light and ventilation – improving sustainability
COX Architecture Founding Director, Philip Cox
As a low scale building looked down upon by high rise CBD buildings, the intricacies of the triangulated roof structure contain solar collectors and glazing giving the building intrigue, much like a giant sculpture sitting along the waterfront within a park setting.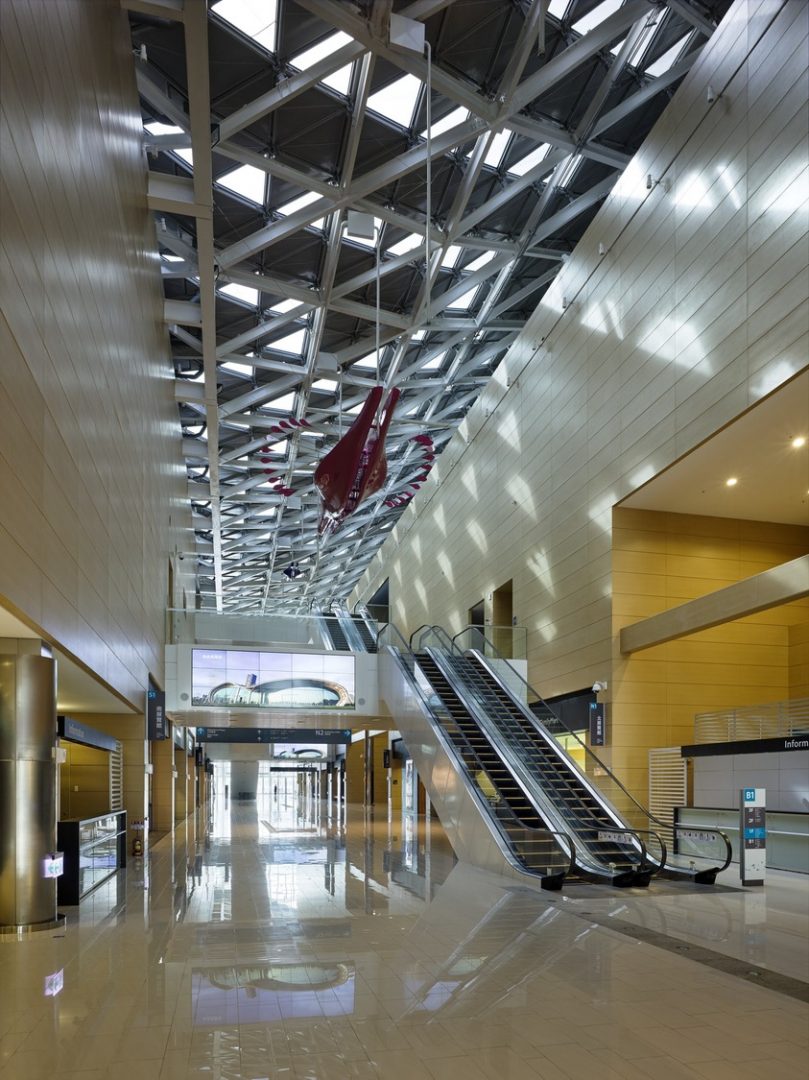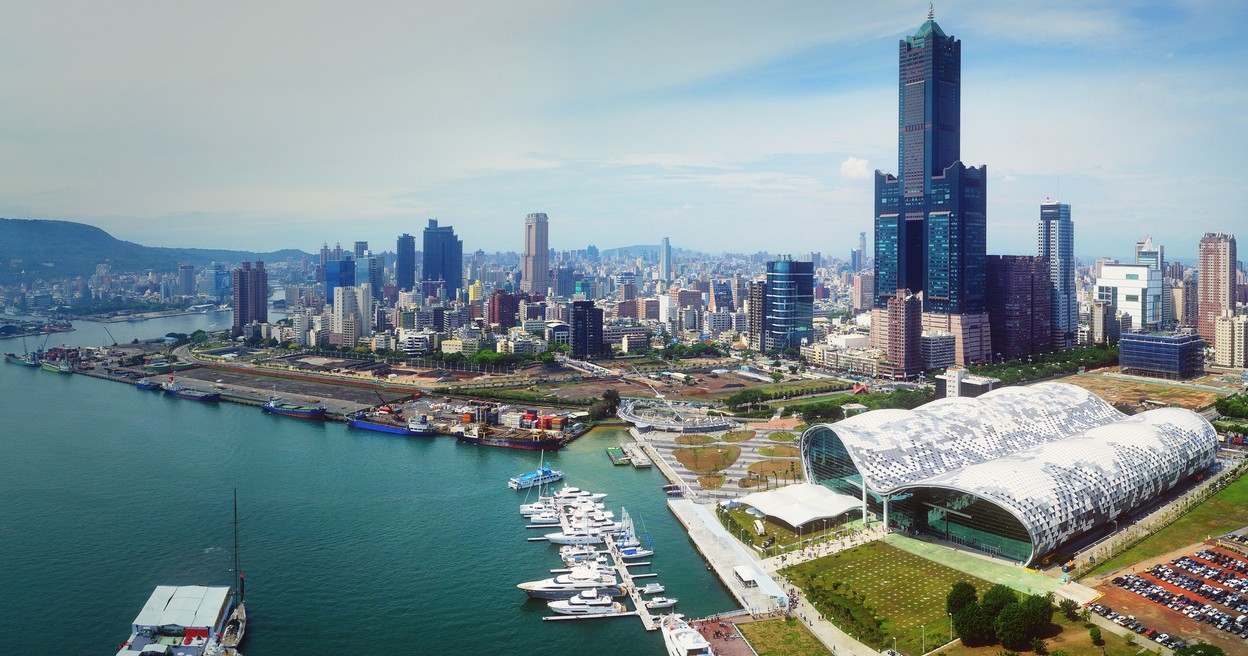 The exhibition component of the centre has 1100 indoor ground floor stands and 400 outdoor stands. The convention component of the centre accommodates 2000 delegates and is located on the first floor. The basement houses catering facilities plus service and equipment rooms.
Public access is provided on site for 6 coaches, 12 taxis, 300 cars and 850 motorcycles.
This project was completed in collaboration with Ricky Liu Architects and Associates and Lee Ming Construction in Taiwan.
The Kaohsiung Exhibition Centre is an expression of the city and its design consciously reflects this.