Project Contact
Satvir Mand
Allan Follet
Amelia Cooper
Ankita Shukla
Cameron Hallam
Chandrasekar Rajamani
Collette Skinner
George Lin
Jamileh Jahangiri
Kopal Gupta
Michael Kahn
Sophie Scott
Su Keong Cheah
William Hamilton
Winson Lim
Zia Gatti
Parramatta Light Rail Stage 1
Pararamatta, New South Wales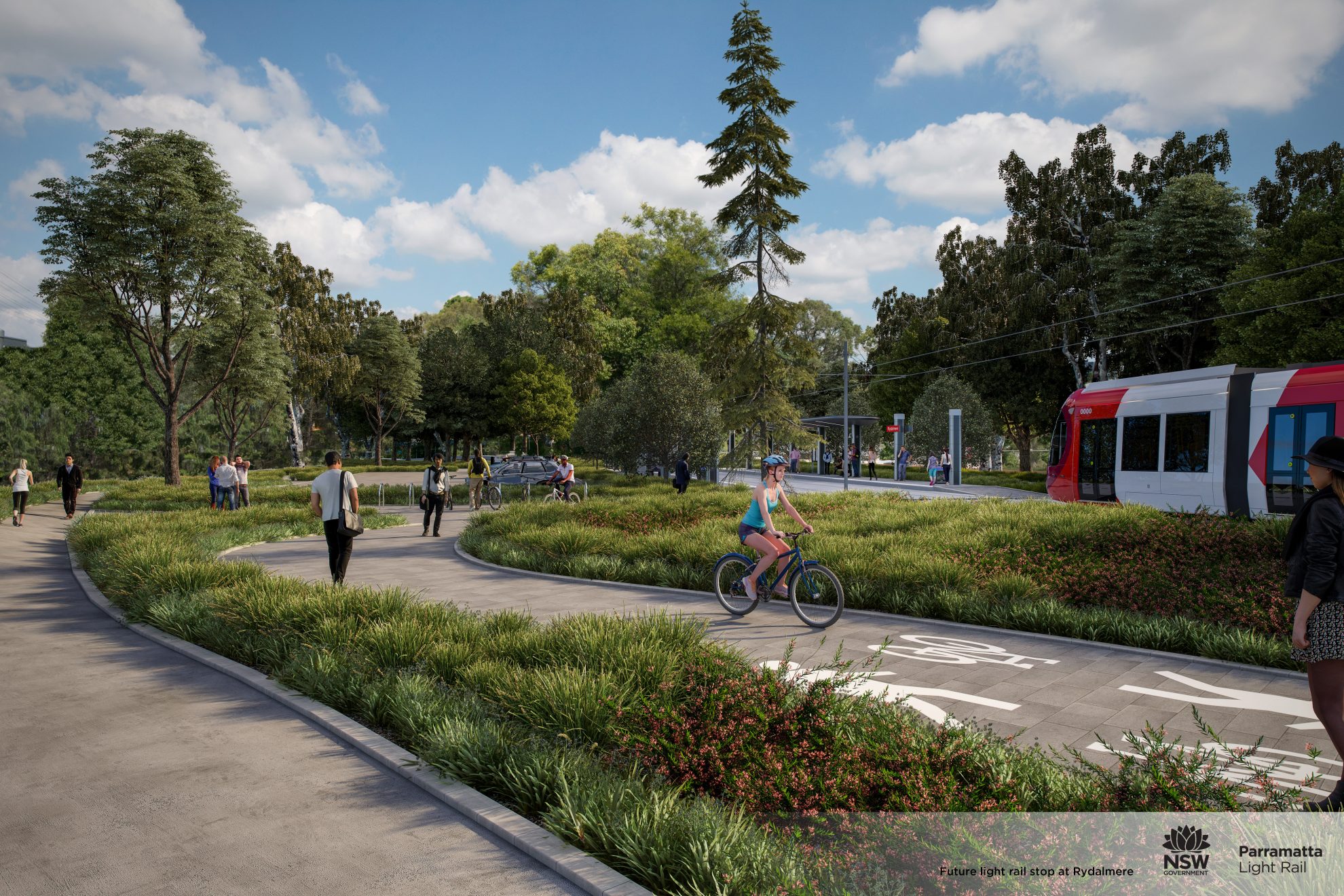 By 2036, more than half of all Sydneysiders will call Western Sydney home – a population shift that is moving the heart of metropolitan Sydney to the west, and elevating Parramatta's status as Australia's next great city. The majority of this growth will be seen in the Greater Parramatta to the Olympic Peninsula (GPOP) priority growth area, and primarily within several precincts including Westmead, Parramatta North, Parramatta CBD, Camellia, Telopea and Rydalmere.
A key element in ensuring these areas success is the Parramatta Light Rail project, a major NSW Government infrastructure project being delivered to serve a growing Sydney. The project is being delivered by two consortia with different roles:
Infrastructure contract – Parramatta Connect (CPB Contractors and Downer Joint Venture), with Cox Architecture, Context Landscape Design and WSP/Aurecon JV as engineers
Supply Operate and Maintain contract – Great River City Light Rail (Transdev and CAF Rail Australia), with Laing O'Rourke as contractors , WSP as lead engineers and COX as architects with Context Landscape Design.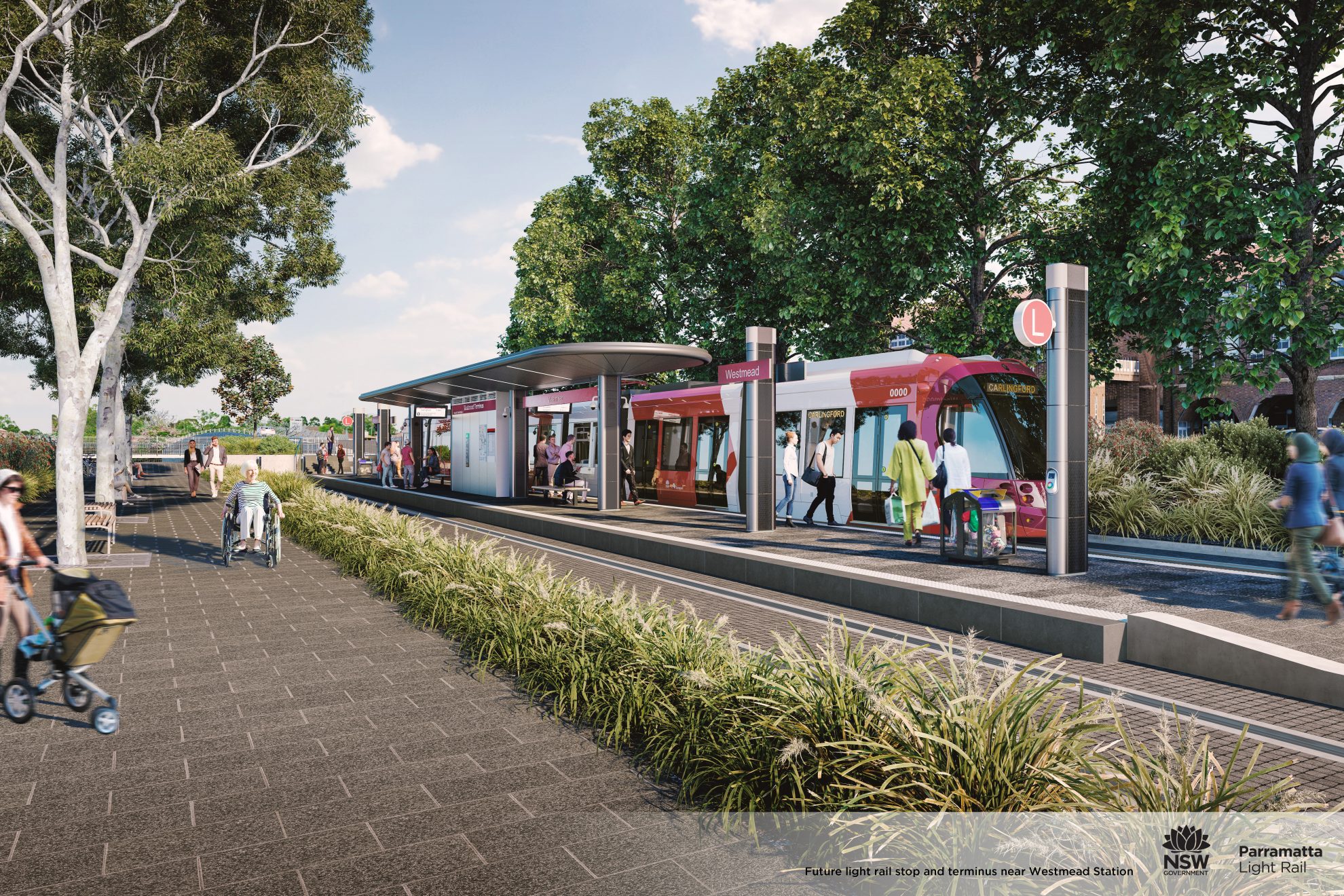 COX Director, Ian Connolly
More than any other type of project, light rail is a true urban transformation undertaking. The tangible changes to places and our cities, through access and public domain improvements see these projects as real legacies for the future.
Parramatta Light Rail will connect Westmead to Carlingford via the Parramatta CBD and Camellia with a two-way track spanning 12 kilometres. It is expected to open in 2023.
The route will link Parramatta's CBD and train station to the Westmead Health Precinct, Cumberland Precinct, CommBank Stadium, the Camellia Town Centre, the new science, technology and innovation museum Powerhouse Parramatta, the private and social housing redevelopment at Telopea, Rosehill Gardens Racecourse and three Western Sydney University campuses.
COX began work on this project in 2015 with initial studies on corridor options and feasibilities. In 2015 COX developed the Parramatta Light Rail Urban Design Framework to establish an overarching framework and narrative for the alignment and stop locations.
Former NSW Premier Gladys Berejiklian
Parramatta Light Rail will create close to 5000 jobs, connect communities along the route and transform the way that people explore all the attractions that Western Sydney has to offer
COX explored growth potential and placemaking opportunities around the potential stop locations as well as along the alignment, breaking down the corridor into character areas, each with its own distinct character and experiences. There were key considerations made in terms of how the project integrated with existing public and active transport networks, improving pedestrian activity and streetscape as well as interfacing with major priority precincts and masterplans.
The project is now under construction, and by 2026, around 28,000 people are expected to use Parramatta Light Rail daily.  An estimated 130,000 people will be living within walking distance of its twelve accessible light rail stops. It will provide 16 accessible stops over a 12-kilometre two-way track, and new shared walking and bike-riding paths, also known as active transport links, along the light rail route.
Within the Infrastructure component of the project, COX, with landscape architects Context, have documented the light rail corridor and corresponding public domain. Building on the experience of previously delivered light rail projects, the focus has been on high quality materials, simple and robust detailing and a landscape response that speaks to the context, place, and landscape character of the alignment, while also creating a safe, sustainable, and accessible light rail system.
The design of the stops incorporates modularised built components, a "kit of parts" approach that creates architectural and structural design cost efficiencies.