Shore Physical Education Centre
Sydney, New South Wales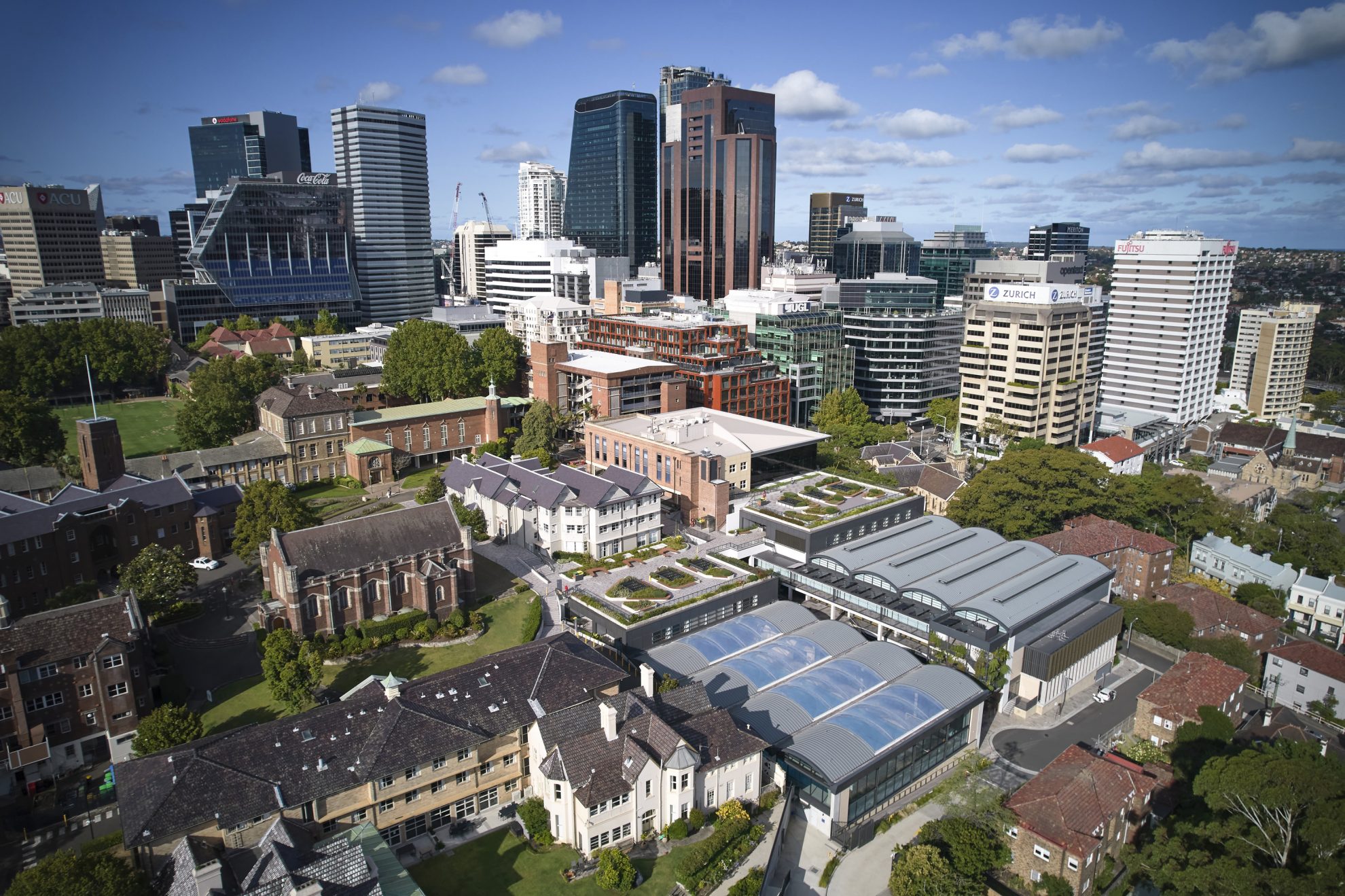 The Shore Physical Education Centre (SPEC) delivers an integrated, sustainable, multi-purpose academic and sports facility that enhances the school's existing urban and social environment.
Integrated into the school's existing heritage campus, SPEC has created a precinct that nestles into a steep excavated rockface. Acting as the 'glue,' it connects disparate elements of the school from student drop off, the boarding house, existing sports courts and library, through to the heart of the main campus to the north.
Director, Community Engagement at Shore School, Sarah Taylor
The extensive scale of these facilities allows the flexibility for students to integrate movement into their daily lives, giving boys of all abilities the opportunity to balance their academic and physical pursuits in this innovative environment.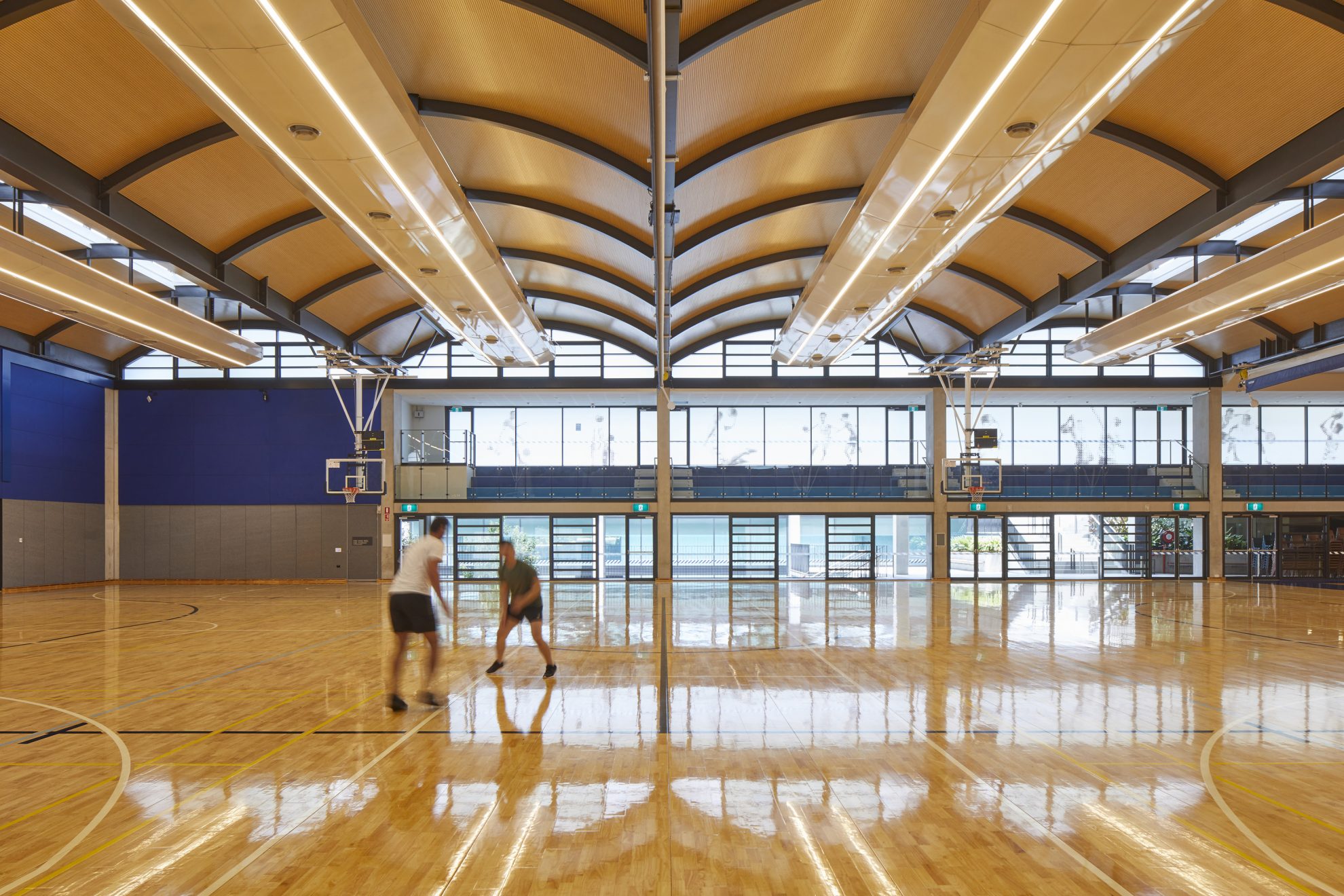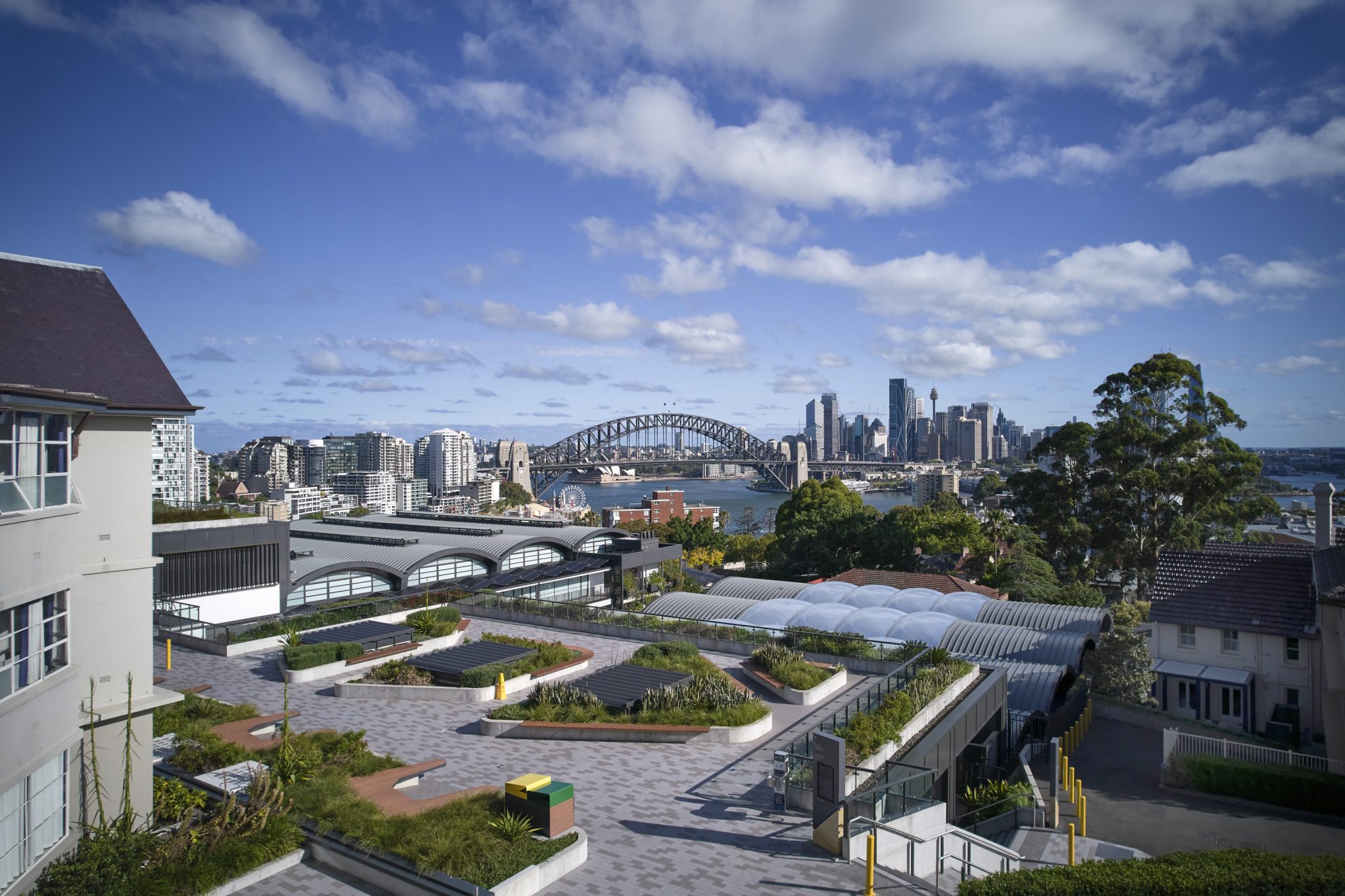 Two new learning hubs consist of 11 flexible teaching spaces, complemented by associated outdoor learning areas for PDHPE and Christian Studies. The 60-year-old external pool and sports hall was replaced with additional training facilities which includes a 3-basketball court sports hall, weights and cardio gyms, rowing rooms, and full gymnastics hall to support and enhance their PDHPE educational curriculum.
With a site bordered by residential buildings, it was critical not to impact the scale of Hunter Street nor impede on the curtilage to the heritage buildings, or vistas from the chapel and campus out towards Sydney Harbour.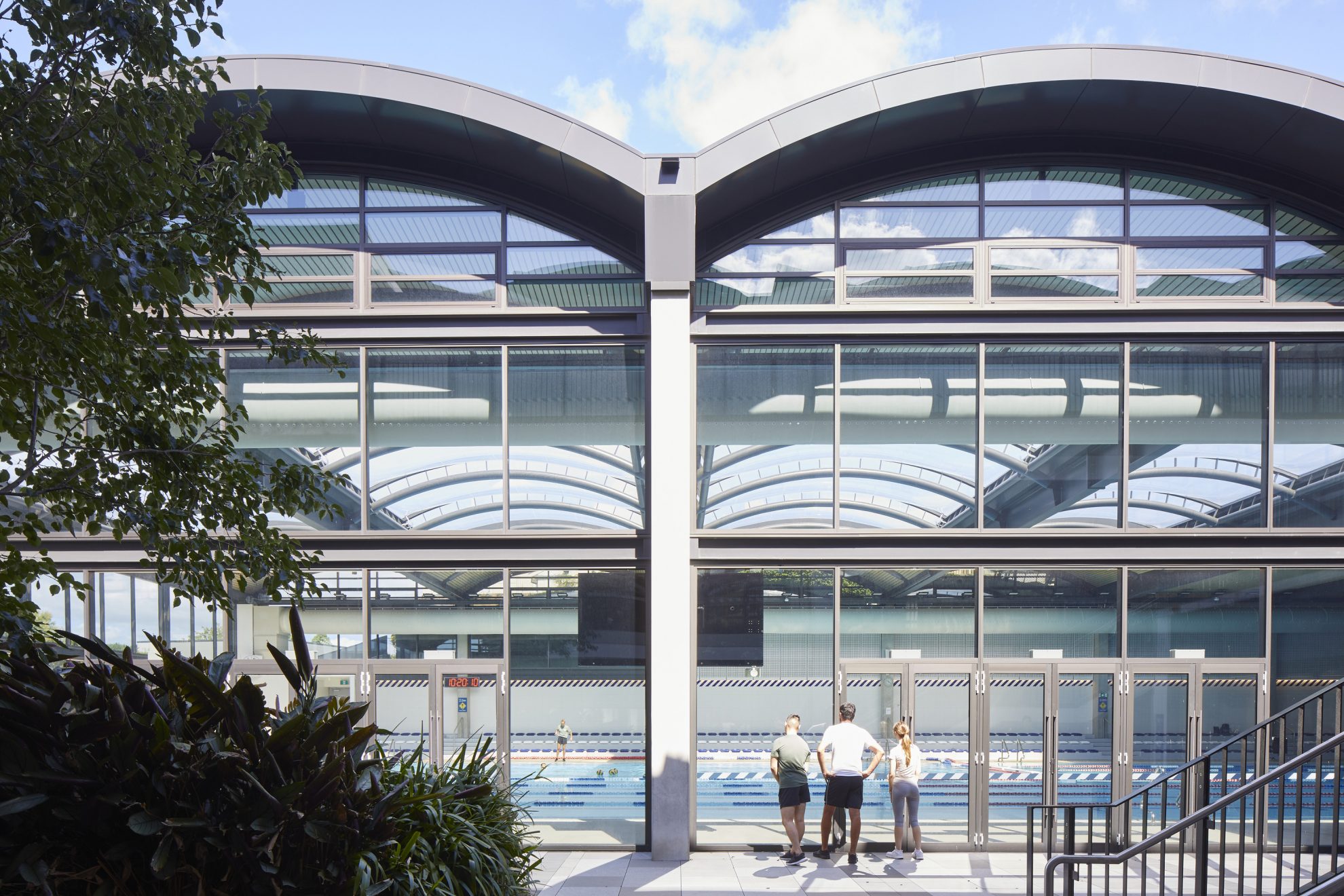 The key design response was to provide a green pedestrian circulation spine from Hunter Crescent through to the entry of the existing library. This allowed for the lower height swimming pool hall to interface with the heritage boarding house, with the taller dry sports facilities stepping down in scale from the existing school library to the neighbouring apartments.
The general learning spaces are supported by large structures spanning the pool and basket-ball courts, each with naturally top-lit break-out and informal learning spaces with roof-top planted terraces to provide important external learning and recreational areas. The teaching spaces are designed for flexibility by way of sliding partitions and operable walls.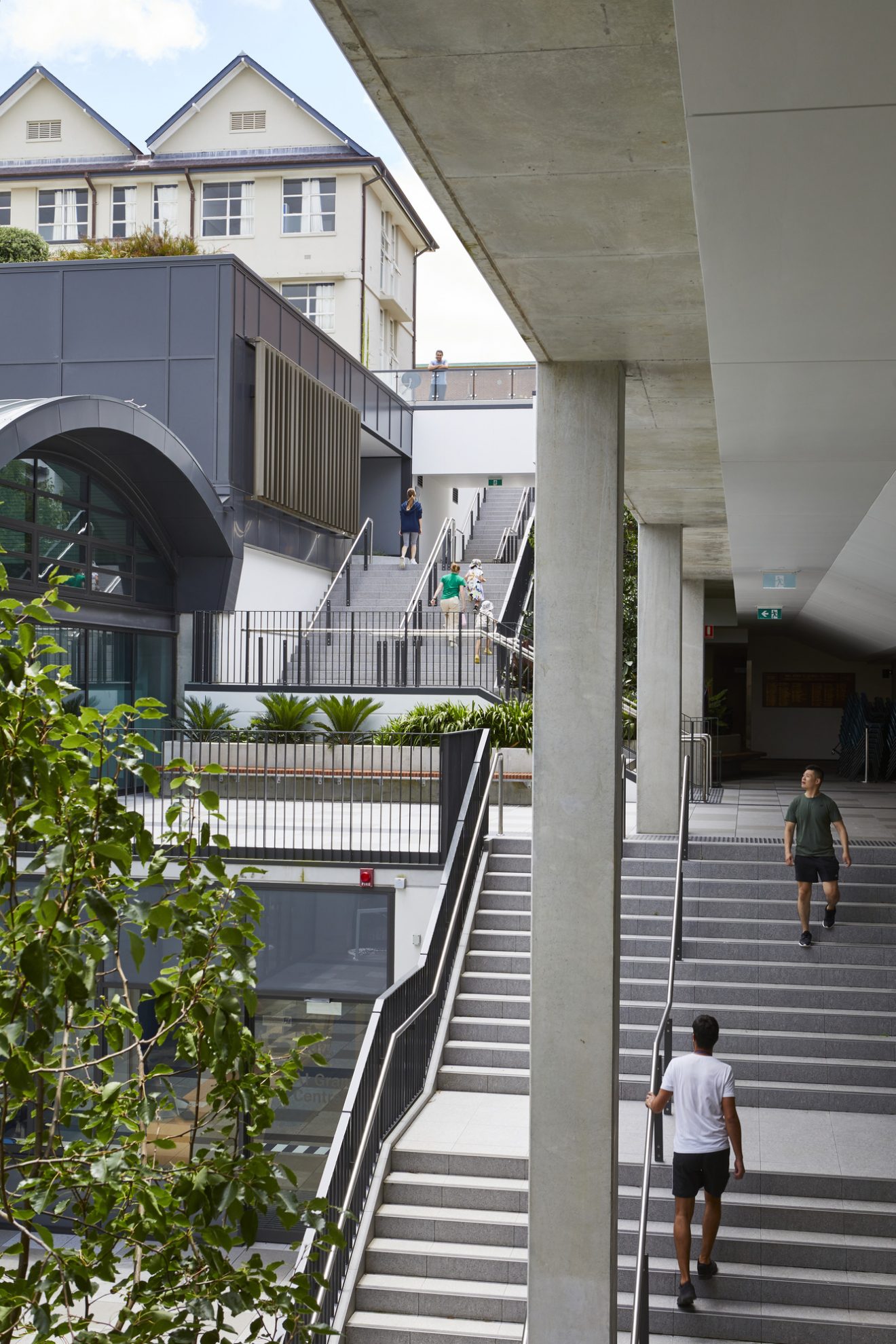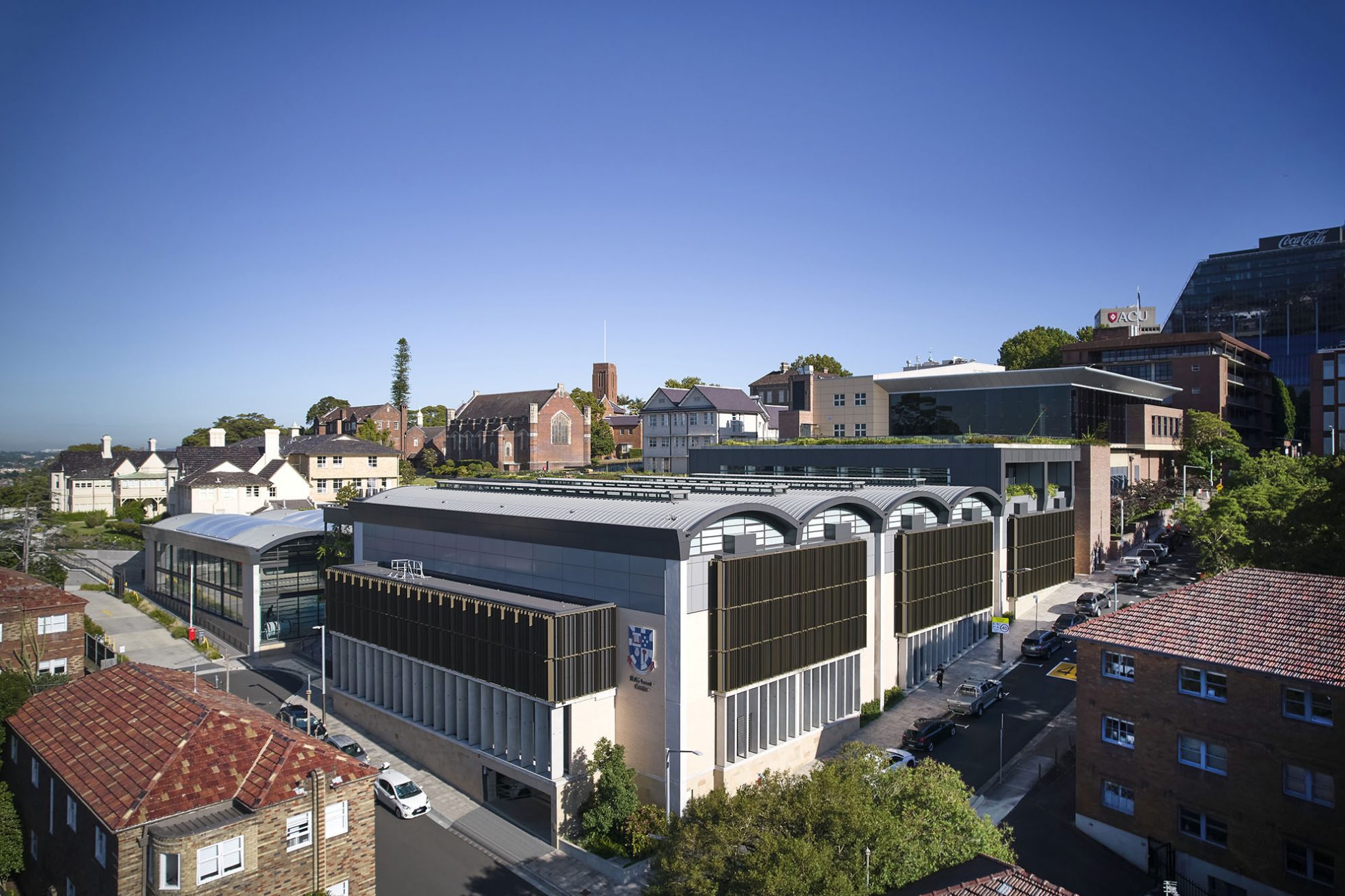 Intrinsic to the brief was for the building to be environmentally responsive, low energy and an ESD learning tool in and of itself. The building has predominantly mixed-mode ventilation using operable louvres, high levels of natural light by way of the ETFE roof covering to the pool, and roof-lights to the sports hall and informal learning areas and a co-gen heating system. The inclusion of green roofs, green walls and planting throughout the precinct aids water retention, natural cooling and a biophilic environment.
The re-configuration of the existing carpark and driveways provide an efficient drop-off/pick-up area increasing the safety for younger students and reduced vehicular impact to the surrounding community.