Docklands Primary School
Melbourne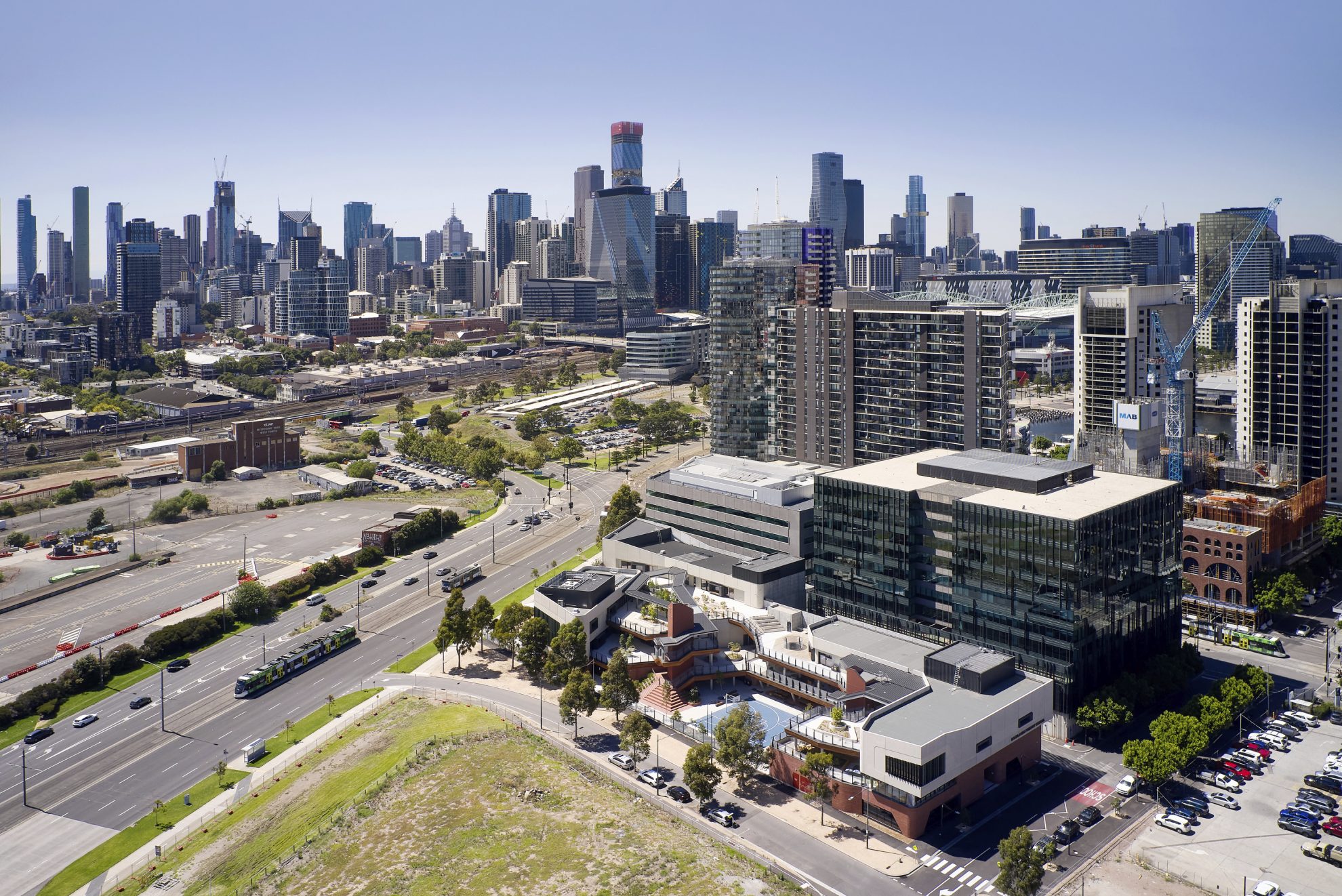 Docklands Primary School is a vital addition and catalyst for the precinct's ongoing evolution. A transformative project, it rethinks the idea of schools in urban environments. By providing social, community and educational benefits, the new school presents an alternative to the typical inner-city school model. The three-dimensional landscape into which the school buildings are integrated achieves spatial and functional efficiency, and promotes learning alongside community engagement.
The school is an exemplar of modern pedagogy and urban planning. Learning environments are characterised by flexible student-centric spaces that flow seamlessly between indoors and outdoors at every level, providing a rich and intriguing learning terrain and delivering amenity and variety equal to suburban schools, despite the restricted site.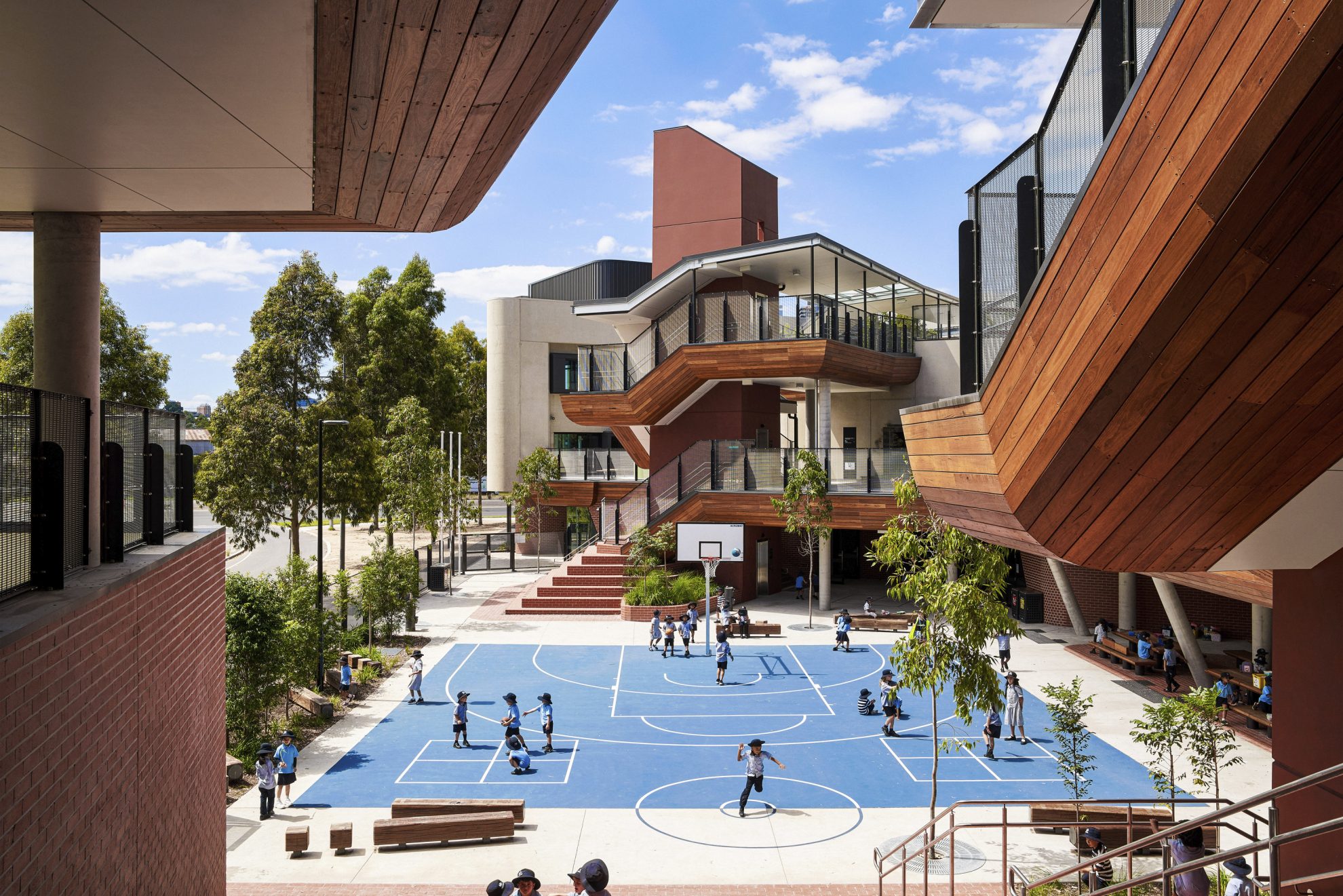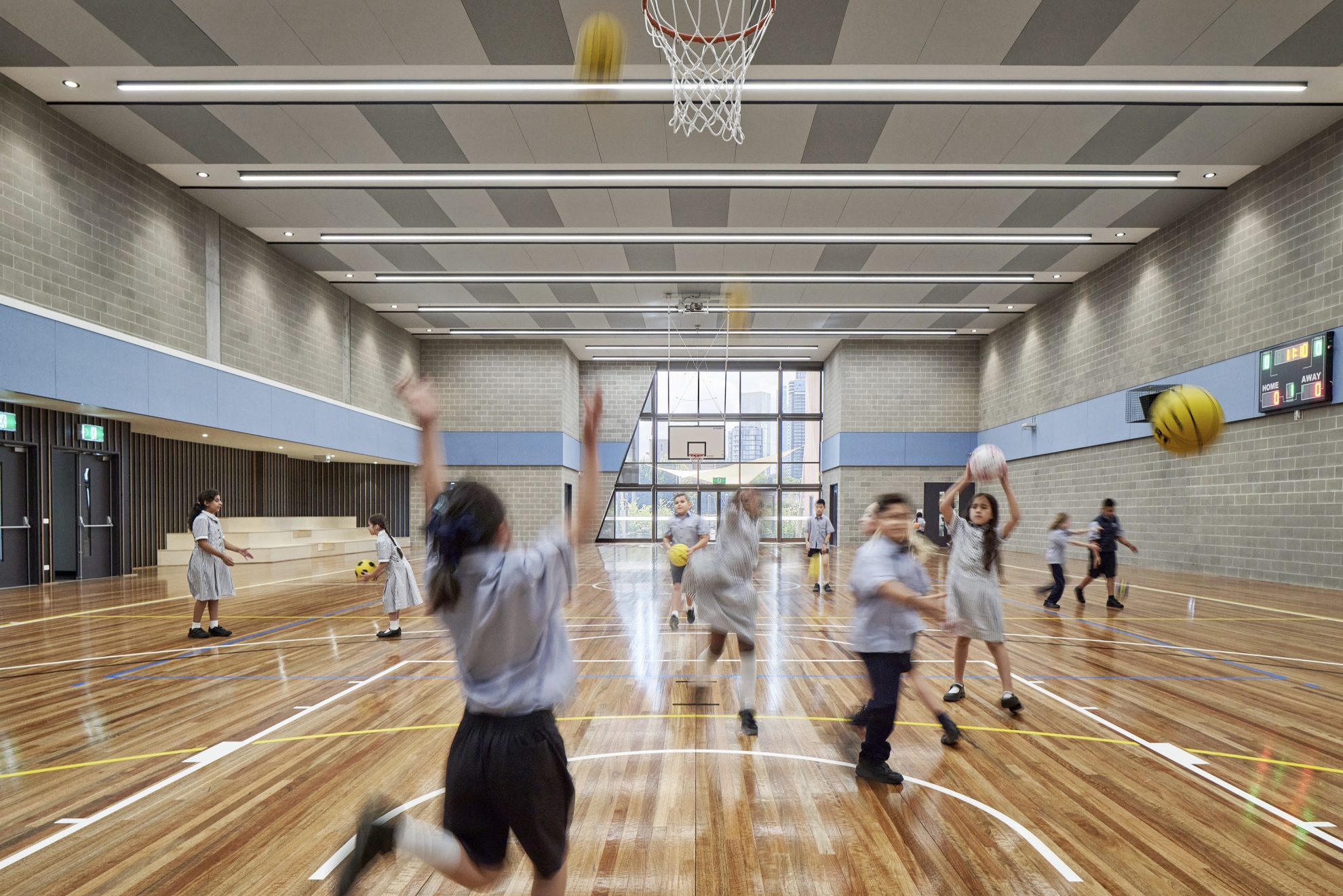 Sebastian Pitruzzello, Department of Education and Training – Victorian School Building Authority
Docklands Primary is much more than a school. It provides an innovative educational environment that encourages learning and promotes connection, independence and exploration as well as offering the wider precinct a new civic heart and an opportunity for meaningful engagement with local community by opening up school facilities and open spaces.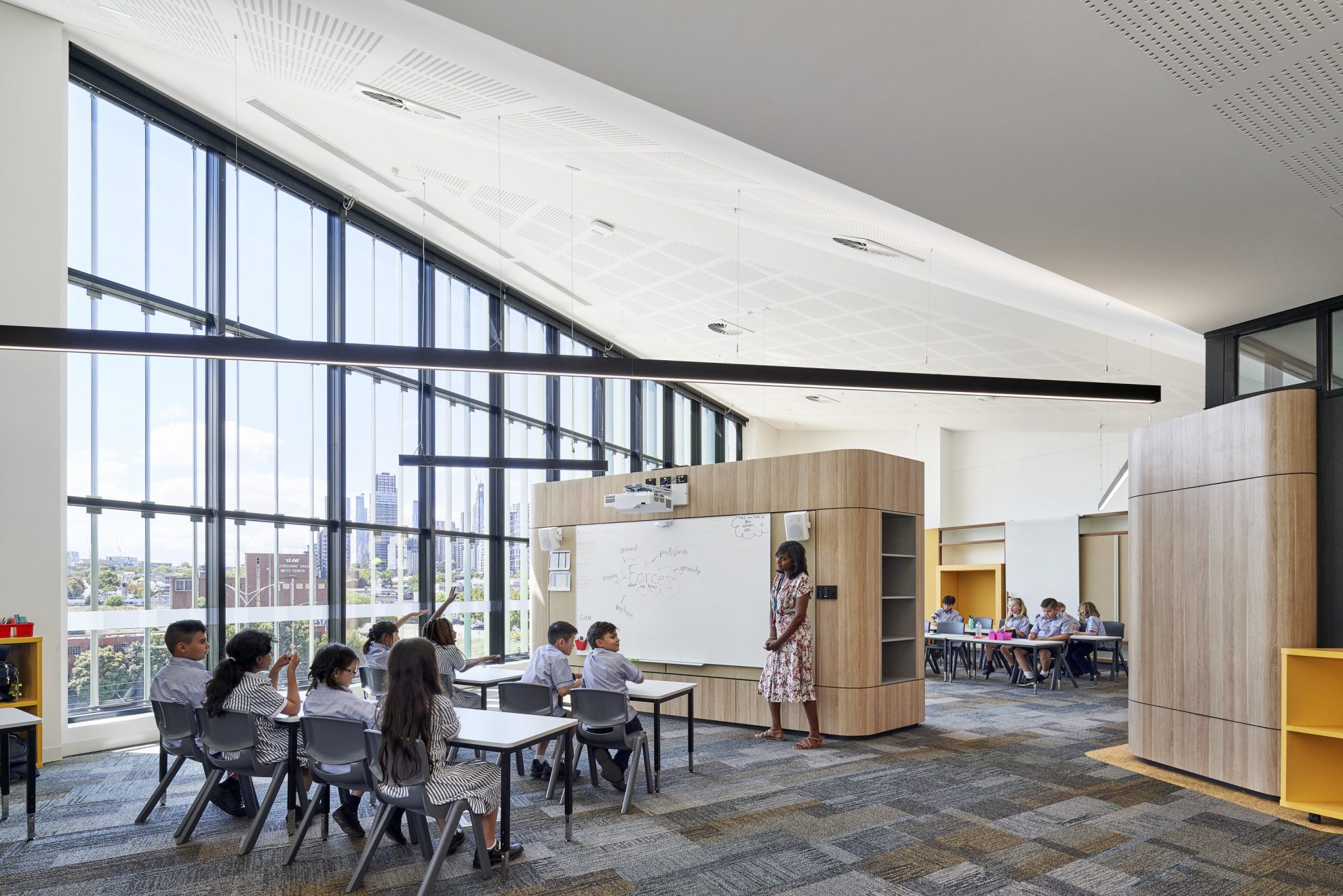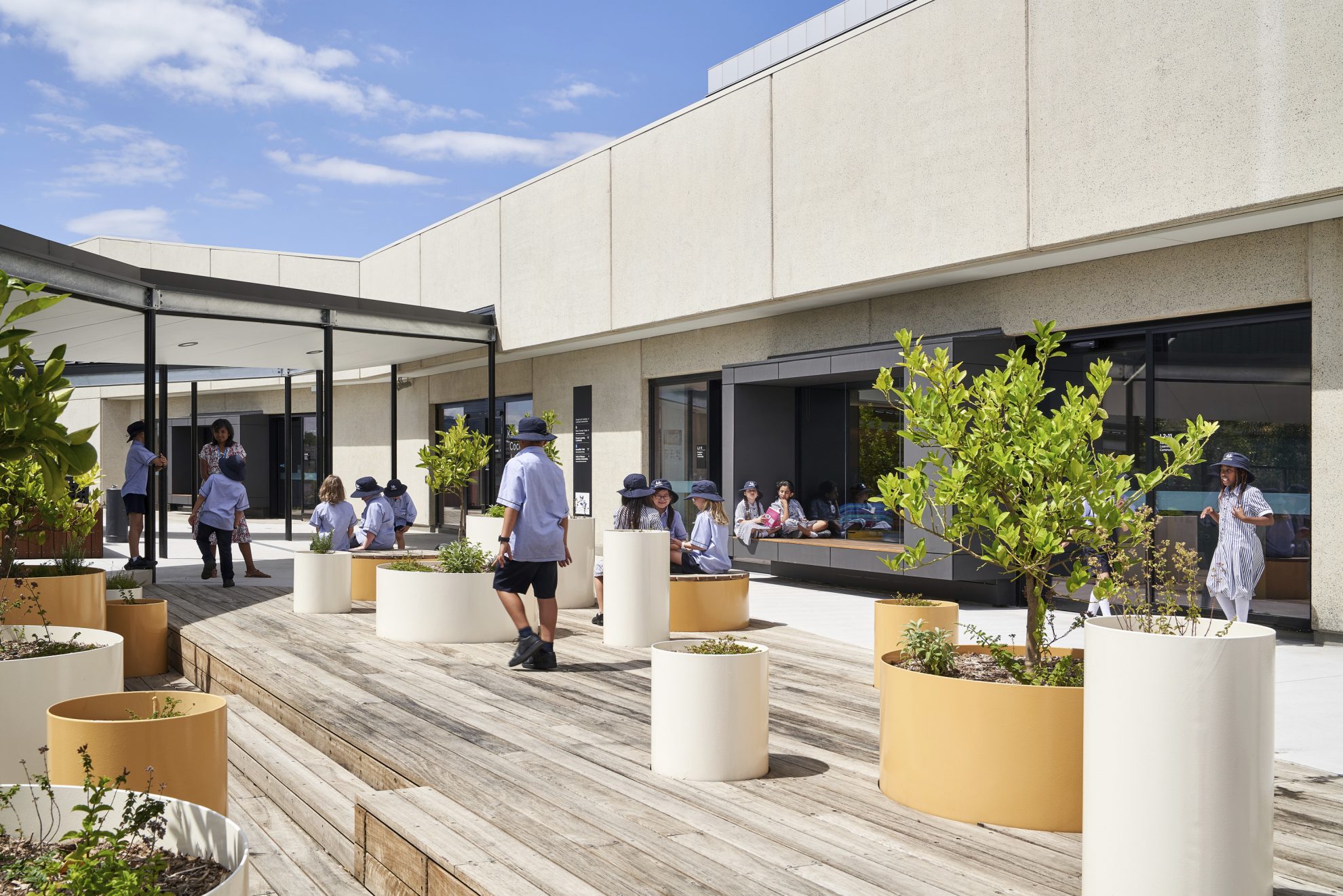 Anchored by sturdy yet sinuous brick elements, the school's recreational and communal facilities are located at ground level, while the Learning Communities above are sculped from sandblasted concrete. A striking Australian hardwood ribbon ties the built elements together, strongly evoking the maritime history of the site.
The strategy of terracing the buildings significantly increases outdoor and green space, embedding a strong relationship both visual and physical between indoors and outdoors. The school provides a rich and intriguing learning terrain for students to explore and delivers outdoor amenity and variety that is different, but equal to suburban schools, despite the restricted site and inner-urban environment.