V/Line Fitout | Interiors
Melbourne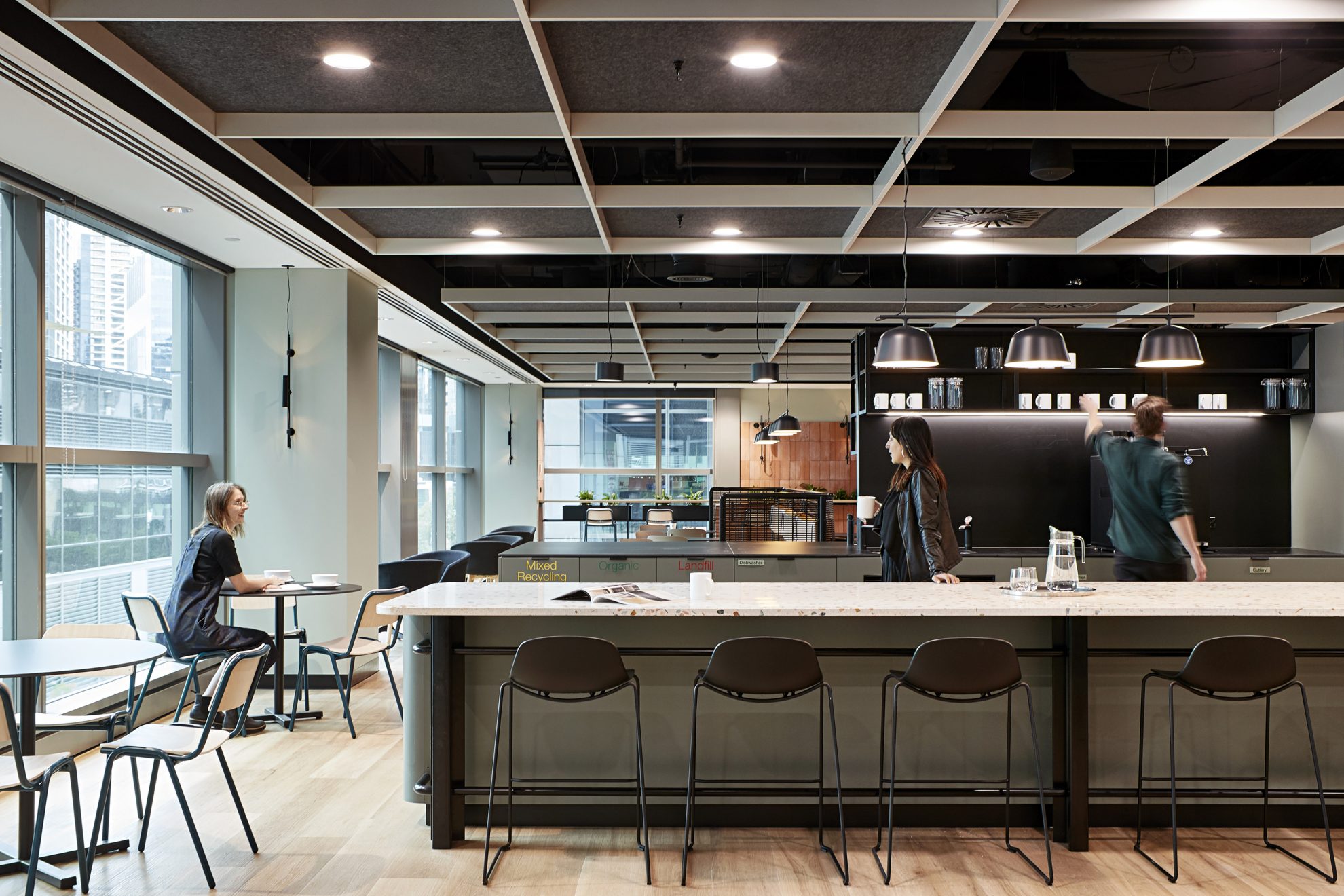 As Australia's largest regional public transport operator and the backbone of Victoria's regional public transport system, V/Line's new headquarters at 425 Flinders Street Melbourne, is located in close proximity to both Southern Cross and Flinders Street train stations and has been designed to create a dynamic and agile office environment that is underpinned by highly collaborative working zones for staff.  Comprising 5,300m2 over two floors, it incorporates working spaces, a reception area, meeting and social areas, consolidating staff departments from across multiple tenancies, and ensuring change management and stakeholder engagement were core elements of the project.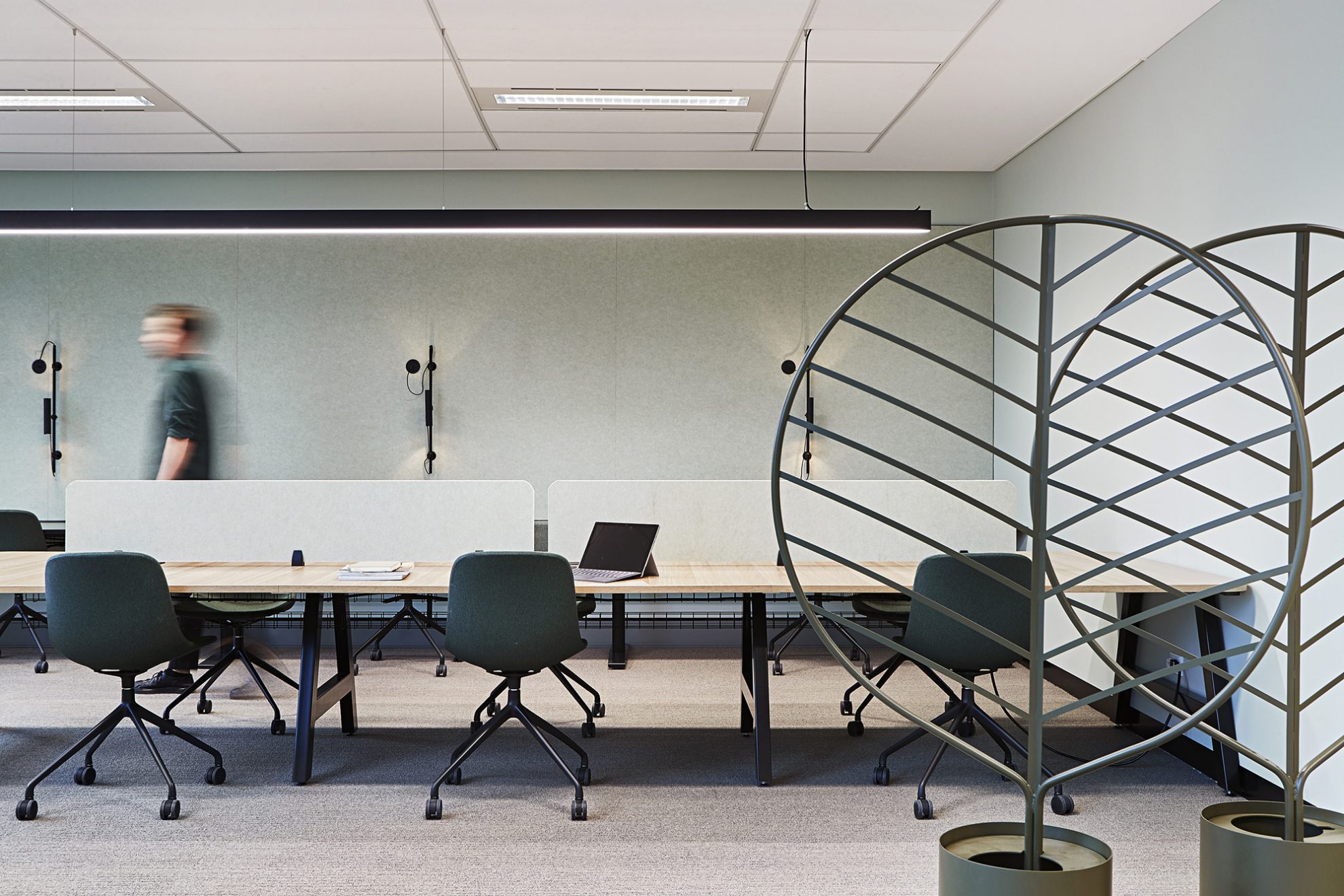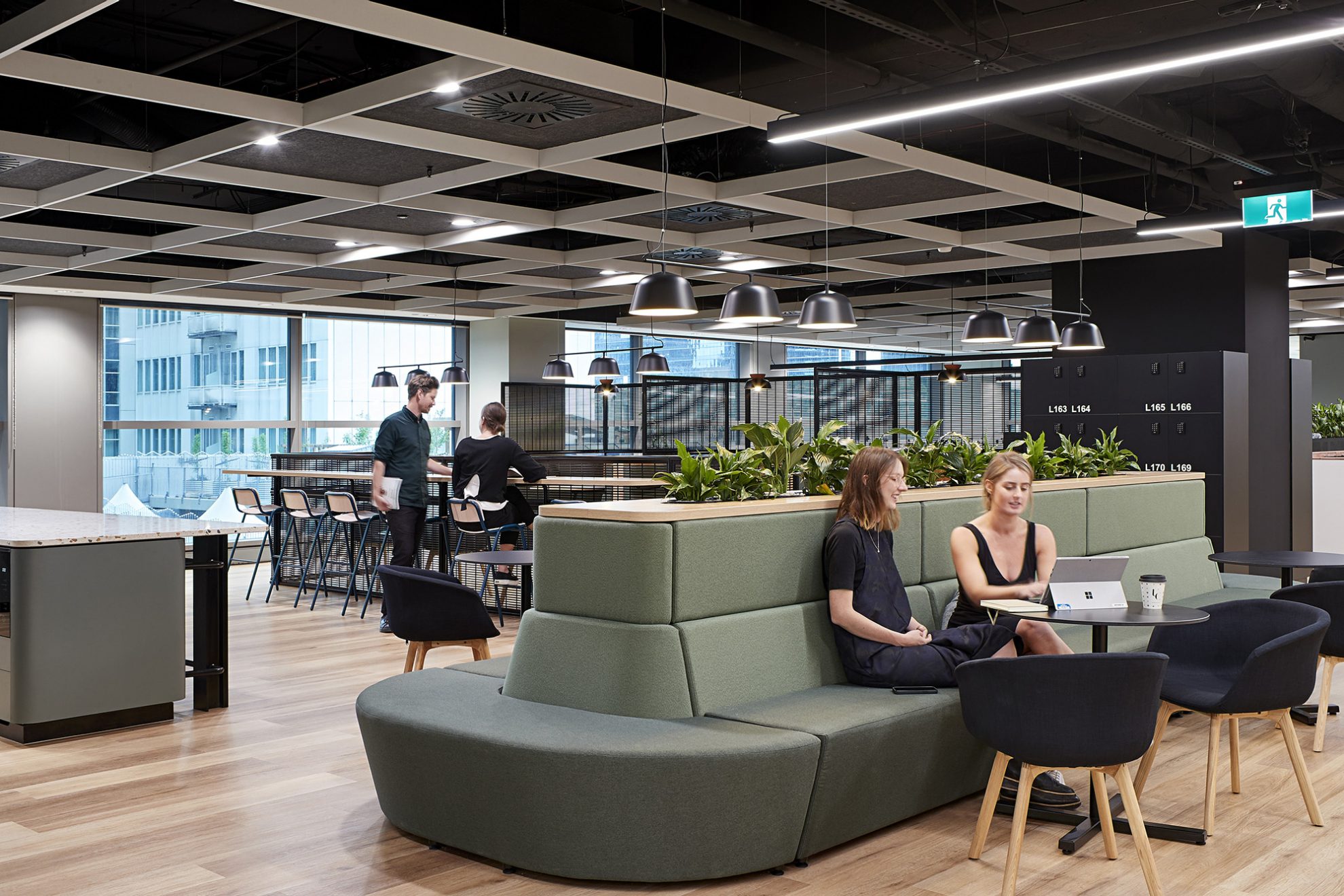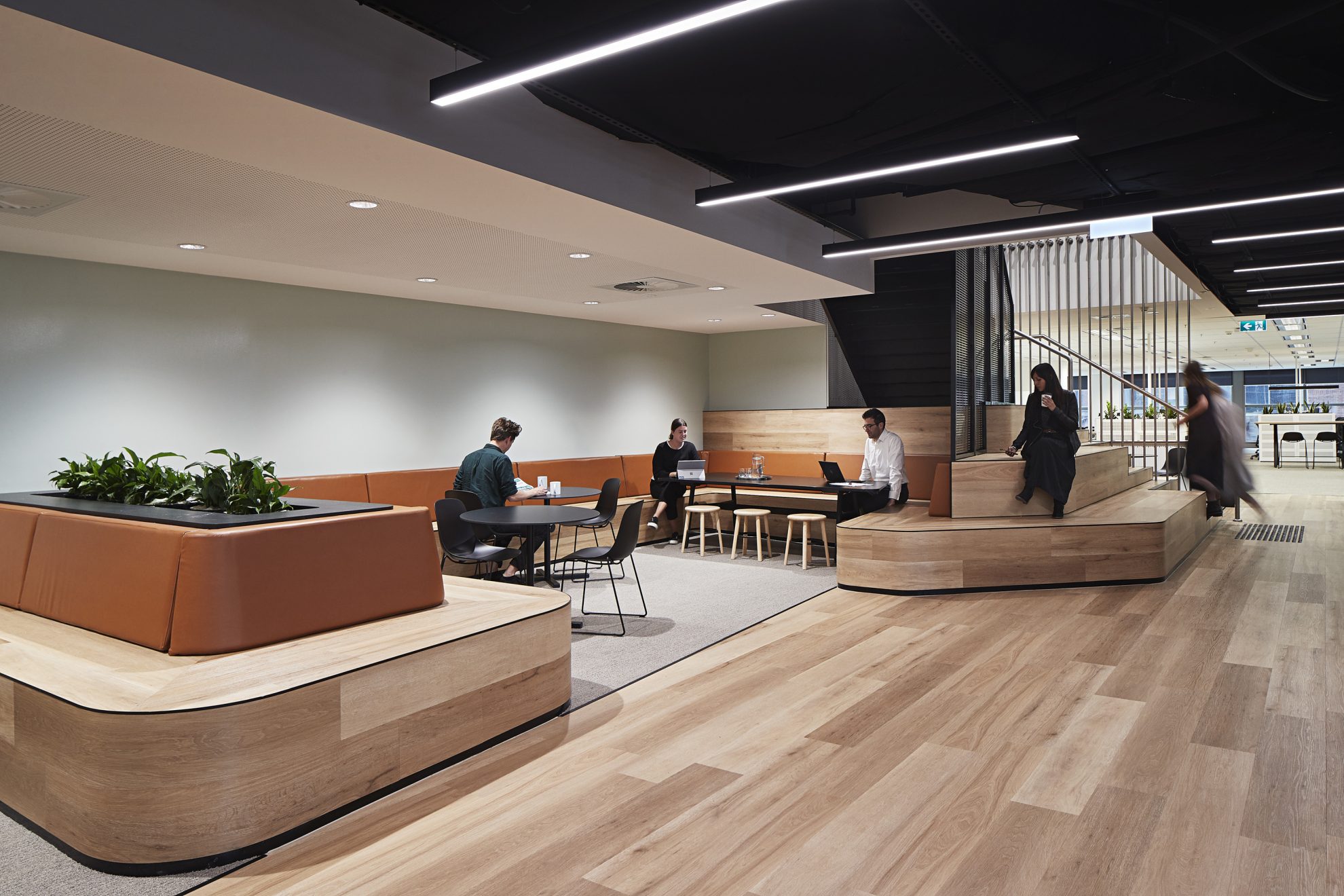 The initial brief was for 450 staff, but over the course of the project this increased to 575 people, requiring a range of rapid and responsive design solutions.  The workplace has been designed to allow V/Line to transition to a more agile mode of working, while staff wellbeing was an equally core design theme.  A central connecting stair and generous breakout spaces promote interaction and collaboration between staff throughout the organisation.
The interior design narrative imbues the industrial, mechanical and overarching Australian identity of V/Line as a state government entity. The palette of robust materials such as internal brick and metal, tactile stones and deep, earthen colours of forest green and burnt orange anchors both the reception and client arrival experience as well as the surrounding collaborative working zones.  Throughout the project, texture and materiality are used to reflect the rich industrial heritage of Victoria's railways.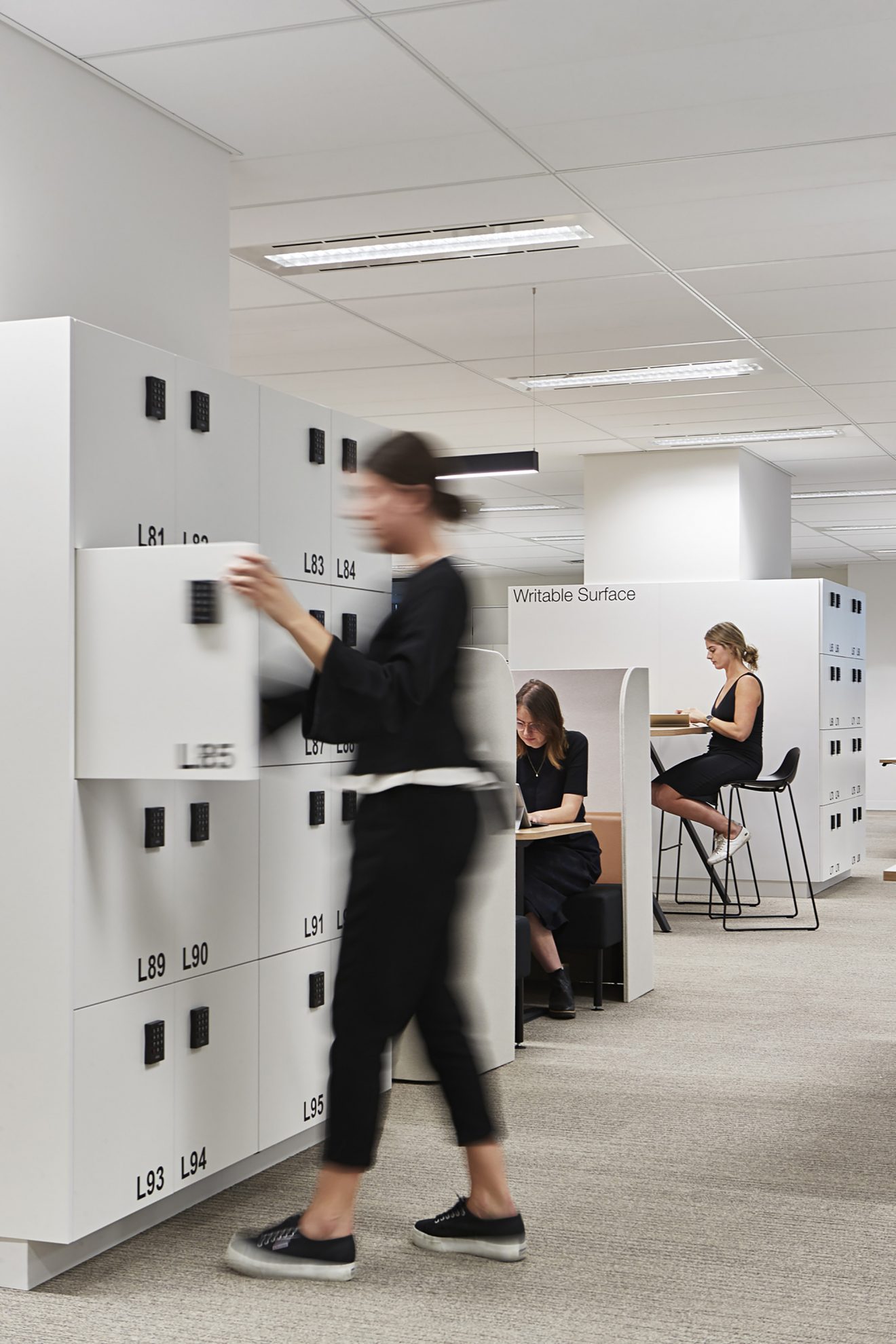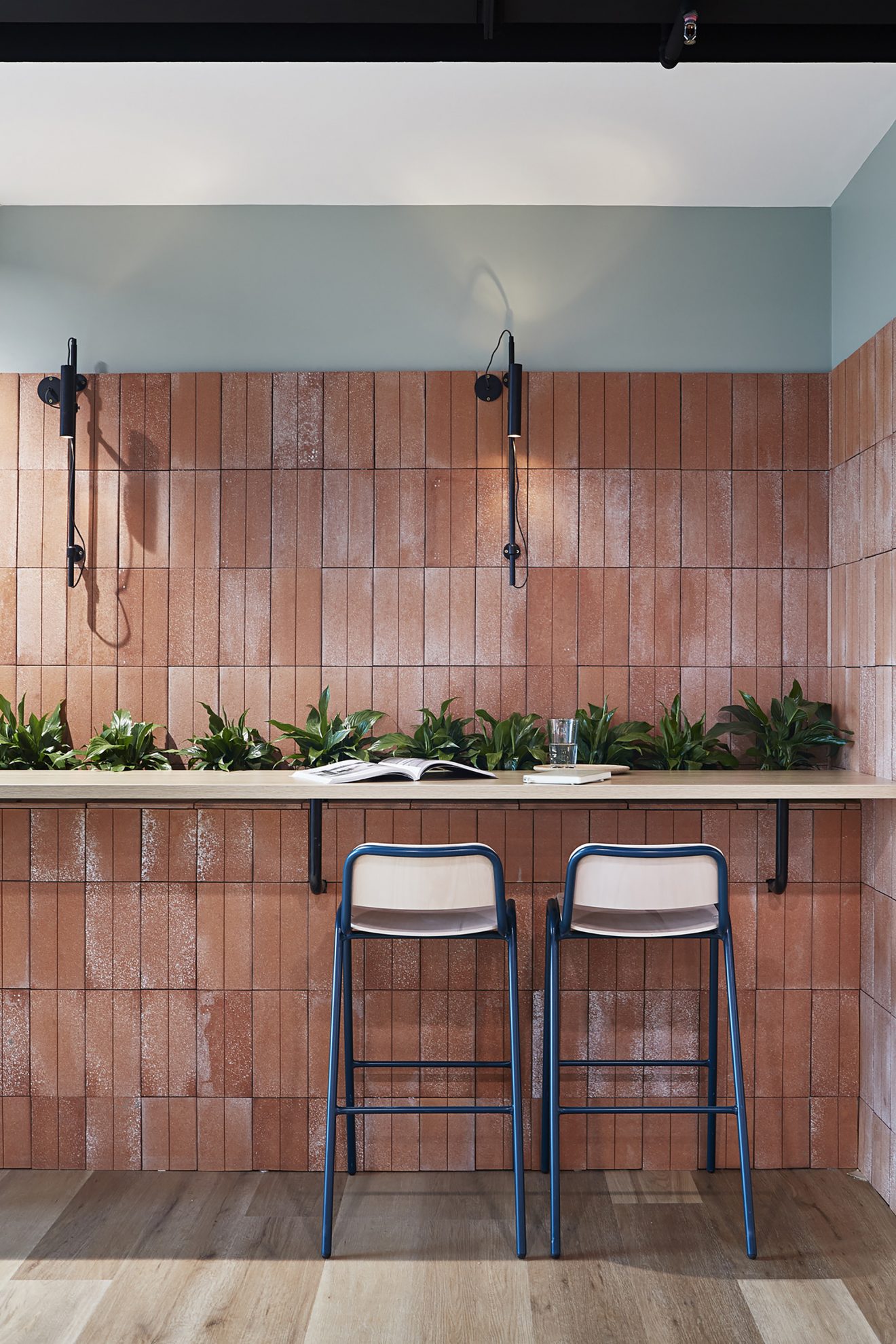 'Working Neighbourhoods' are easily identified and defined through subtle colour shifts across the floor plates, reflecting Australia's natural landscape – coast, country, forest and desert. This tonal shift provides warmth and activation to staff settings and celebrates the distinct work zones and vistas out to the surrounding Melbourne city skyline.
V/Line's focus on customer service delivery meant a value-driven approach was central to the project.  Smart detailing, local suppliers and reuse of existing materials support both the financial and environmental objectives of the project.