A new fit-out with a '60s feel for the University of Canberra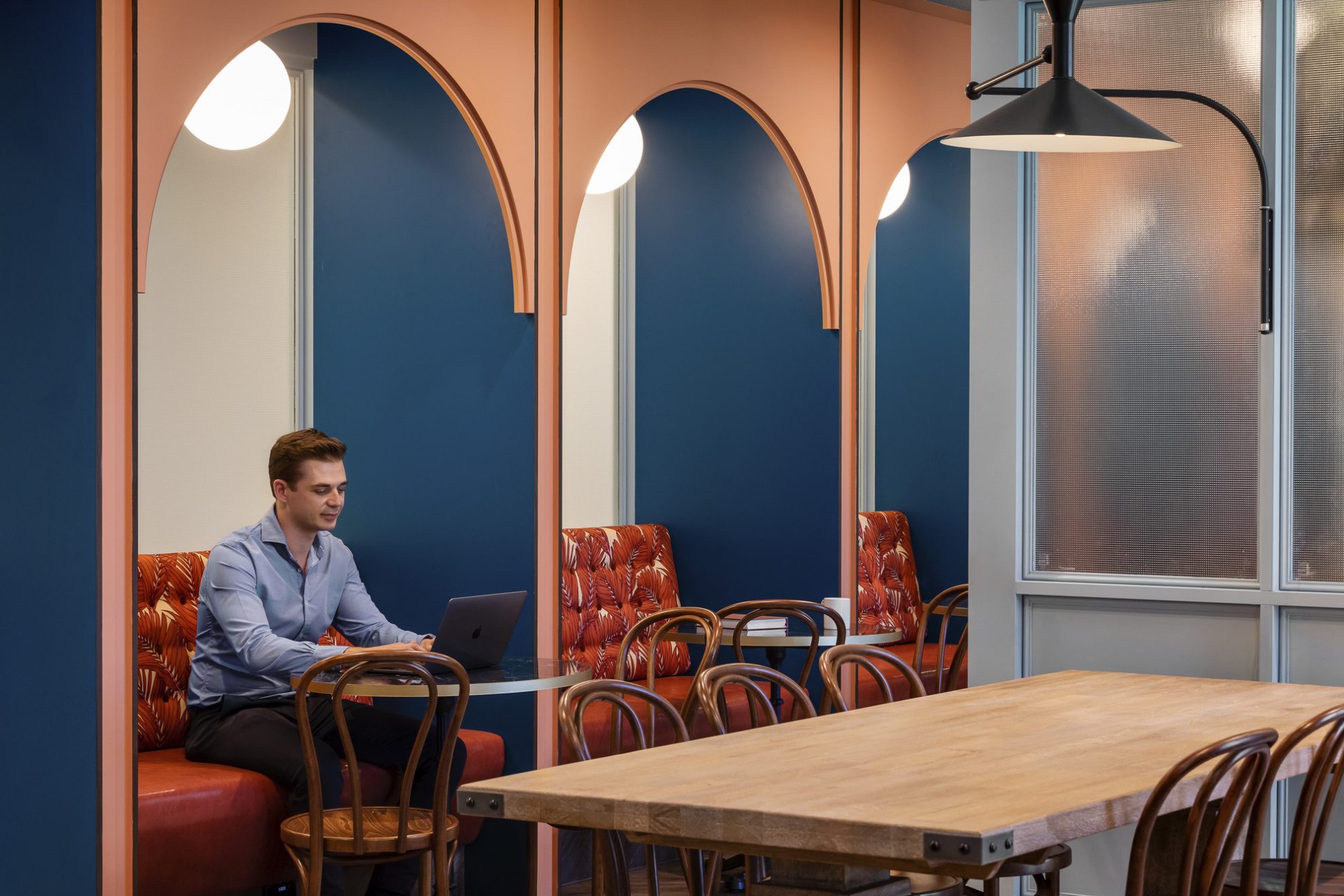 The 'Our Space' fitout at the University of Canberra (UC) is a benchmark project in contemporary workplace design that will inform the university's office accommodation strategy into the future.
UC had several business, student services and finance units that were housed off-campus in an ageing business park. UC wanted to return these staff to the university precinct to increase collaboration, productivity and strengthen culture.
A challenge for the team was to balance the constraints of the existing building with the contemporary principles of workplace design. Extensive demolition of internal brick partitioning, ceilings and asbestos revealed a light and airy canvas with its own unique architectural character.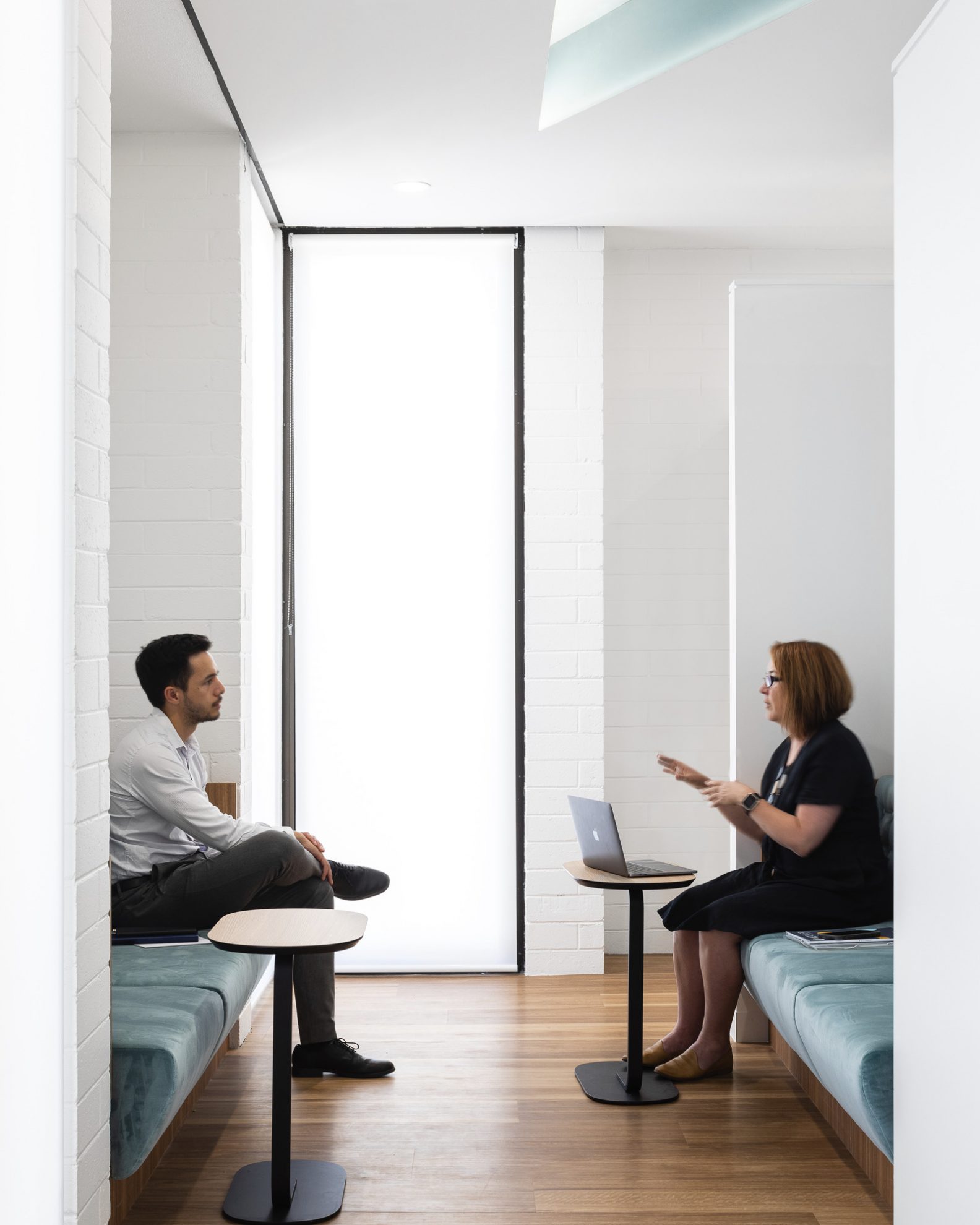 Ethan Althofer, Executive Officer – Vice-President, Finance & Infrastructure & Senior Project Coordinator, Campus Estate
The design of Our Space thoughtfully considers how our professional teams work, how they engage and provides the University with the flexibility to continue to adjust the workspace into the future as we continue to adapt and explore new and different ways of working.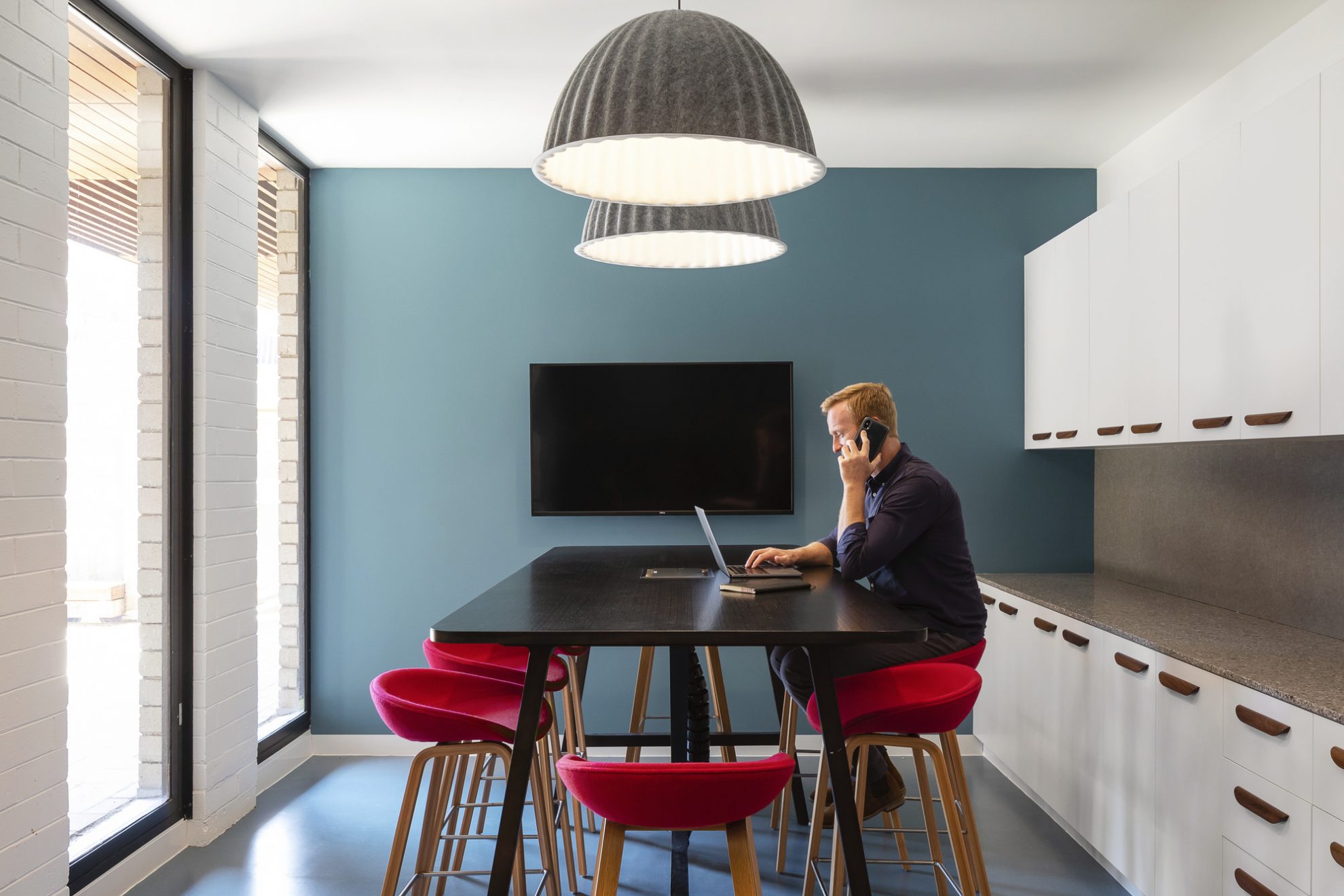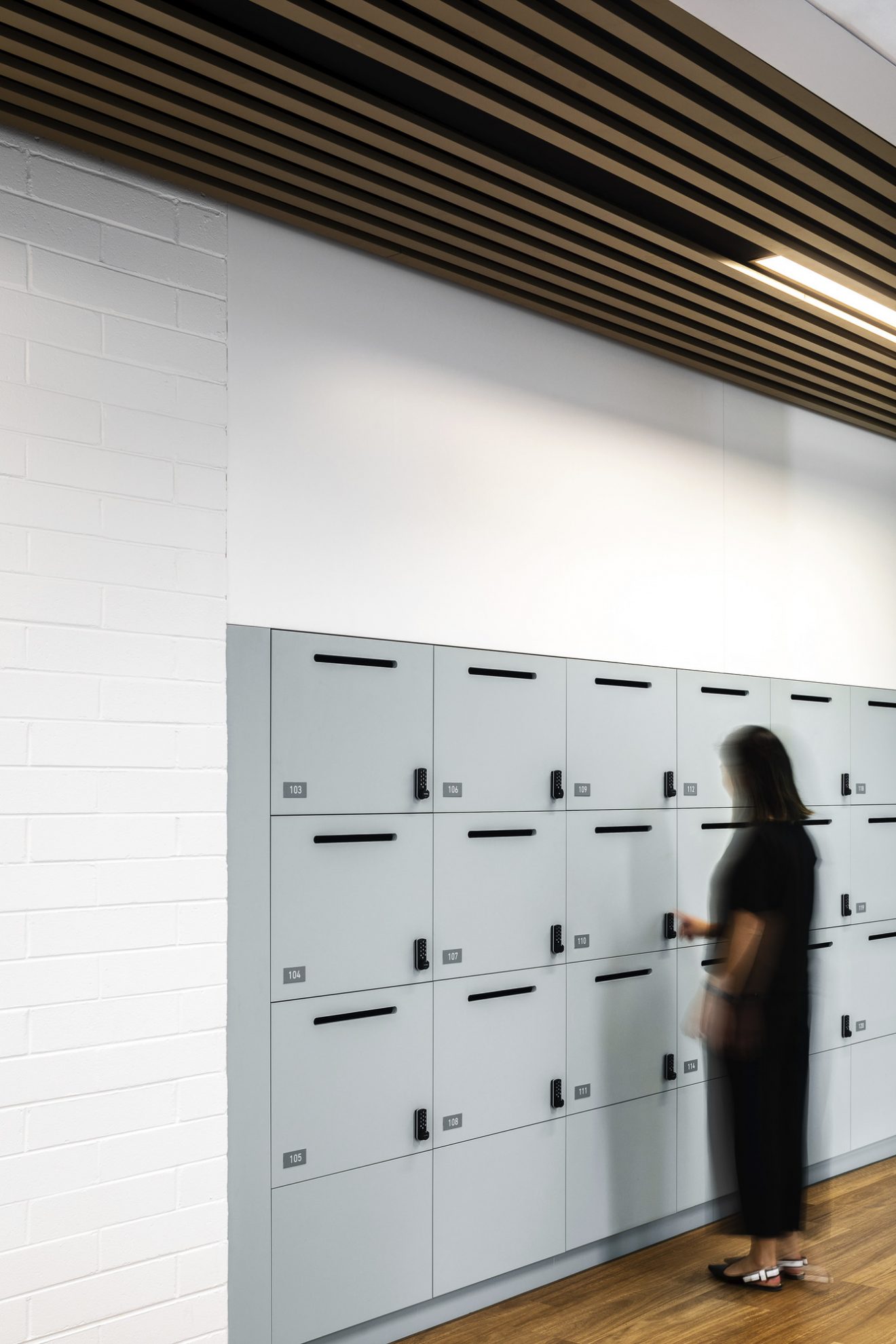 There were 4 key principles of the fitout planning; an open plan design with suitable support and ancillary spaces; clear circulation paths around the floor; division between focus and collaboration zones and vibrant breakout areas that draw staff out of their work zones and into social settings.
COX, in collaboration with Six Ideas Consultants, developed four briefs for how the space could be used to mix traditional office modes and activity-based working (ABW). UC chose to develop a hybrid where 50% of workstations are assigned and 50% are ABW. This met their current needs while accommodating for the flexibility that will represent workplaces into the future.
The space is beautiful, functional, well designed and allows different types of work to be undertaken in different spaces, with engaging common spaces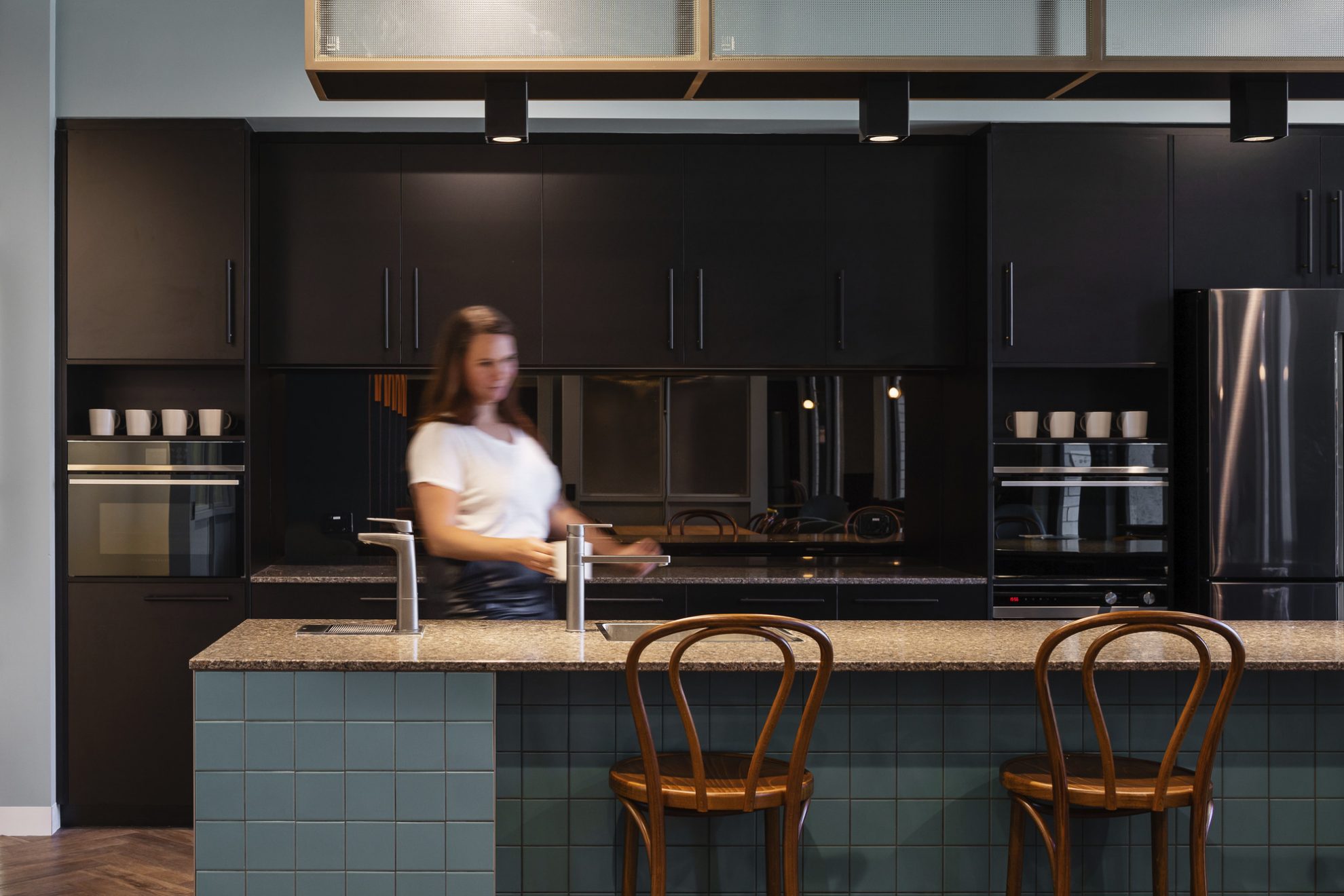 The interiors celebrate the authenticity of the original 1960's building -highlighting the brick, timber and bronze elements. Existing architectural detailing was integral to the fitout. Window framing in heritage bronzed aluminium matches with new interior partitioning. The external courtyard eave detailing continues inside with a linear bronze ceiling feature that defines the circulation path.
Lush areas of texture, vibrant fabrics, wallpaper and paint pop against an overall subtle colour scheme. These elements, amongst occasional seating and breakout furniture, reference '60s design. The quality of finishes create a comfortable and playful environment, encouraging people into shared spaces. A communal kitchen and breakout space are noticeably different in style to attract staff with a café vibe. It has a prominent location, large space allocation, quality appliances and a variety of seating to encourage staff to inhabit the space and use it in multiple social ways.