Charter Hall Workplace – Brisbane | Interiors
Brisbane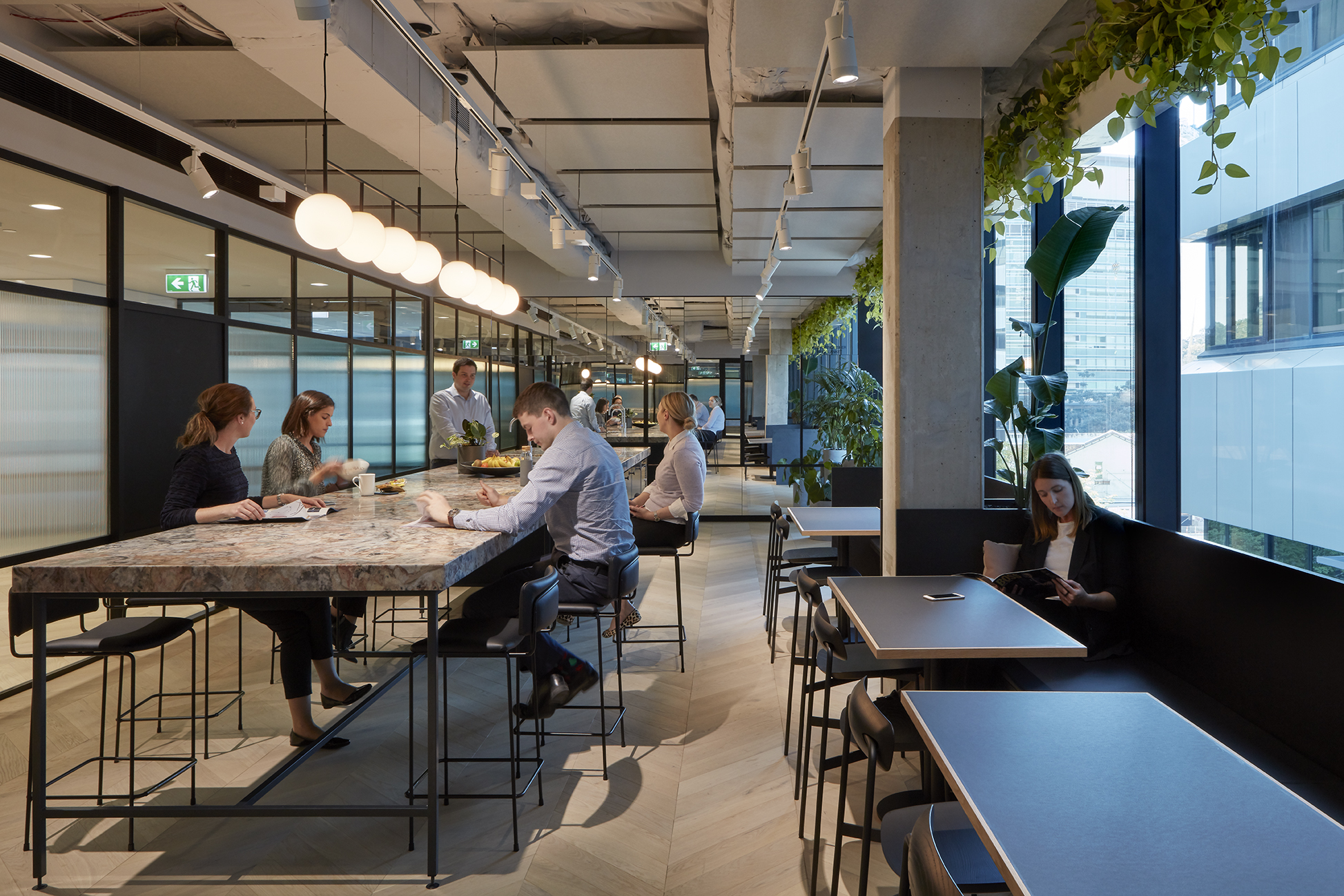 Our design for Charter Hall's new home seeks to reimagine the concept of a workplace. Key to the brief was creating a space that didn't feel commercial to reflect their progressive and inventive personality.
The main gathering space is anchored by a central kitchen island finished in slabs of local Cairns marble.  This residential arrangement embodies the welcoming and generous spirit of Charter Hall. A banquette running the length of the main collaborative space is fringed by verdant planting, creating an intimate setting for smaller meetings.
Public and private spaces are varied and layered – quiet nooks allow for focused work with large collaborate spaces encouraging interaction between residents and guests.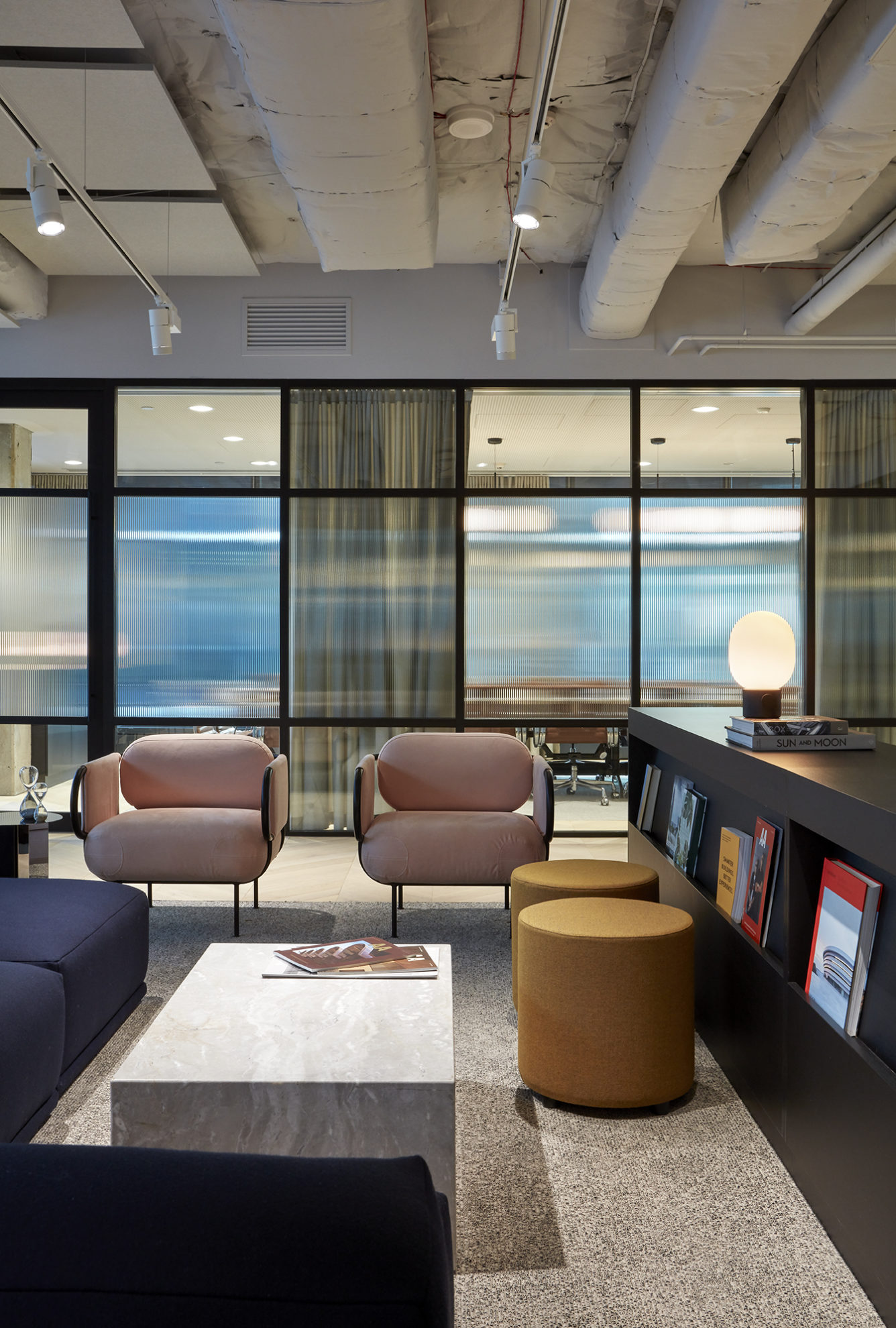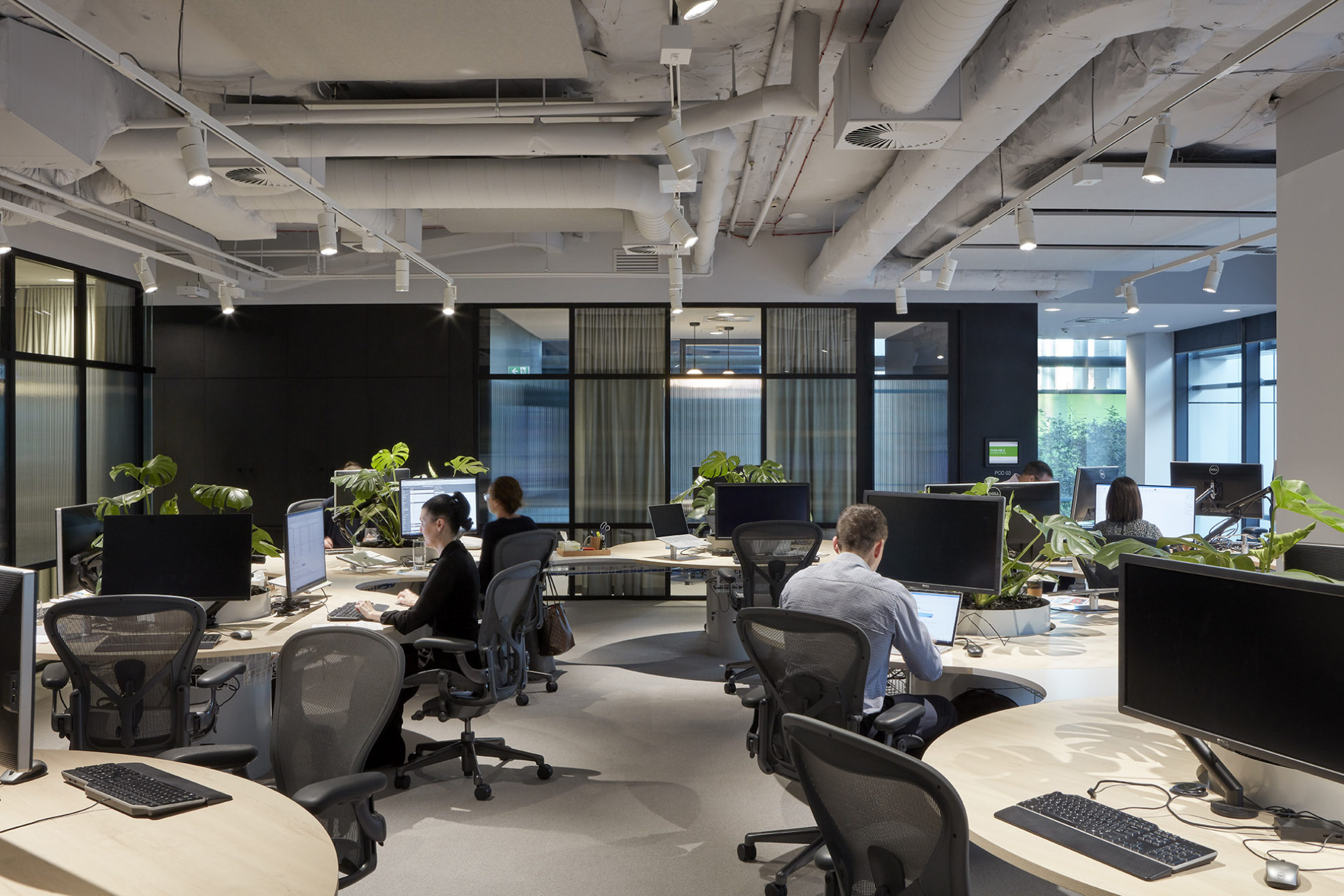 The workspace is visually connected to public spaces with framed reeded glass meeting rooms providing sightlines to activity beyond and imbuing a sense of trust and transparency.
The combination of herringbone timber, reeded glass, local marble, metallic curtains and richly coloured upholstery creates a unique space that at once both feels familiar and exotic. The space unites hospitality, residential and commercial design to challenge the concept of the workplace and provide a space that is unmistakably a reflection of Charter Hall's unique culture.
Charter Hall has targeted a Gold WELL rating.