COX Director, Christina Prodromou, on the interiors at Melbourne Jet Base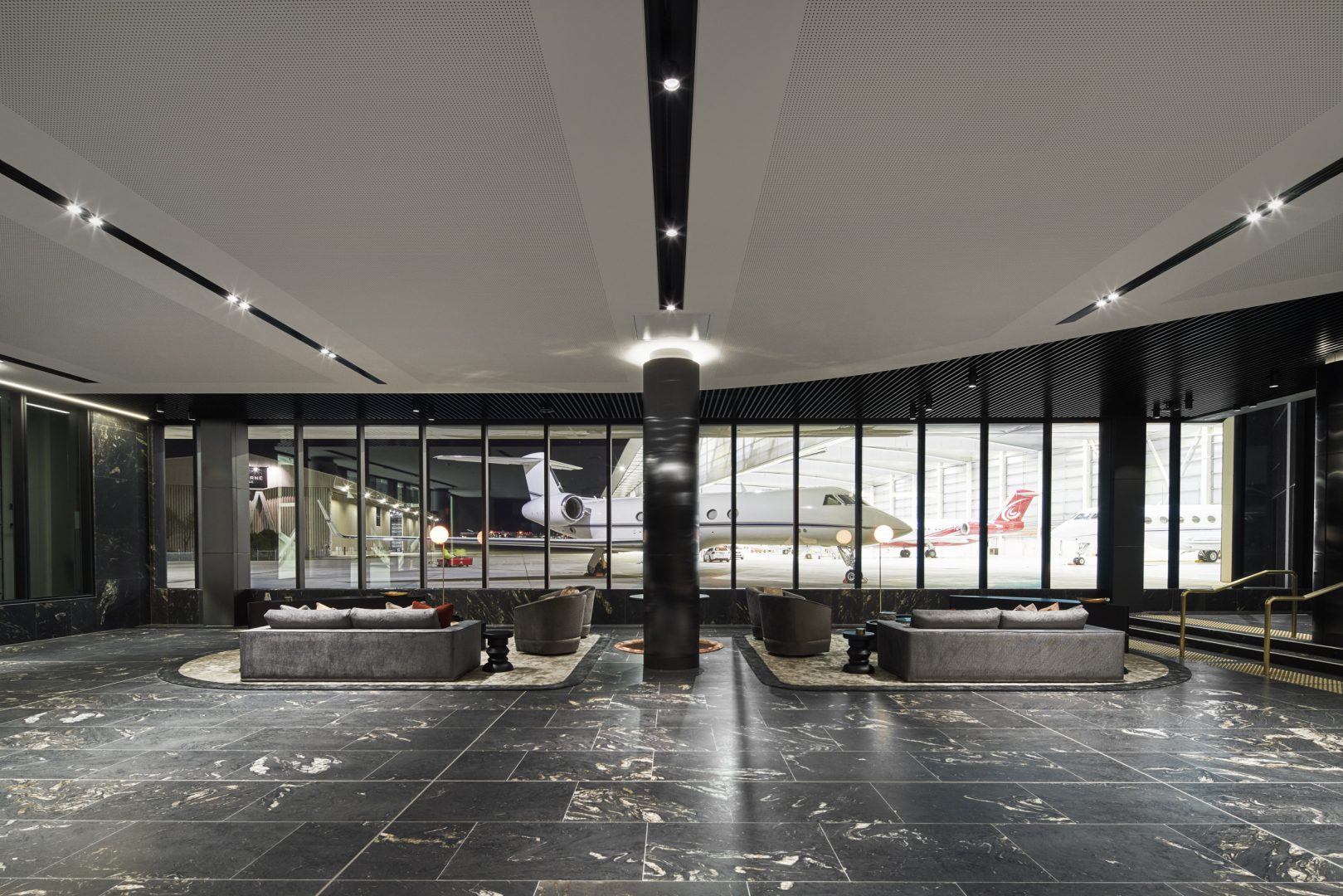 The new Melbourne Jet Base has been built to service a private jet market inhibited by politicians, celebrities and high-net worth individuals for whom travel is a daily occurrence. The facility offers unparalleled levels of security and discretion, but at the same time offers an environment that is both luxurious and welcoming.
We spoke with Cox Director, Christina Prodromou, to learn more about the interiors of this extraordinary project.
Can you give us an insight into the creative process behind this project? How was the brief formed and how closely did you work with the architecture team?
To our surprise and delight, the client gave us a brief that was both creatively and functionally open. We were provided with technical requirements and an aspiration to create a facility that could become, 'the front door to Australia.'
From the outset, this project was a true collaboration between architecture and interiors. The brief was driven by both Cox teams, and as there was no precedence for this project, the client relied on our experience across the hospitality, living and commercial sectors to inform its development.
From an interiors perspective, the planning and space functional requirements defined the scale of the project and influenced the external building form.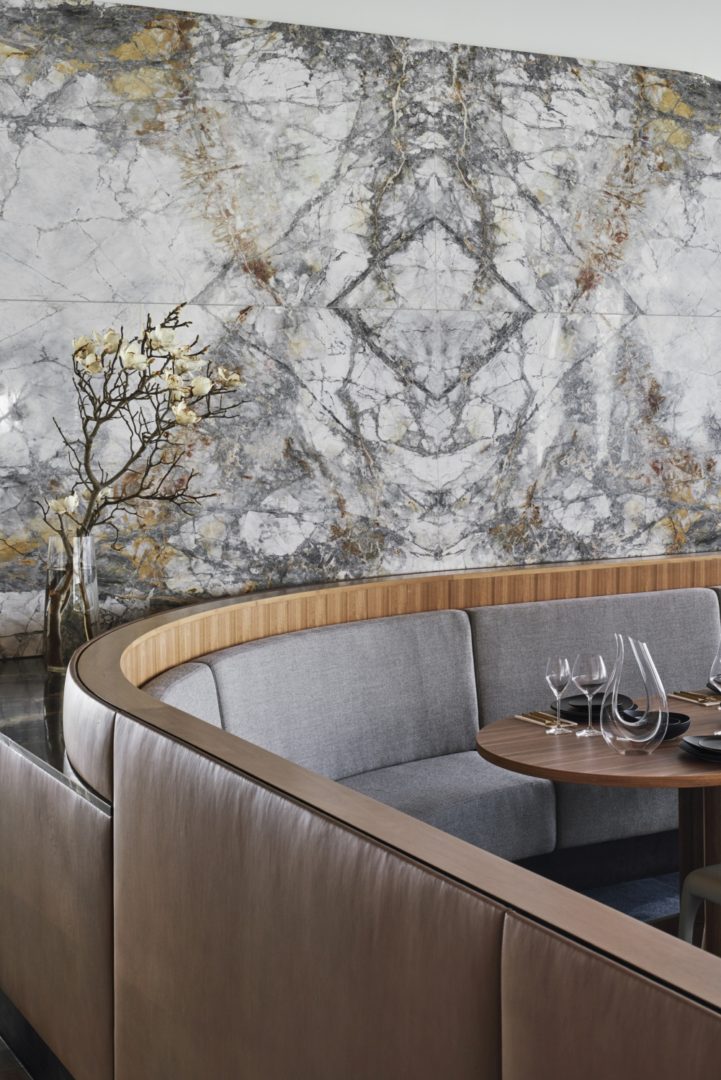 Can you describe the design direction and key themes behind this project? What mood did you want to create for guests passing through?
The design concept was highly influenced by the sweeping elements of the aviation industry and the beautiful colours and forms of the Australian landscape, as seen when flying above. Soft curves and rich colour were complimented by the warmth and luxury expected of an exclusive hotel
We imagine that a project as refined as this requires a great working relationship with the whole project team, including client and builder. Is this true?
Honestly, I have never encountered a project that had such a positive relationship between client, architect and builder! It was so obvious throughout the project that everyone was working towards the same outcome; everyone wanted to achieve the best result. The builder's concern for detail and willingness to deliver to the design aspirations of the project made the process joyful for our team.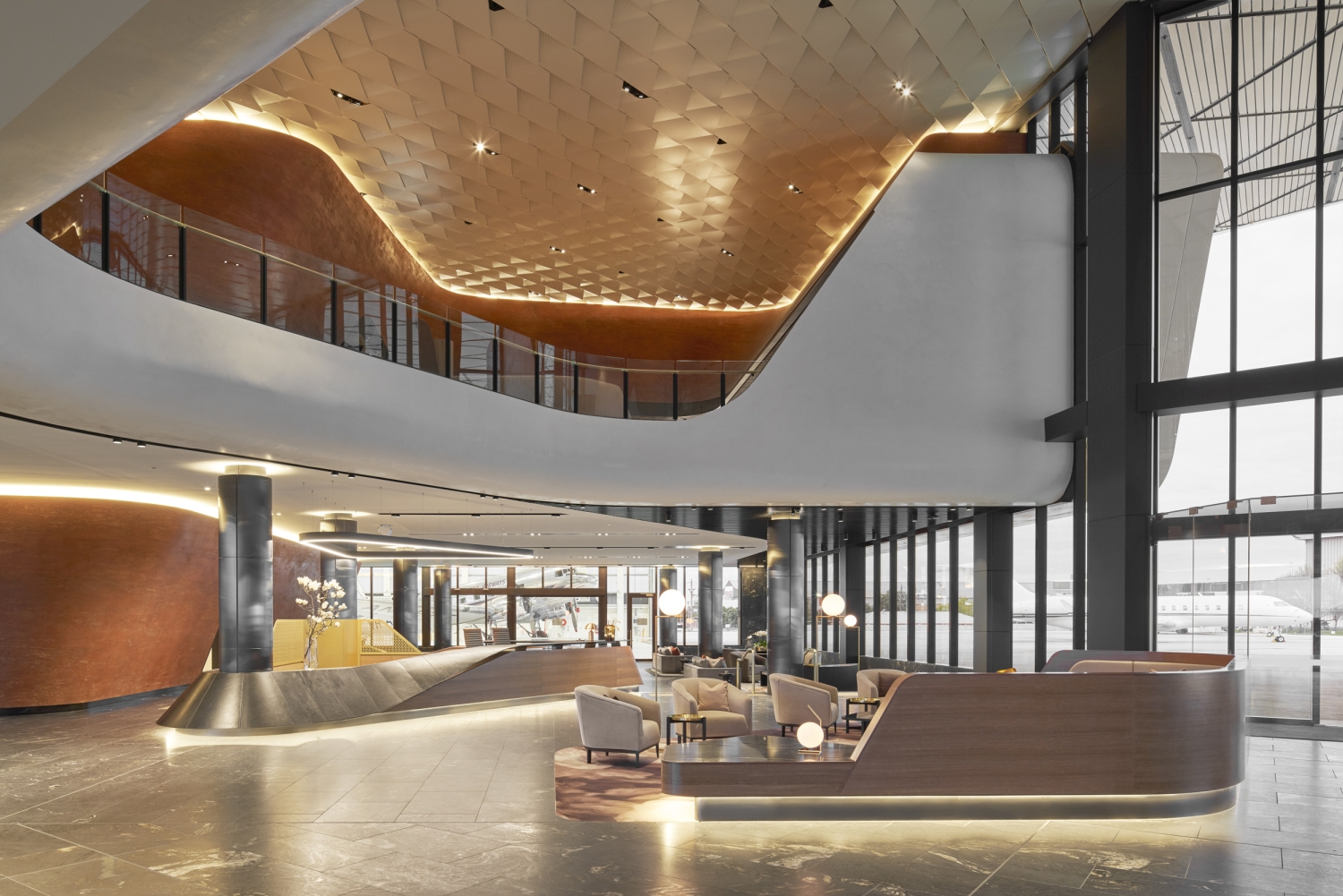 Overall, how do you think this project contributes to Cox's broader portfolio of interiors work?
Jetbase, more than any other project in recent times, illustrates to our community and clients the quality of experience our team can deliver. Internally, it provided us with an opportunity to explore materials and building techniques that will undoubtedly influence future work. Externally, it's delightful to have such a beautiful project in our portfolio that both demonstrates our design capabilities and illustrates the benefits of inter-sector design knowledge. Jetbase has given our team such a boost and a sense of pride in how we showcase and communicate Cox's interiors story.
What challenge are you looking forward to next?
I've had to accept that another project like Jetbase will not present itself quickly, but we are excited by the potential of what the Jetbase experience will bring to our other projects. The challenge now lies in using our knowledge to benchmark and influence other projects, from hotel and office lobbies to restaurant interiors. We are excited about what comes next!