Four of COX's 'Good Designs' Win at International Awards Program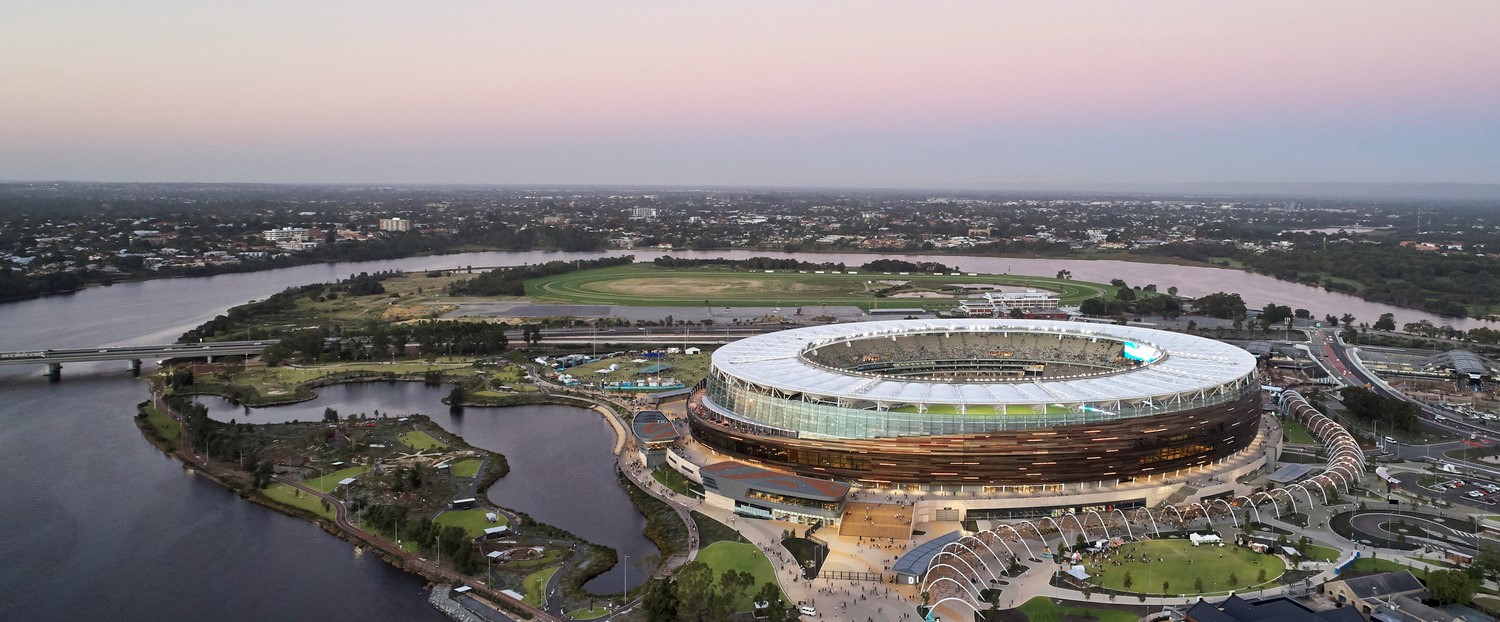 Australia's annual Good Design Awards program was held last night – with four COX projects receiving awards across two categories. The Good Design Awards are one of the oldest international design awards in the world – first held in 1958.
COX had three projects take home Gold Awards in the Commercial and Residential category, and one winner in the Interiors category.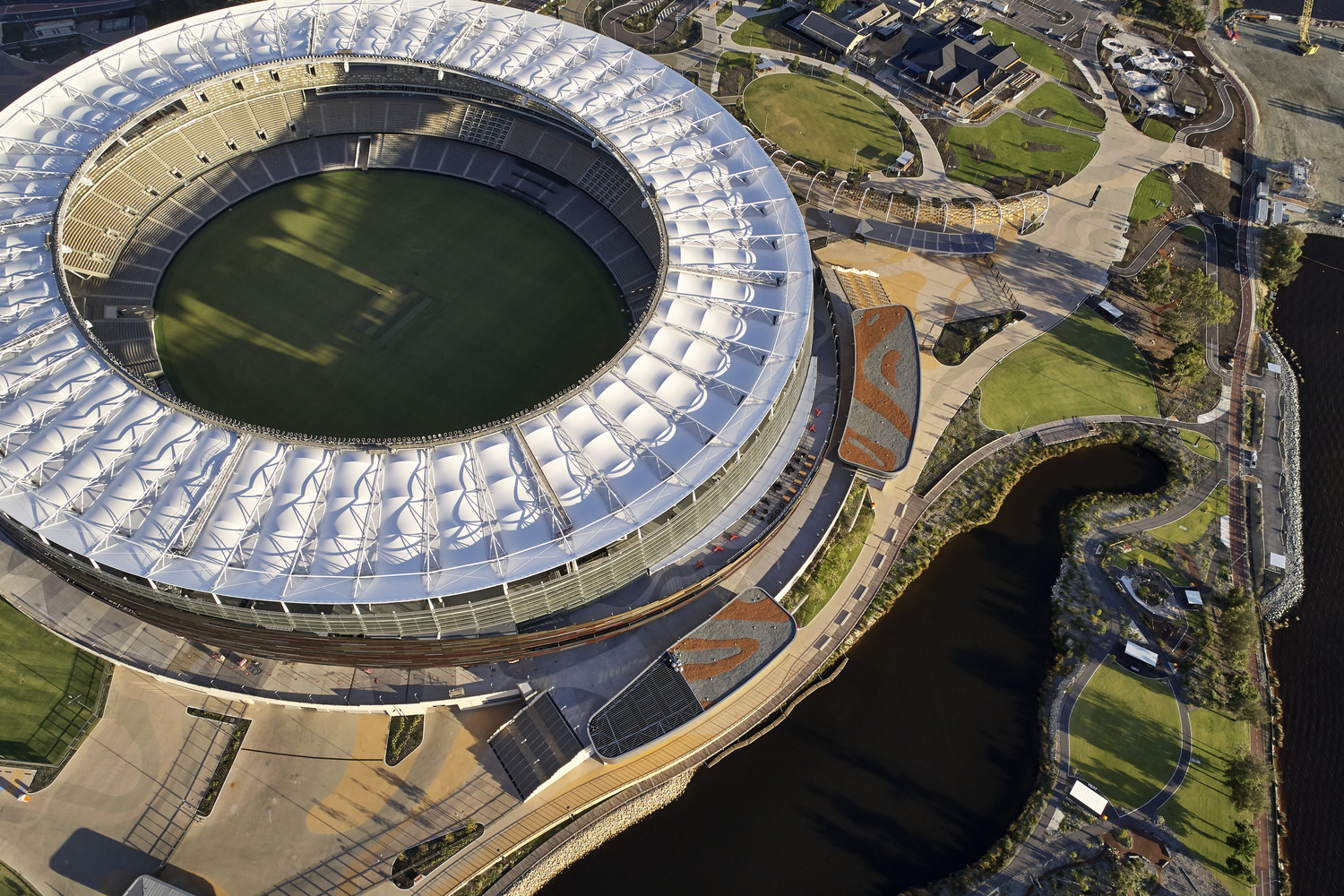 Optus Stadium, designed by Hassell Studio, COX Architecture and HKS Architects, took home gold for its world-class, fan-first environment "based on a rigorous design strategy to create an architecture 'of this place.'"
"The rich design ethos for a people focused place that reflects 'our people, our land and our sport' extends throughout the stadium and surrounding parkland."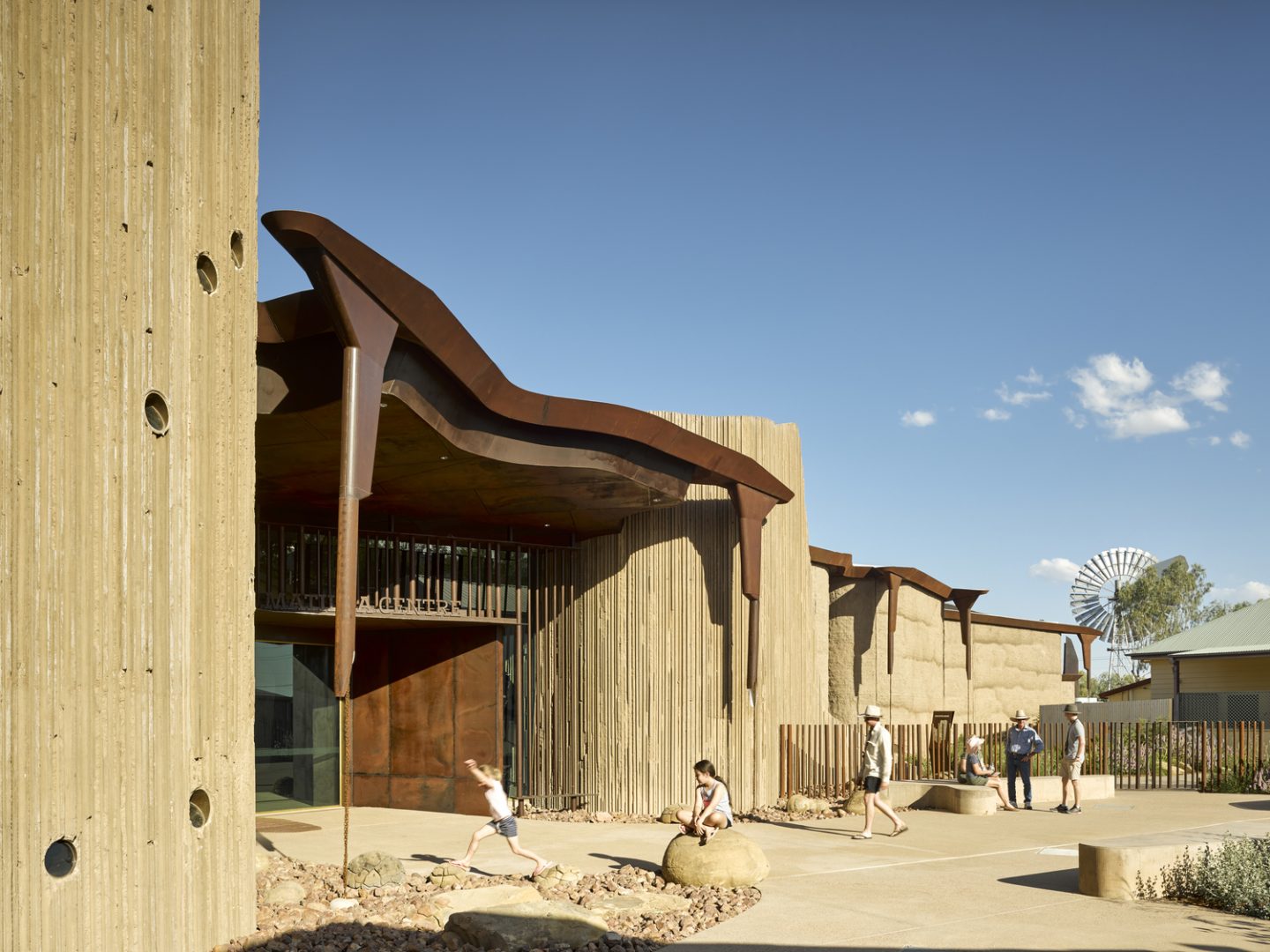 Having been destroyed by fire in 2015, the Waltzing Matilda Centre was re-opened in 2018. In Good Design Australia's citation of the project, they said, "rising like a phoenix from the ashes of the original Waltzing Matilda Centre, the design is an exuberant celebration of the famous ballad."
"Using metaphors of an ancient landscape, the striking forms and crafted, tactile materiality draw visitors into its cool, gorge-like interiors, an immersive sequence of towering, fluid spaces."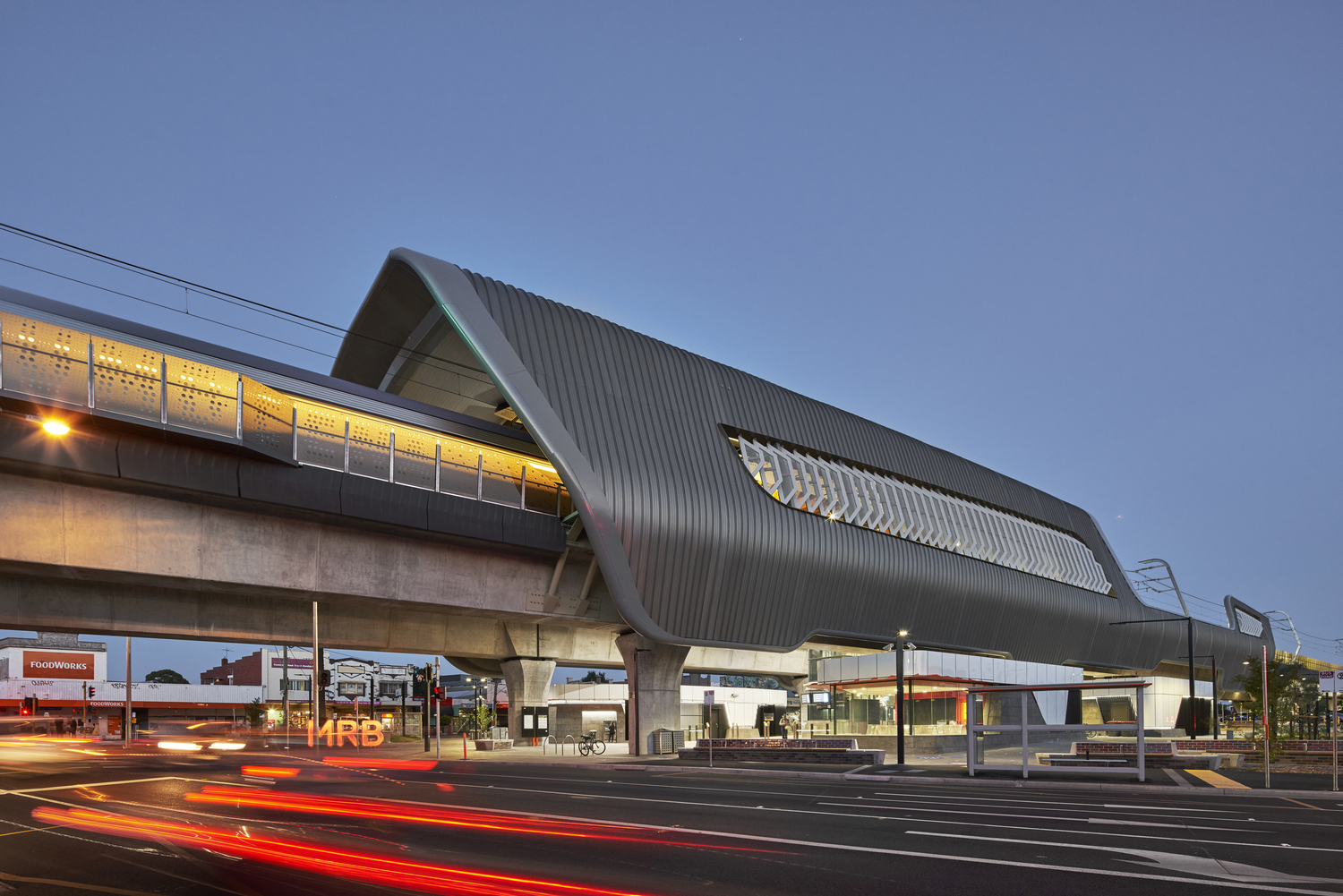 Caulfield to Dandenong Level Crossing Removal Project 
The Caulfield to Dandenong Level Crossing Removal Project also took home a gold award, celebrated for unlocking Melbourne's busiest rail corridor "through the elevation of three lengths of the Pakenham Line between Caulfield and Dandenong."
"Colloquially, 'The Underline' highlights the true city shaping power of integrated transport and land use planning, demonstrating how rail corridors can be transformed into vital public recreational space."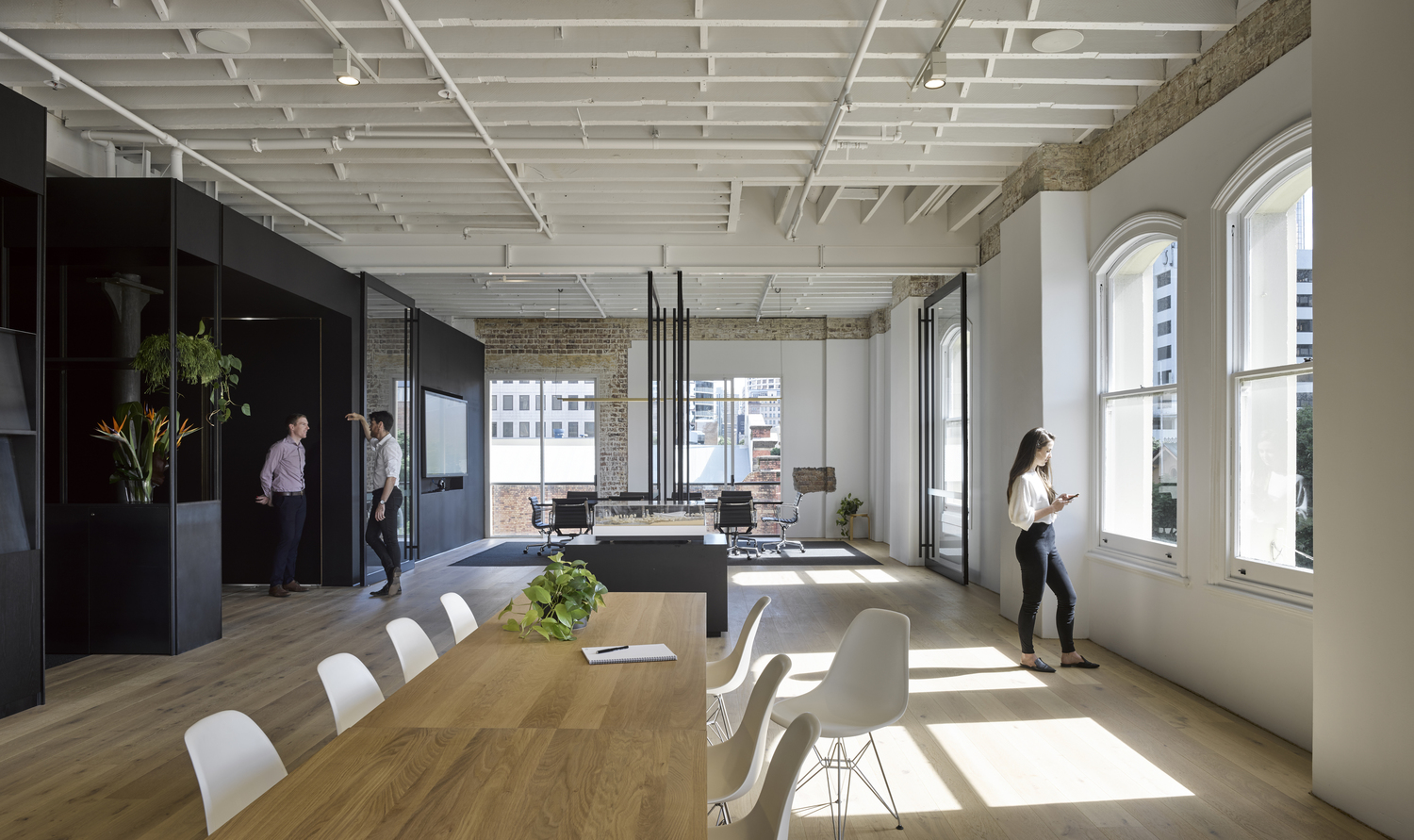 COX Architecture Brisbane Office 
Good Design Australia don't only regard our Brisbane office as a place of hard work – but a winner in itself. COX's Edward Street practice was celebrated with an award in the Interiors category.
The refurbishment saw the practice sensitively restored, "resulting in a creative workplace full of natural light."
"Formerly a warehouse for metal foundry Smellie&Co, the refurbishment was a journey of exploration and discovery within a space they thought they knew well, being residents of the building since 1998."
Well done to all teams on great wins.