Game, Set, Match: Ken Rosewall Arena Announced a Winner at the World Architecture Festival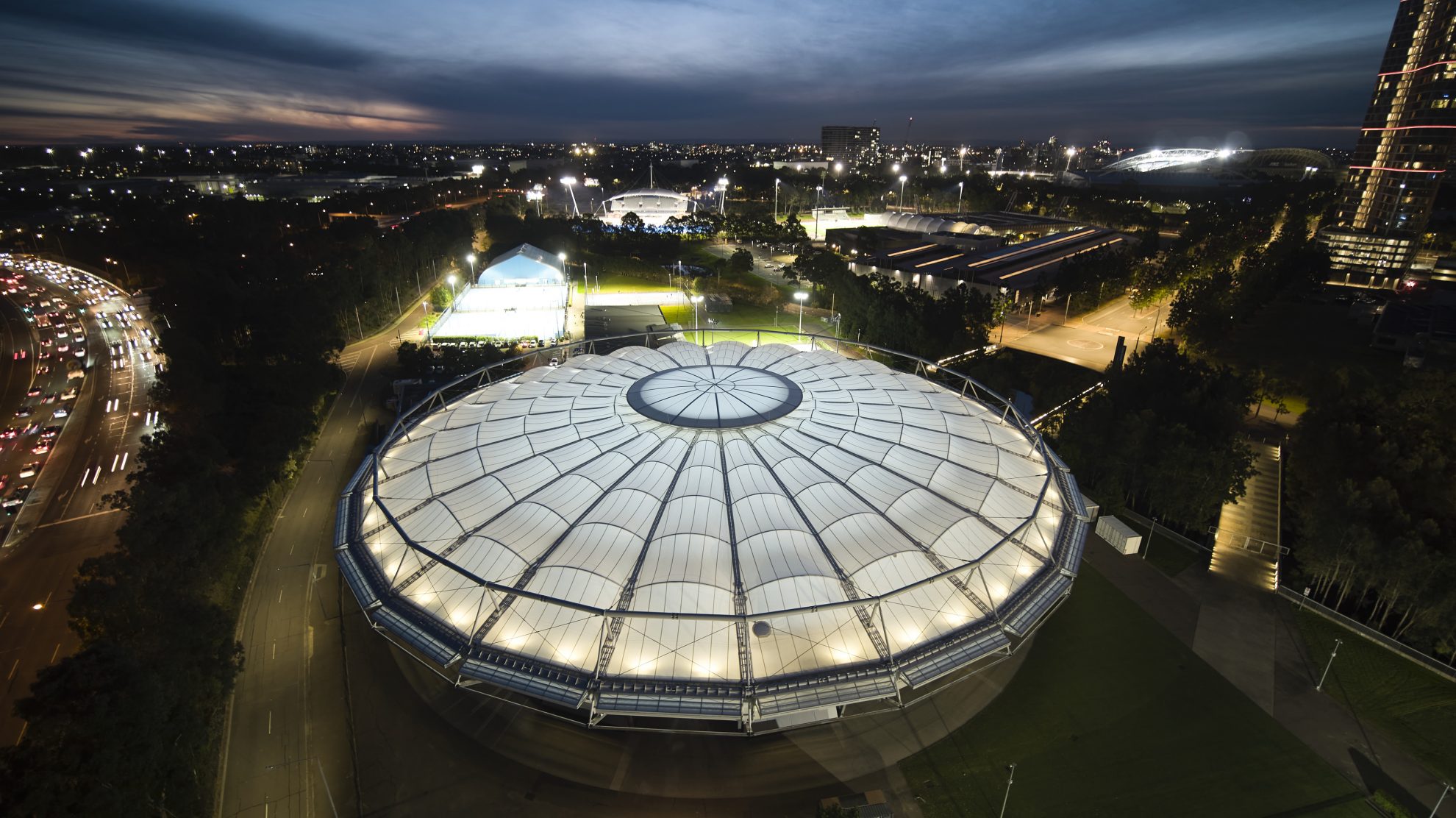 The World Architecture Festival has announced its first round winners for 2021, with the Ken Rosewall Arena (KRA) Redevelopment part of the prestigious list.
Taking home the Award for Complete Buildings – Sport, the upgrades to KRA and its surrounding precinct were recognised for breathing new life into the venue, while simultaneously respecting its Olympic and architectural legacy.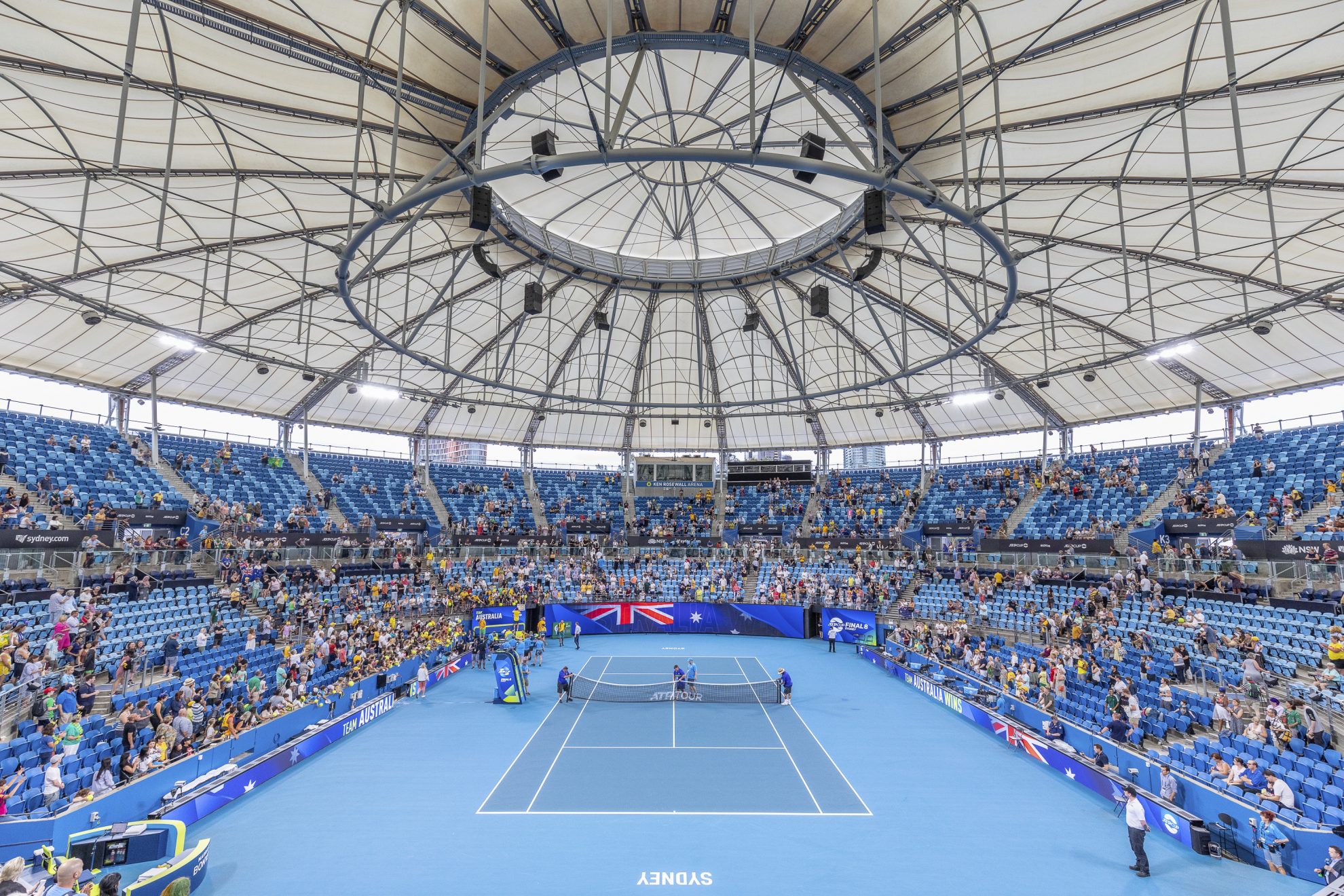 The new multipurpose outdoor arena includes an operable façade that encloses the arena for Netball season, while providing an open, outdoor feel when raised in Tennis mode. The striking roof is an innovative cable-tension structure and PTFE fabric design, a first for stadia in Australia, designed by COX in collaboration with Arup and Fabritecture.
The redeveloped arena features upsized videoboards that are configurable from the side stands in Tennis mode and suspended over the court in Netball mode. New anti-glare LED sports lighting was installed for high definition recording alongside a new sound system. Thermal comfort for spectators is provided with large air movers above the stands and bump in air coolers for the field of play during shoulder season Netball games.
COX Director, John Ferendinos
This is such a wonderful achievement for what was an exhilarating project – thank you to the client – Tennis NSW, Office of Sport and Sydney Olympic Park Authority for the opportunity and belief. Thank you to our team at COX for the dedication and our collaborators at Arup, Fabritecture, AW Edwards, Aecom and RLB for the camaraderie. Looking forward to the next ATP CUP & Super Netball seasons in 2022!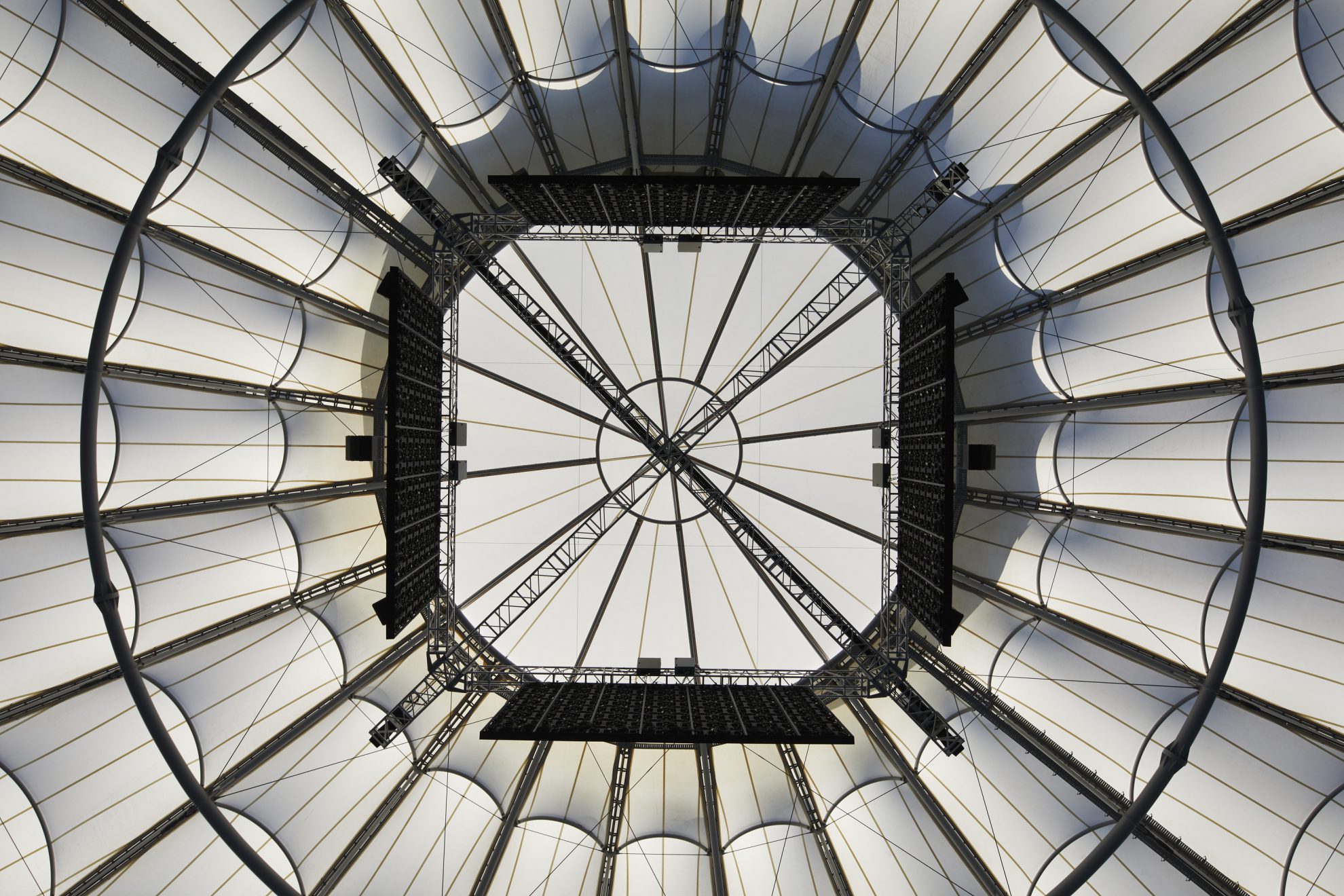 COX Director, John Ferendinos
Although delivered on a tight timeline of a year, this project held a certain energy about it that encouraged the client, our team, and our collaborators, to surpass all obstacles to deliver a phenomenal result in time for the inaugural ATP CUP event.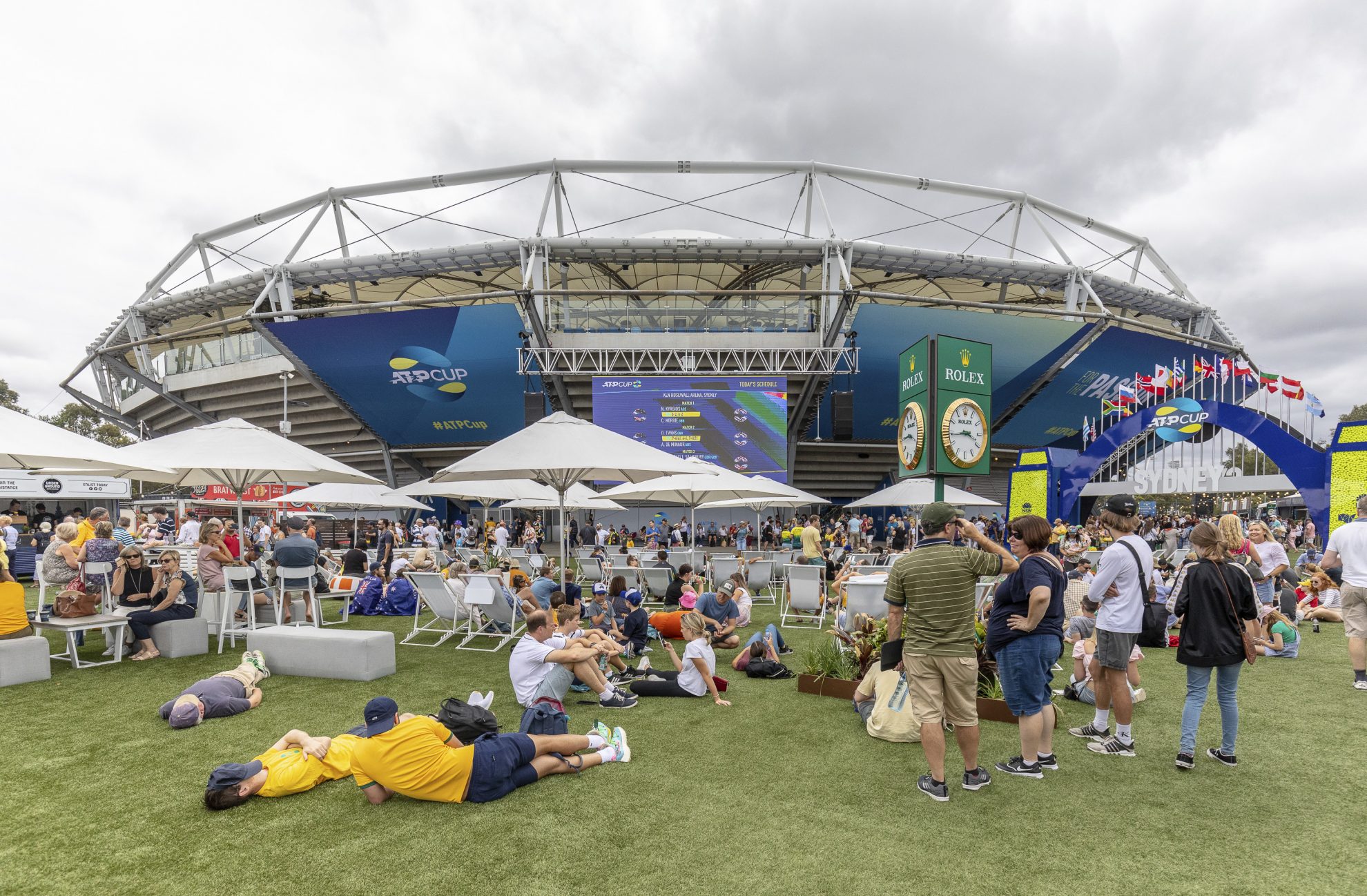 The venue will now compete against other winners for the titles of World Building of the Year, Future Project of the Year, Interior of the Year and Landscape of the Year. This will be announced December 3rd.