Ken Rosewall Arena | Signage & Wayfinding
Sydney
The Ken Rosewall Arena wayfinding project involved a complete revamp of the existing signage and wayfinding system.
In 2019, construction of the Arena's new tensile fabric roof began. During this time, the rest of the stadium underwent significant upgrades, including the installation of new seating, balustrades, back of house facilities, and wayfinding signage.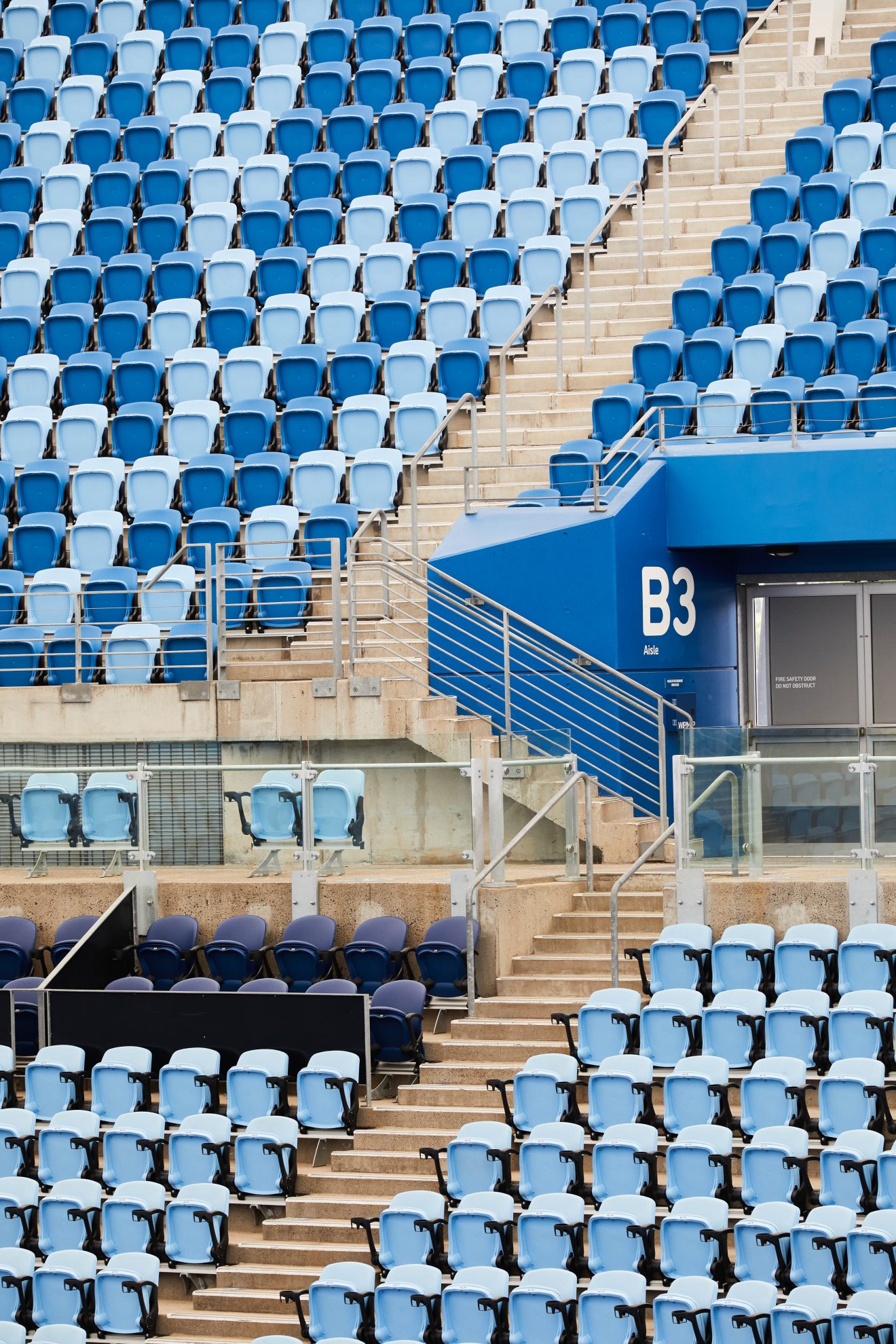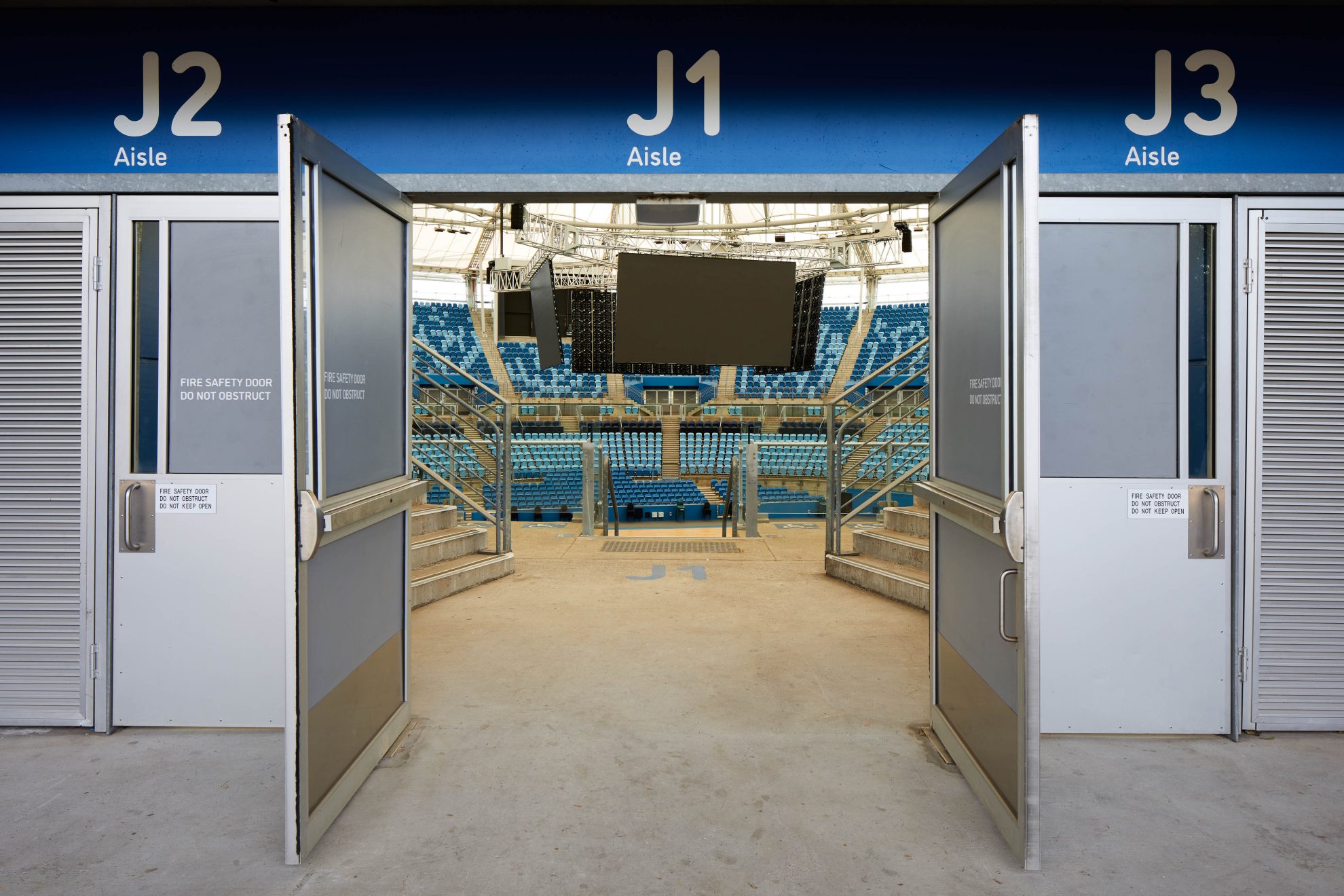 During this process, COX took the opportunity to improve the fundamental wayfinding system by revising the gate, bay, row and seat numbering strategy. The replacement of seating bays with aisles as a key component of the wayfinding journey dramatically simplified the user's experience of locating their seat.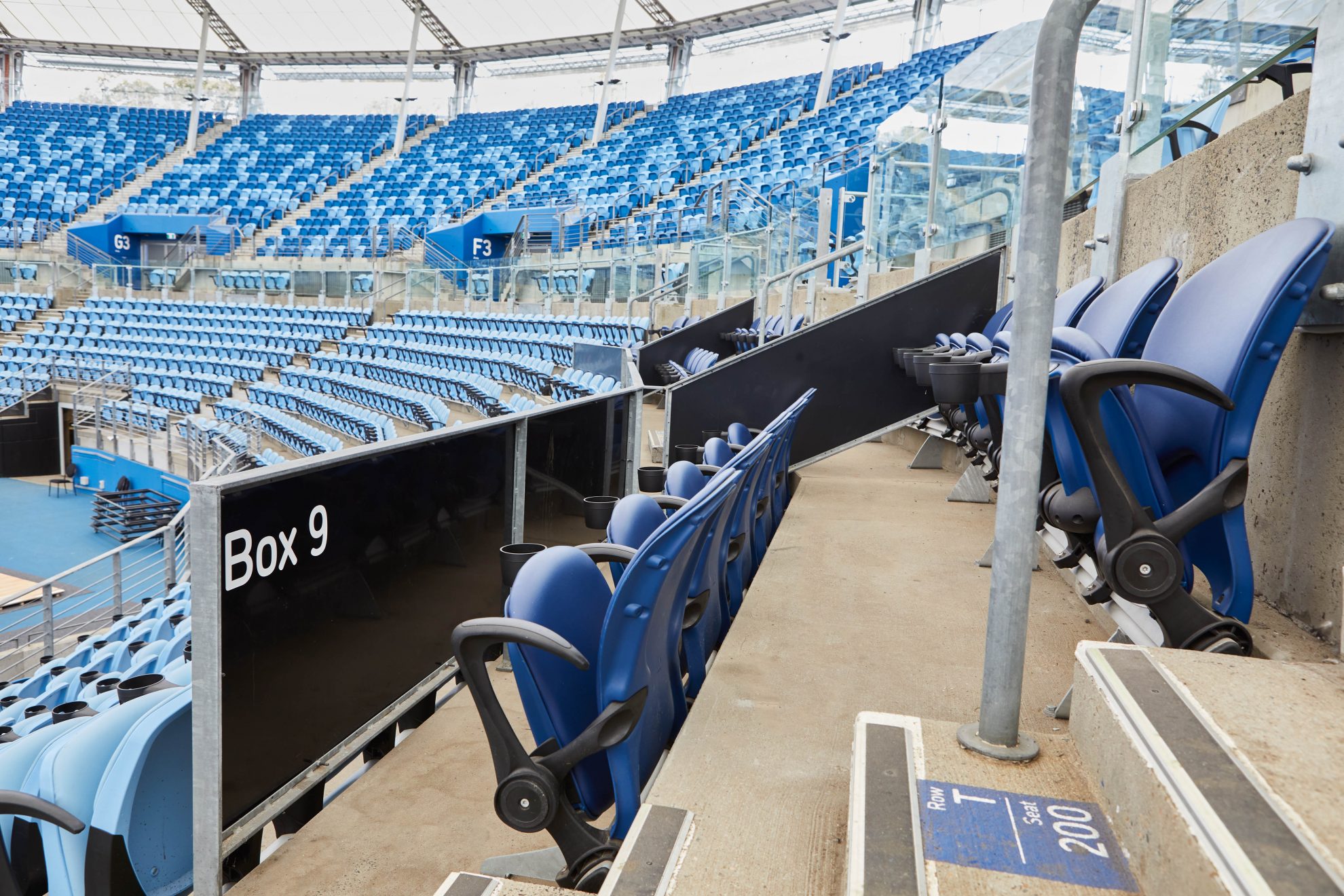 Critical to the wayfinding system's success is the strict provisioning of specific information at critical junctures in the users journey. This reduced the change of cognitive overload for unfamiliar users of the stadium, as is typical during large sporting events.
A newly designed visual language was also employed across the site to provide a consistent and simple aesthetic for users during their journey.