It's a WIN! 'The Green Spine' for Beulah International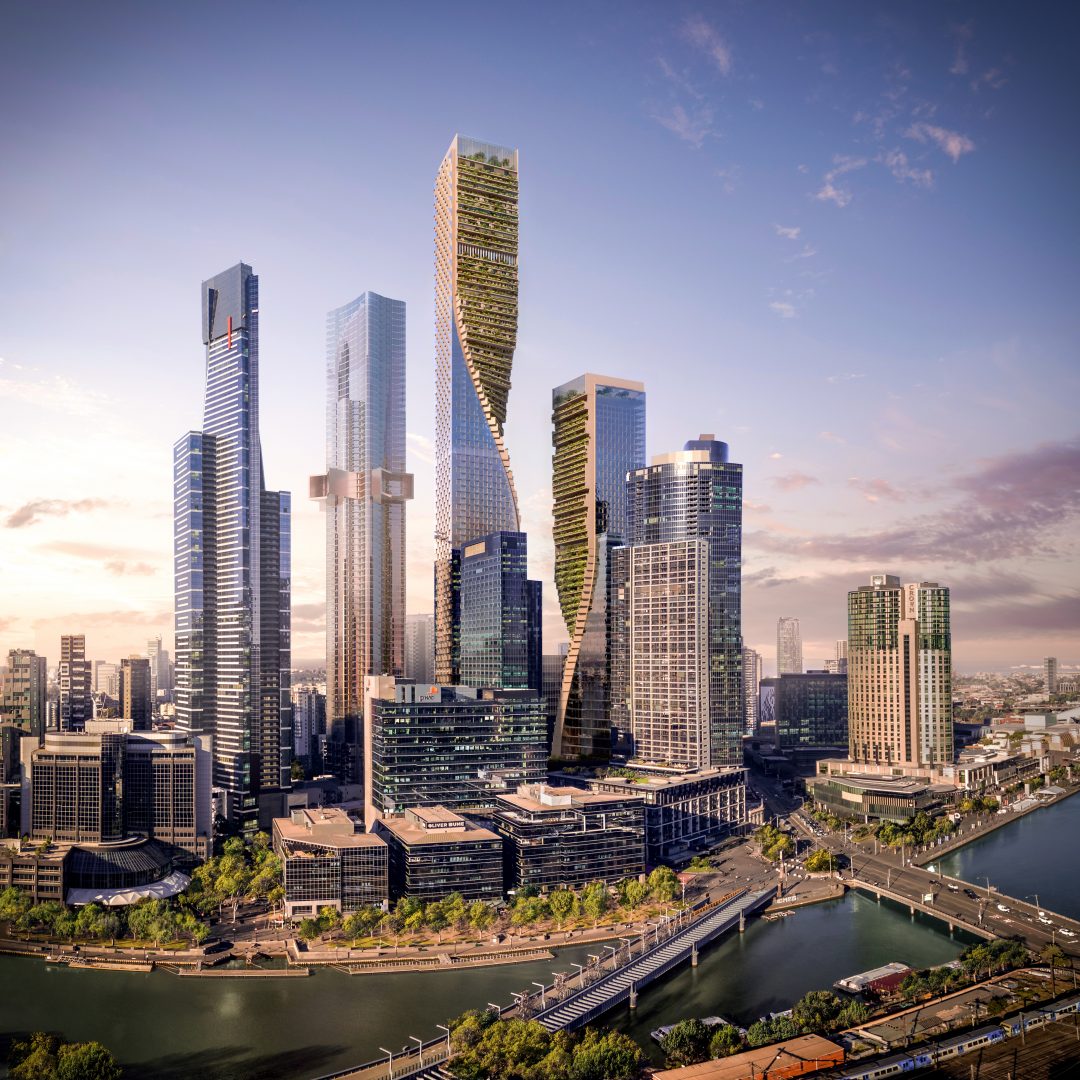 We are delighted to announce that 'Green Spine'  has been selected as the winning entry in the Southbank by Beulah competition.
Beulah today announced that the design proposal submitted by UNStudio and Cox Architecture has been selected as the winning design for their latest project, Southbank by Beulah in the heart of Melbourne.
Other shortlisted teams who submitted proposals included BIG, OMA, MVRDV, MAD and Coop Himmelb(l)au.
Beulah International Executive Director Adelene Teh said Green Spine showed work by a strong, multidisciplinary collaborative team that is a bold, yet thoroughly considered approach to creating a context driven landmark as an addition to Melbourne's skyline.
"At the macro scale, the two-tower silhouettes with twisting forms provide a new, site responsive and elegant visual beacon in the precinct.
"In its details, the scheme displays a strong intent for well-considered public and private amenity, and at street level, the proposal displays qualities that will truly transform the public realm by eroding the hard edges that is prevalent in Southbank," says Teh.
Pete Sullivan of Cox said: "It's the ultimate vindication of our collective approach, staying true to what makes Melbourne 'Melbourne', while embracing fresh perspectives and international best practice. The result is a testament to everyone involved, a team who gelled quickly and really gave their best to give Melbourne a superior and relevant outcome"
"We also congratulate our colleagues and our client for showcasing some truly exemplary design and design talent during this process…all shortlisted schemes carried significant intellectual capital and design excellence"
Phil Rowe added:
"For all of Melbourne's much-admired built environment, which at its best effortlessly blends both heritage and modernity, it is actually our public spaces and civic infrastructure that makes Melbourne 'Melbourne'. Our green spaces are key to this…they are our city's lungs, it's shade from the sun and our verdant green. As Melbourne grows to become Australia's biggest city these timeless features must be retained, nurtured and allowed to grow with the city…and that is the driving idea behind the Green Spine"
Client: Beulah International
COX, Melbourne: Philip Rowe, Ian Sutter, Eliza Suffren, Pete Sullivan, Tommy Miller, Michael Murdock, Alex Leiva, Noushin Atrvash, Will Cassel, Rebekah Collins.
UNStudio  Senior Team: Ben van Berkel, Caroline Bos with Jan Schellhoff,
Future City, London: Cultural Placemaking
Studio Drift, Amsterdam: Lead Artist
Atelier 10, Melbourne: Sustainability & Well-being
Grant Associates: Landscape Architects
GTA Consultants: Traffic & Accessibility
Arup, Melbourne: Engineering