Alexander & Albemarle
Canberra, Australian Capital Territory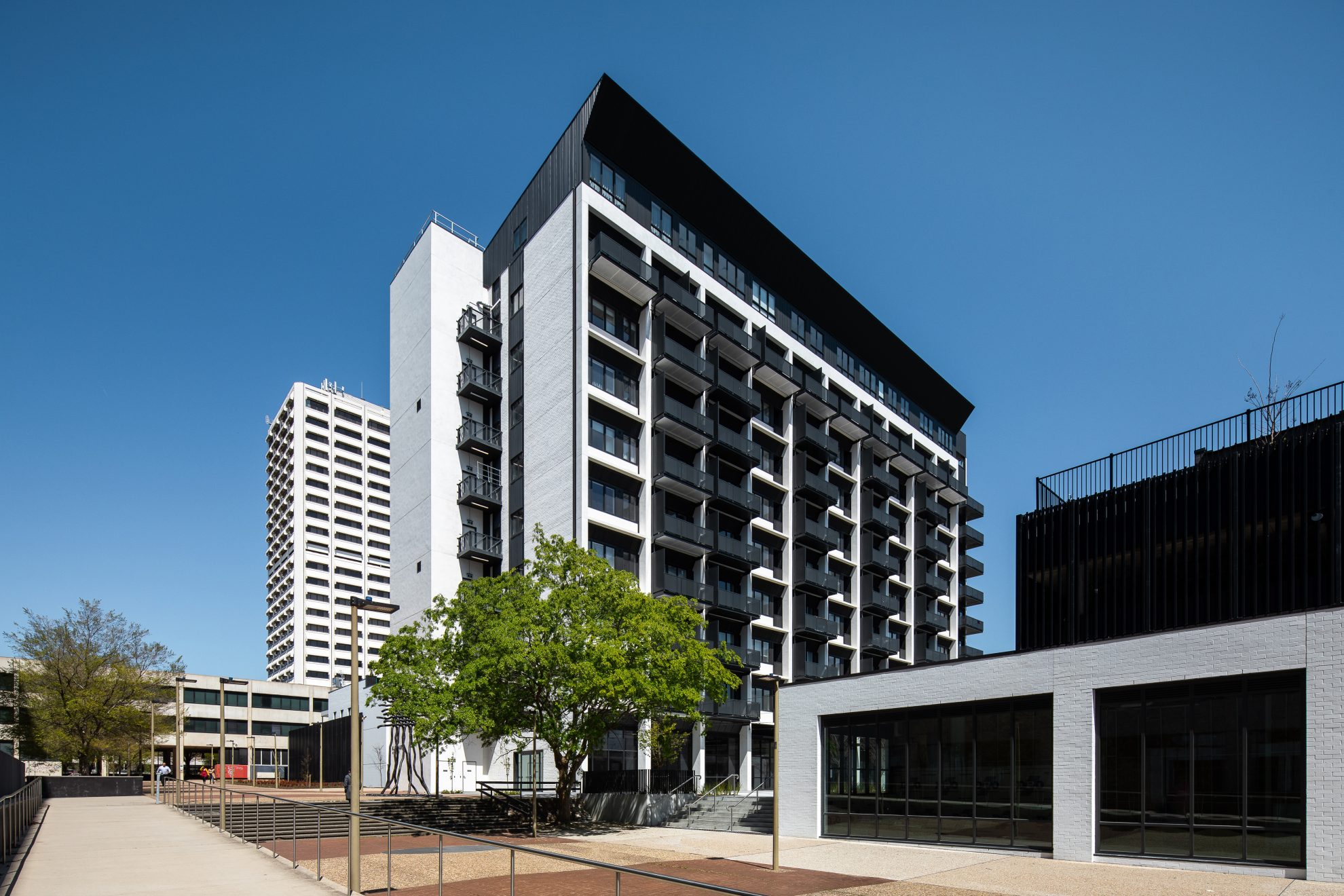 Alexander & Albemarle is an adaptive reuse project with a focus on sustainable alternatives to new builds. Instead of demolishing the existing structure, that would have a 24-storey height limit, the decision was made to preserve and adapt the pre-existing buildings.
The buildings were constructed as Commonwealth Government office accommodation in the 1960s. This project has transformed them into a mixed-use precinct that includes retail, commercial, childcare, residential, hospitality, and health and wellbeing. The adaptive reuse project ensures the unique heritage features are preserved and celebrated while providing contemporary functionality.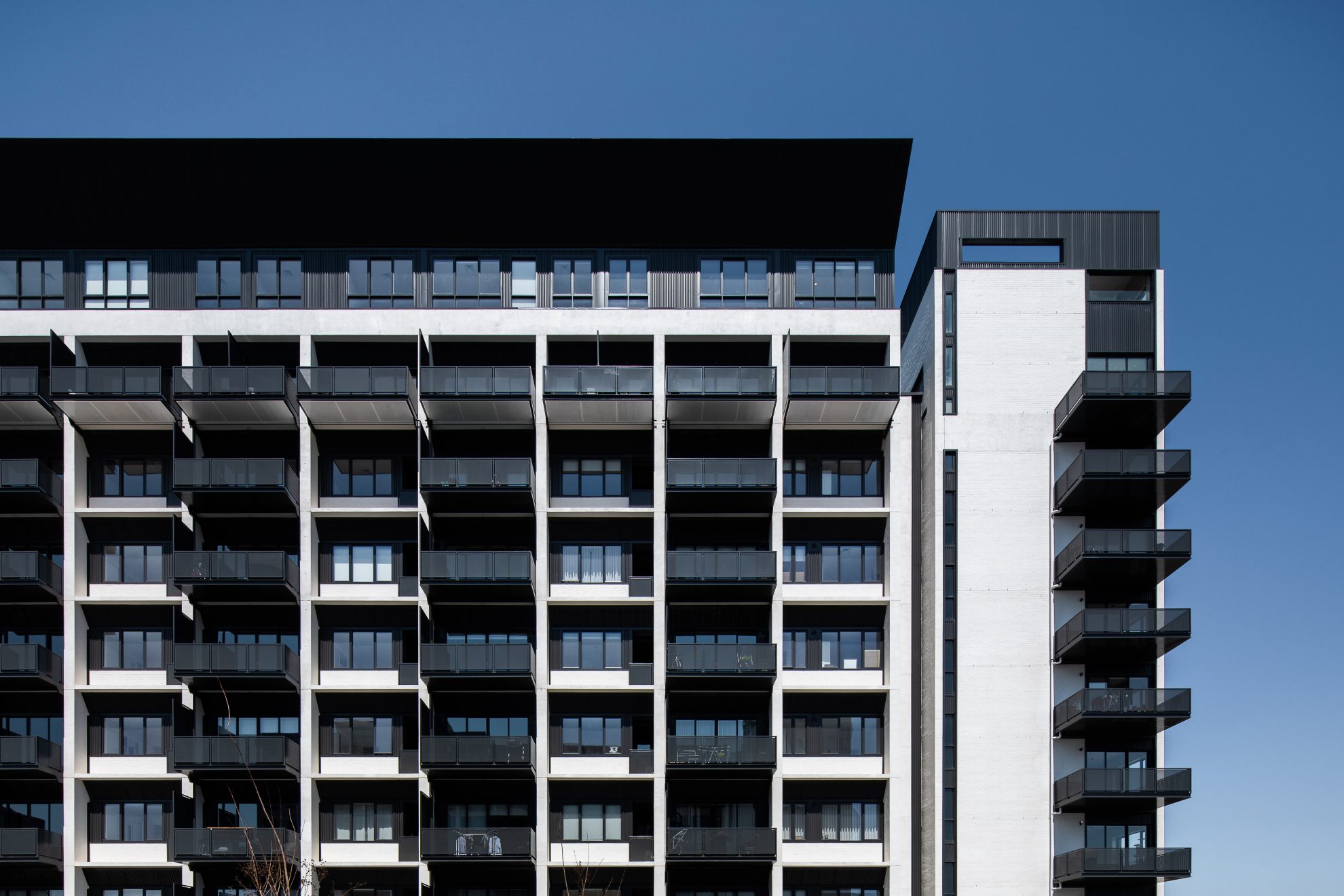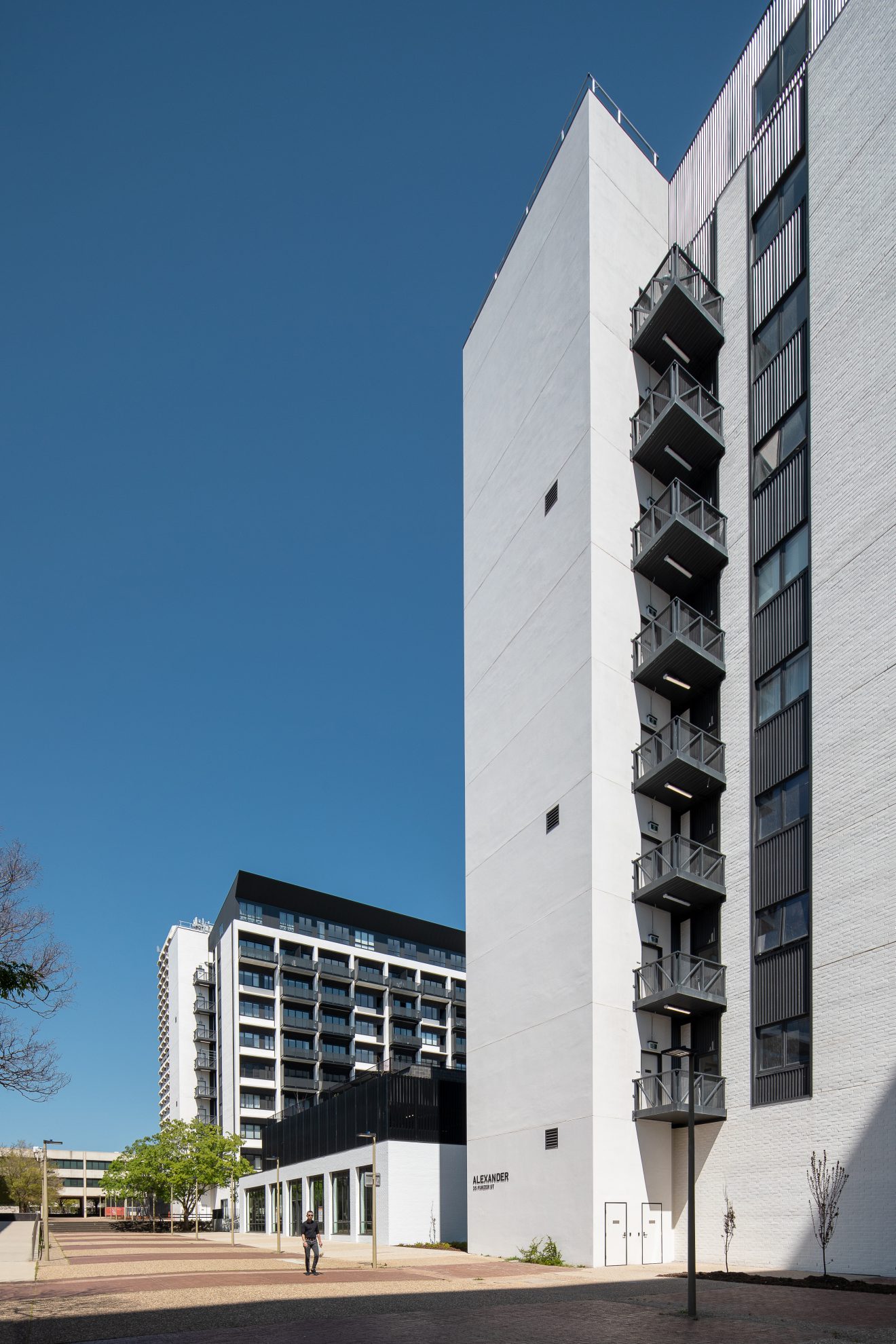 Alexander & Albemarle was developed as Woden and other surrounding suburbs came to fruition. They are some of the first buildings constructed in Woden and are a landmark of the area's architectural history. With the Woden Town Centre developed to provide greater amenity and opportunity in the area, the outcomes of this project have been positively received. Prior to the project's redevelopment, the buildings had sat vacant for more than 10 years – becoming derelict. Now, the precinct is an anchor point of rejuvenation in the Woden community, and an exemplar of the importance in preserving heritage buildings.
The project embraces a variety of apartment typologies that have been designed to fit within the existing building grid and make use of redundant spaces, such as former lift cores. Due to their original commercial purpose, the apartments are afforded higher than usual ceilings, and robust footprints. The original structures were pragmatically designed with easily interpreted entries and exists, and a simplistic exterior. The adaptive reuse includes a rich program of new amenities and services that utilise the existing envelope.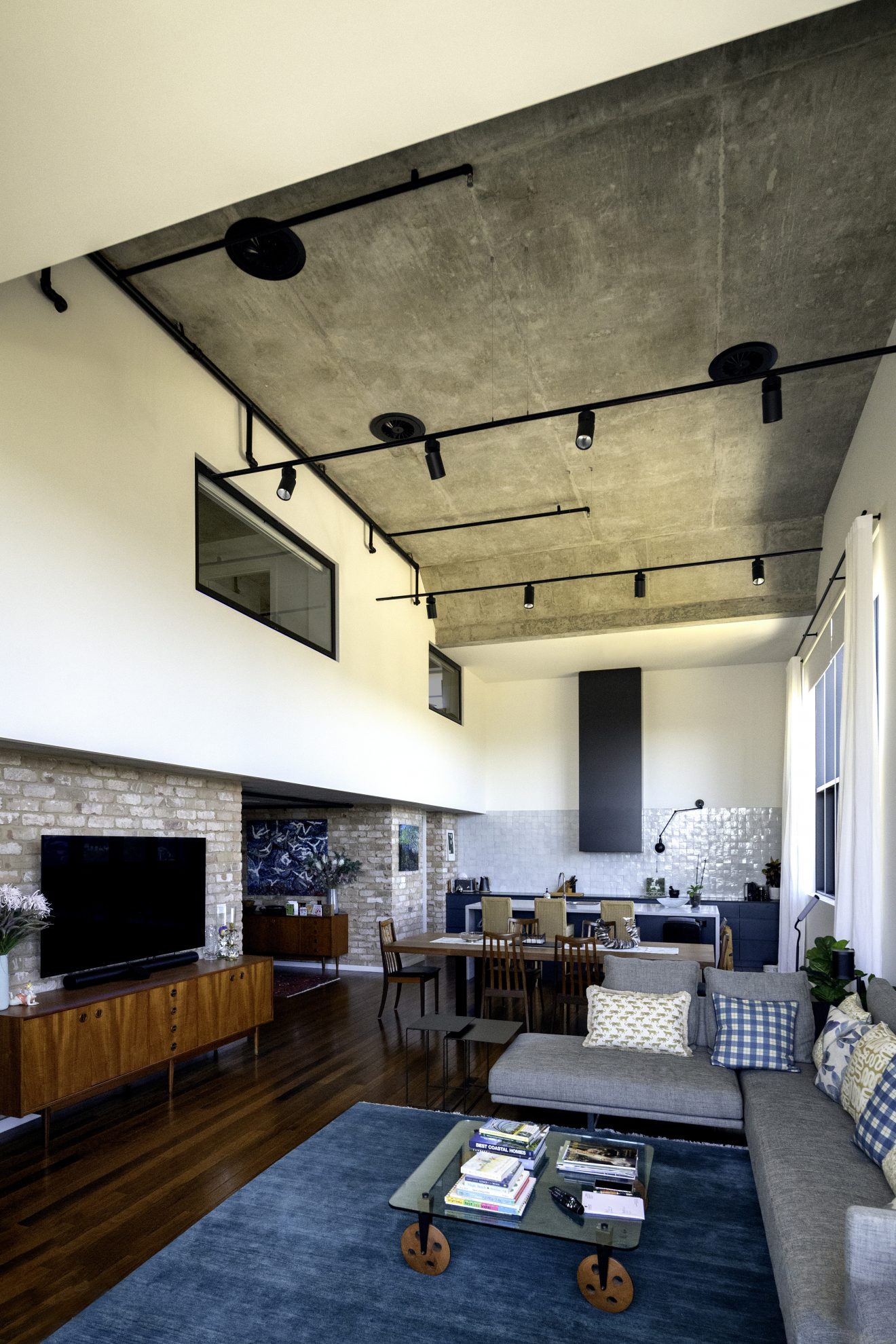 The integration of engineering, architectural design, interior design, visual artists, and landscaping has resulted in a cohesive new precinct that brings the best attributes of the buildings together with a vision for a more contemporary, bustling community hub. Updating the sustainable design and planning elements of this heritage site has ensured it meets contemporary standards for low impacts on the natural environment. To mitigate the heat island effect of the precinct, the rooves of the buildings have been landscaped to include extensive planting and vegetation, and deep root planting has been added to the laneways. Additionally, rainwater storage and reuse for maintaining landscaped areas has been implemented.
Below: original photos of the Alexander & Albemarle building in 1960