Project Contact
Nugroho Utomo
Alyssa Valenton
James Sekoranja
Joel Smith
Jovan Van Kampen
Nick Weight
Solene Gaborit
Wilfrido Ramon Dizon
Charles Kemp
Michael Tolhurst
Snow Concert Hall and Music Centre at the Canberra Grammar School
Canberra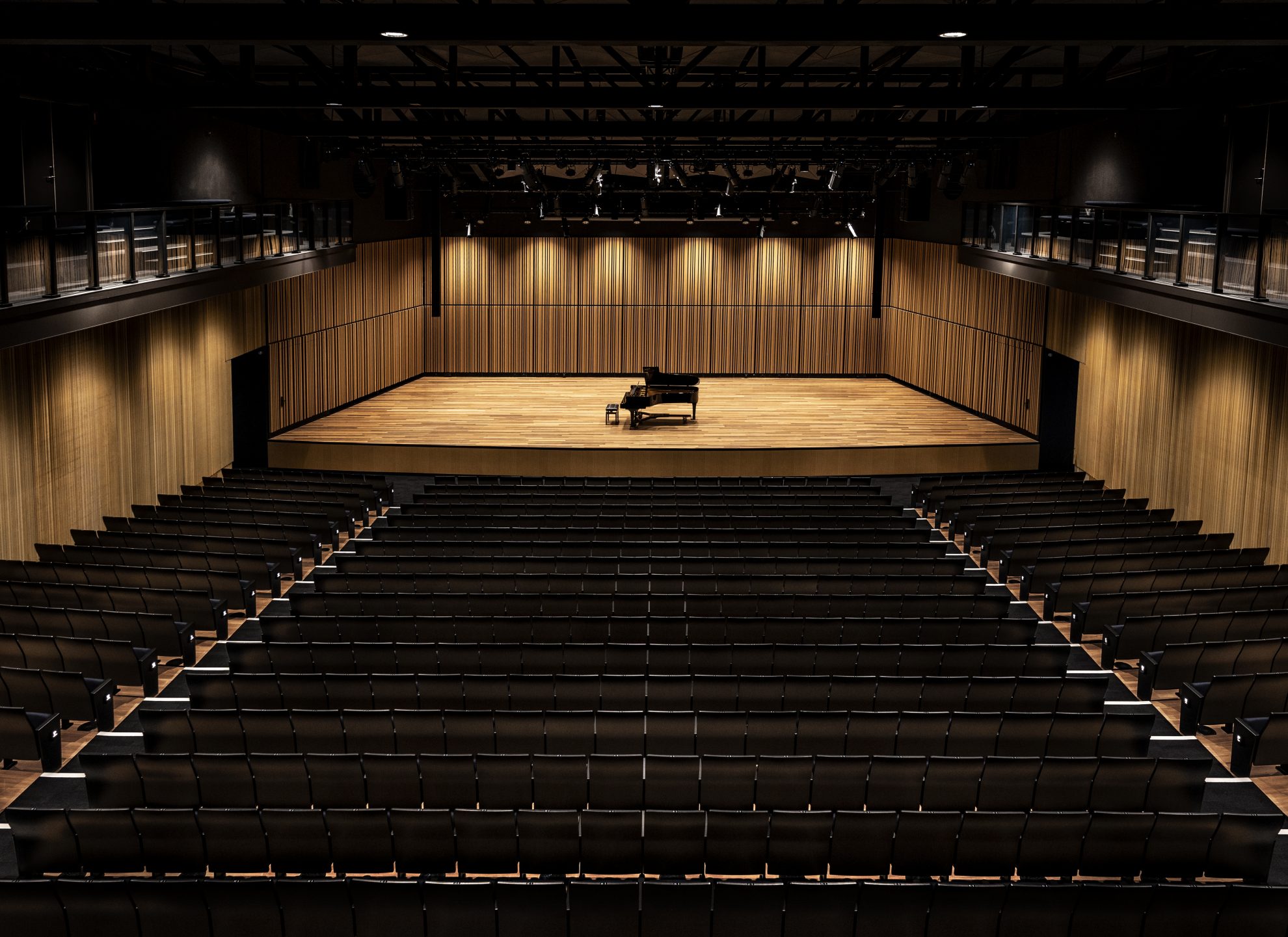 COX's proposal for the Snow Concert Hall and Music Centre at the Canberra Grammar School was selected through a design competition for its originality, innovation, and integration within its existing context. Our design proposed the Snow Concert Hall (the largest space in the building) go underground, suggesting additional uses that went beyond the requirements of the brief. The new library now sits atop a ceremonial 'front door' for the campus, overlooking the historic Dining Hall, the Quadrangle to the South, and Main Oval to the North.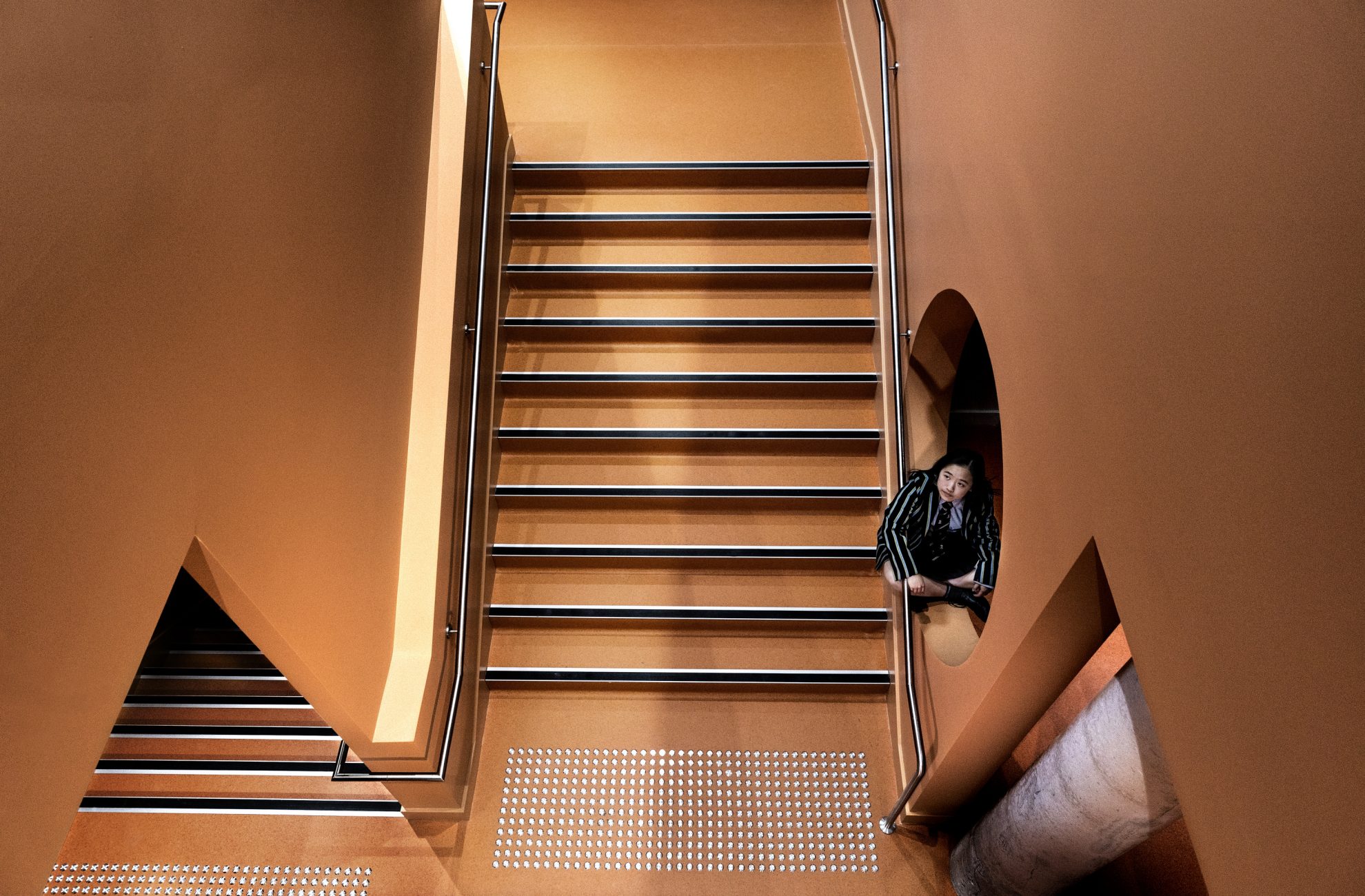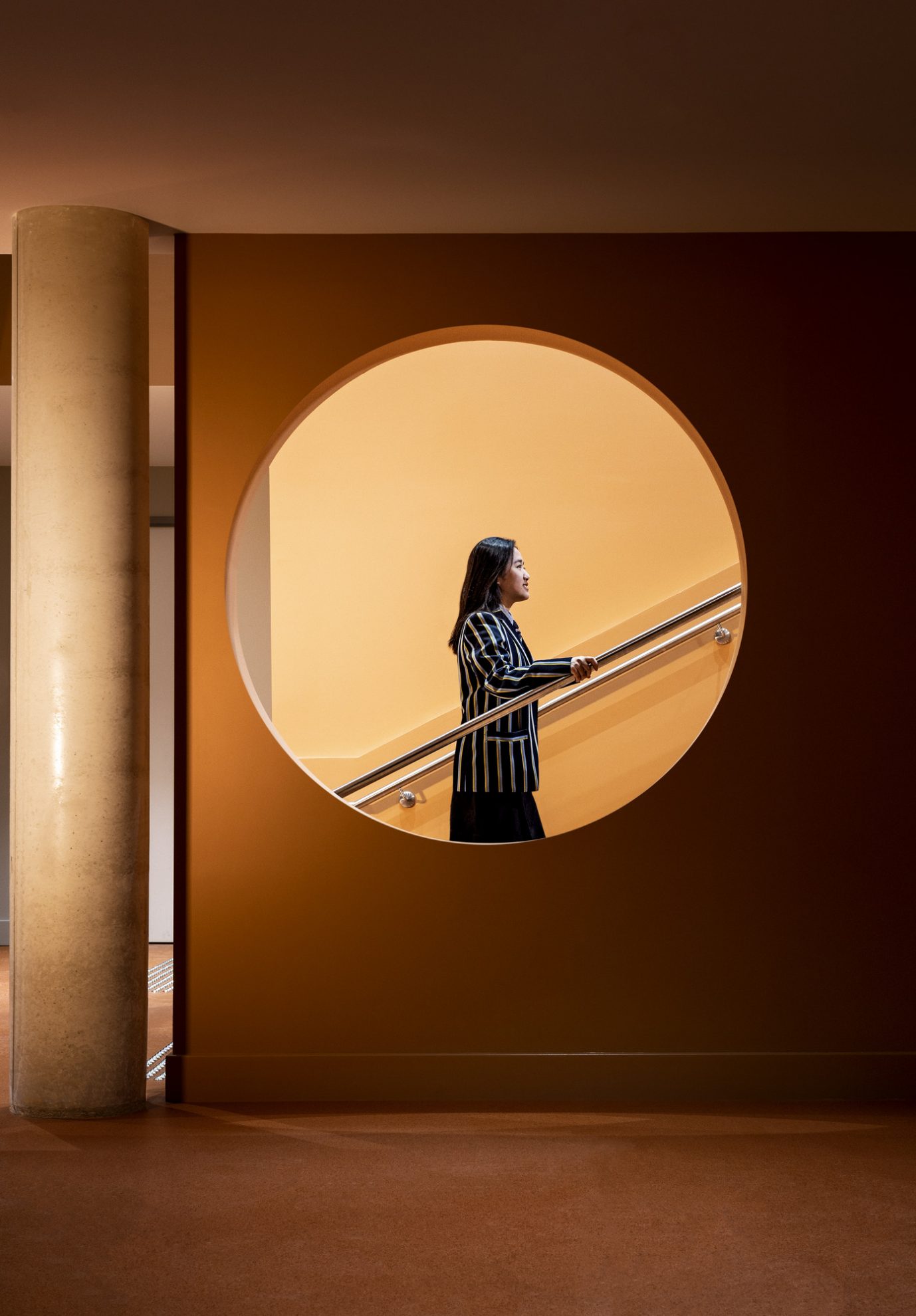 The Snow Concert Hall and Music Centre includes a modern library, formal entry way, and new assembly and concert hall. The facility stands proud as an outstanding learning and meeting space, with the 1400 seat acoustically tuned concert hall creating a space for both students and the wider Canberra community to enjoy. Practice rooms and music-oriented teaching spaces celebrate the architectural heritage of the CGS campus, also acting as a space for the entire school's cohort to gather.
COX Director, Nugroho Utomo
We wanted to enhance the heritage context as opposed to designing from a tabula rasa.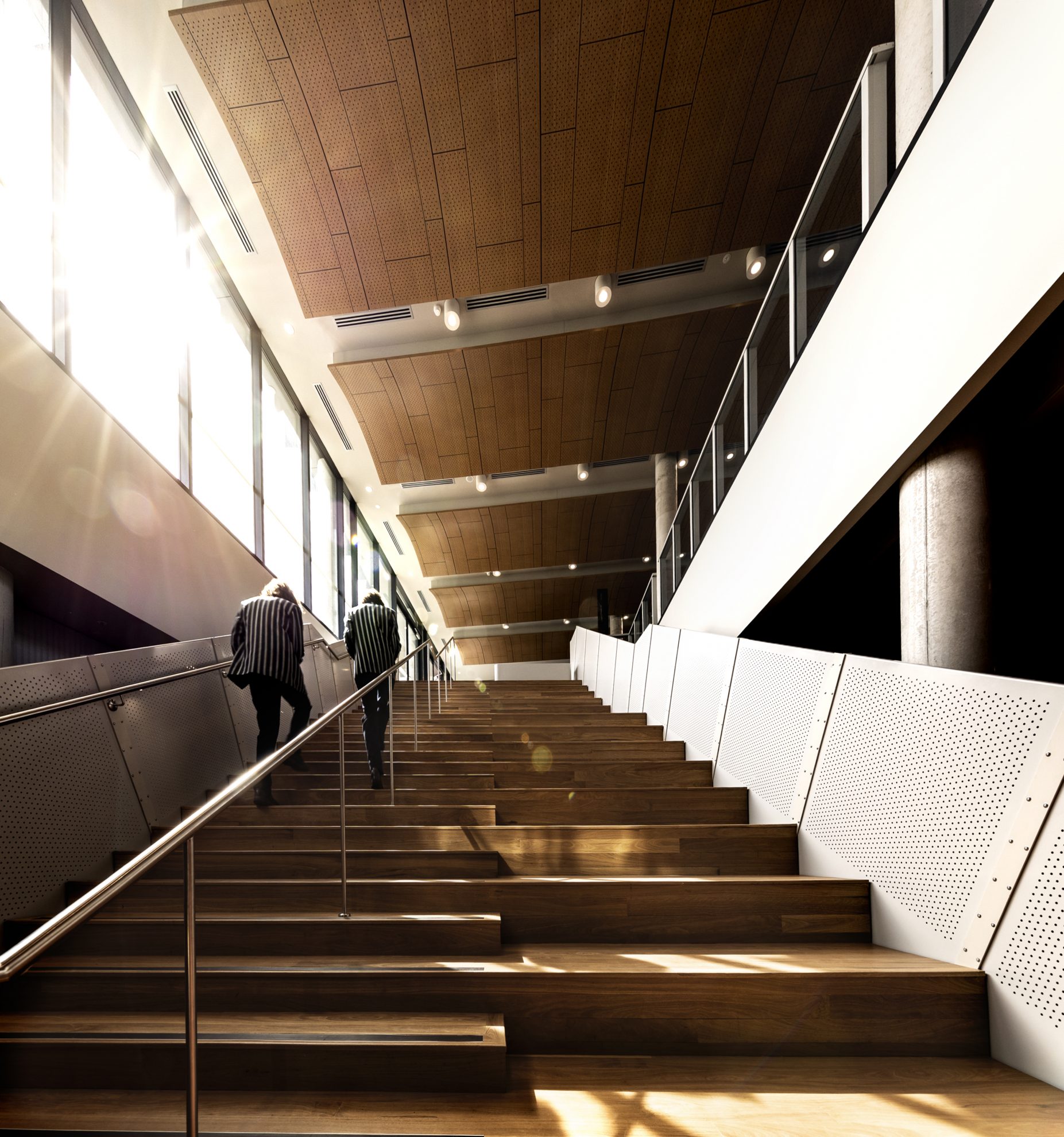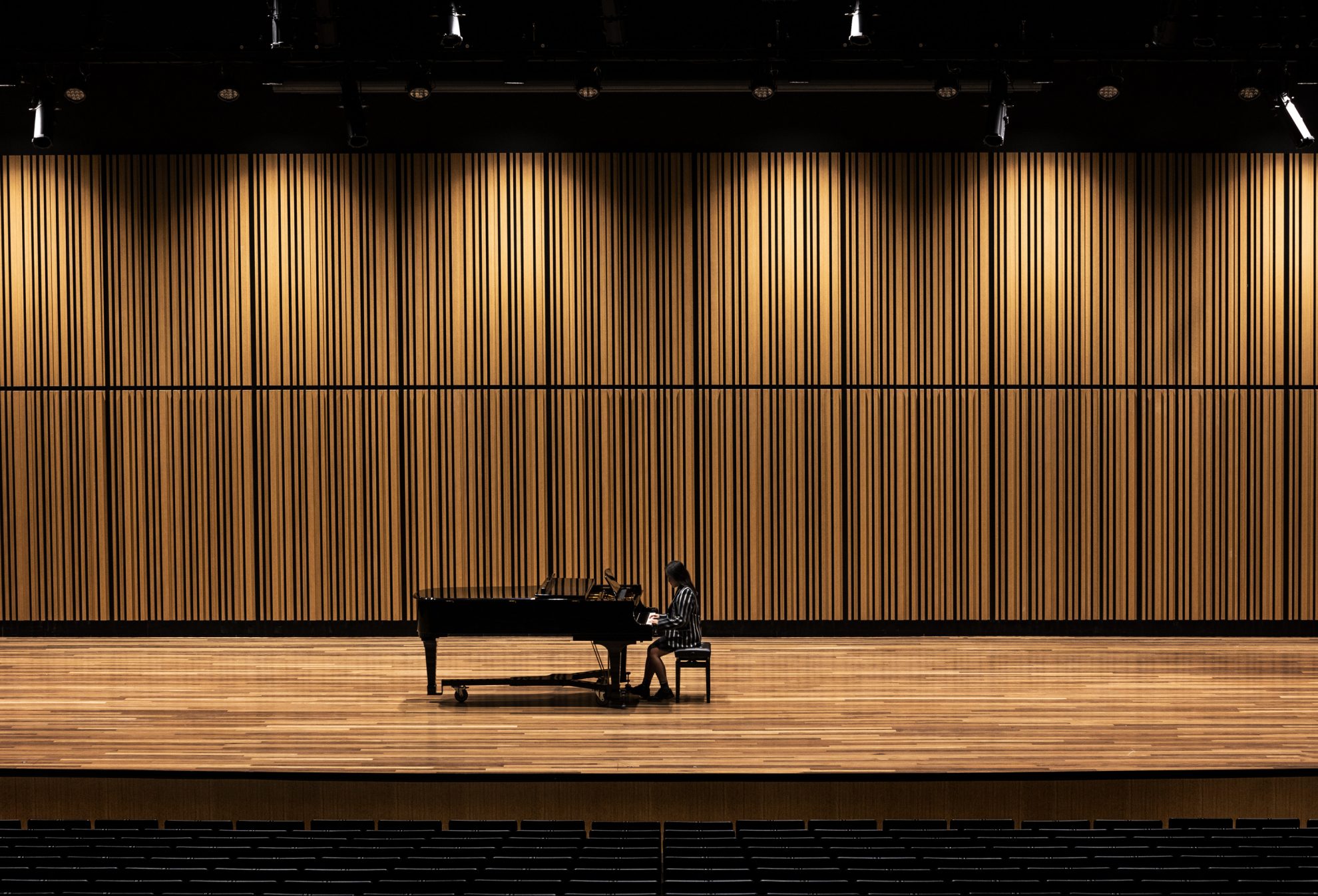 I am no musician but I have come to appreciate that music is a very important part of education.  It is as valuable as history, or maths, or any other subject, and it adds breadth to your life… my vision is to set the way forward for the rest of Australia to invest in the arts, and to show what excellence in education can be.
Some of the key objectives that shaped our design were:
Inspire the community's imagination
Respect the heritage context
Make powerful use of both the northern and southern views
Present a modern, distinctive, and innovative design
We incorporated contemporary best-practice principles for equivalent facilities in education settings, demonstrating how these facilities can adapt and change with technology and infrastructure over time.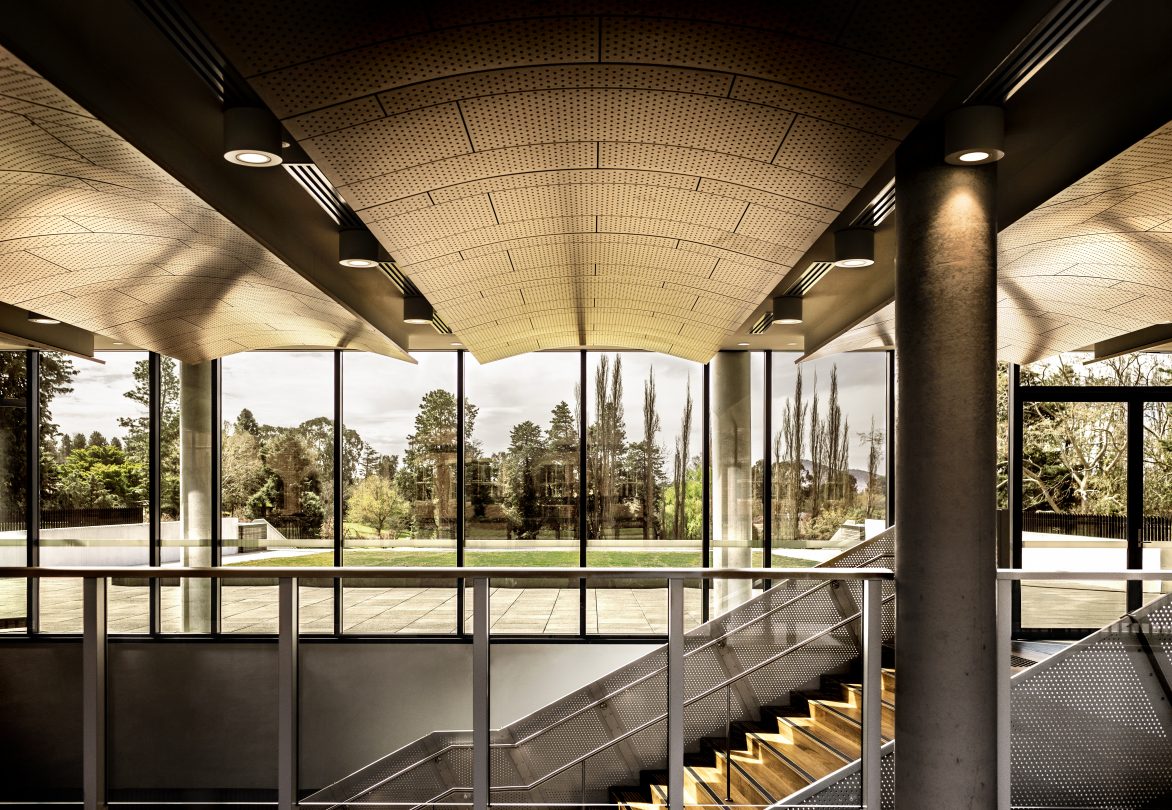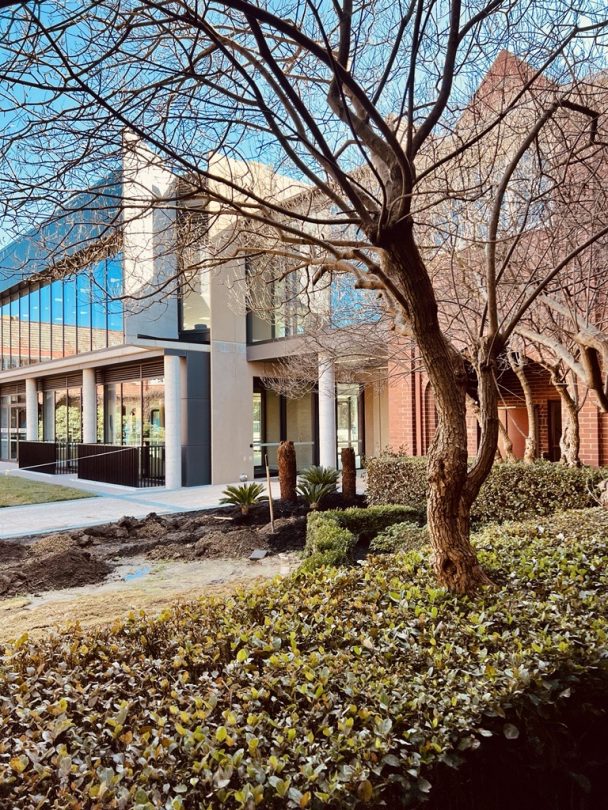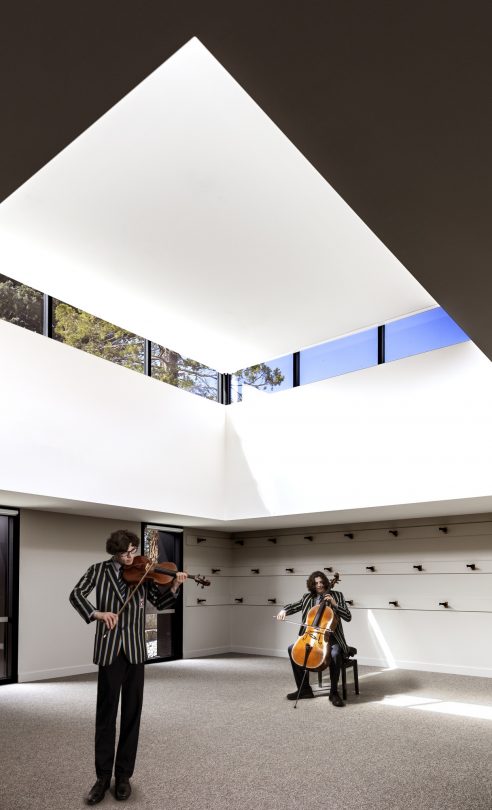 The building is largely underground, making visibility and usability of the roof and fifth elevation critical. The design delivered both trafficable and non-trafficable areas that are technically roofs, finished in either planting and growing media, or paving. This also improved the thermal performance of the building, without the additional risks associated with leakage and maintenance due to consciously integrating structural joins, set downs, and an innovative cement and aggregate mix that minimises structural movement, expansion, carbon emissions and waste.
The subterranean siting of the building also integrates geothermal energy into the design, which we believe to be one of the first of its kind and scale in Canberra – delivering a sustainable, world-class music facility.