Project Contact
Richard Coulson
Amy Boughen
Belinda Freeman
Brett Duke
Brett Miles
Carl Butel
Carys Blake
Daniel Nunan
David Kirwan
Ervin Fontana
Esther McKinnon
Jack Dodgson
Jaclyn Sun
Jane Hill
Jayson Blight
Kara West
Kim Richards
Konrad Panitz
Louise Montgomery
Matthew Napper
Michael Rayner
Oliver Shearer
Perry Gustafson
Robyn Butler
Samuel Brick
Sonia Palmer
Tim Atkinson
Travers Murr
Cairns Performing Arts Centre
Cairns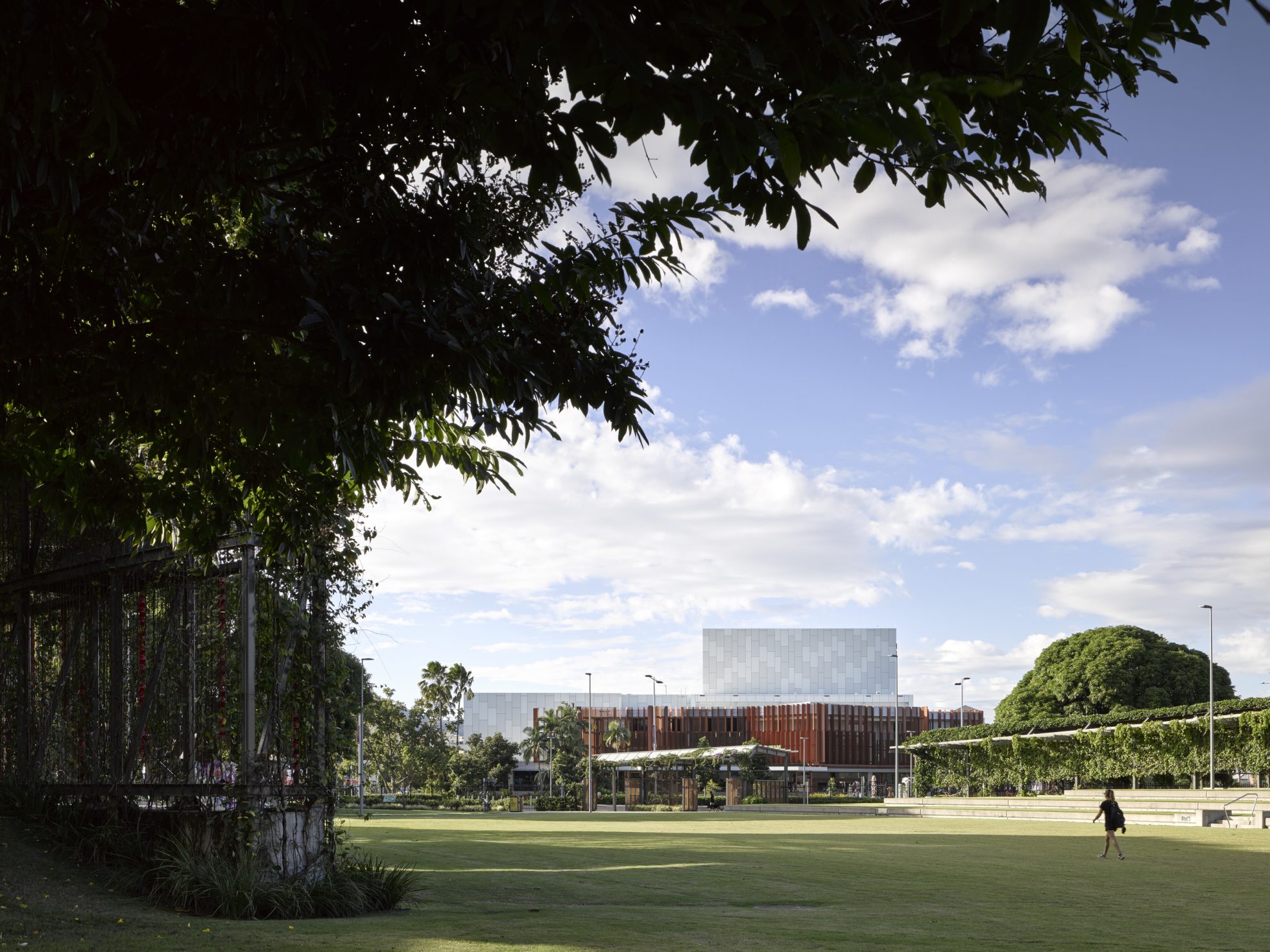 The Cairns Performing Arts Centre and associated Parklands is the key new Civic offering for the culturally rich city of Cairns in North Queensland. The design responds to the city's dramatic Tropical setting.
The building is part of a Cultural Precinct with Munro Martin Parklands which combined delivers a main Proscenium Arch theatre of 950 seats, a 400 seat Flexible Studio and an external Performance Amphitheatre with capacity for 3,000.
The project reflects a commitment to both residents and the broader region with links to the Torres Strait and the Islands of the Pacific Rim.
Integrated indigenous Art was commissioned from distant Erub Island in the Torres Strait with the unique recycling of found nylon fishing nets.
Performance is integral to indigenous cultures in North Queensland and CPAC provides a support network for emerging talent, vocations in drama and for touring performances.
The building is a form 'in the round' with sculptural massing that accommodates a tall flytower within a cohesive form.
The tropical response is distilled in the foyer's solar screen that faces north west to the adjacent Parklands. Landscape colours and the traditions of weaving contribute to the complexity of a screen that changes expression through night and day providing diffuse light to the foyer.
The arrangement of the bar to work both internally and externally responds to both setting and a relaxed Cairns lifestyle.
Interiors further explore a rainforest sensibility with a dramatic timber battened space that achieves acoustic tasks and contributes to the drama of performance.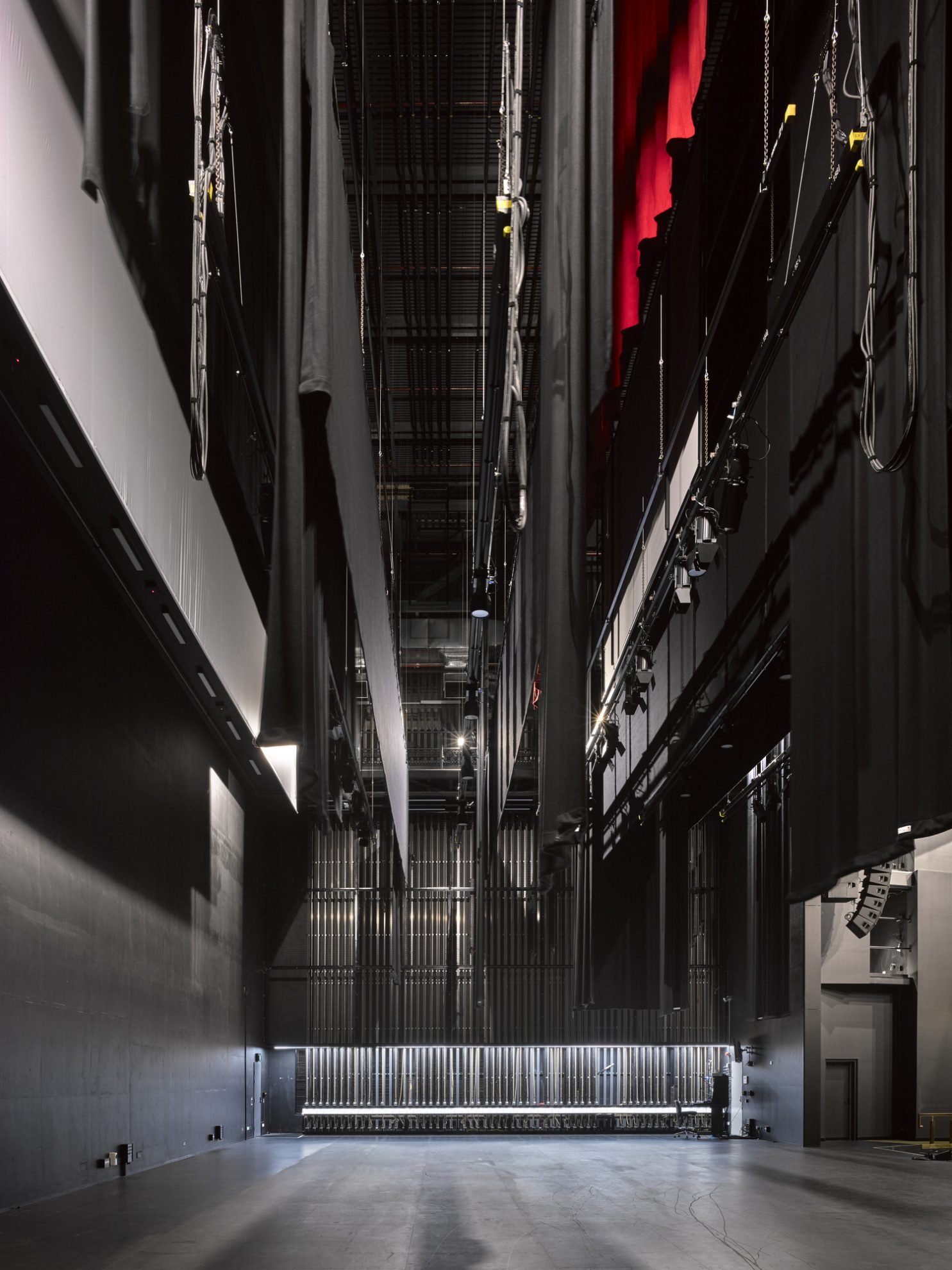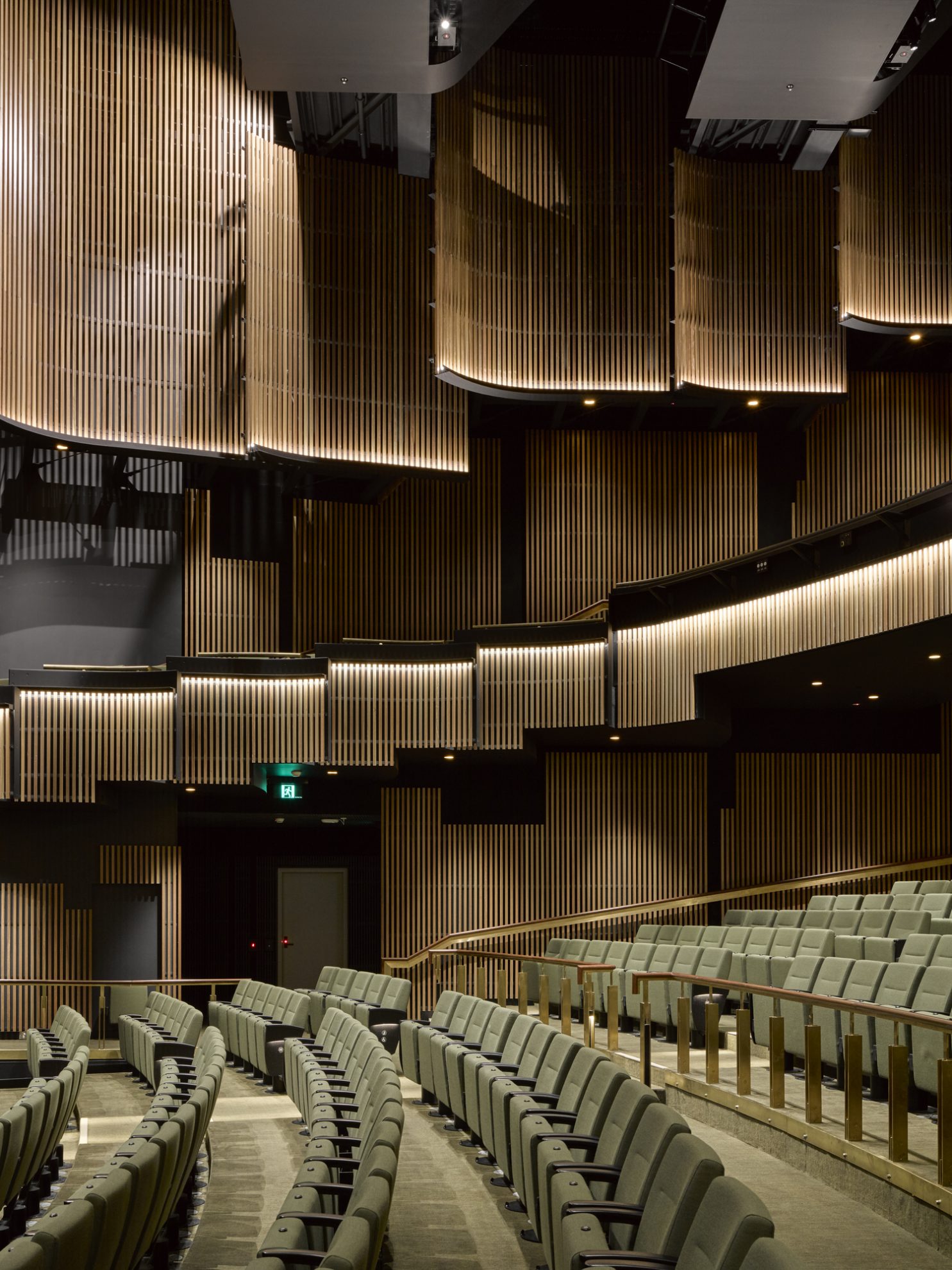 Bob Manning, Cairns Mayor
CPAC has significantly expanded the city's capacity to host a wide range of performances and will offer a better venue for local artists. This building is a milestone in achieving our vision for Cairns to be recognised as the arts and cultural capital of Northern Australia. This strategy will change the soul and the character of our city and is a key step in advancing the evolution and progress of our city.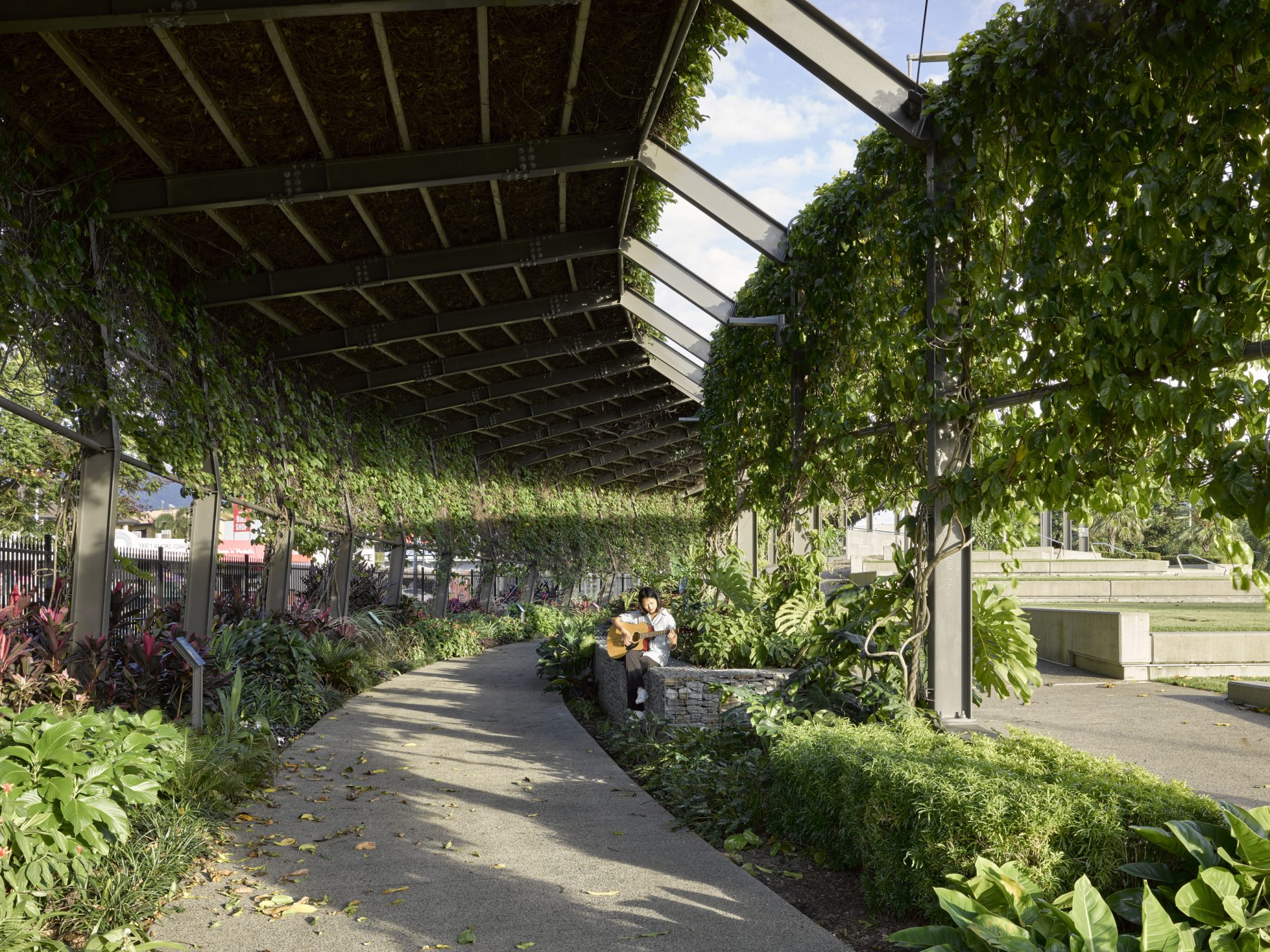 Richard Coulson, Director
The process was underpinned by the following principles: the building must be inclusive and welcoming to Cairns' diverse and vibrant community; it must be flexible, allowing a range of community and professional uses; it must be technologically appropriate to ensure that it attracts the best acts; and it must be economically sound, creating new facilities that would increase revenue and thereby help to offset capital costs.