Project Contact
Andrew Tucker
Amy Banfield
Daniel Farrar
Margherita Portelli
PLC Performing Arts Centre
Burwood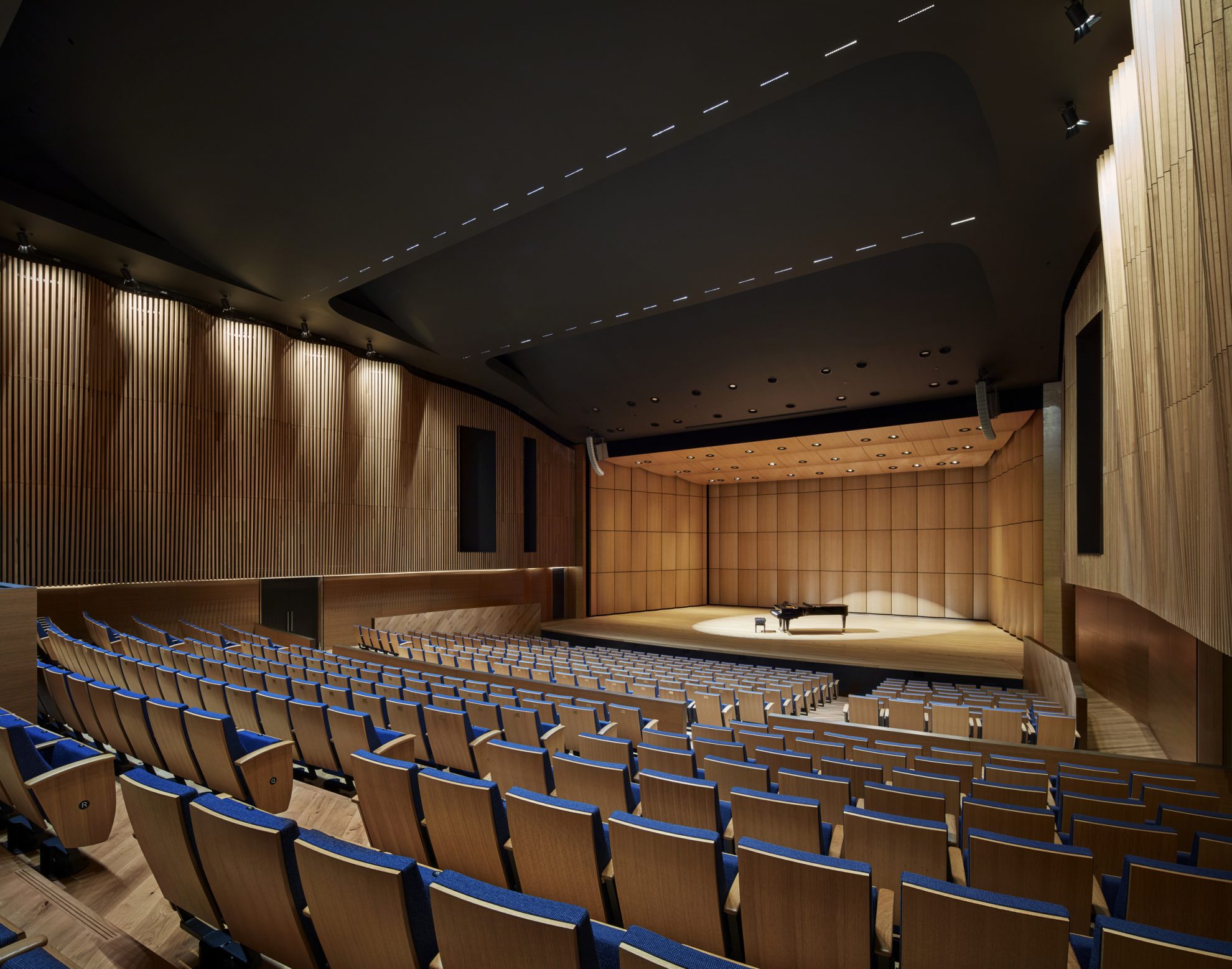 The Presbyterian Ladies College's Performing Arts Centre is a living program for the performance of music and drama; with the 550-seat Music Recital Auditorium at the heart of the building.
The Auditorium is used for a variety of musical and dramatic performances and school community functions and features undulating timber-clad walls that are both visually striking and acoustically functional.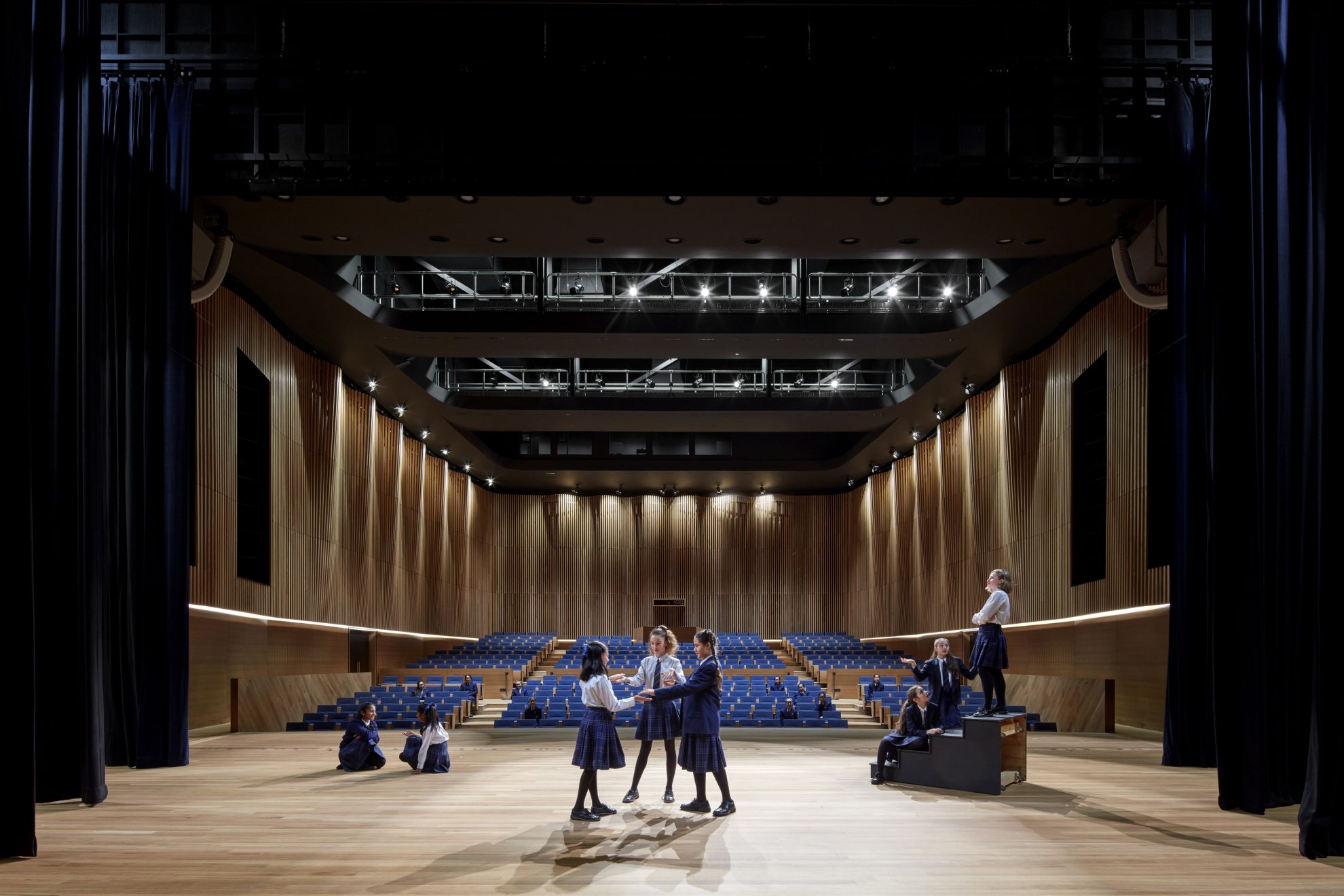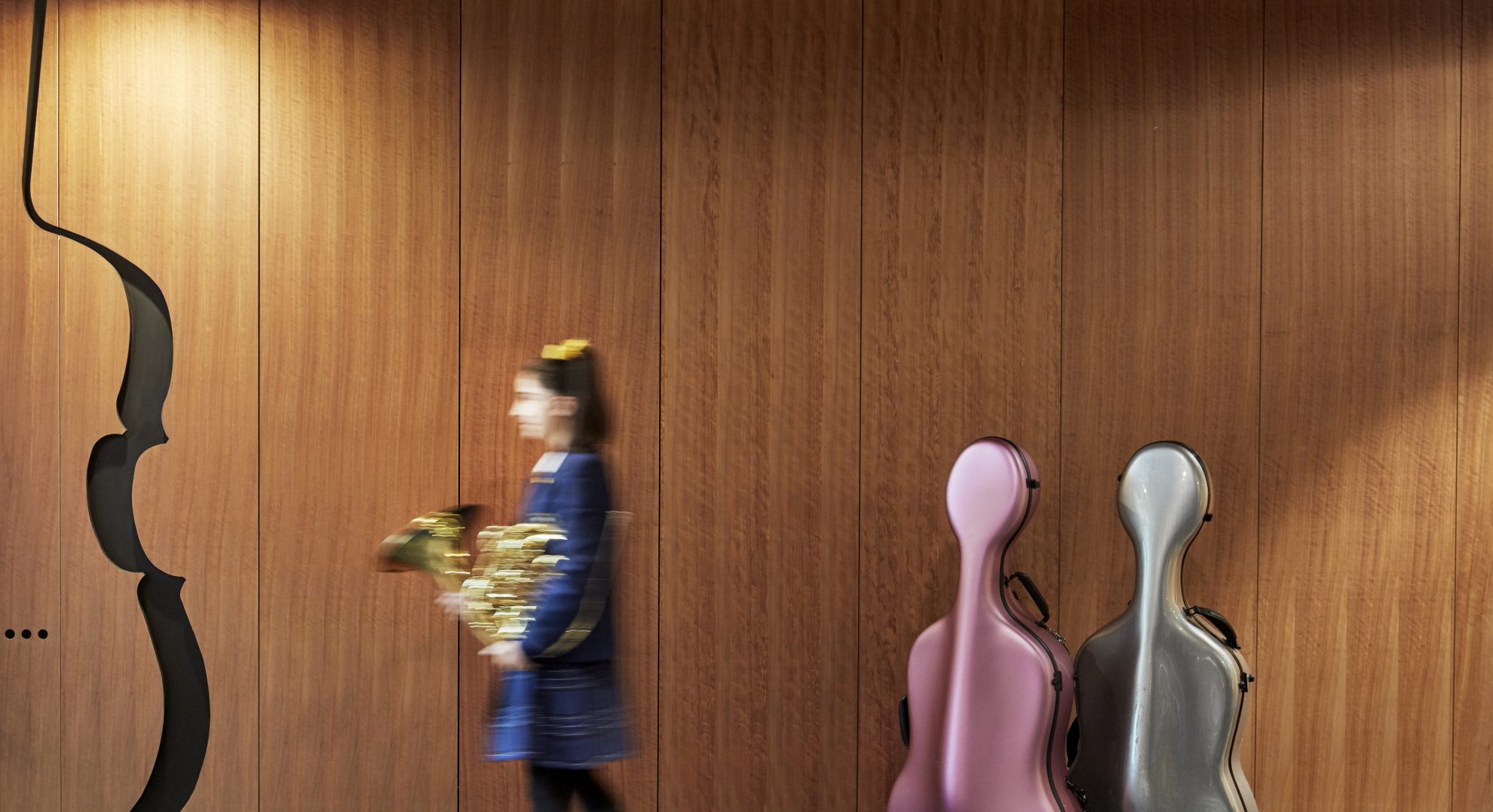 ]Conceived as a place to perform, rehearse, discuss, teach and learn, the centre is a vital element of the cultural life and identity of PLC.
Specialist music rehearsal spaces with 8-metre-high ceilings together with smaller studio spaces and classrooms will inspire state of the art teaching and purpose-built learning environments for a new generation of musicians and actors at PLC.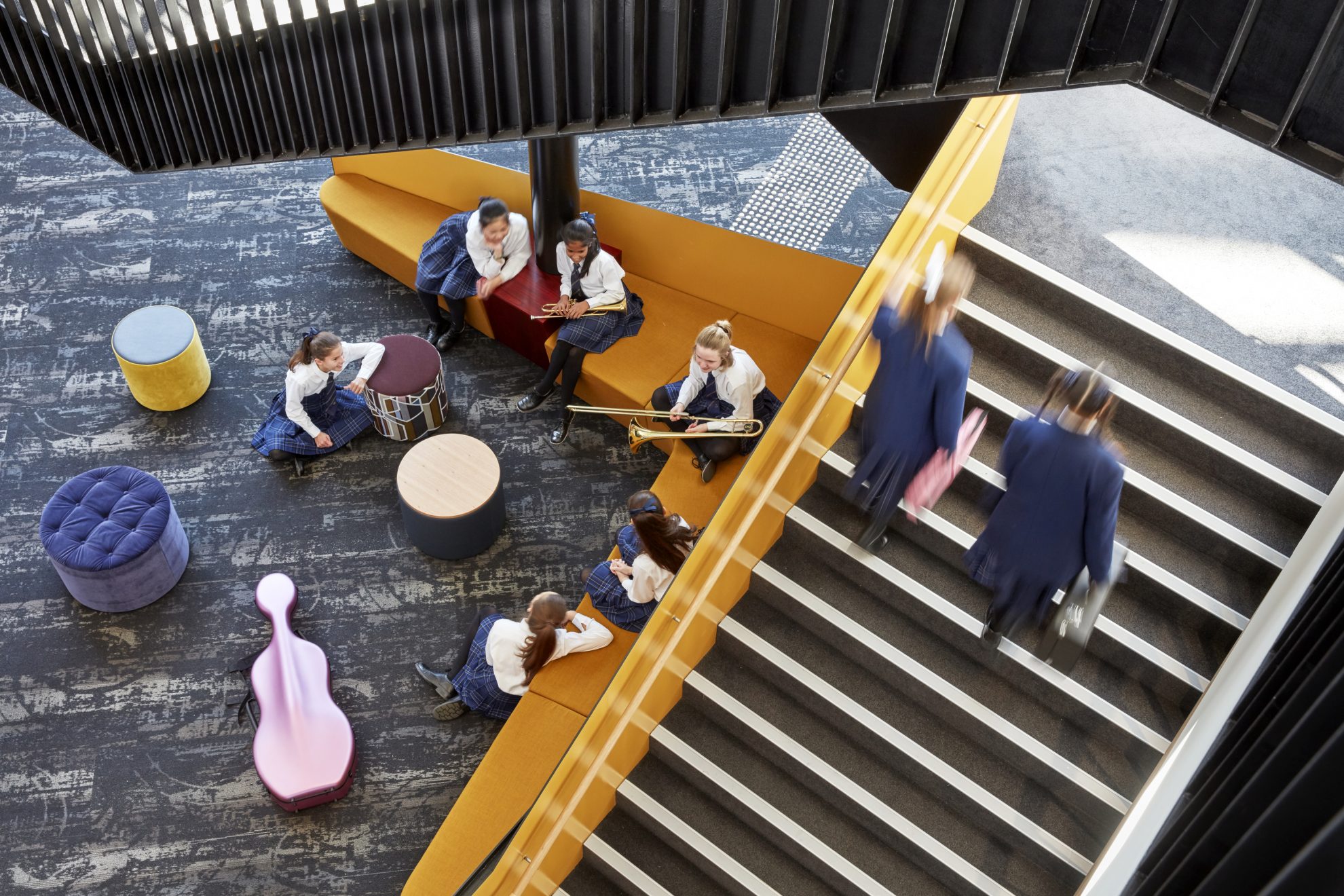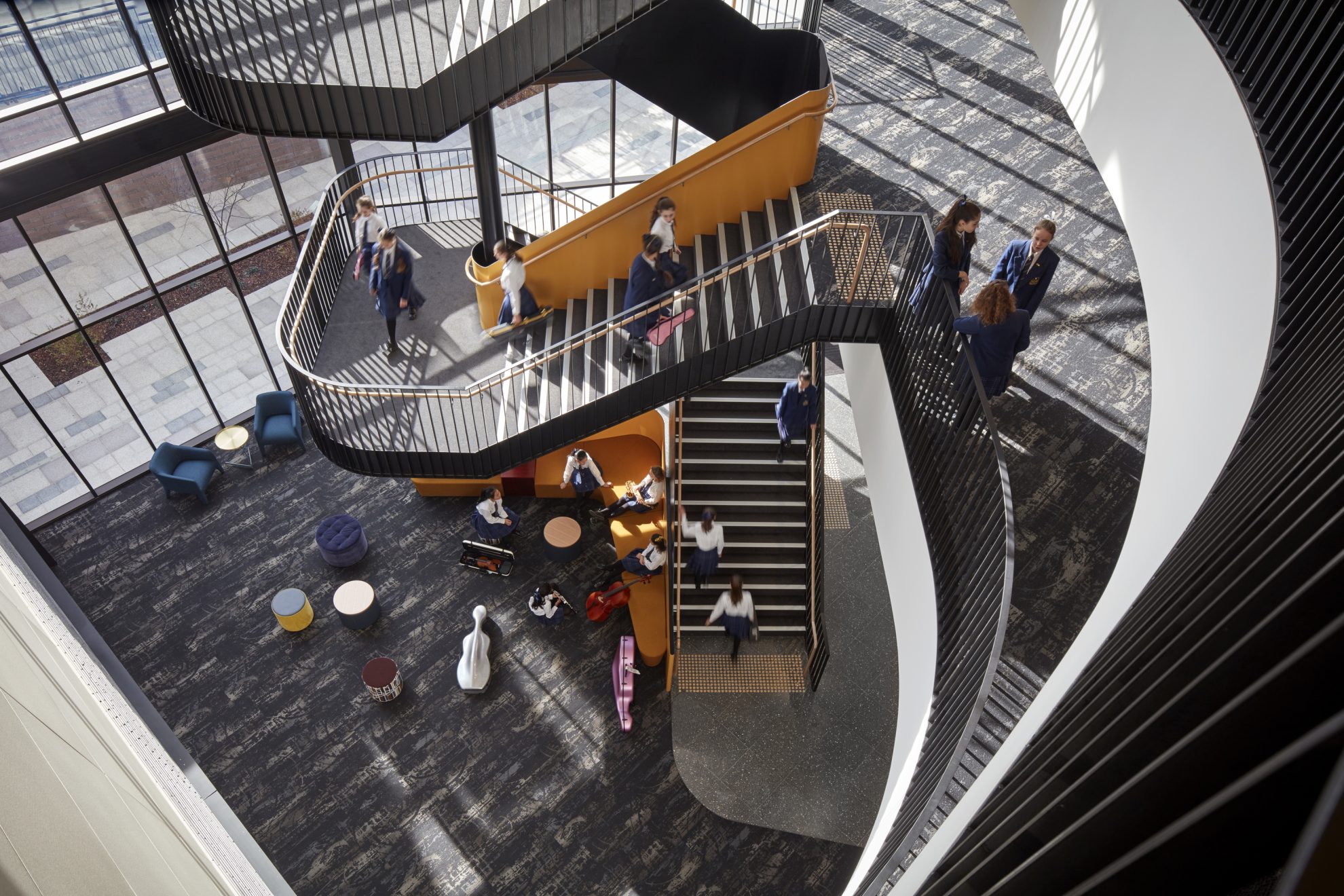 Sited within a prime campus location that is defined by its proximity to PLC's Civic Heart, the design adapts to its context and campus integration opportunities of the site. The ground level has been conceived as a coherent arrival space. Entry is emphasised by a generous lobby and multi-level atrium with a major interconnecting staircase characterised by abundant natural daylight, creating a learning environment that is both physically and visually connected to its wider context within the grounds of the College.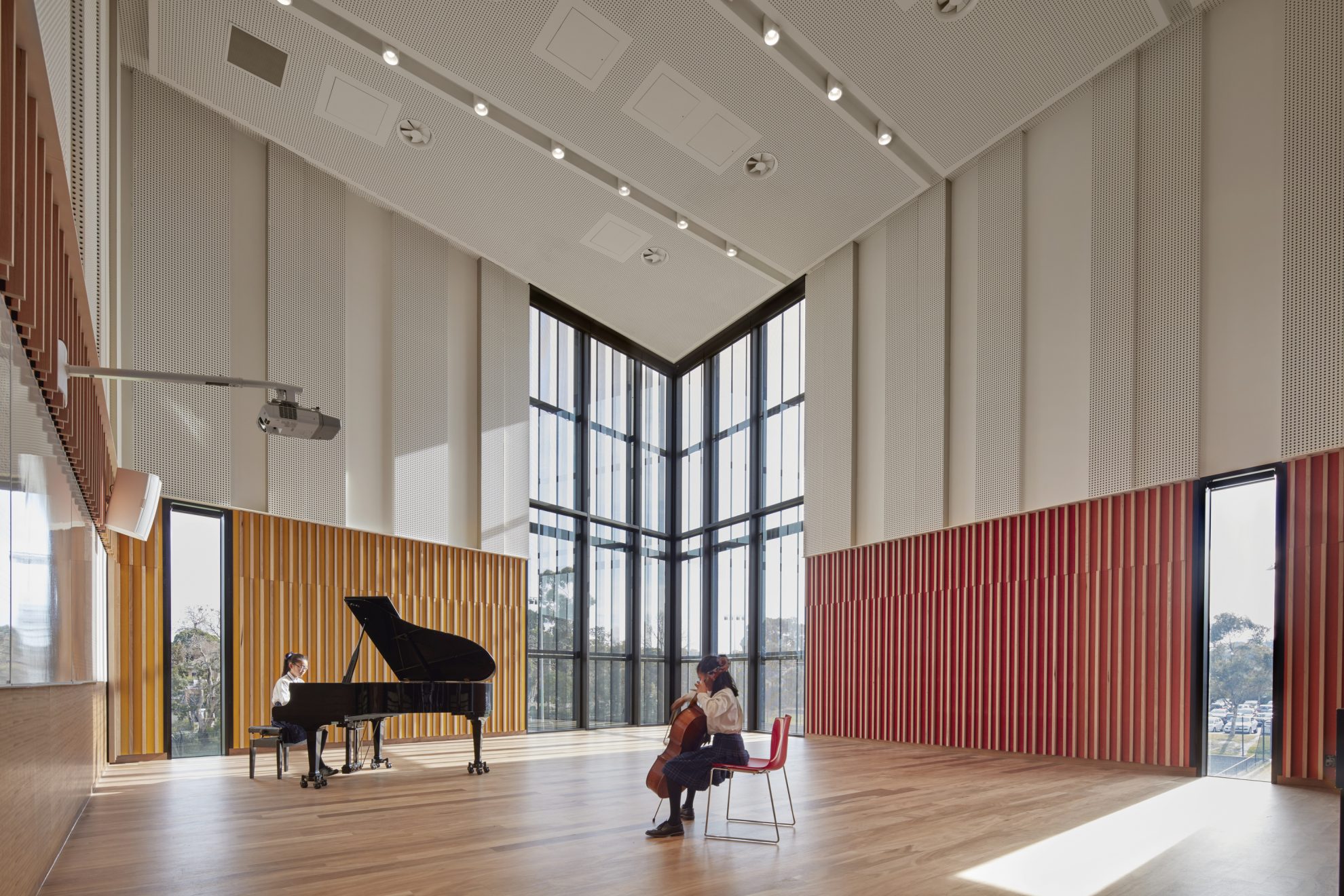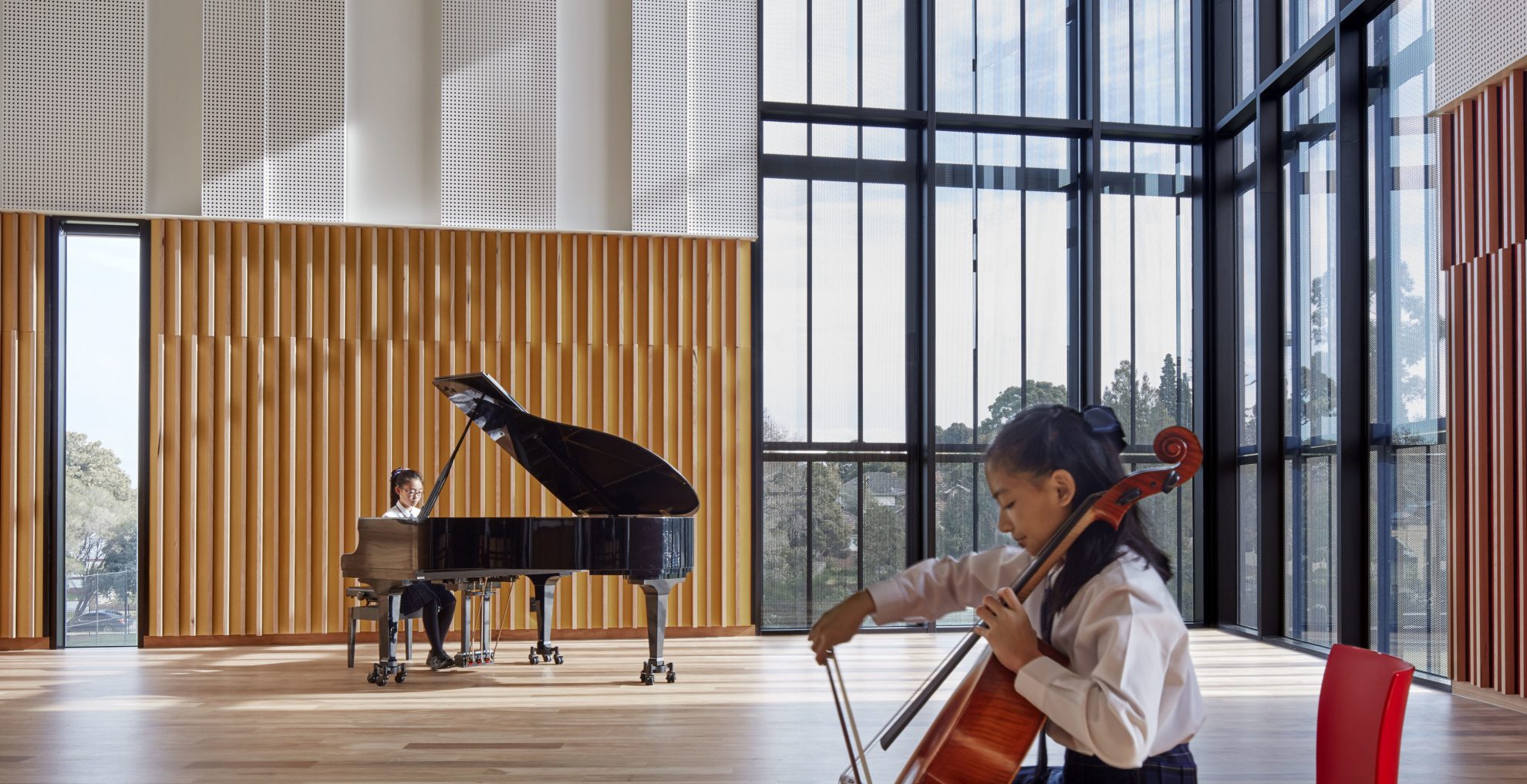 The centre enables students to fulfil their potential – providing them with exemplary environments that offer a performance and learning platform to create, share and showcase components of the arts, music and drama.
The four distinct building components include:
The central 550 seat music recital auditorium
The northern wing building housing the primary rehearsal rooms
The eastern wing building housing the music studio spaces and teaching classrooms
The internal street, a circulation system that connects the teaching spaces and creates a series of event platforms across multiple levels