Hangar 1 – Brisbane Airport
Brisbane, Queensland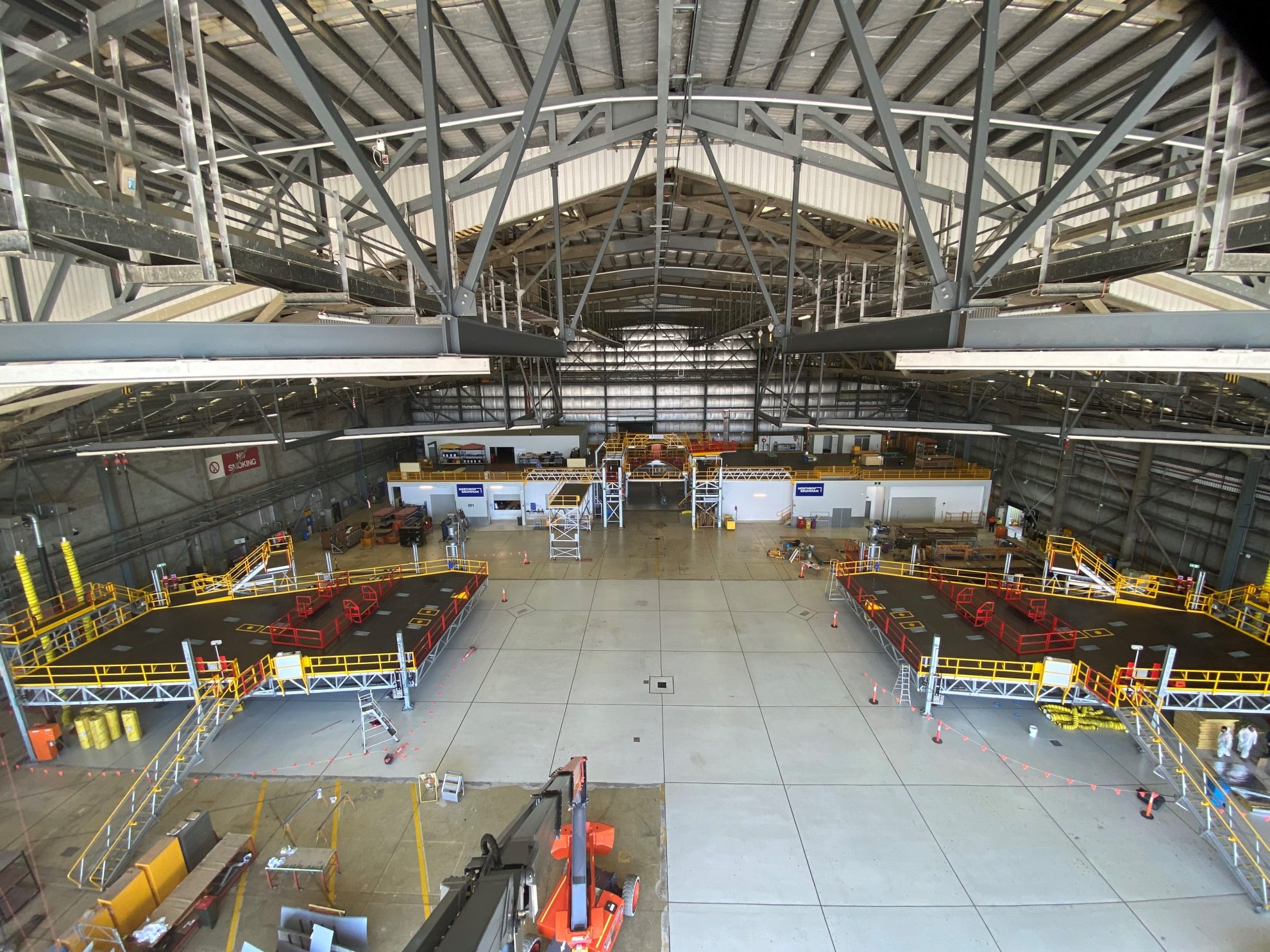 Northrop Grumman maintain the Department of Defence MRTT Aircraft (KC30 modified A330 Aircraft) at Brisbane Airport and engaged COX to provide full architectural services for major alterations and additions to their Hangar at the airport.
The brief was to enhance the efficiency of their maintenance operations by providing new modern workshops and support facilities, complete with new aircraft docking maintenance systems.
To meet the brief, a new mezzanine work area, with workshops and tool crib below, was developed with NG's SMEs and construction completed in 2022. The aircraft docking system also formed part of the brief comprising of nose docking, wing docking, tail docking and miscellaneous smaller docking modules. The nose docking was integrated into the mezzanine structure to provide access between open work area and the aircraft.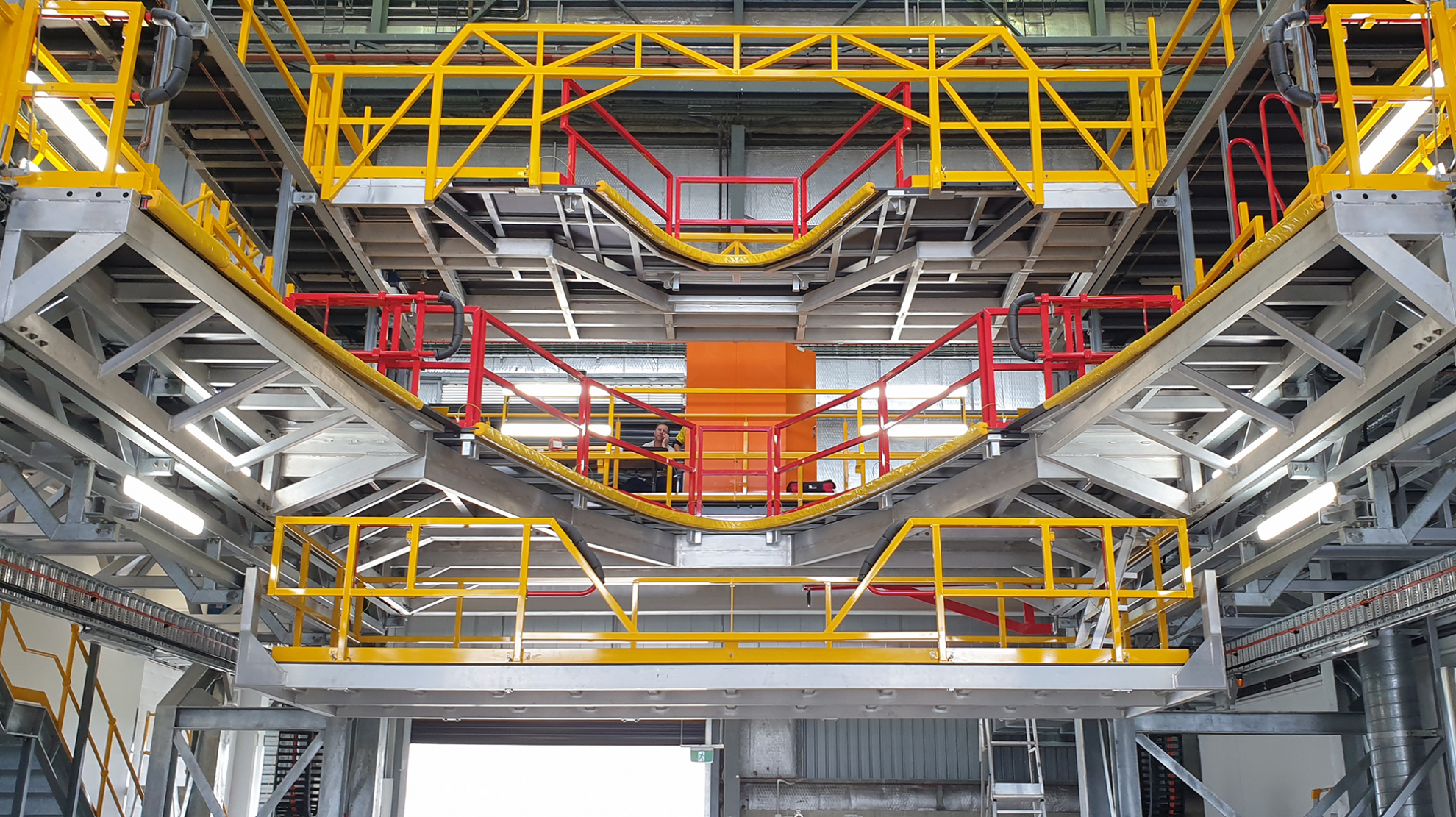 COX were the lead consultant and engaged and managed all the subconsultants necessary to carry out the works.
The building works comprised of:
New tool crib
New structures workshop
New noisy machine room
Composites workshop c/w grinding booth
Wash booths (contaminated and general cleaning)
Bespoke furniture store and;
Large open mezzanine work area
The Docking Works comprised of:
Nose docking
Wing docking,
Horizontal stabiliser docking
Forward main entry door (MED) docking
Cargo door docking
Rear MED docking and;
APU docking
COX prepared the functional design brief and general arrangement drawings for the docking for a D&C Docking Tender and Contract.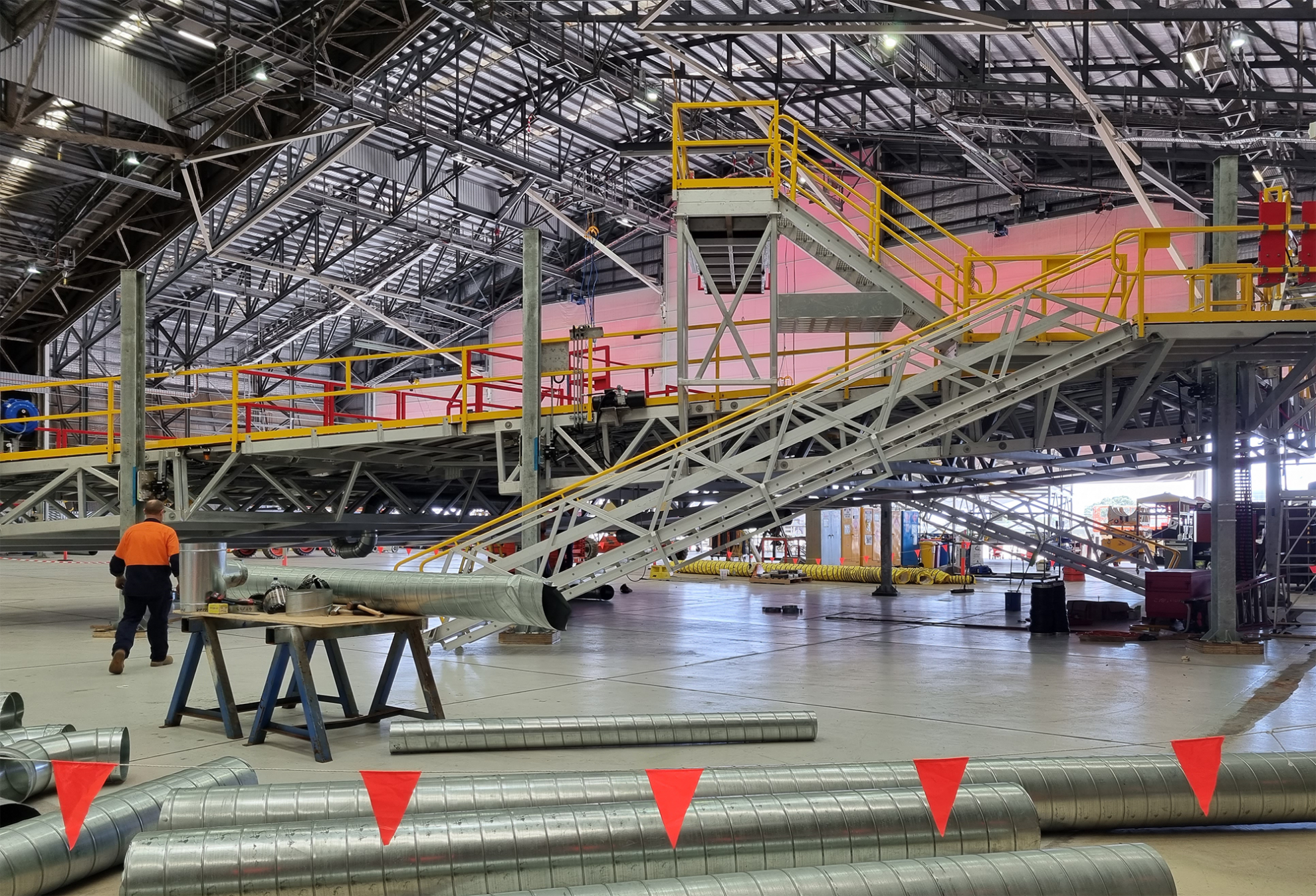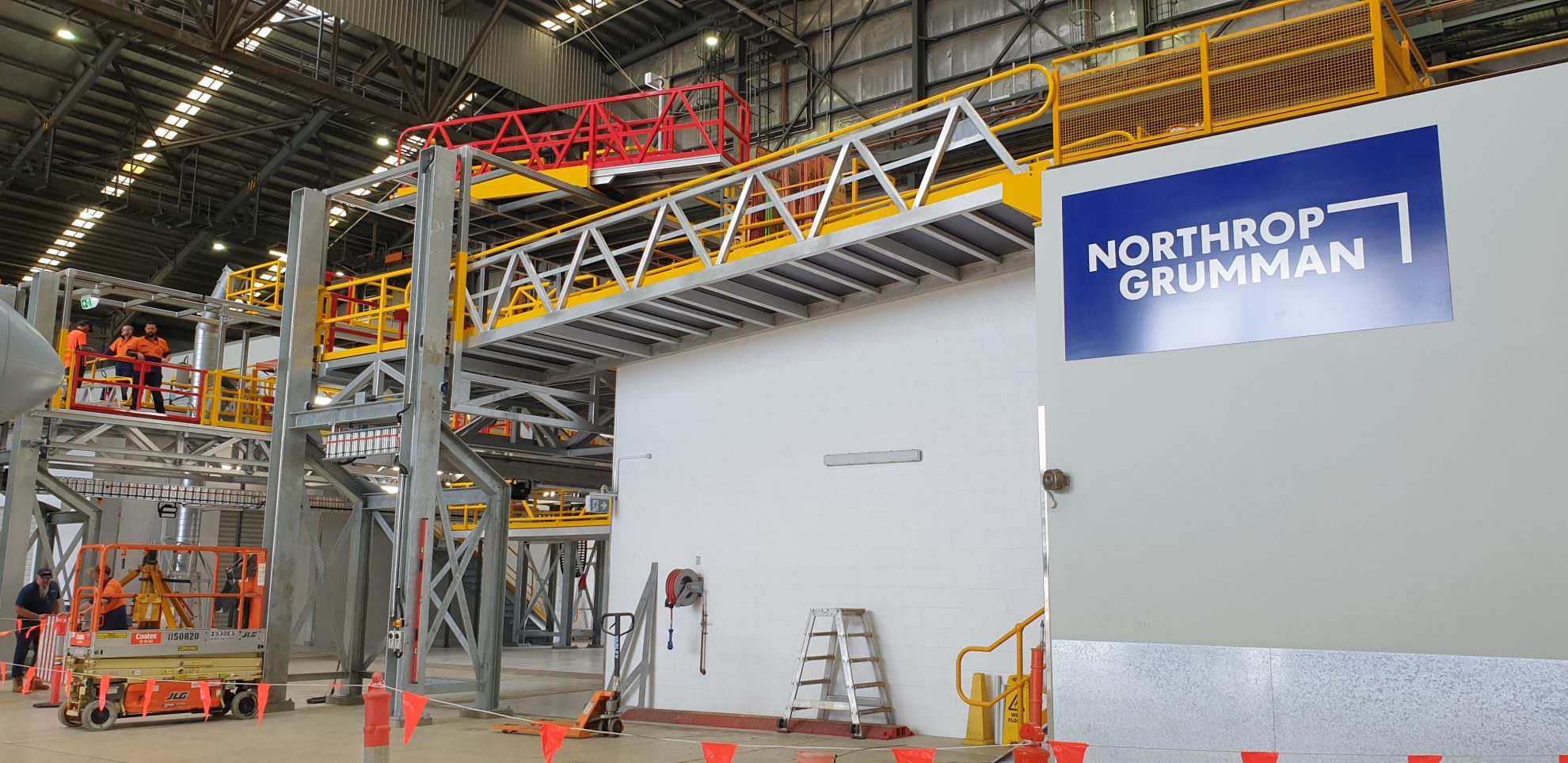 The design and construction were successfully delivered during COVID Lockdowns and NSW/QLD Border shutdowns. Strategies were developed during the design stages with Northrop Grumman's project manager and actioned during construction to ensure long lead time items were ordered early and local industries used to supply and install the trade works. The hangar remained in operation during the works and key works were carried out during 2-3 weeks periods when there was no aircraft in the Hangar.
The Hangar is operating more efficiently with state-of-the-art docking systems and workshops. Northrop Grumman were very satisfied with the end result.