Project Contact
Ian Smith
Tony Rowley
Vanessa Jackson
Australian Embassy, Yangon, Myanmar
Yangon, Myanmar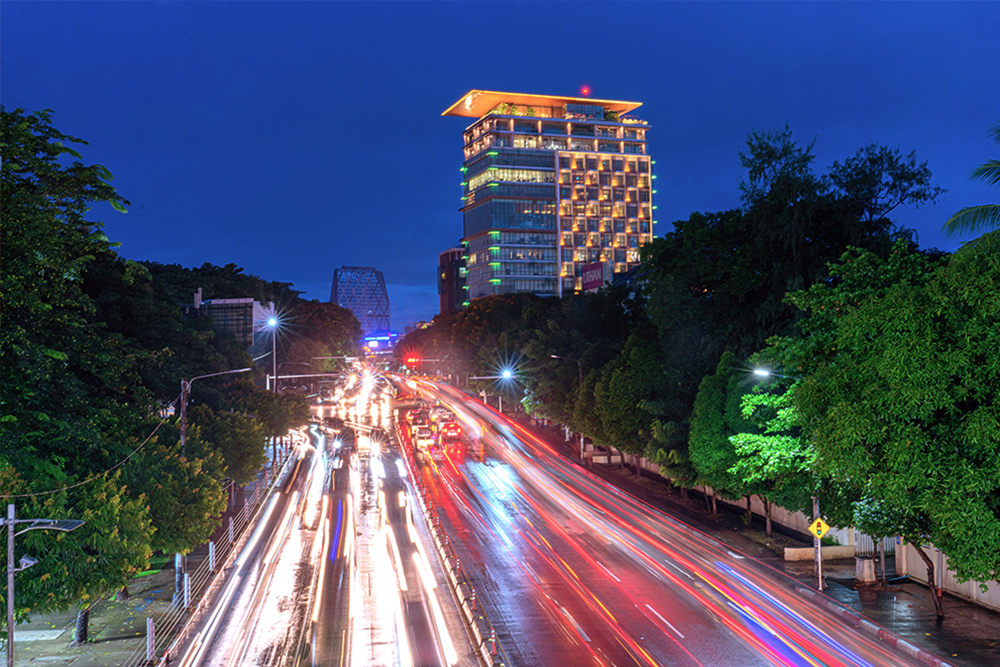 The Australian Embassy, Myanmar, is a commercial fitout spanning four levels within Vantage Tower on Pyay Road Yangon.
The Embassy houses the typical consular facilities including shared amenity and office areas, as well as the standard multi-agency accommodation for DFAT, Austrade, Home Affairs, AFP, and Defence Attaché. A community health clinic is located on a separate level beneath the Embassy proper.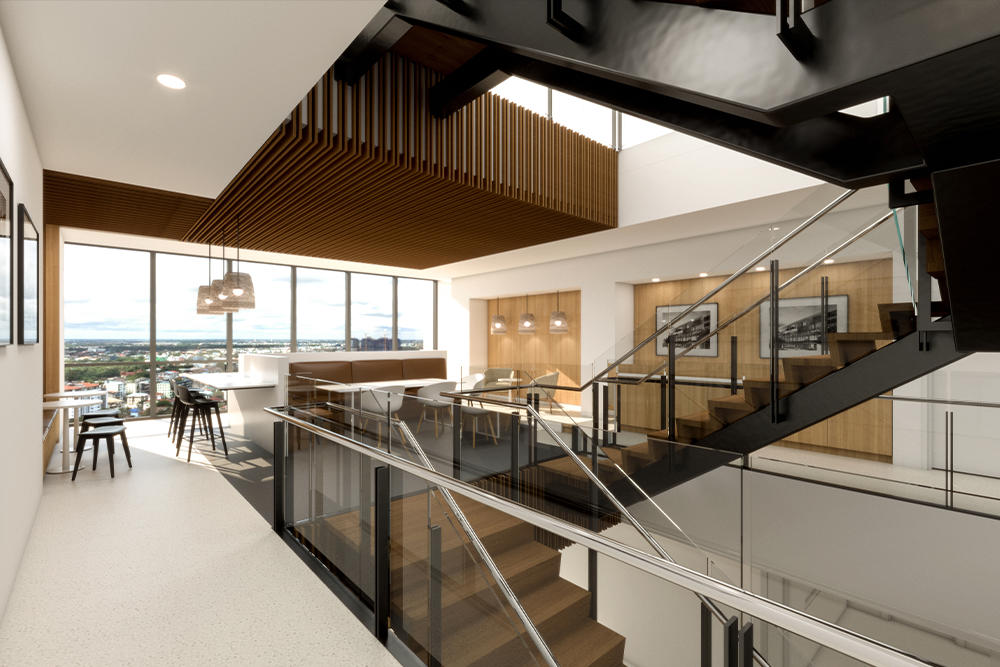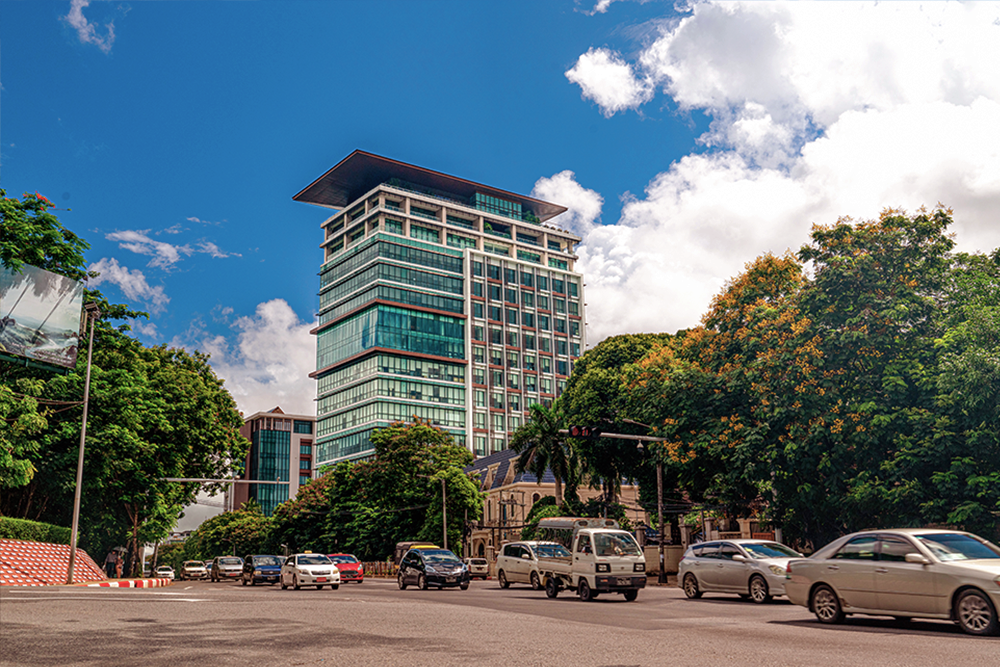 The project represents the complex challenge of successfully delivering secure and highly functional accommodation that meets the BCA and Australian Standards while working in a foreign context, within a local base building, and constructed by local labour. The technical challenges involved necessitated inclusion of numerous supplementary and backup systems for services. The limitations of the base building, especially the façade performance in the hot and humid context, had to be compensated for with the fitout services design.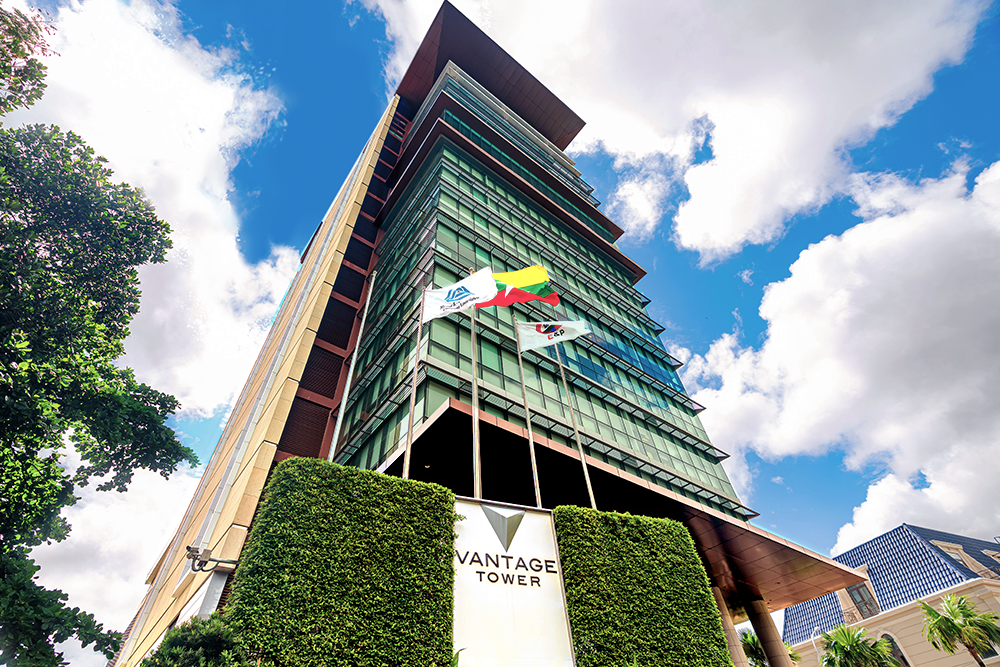 To foster strong connection between levels, an open communication stair was inserted into the base building. It connects the three levels housing the embassy and provides a front door of equal prominence and quality to each of the agencies. The shared amenity including breakout spaces, kitchenettes, and meeting rooms activates this vertical link and effectively builds rapport and cooperation between the accommodated agencies.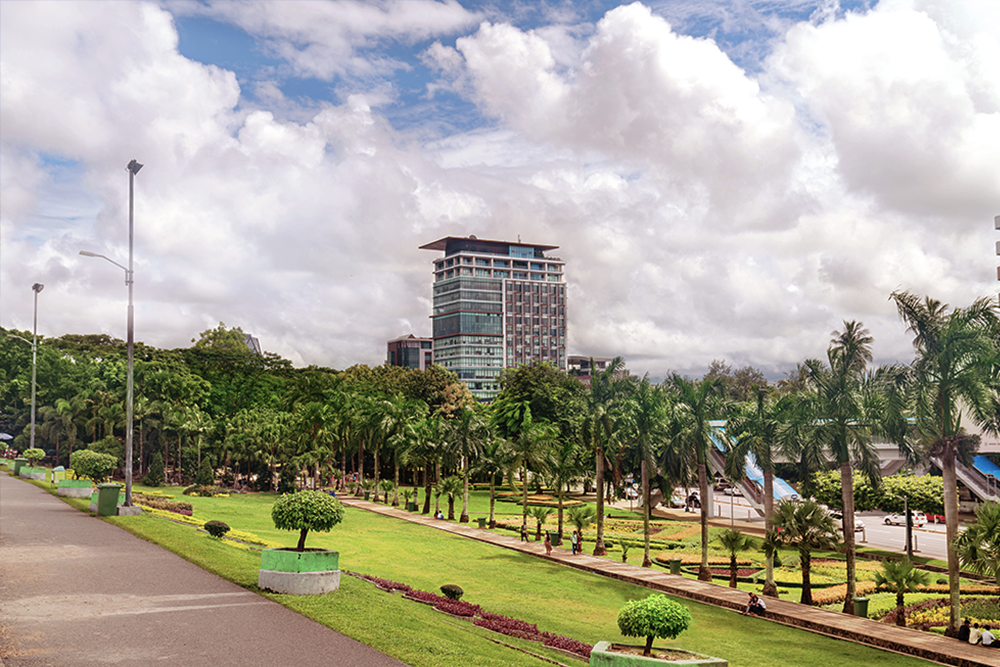 The aesthetic of the fitout is professional and understated while effectively communicating the values and unique environment of Australia through the subtle use of colour, materiality, light, art and craft. To support this approach the communication stair space was connected to the façade to draw generous light and views into the space and animate the "Outback" colour palette to emulate Australia to those within the space.