Midtown Workplace | Signage & Wayfinding
Brisbane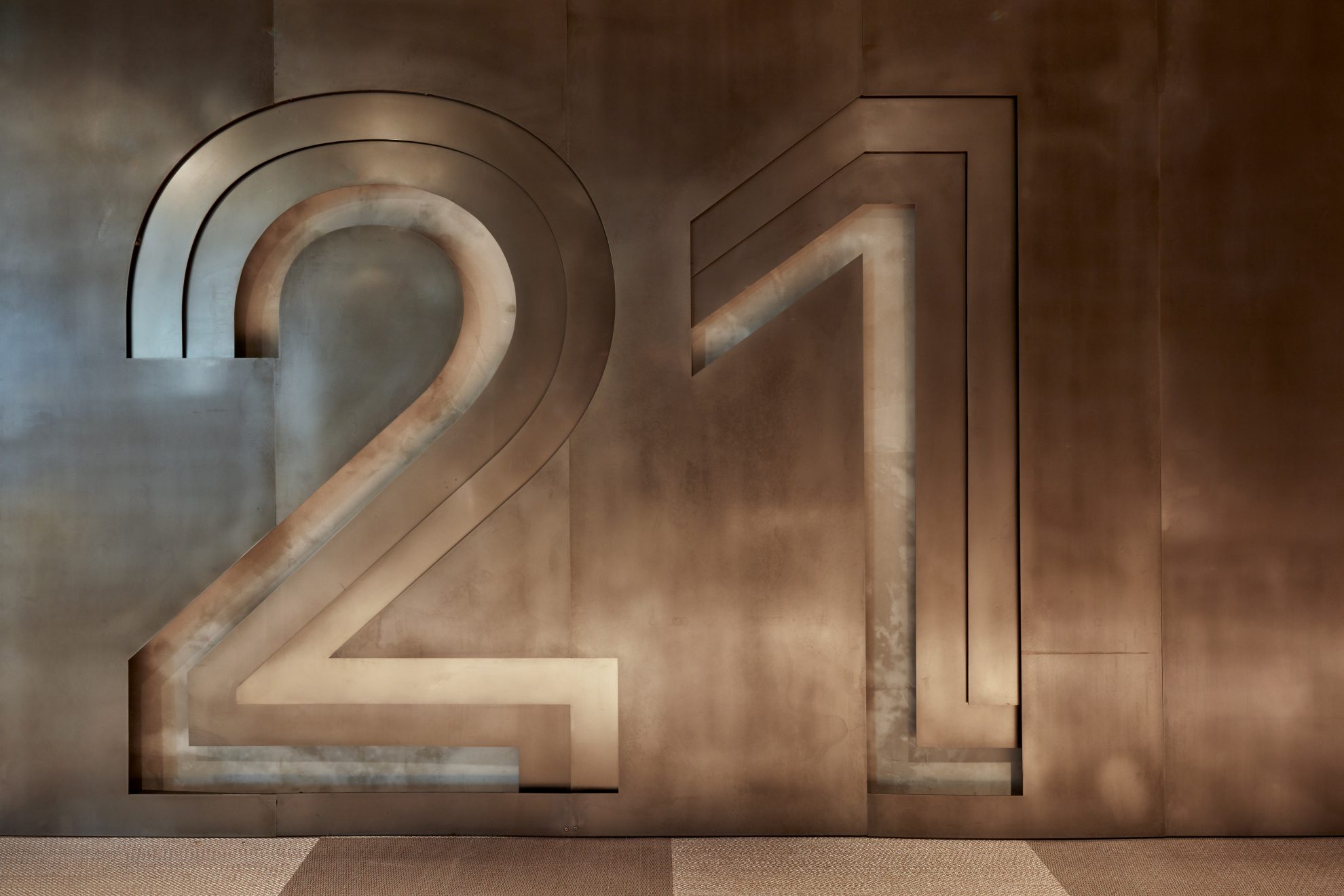 Midtown Workplace is an agile workplace spanning 12 levels in Brisbane's CBD. The new workplace occupies a recent development where two existing commercial towers were physically merged to provide an elevated workplace offering, including large campus style floor plates and maximum daylight penetration.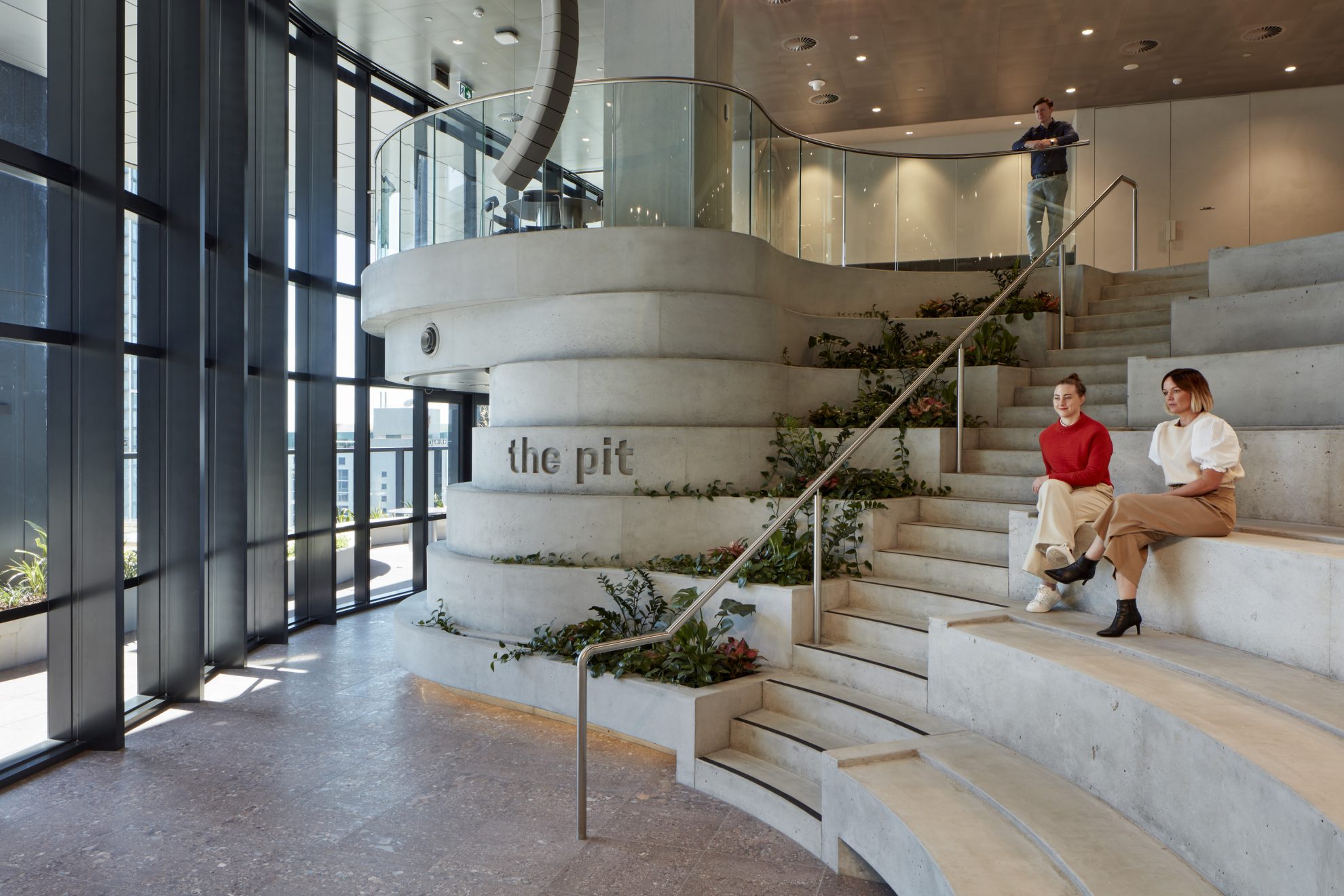 With the workplace featuring layers of connectivity, the wayfinding system closely echoes the interior design language to create a functional, legible, considered and cohesive sign family. The project's design principles are based around our client's core values. These principles include a celebration of the company's commitment to exploration, championing function, and future vision.
The aim was to express the visual and material language of our client's on-site locations using the periodic table. The materiality of the signage celebrated their connection to the environment, while the typography and visual elements extended their human-centric brand into a layered, stimulating and relatable visual language. A two-tiered sign system is implemented over the 12 levels of the fitout. Tier one stacks are the main arrival and public facing levels, showcasing the richest set of materials including raw corten steel, copper, and aluminium. The tier two stacks are the main office floors, social in design and functional in operation. Material finishes are paired back and simple, including raw concrete and aluminium.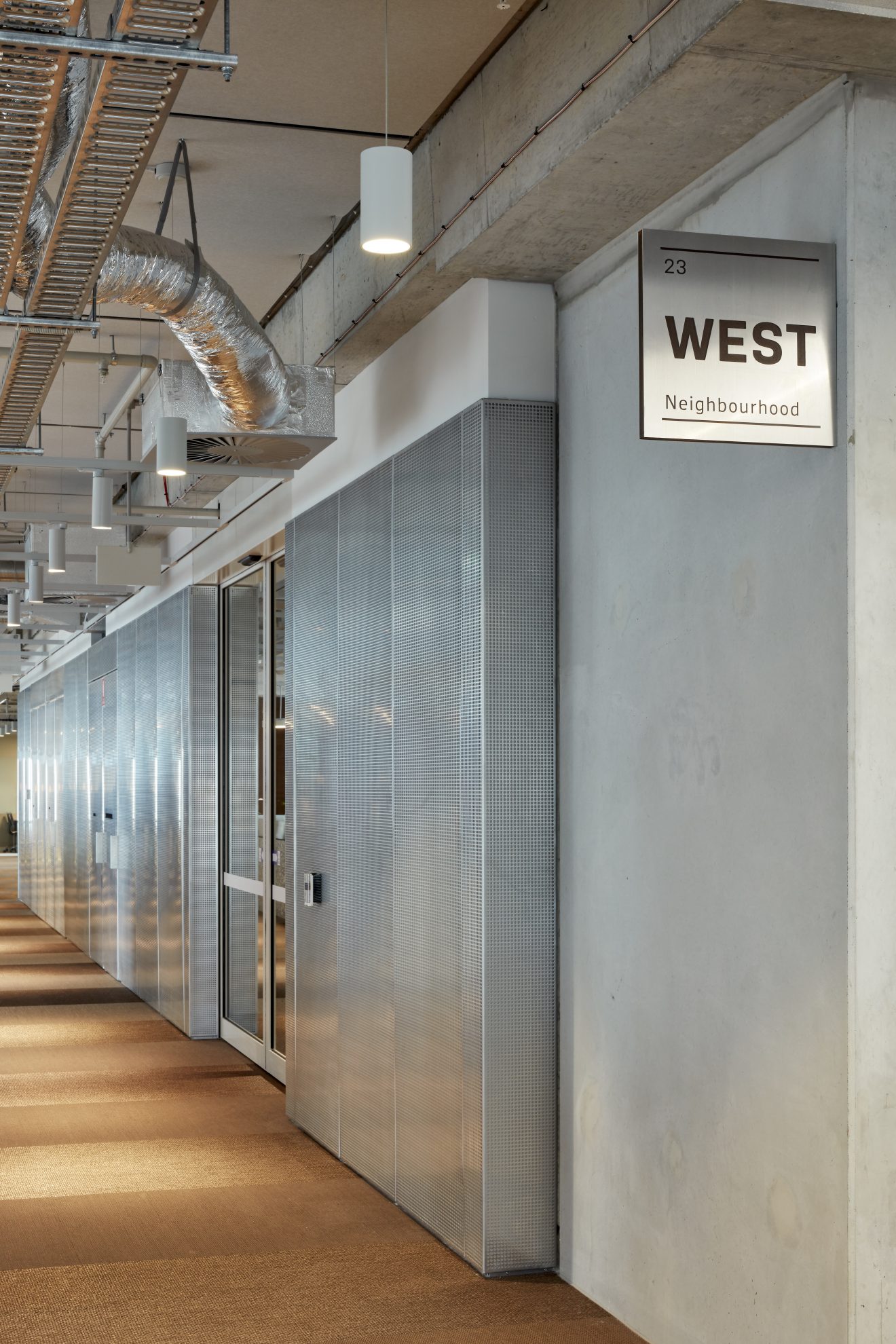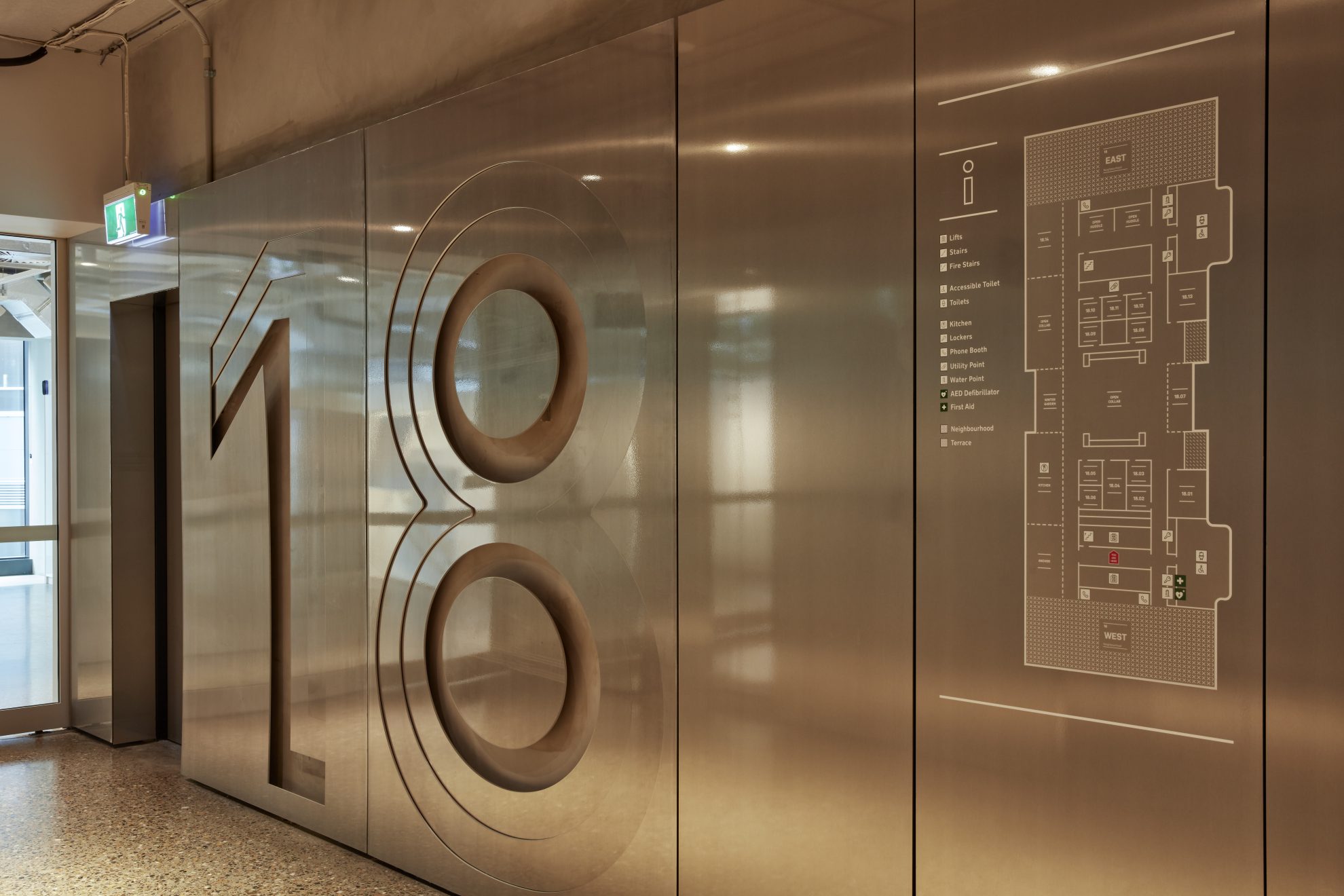 'You are here' directory maps with integrated directional messaging help orient users upon arrival. These are also placed around the atrium zone for those entering and egressing through the internal staircases. The main public level lift lobby wall showcases our client's purpose statement, illuminated in acrylic lettering intracut into raw corten. Non-illuminated lettering around this statement consists of a mix of periodic table elements and abbreviations of our client's sites across the globe, expressed in both copper and weathered corten materiality.
'Neighbourhoods' around the workplace are identified with bold projecting signage crafted from aluminium, with messaging laser cut from the surface to reveal a copper base. This language is echoed with smaller scale signs within the wayfinding system, such as meeting room identification and amenity signage.
Joinery units located along the high street of the workplace offered two metre high blank canvases, in which a curated series of photography from our client's various workplace locations are showcased.