Charter Hall Workplace – Melbourne | Interiors
Melbourne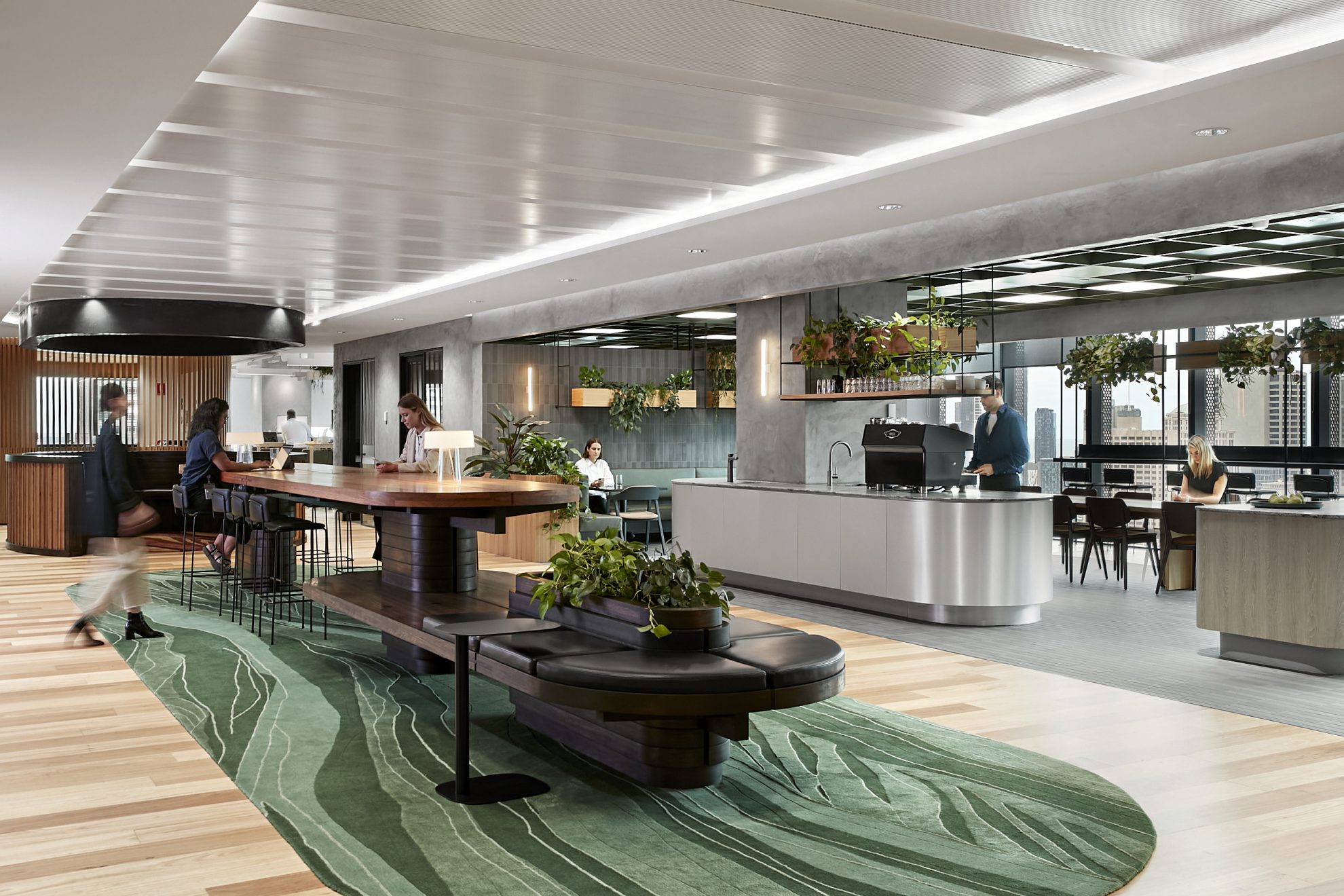 Charter Hall's brief for their Melbourne office was elegant: "when visitors come to our space, we want them to experience a way of working that embraces flexibility, wellbeing and a sense of oneness." This human-centric motivation was approached through 4 programs:
The Park Walk – a central connecting piece where people can come together and collaborate.
The Indoor Rooftop – a biophilic green hub to socialise, re-charge, and connect to nature.
The library – a focused and concentrative environment with flexible work settings accommodating each person's different styles of working.
The Dining Room – Meeting rooms and boardrooms were treated as multi-layered purposeful gathering spaces, with the intimacy to connect with others with purpose.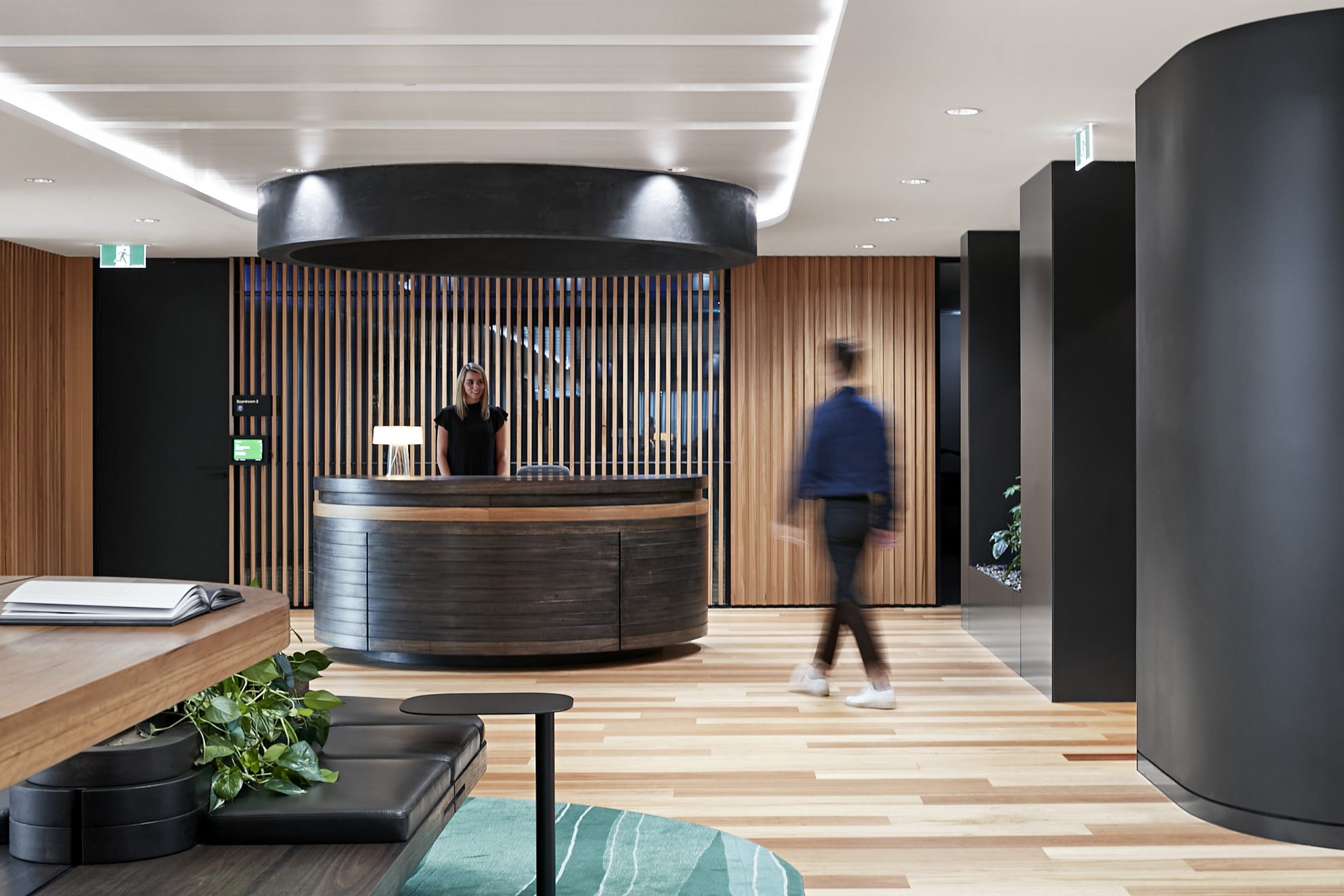 Each of these 4 elements were nuanced throughout the design.  An example of this is the trilogy pieces within The Park Walk.  Three crafted responses explore place, purpose, and interpersonal connections.  Their curved forms foster an ethos of collaboration, equity, and deep thinking.
The reception – Welcoming and greeting concierge
The Park Bench – creates an Informal bump space promoting casual serendipitous interactions between Charter Hall and their guests. Informalizing their commercial exchanges.
The Yarning Circle – A place for conversation, free of technology.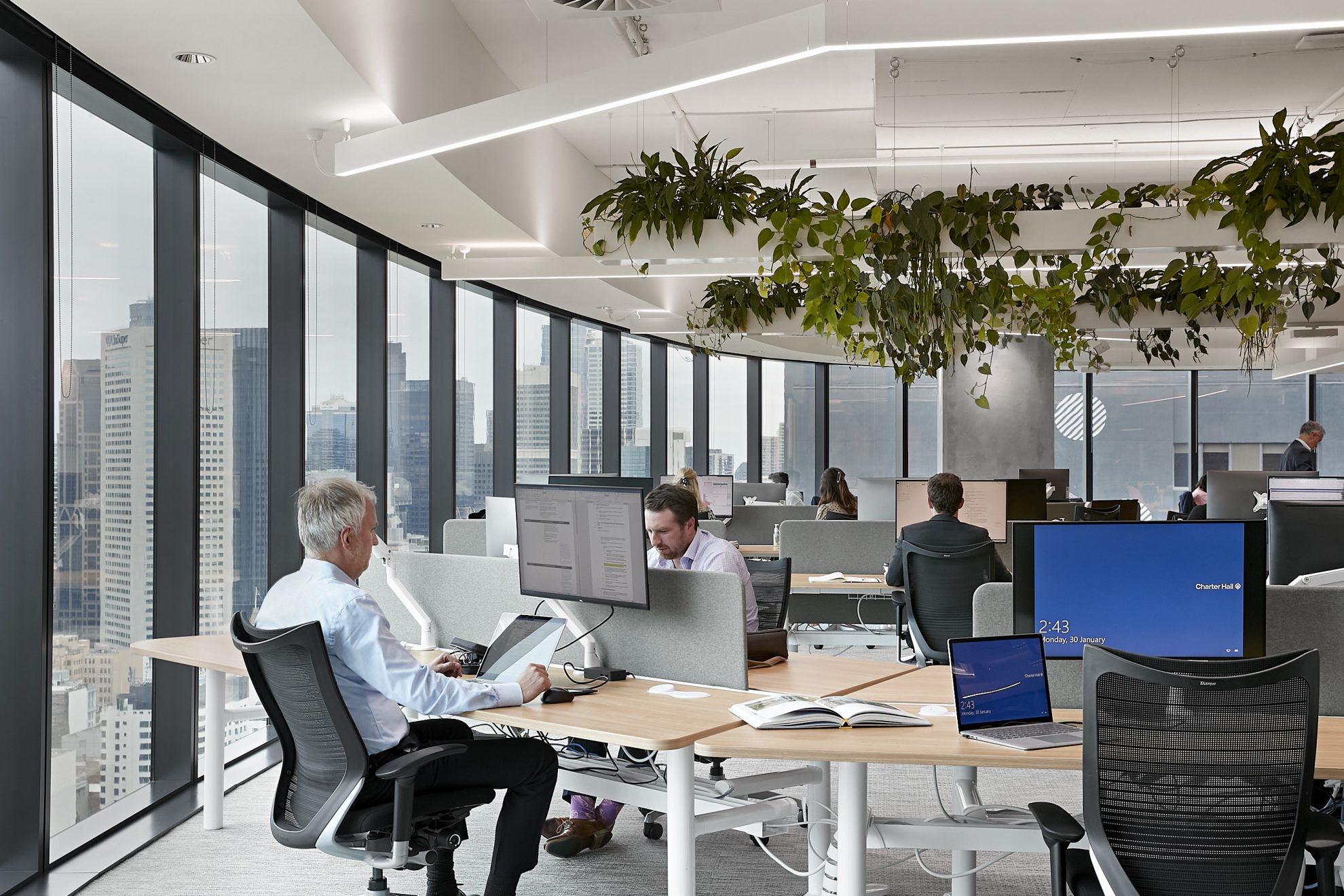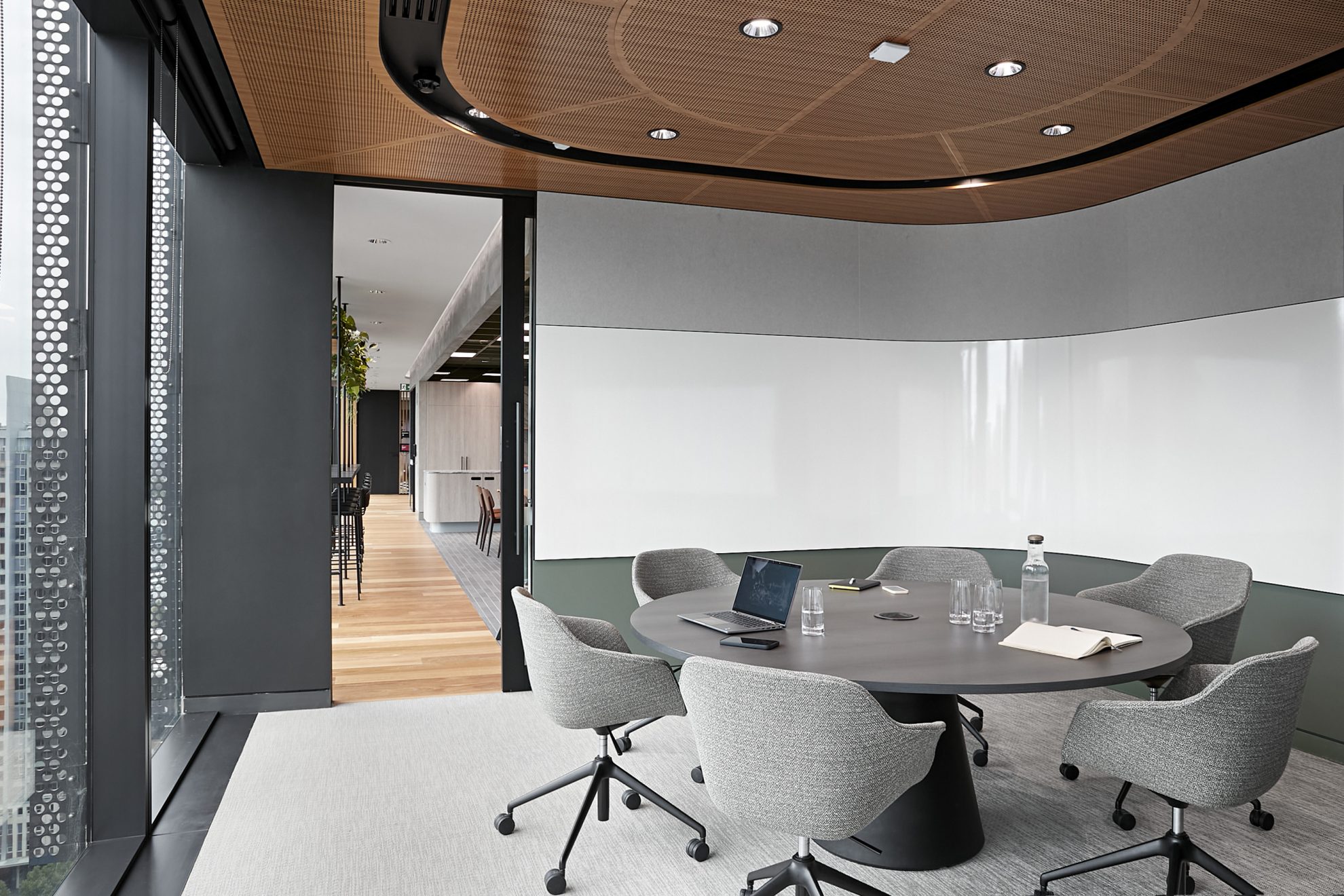 The value of this project to Charter Hall is the investment in generous spaces for their people. The design process focused on staff wellbeing and the positive contributions environments can make to our mental health.
A core component of the project value is the diversity of collaboration and focus spaces for staff.  This is further supported by the choice of different work settings- a departure from the standard runs of identical workstations.  The Yarning Circle the history of the site as a place of gathering whilst promoting connection through the simple act of talking.
Cultural contributions have been made by celebrating the rich history of the 130 Lonsdale site.  Working with local furniture maker, Damien Wright, drew on the heritage First Nations and European histories to craft bespoke pieces that are simultaneously grounding and delightful.
The project has a strong sustainability focus.  The base-building is a COX project which adheres to WELLs platinum requirements and 6-star GreenStar.  These sustainability outcomes were continued into the workplace.
Sustainability initiatives included lighting design that mimics circadian rhythm, promoting active communities through ergonomic work settings, low VOC materials and finishes throughout, waste minimisation, acoustic separation to minimise noise pollution and integration of beauty and design through custom furniture pieces, bespoke designed rugs, and artwork.
Planning promoted sightlines to the precinct's heritage buildings and enhanced daylight access for staff, whilst also providing a future proofed design layout that allows for expansion to a full floorplate with minimal disruption and material wastage. Biophilic greenery in planters and hanging baskets is visible throughout, representing, and embodying Charter's Halls ethos of a sustainable and healthy workplace.
The design had a focus on quality spaces, materials, with a subtle, tactile, and timeless aesthetic.  It is a benchmark fit out which reflects Charter Hall's commitment to quality, place, and longevity.