Project Contact
Patrick Ness
Adelle Tan
Caroline Lieu
Chloe Mikronis
Chris Smiles
Joachim Clauss
John Hayball
Margherita Portelli
Paul Hudson
Ryan Moroney
Seona Kelly-Pearce
Box Office (Cox Melbourne Studio) | Interiors
Melbourne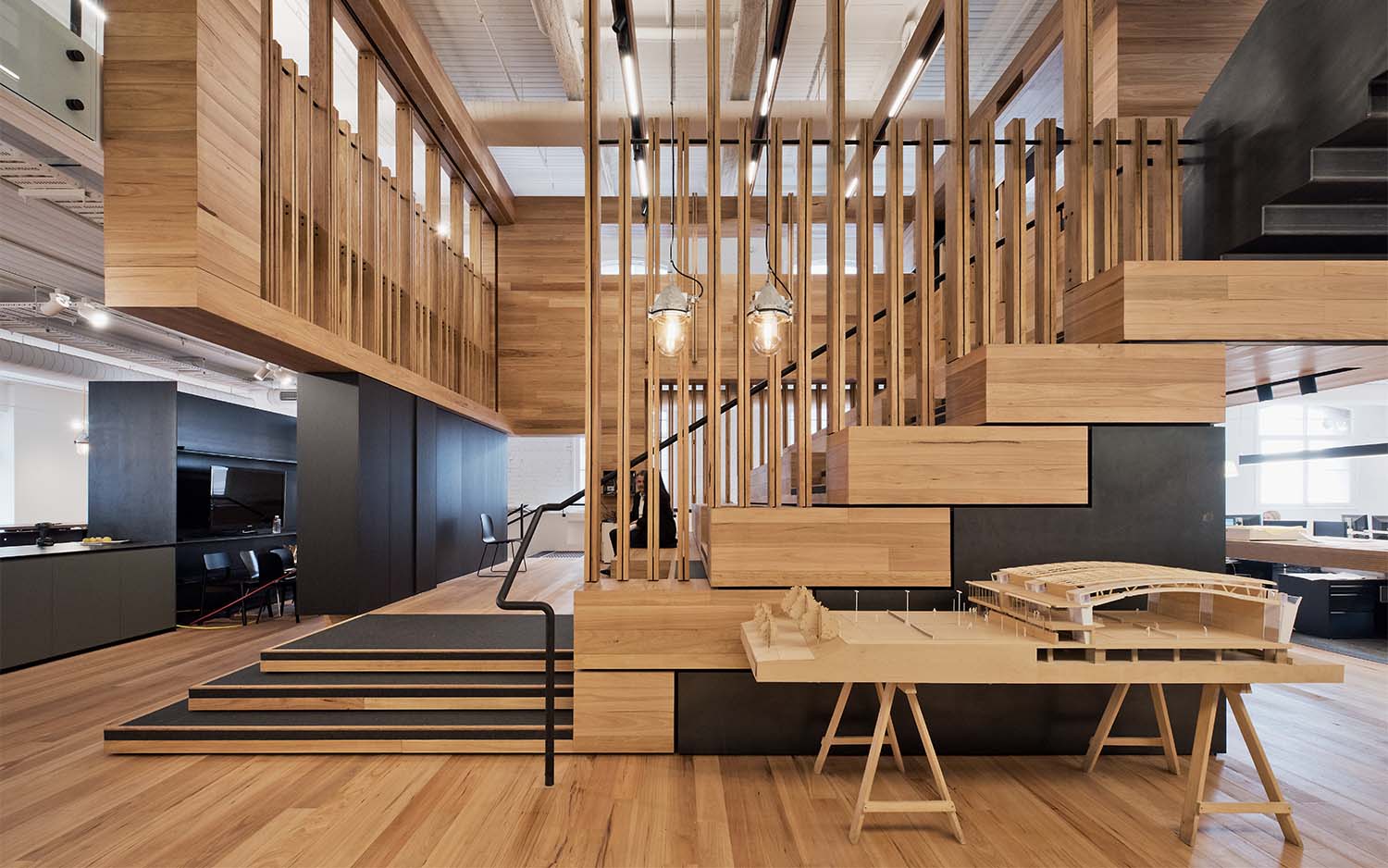 The design of the 'Box Office', as our Melbourne studio is affectionately known, was undertaken as an opportunity to celebrate the COX approach to design and the process of creating contemporary architecture within a workplace setting.
The ethos underpinning the project is best represented by the central events space that works as the heart and hub of all studio activity. Located in the centre of the plan, the space was created by cutting a large void in the upper floor and folding the new floor plate down to the lower level in a series of tiered platforms. This open 'box' creates an internal connection between floors and reflects the intention to promote curiosity and increase the opportunity for staff to come together.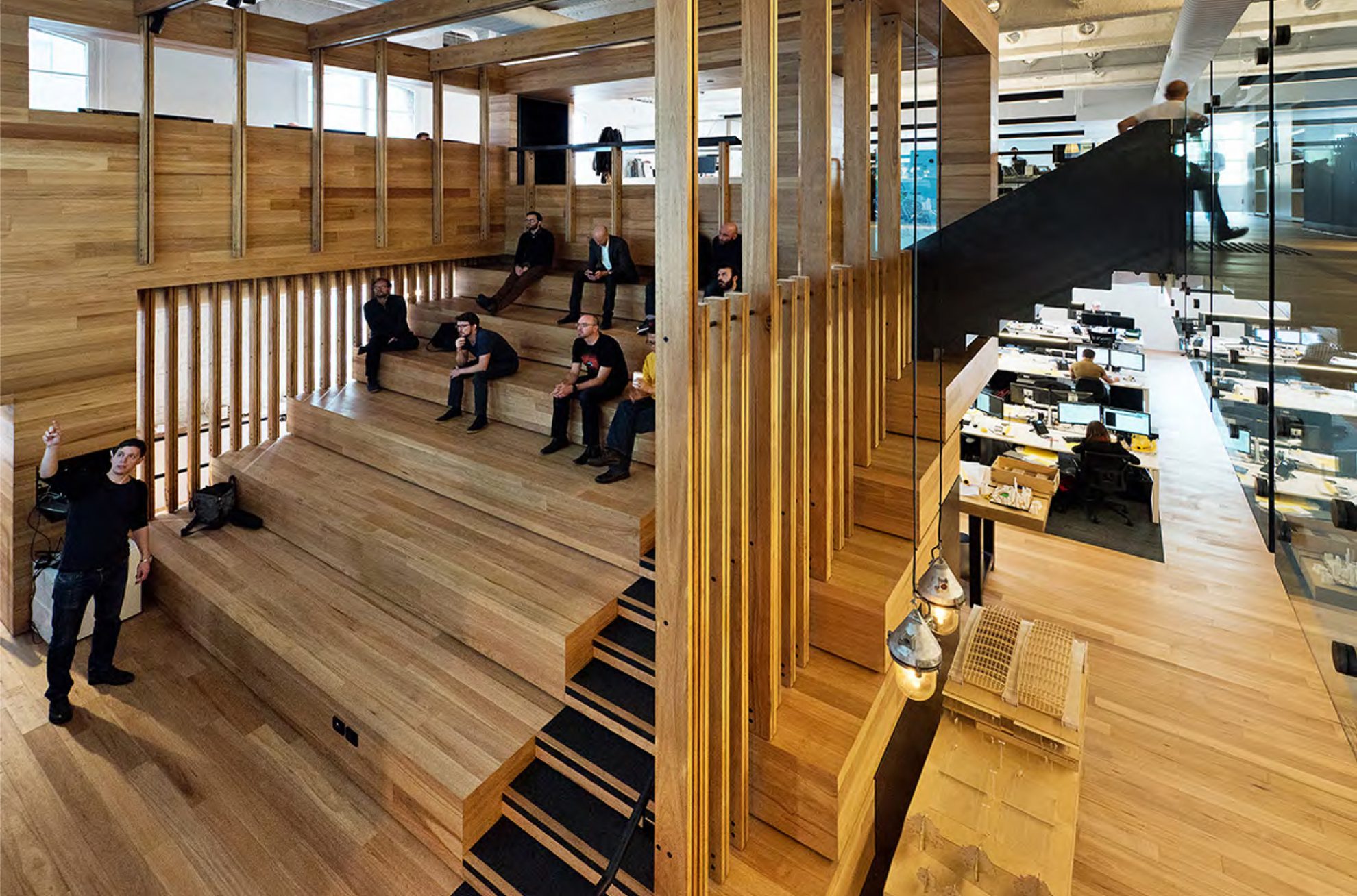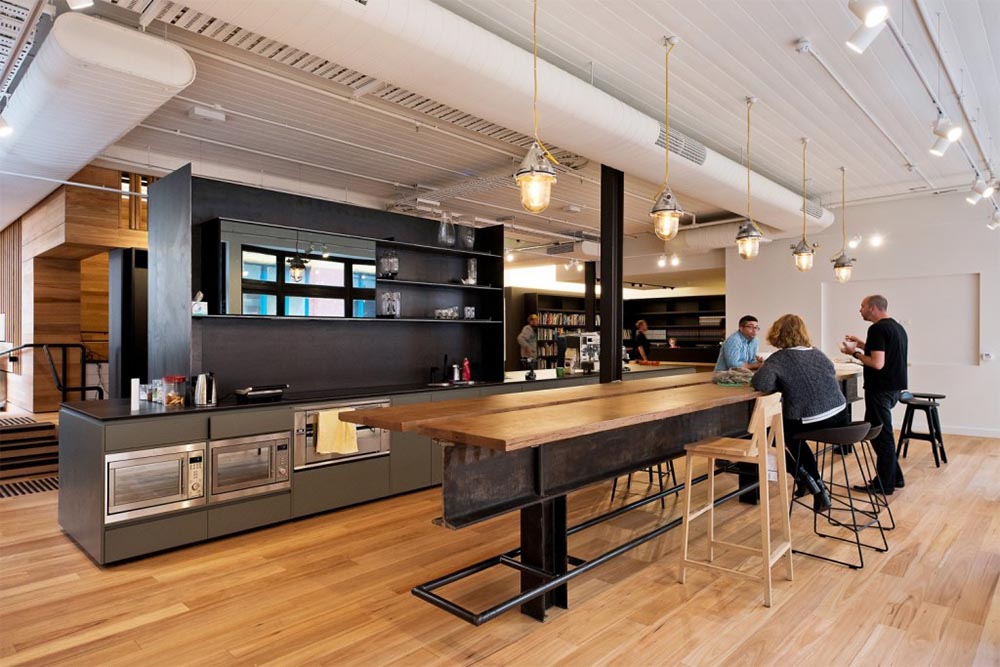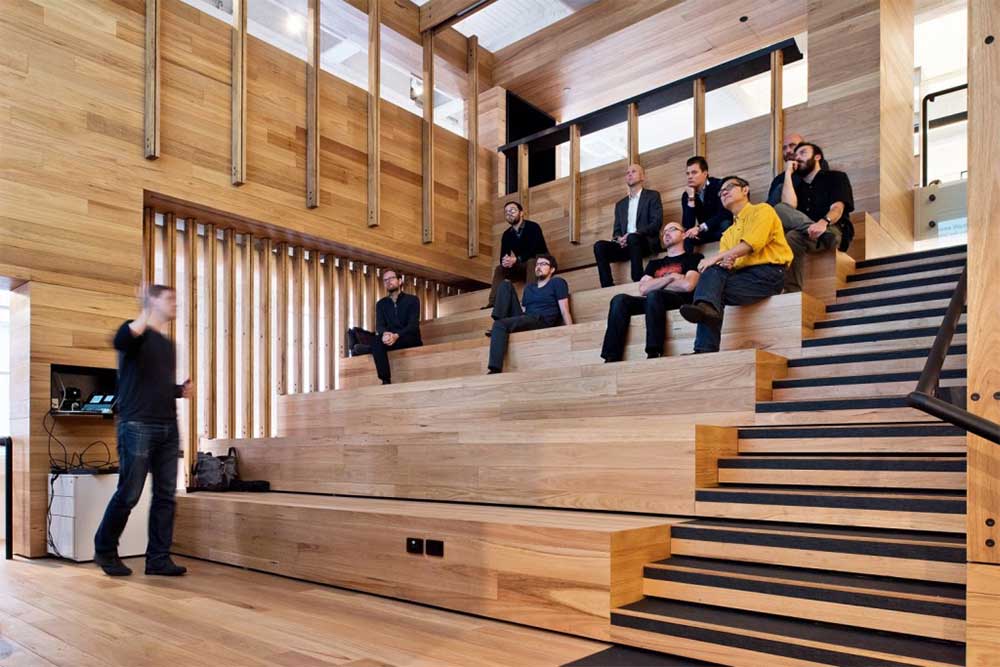 By creating a plethora of nooks and crannies that offer a variety of work and social settings staff are able to relocate and exercise choice in location and environment to suit their task or activity.
Additional benefits to the design have included an organic increase in communication across project teams and a heightened awareness of activities being undertaken within the practice. Break times have become more social due to the priority given to the creation of a communal café and dining area. Sited at the front of the building, this space offers attractive views over Flinders Lane and has become a focal point for discussion, impromptu work meetings and hosting clients