Construction begins on Brisbane's first vertical school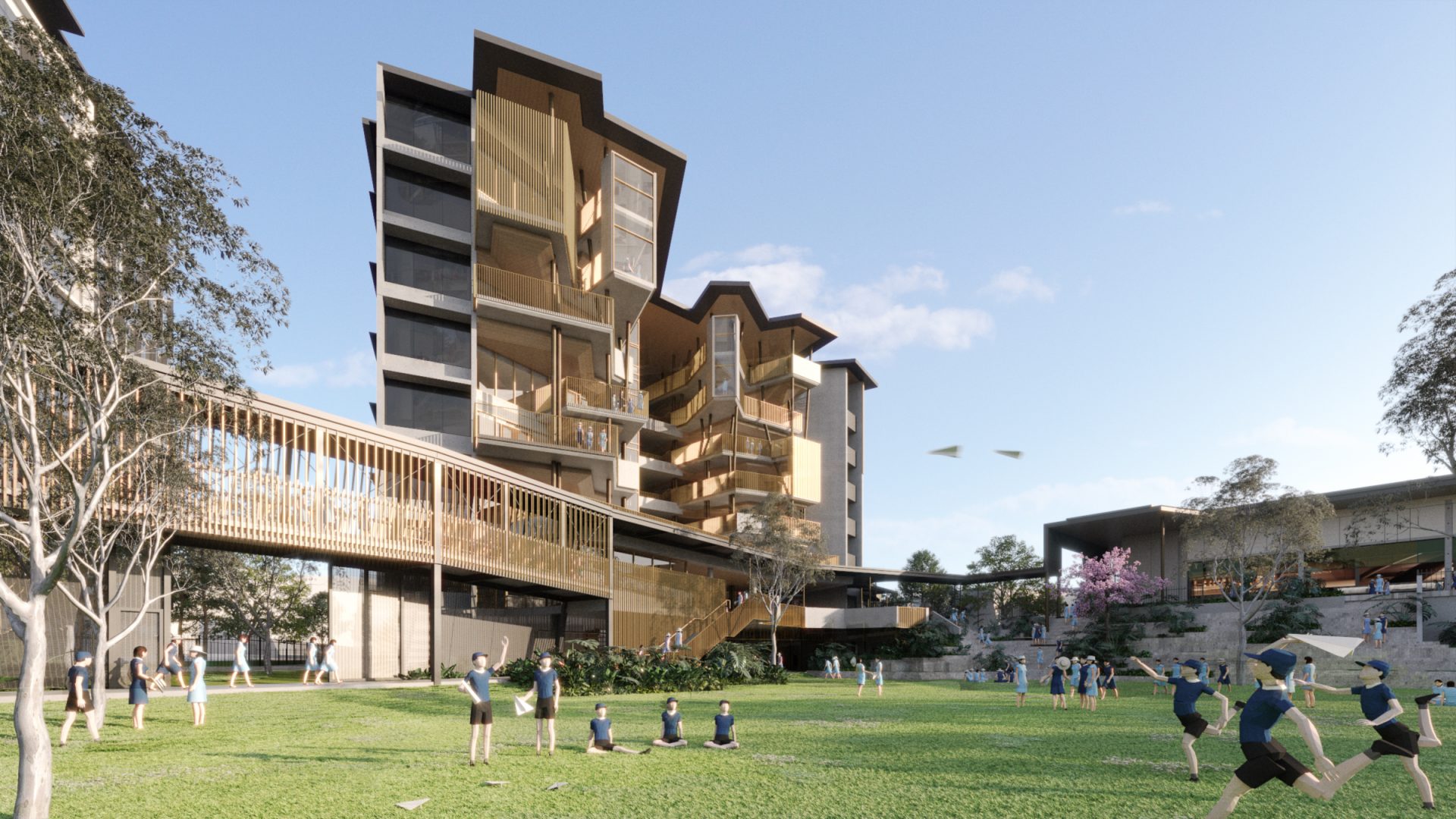 COX is leading the architectural design of the Inner City North State Secondary College – the first school to be built in Brisbane's inner-city in over 50 years.
Located on a compact corner site, the College has been designed as a vertical school over seven stories. In keeping with current pedagogy, each floor will contain an innovative mix of traditional classrooms and flexible learning environments, allowing staff and students a more collaborative and self-determined educational experience.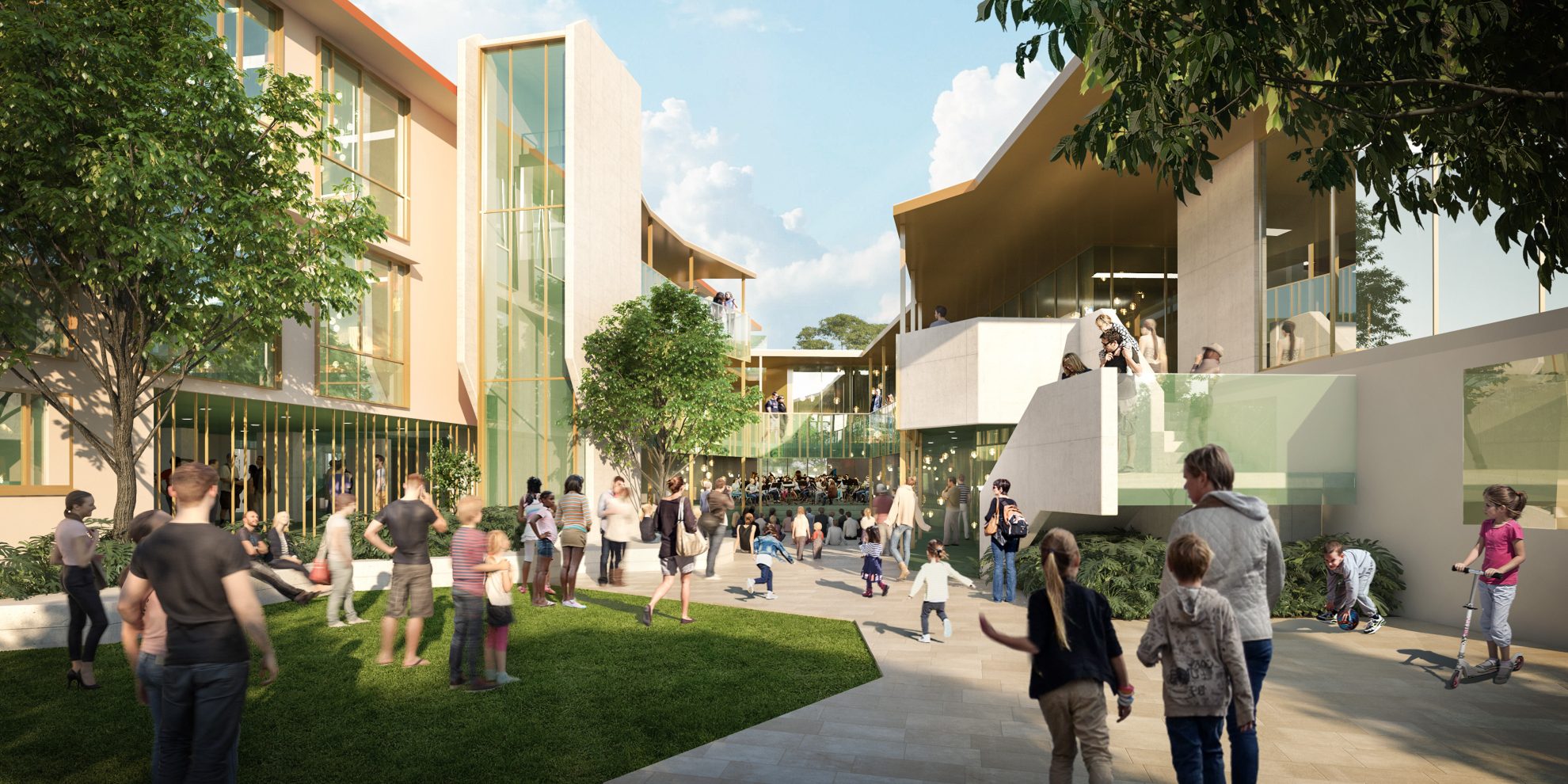 COX Director, Christina Cho
The campus has been designed to respond to local context and the subtropical climate which results in a distinctive and compelling identity based in place-making and that encourages an inclusive and community centred culture
Each level is programmed with a mix of general and specialist learning spaces around a naturally ventilated atrium providing students and staff with a high level of connectivity to nature and the external environment.
The design takes cues from the Queenslander Vernacular with Outdoor learning terraces that wrap and activate the edges of the building, opening out towards the green space for engagement and passive observation.
We have retained and reused the existing school building within the new performing arts precinct. While not heritage listed, the building and site has a great historic significance as a place of education in Queensland. We believed it was important to embed historical roots for the new school
With construction set to commence in 2019, the school will be a flagship, future-focused educational facility, designed to sympathetically integrate with its urban surrounds. Once complete it will cater for up to 1500 students and will provide much needed amenity to families in Brisbane's rejuvenated city fringe.
Inner City North State Secondary College builds on Cox Architecture's award-winning work in the field of educational architecture. Our first vertical school, Adelaide Botanic High, is a radical re-imagining of the high-school experience and is set to open to students in term 1, 2019.
In a statement, Premier Annastacia Palaszczuk was joined by Minister for Education and Member for McConnel Grace Grace to turn the first sod today, determined to deliver the once-in-a-generation new school by 2020.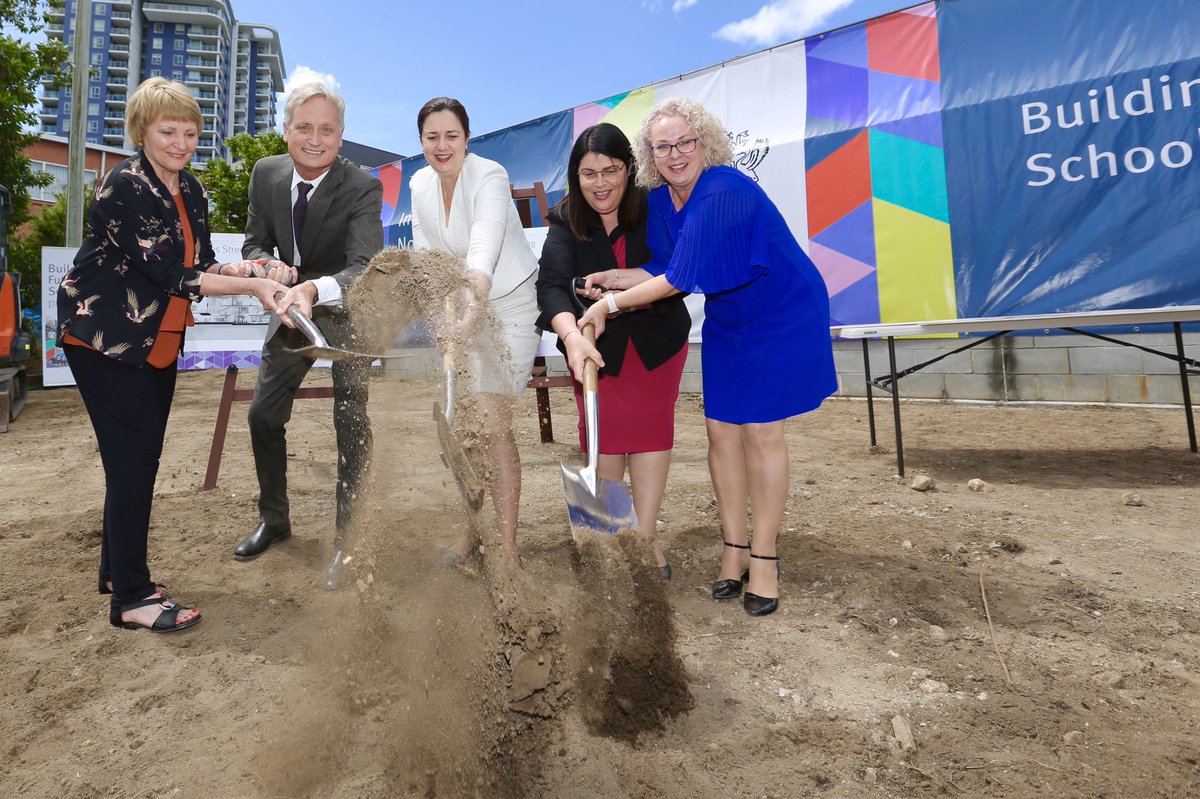 Premier Annastacia Palaszczuk
Construction is starting on the first school being built in Brisbane's inner city in more than 50 years, this is an historic moment.
Not only will it deliver a state-of-the art education facility for our young people but it will create 300 full-time jobs, providing a valuable shot-in-the-arm for our construction sector.
The new Inner North Secondary College will also be Brisbane's first vertical state high school and is being delivered as part of my government's $808 million Building Future Schools Fund.
The project is being developed by Hutchison Builders and in collaboration with ThomsonAdsett, who will document the design.
Sod-turning images courtesy of Grace MP and Premier's insta.