Construction of the Sydney Football Stadium Hits Another Milestone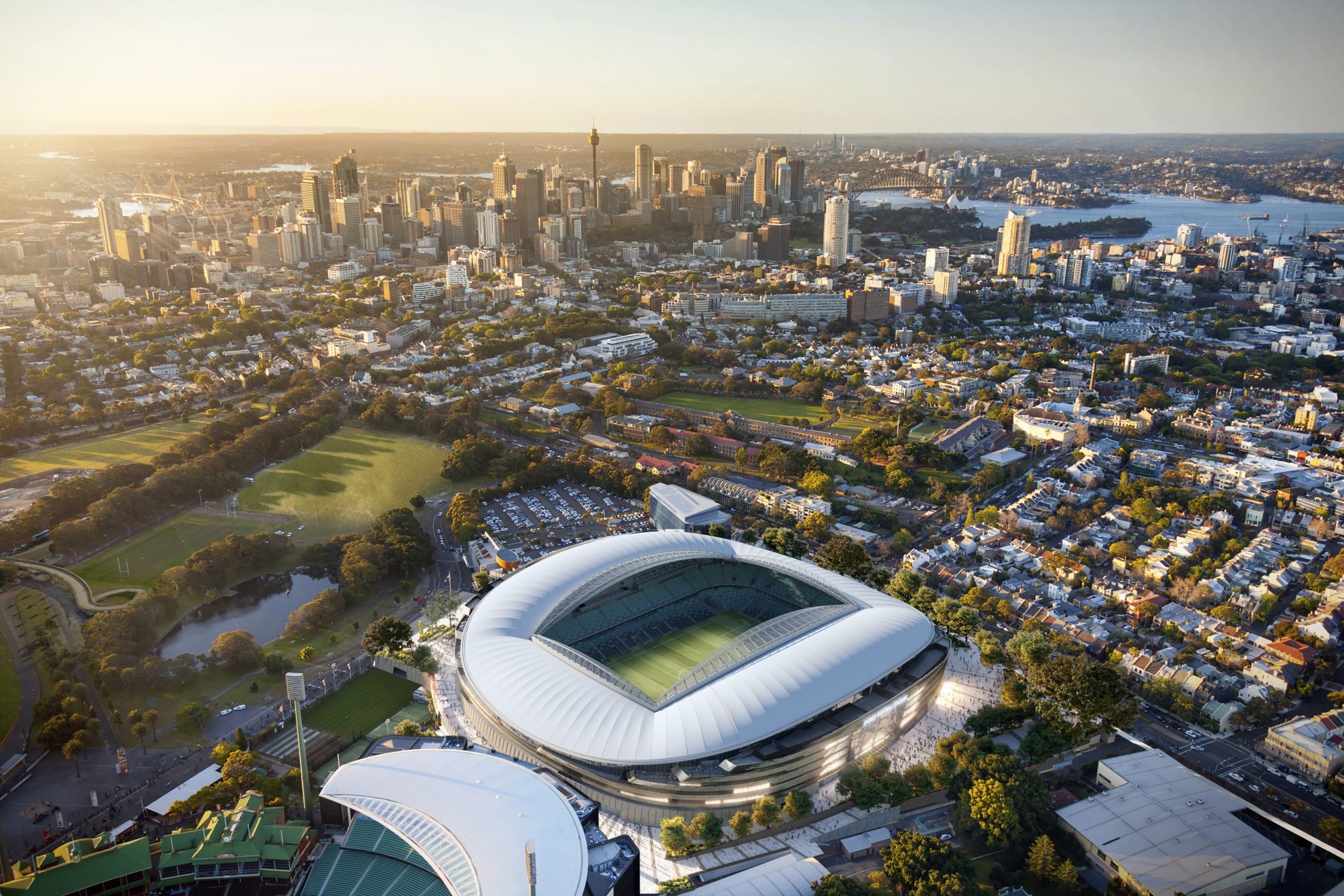 Construction of the Sydney Football Stadium has reached another key juncture with installation of the first pieces of the steel diagrid roof elements. The diagrid gives the roof its unique form and is one of the central design aspects of the stadium.
As a part of our typological evolution of stadia roofs from AAMI Park to Adelaide Oval, the diagrid roof form provides a lightweight double curvature form that does more with less steel.   This approach to lightness maximises roof coverage and atmosphere within the seating bowl, creates a new dynamic form in Moore Park, and embodies the latest in fabrication and environmental sustainability outcomes.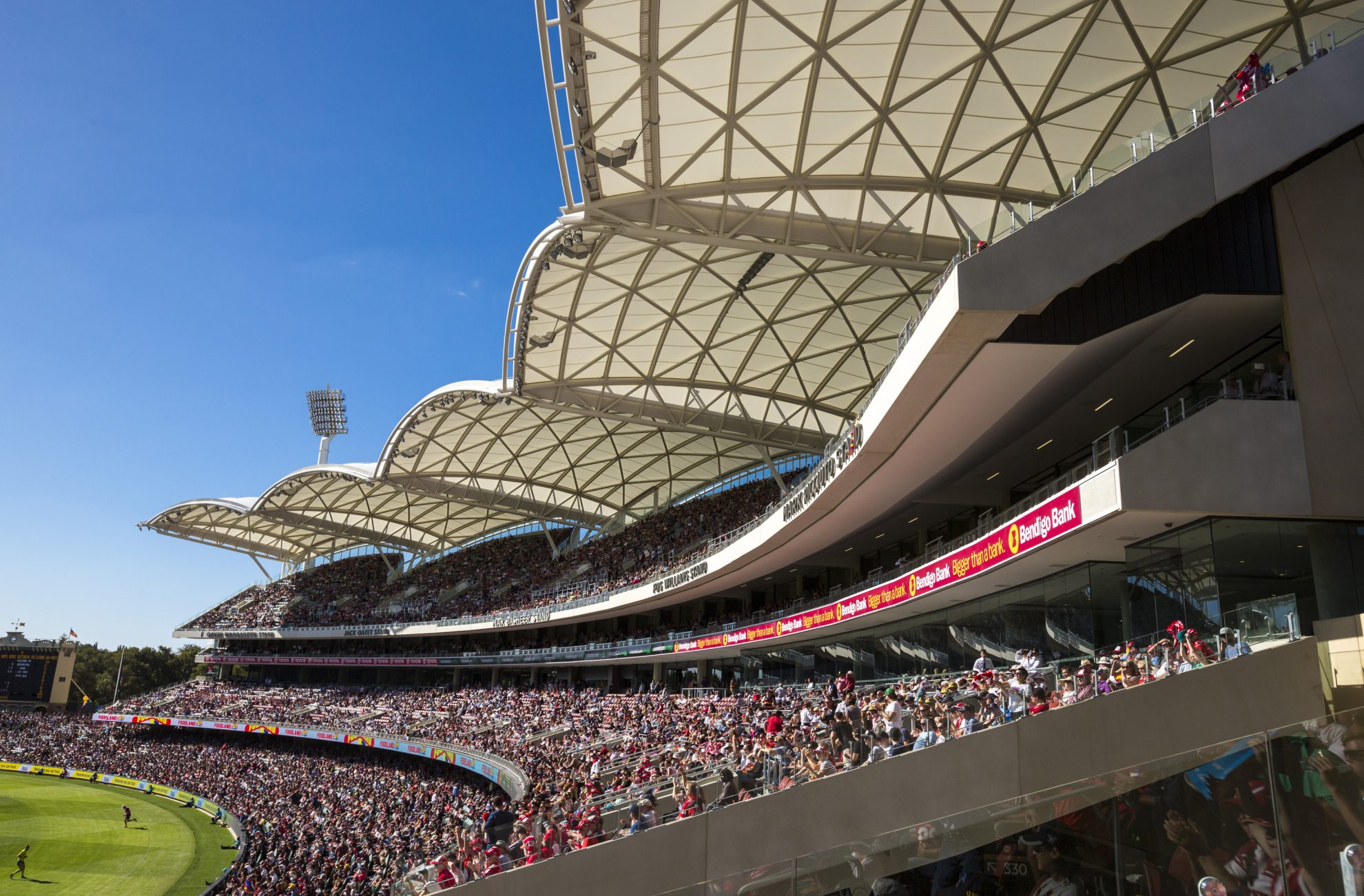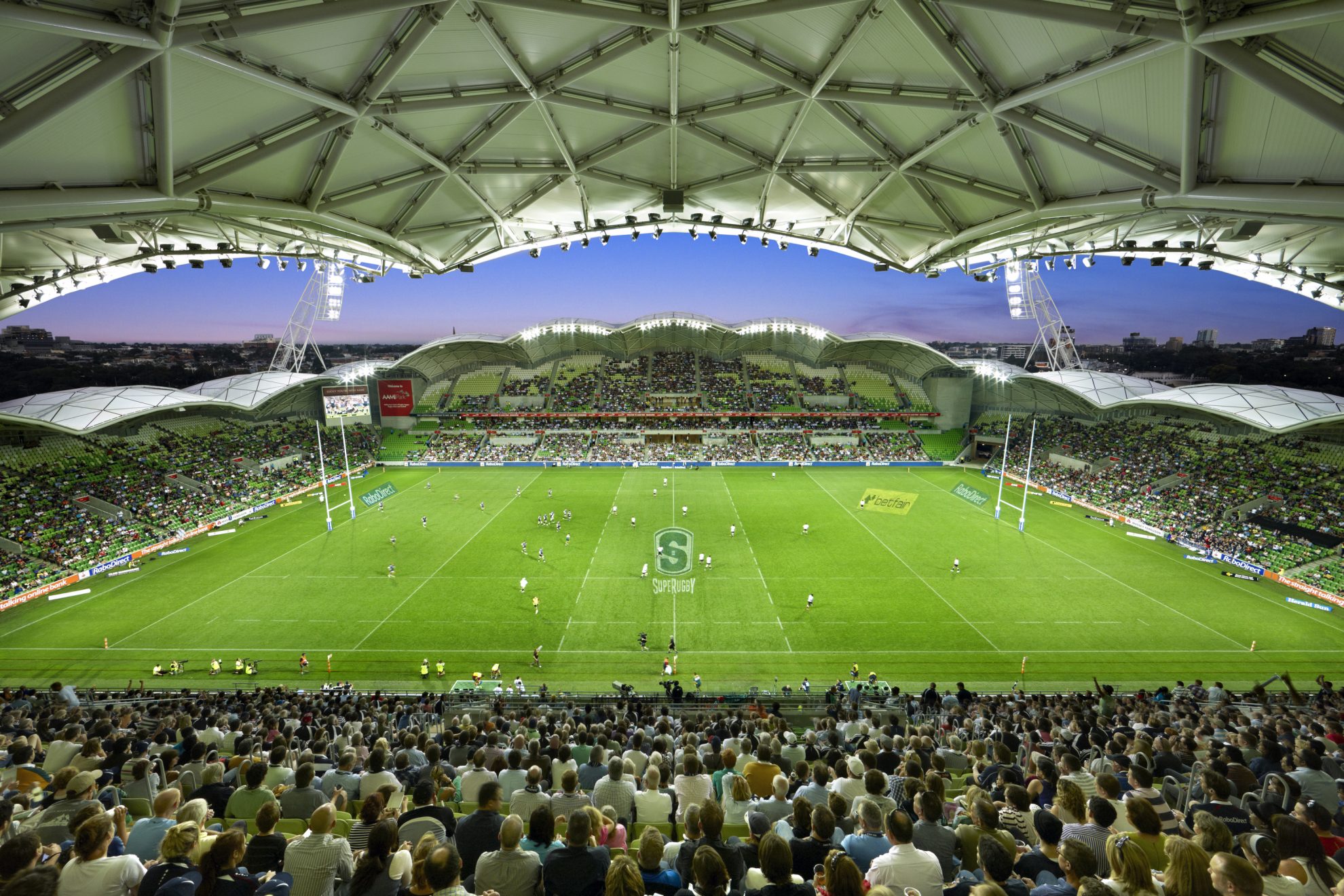 There are 32 diagrid sections currently under construction and being lifted into place.  Each weighing up to 22 tonnes these elegant frames will support the fabric roof covering.
In addition, all the steel rakers and concrete seating plats have now been installed, as well as all four primary roof support structures known as 'derricks', as well as the North and South trusses.
Other activities on site include the installation of the seats, the fit-out of internal public spaces, the precast concrete walls and the external metal stadium façade panelling.
Over the next six months, construction activities will include the progressive removal of tower cranes, public domain and landscaping works.
We can't wait to hear the roar of the fans and witness the feats of the athletes in 2022.