Lift Off: New Roof Taking Shape at Memorial Drive Tennis Centre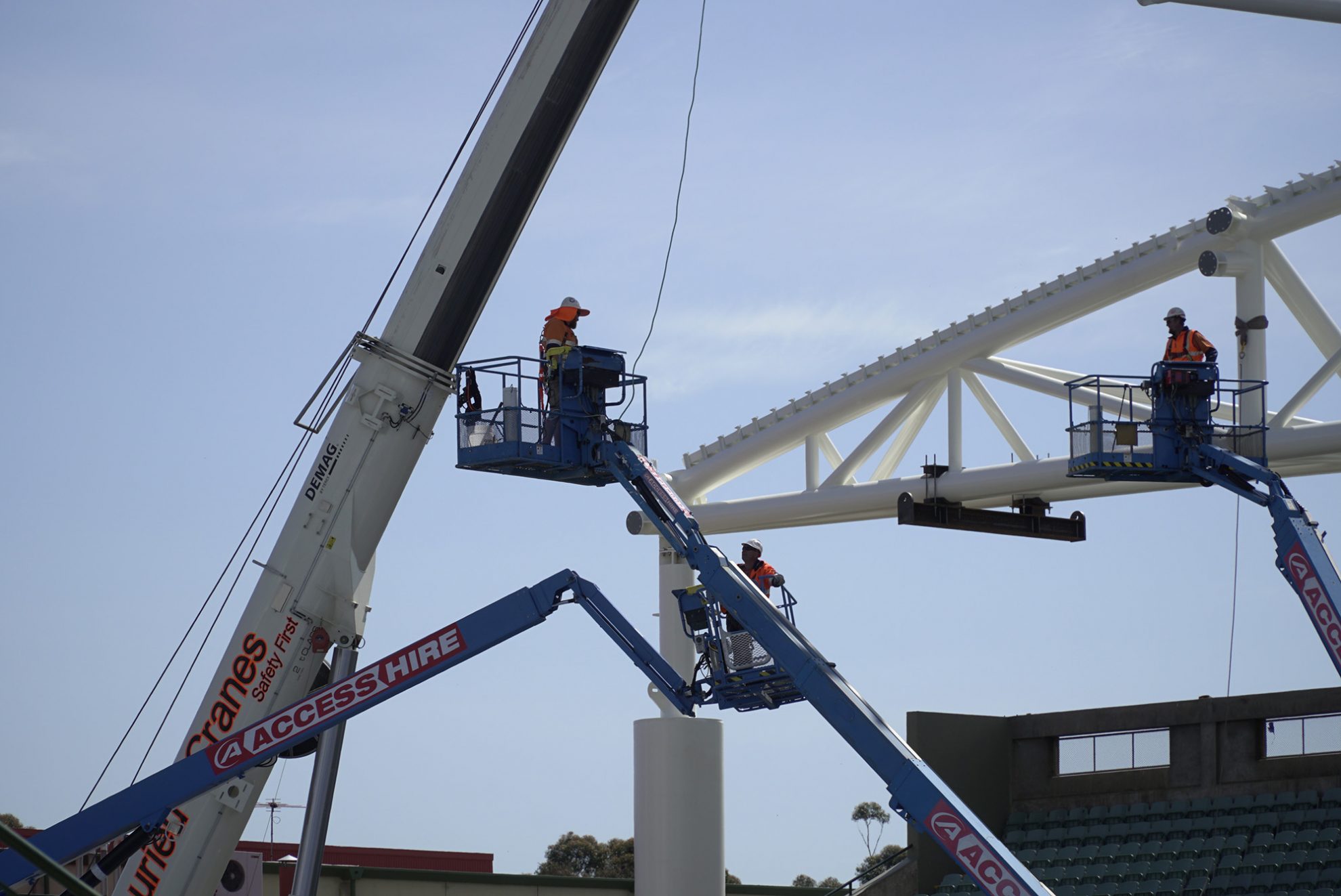 Memorial Drive Tennis Centre's new roof has taken a major step towards completion with the installation of transfer and canoe trusses in full swing.
Two transfer trusses and six canoe trusses will make up the roof's frame. With transfer trusses weighing up to 62-tonne and canoe trusses spanning 78.5 metres in length, the installation of the roof's frame is no easy feat. The large trusses arrive in three pieces, being installed on site and lifted into place using multiple cranes.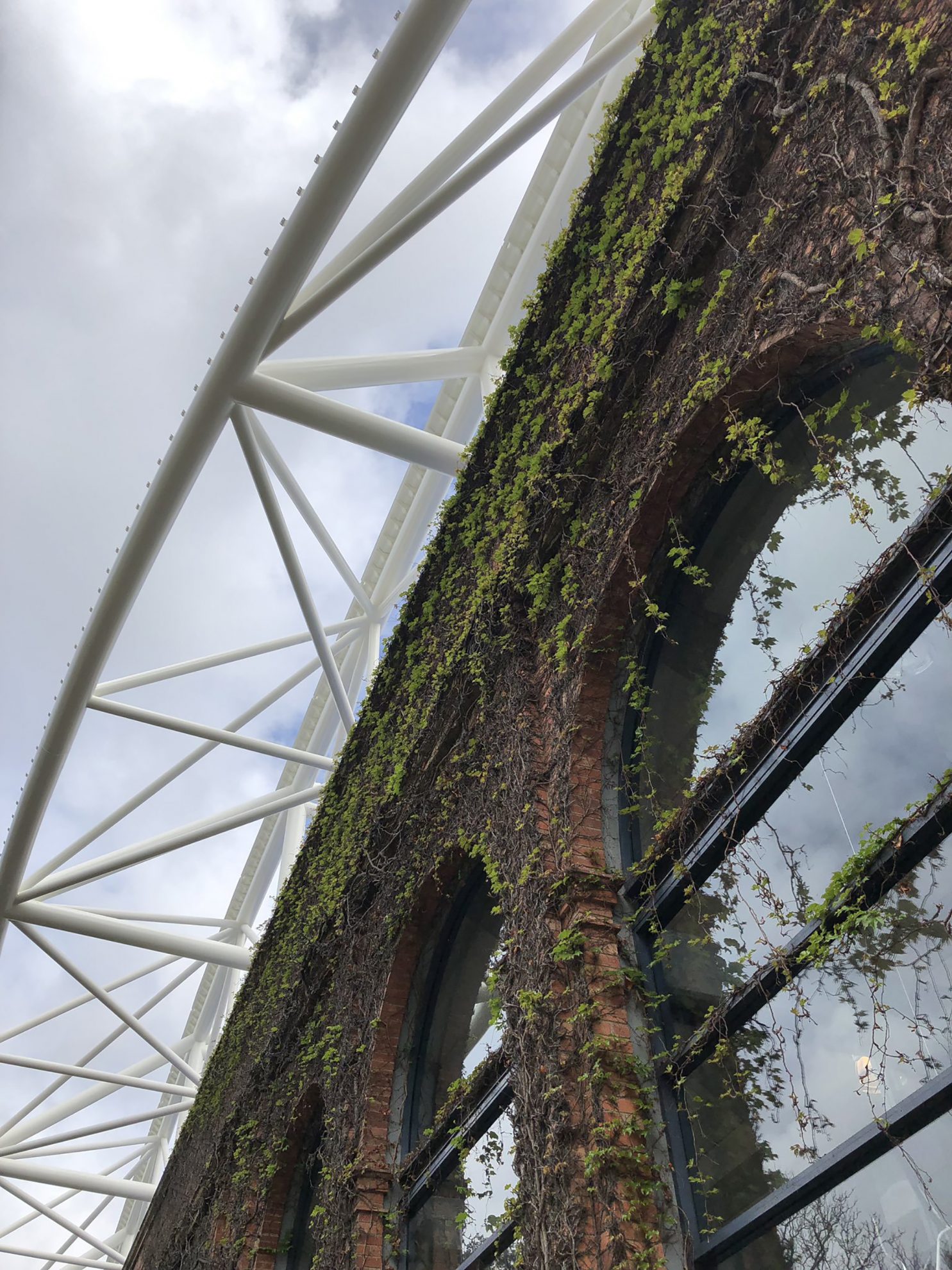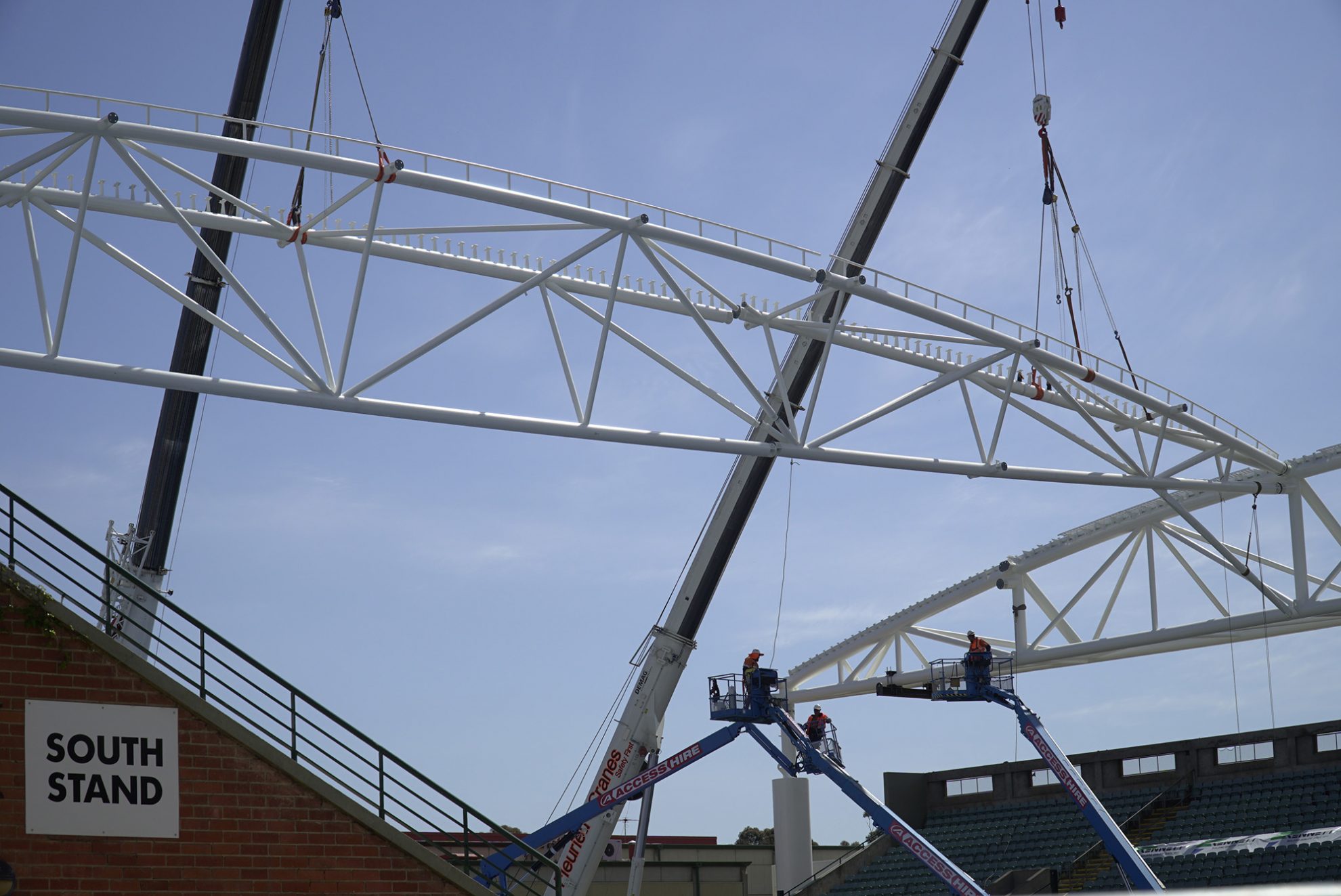 This achievement marks a major milestone for the project, which is set to be completed ahead of the Adelaide International in January 2020. The Adelaide International will bring some of the world's biggest tennis stars, including World No.1 Ashleigh Barty, to Memorial Drive from Sunday 12 to Saturday 18 January 2020.
Acting Chief Executive Office of Tennis SA, Brett Hidson said Tennis SA are thrilled to have worked with COX on a redevelopment that will change the landscape of tennis in South Australia.
"The final design makes the most of our unique location in the Riverbank Precinct and surroundings and will allow for the delivery of world-class experiences and sporting events, set to inspiration generations to come."
Acting Chief Executive Officer of Tennis SA, Brett Hidson
We have a long tennis history in Adelaide and the upgrades to this facility will not only enable tennis to be played year-round, but also puts us in an event ready position for the Adelaide International in January 2020.
COX Director Adam Hannon said the COX team are delighted to have the opportunity to work with Tennis SA to create a centre court redevelopment that builds on an incredible sporting history.
COX Director, Adam Hannon
Memorial Drive will showcase tennis in a setting that builds on the Adelaide Oval and the surrounding Riverbank Precinct.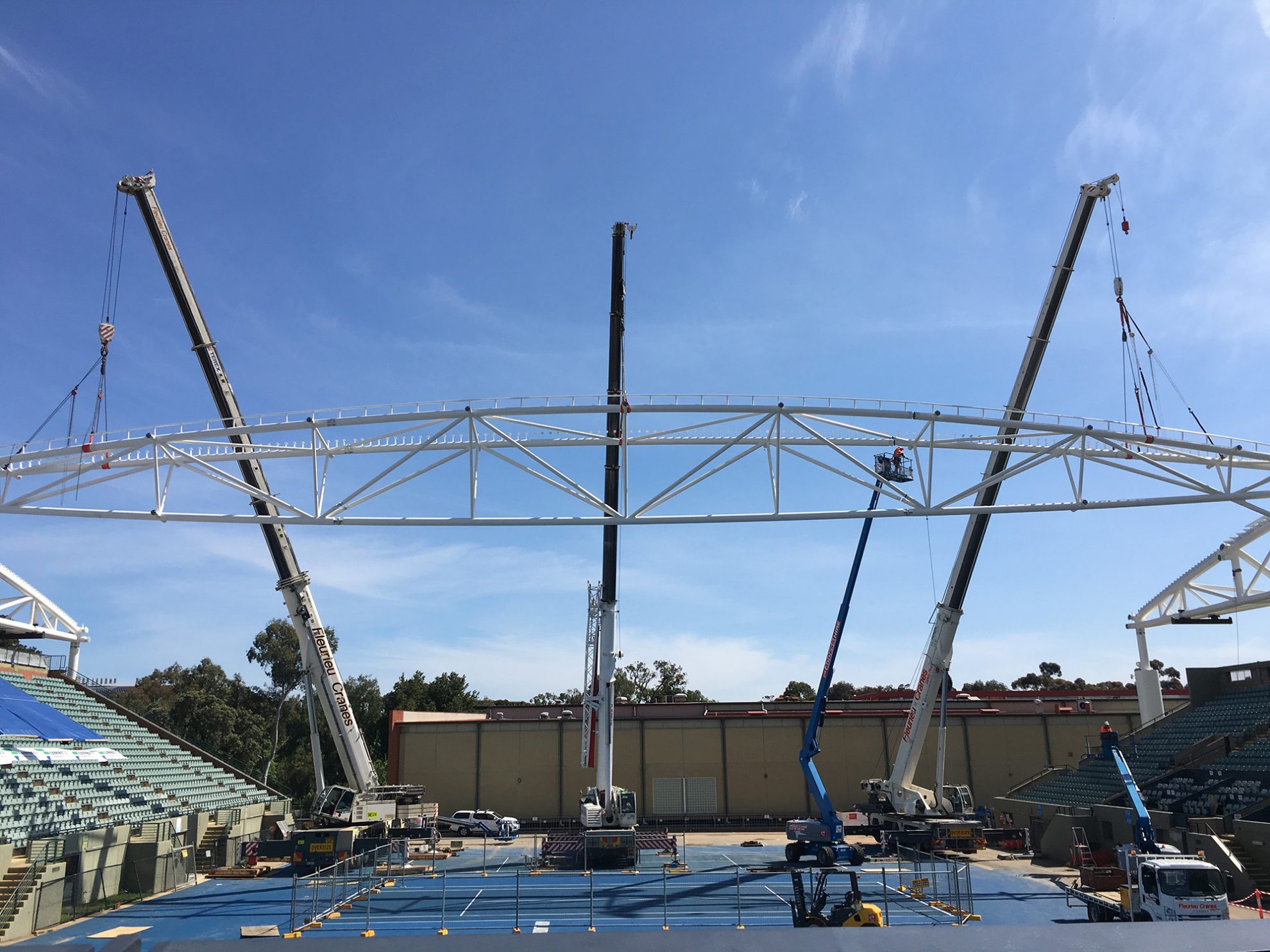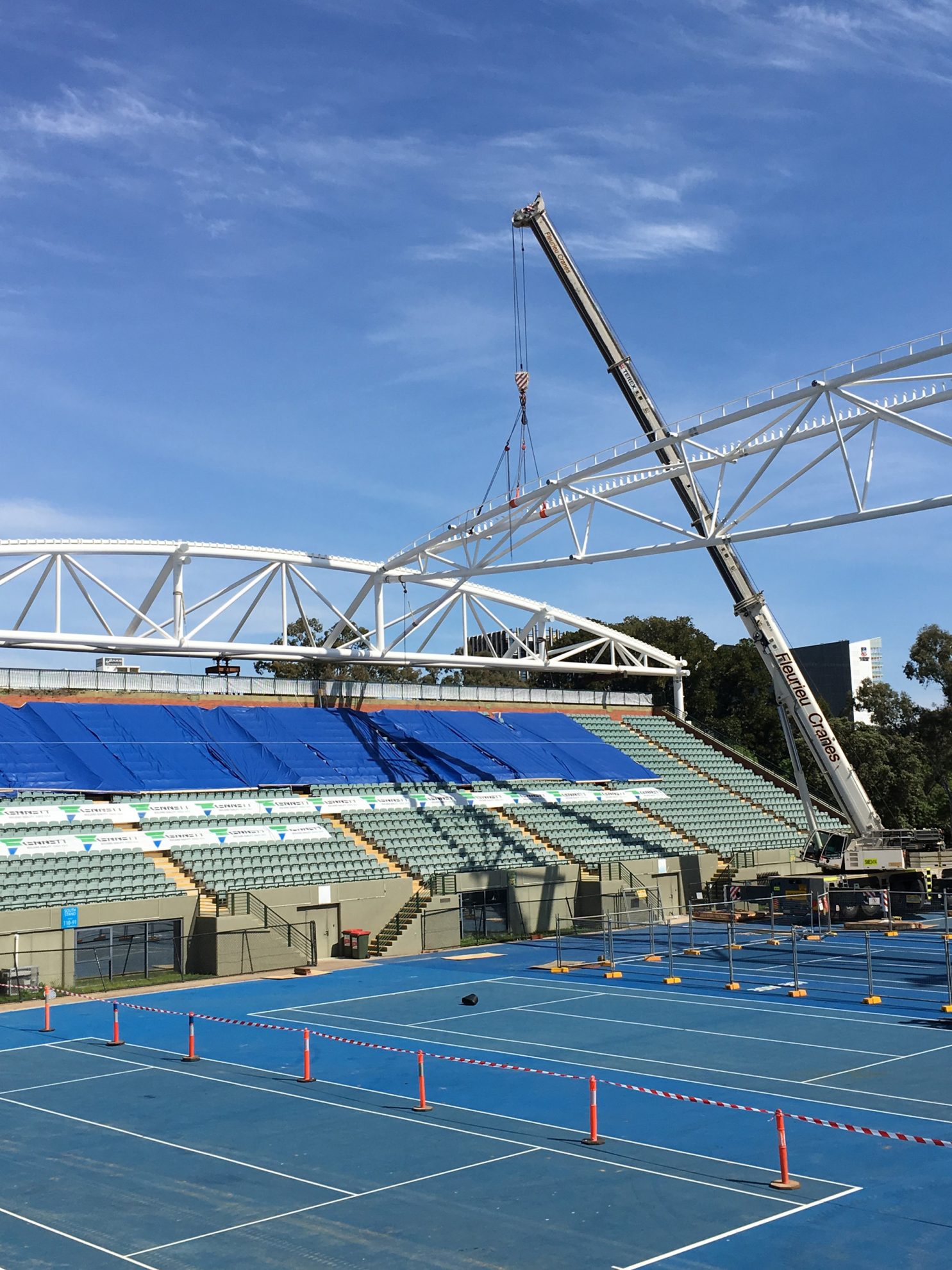 Completion of the entire roof is expected in mid-December.