Project Contact
Ian Smith
Abi Avramov
Agnieszka Liso
Alexander Garrett
Audun Alfheim
Callum Morrison
Cameron Barnes
Danne Kresoya
Don Gilson
Emma Patterson
James Rendina
Julio Brenes Bolanos
Linden Maginness
Rodney Moss
Tess Norton
Tony Rowley
Manuka Oval Lights
Griffith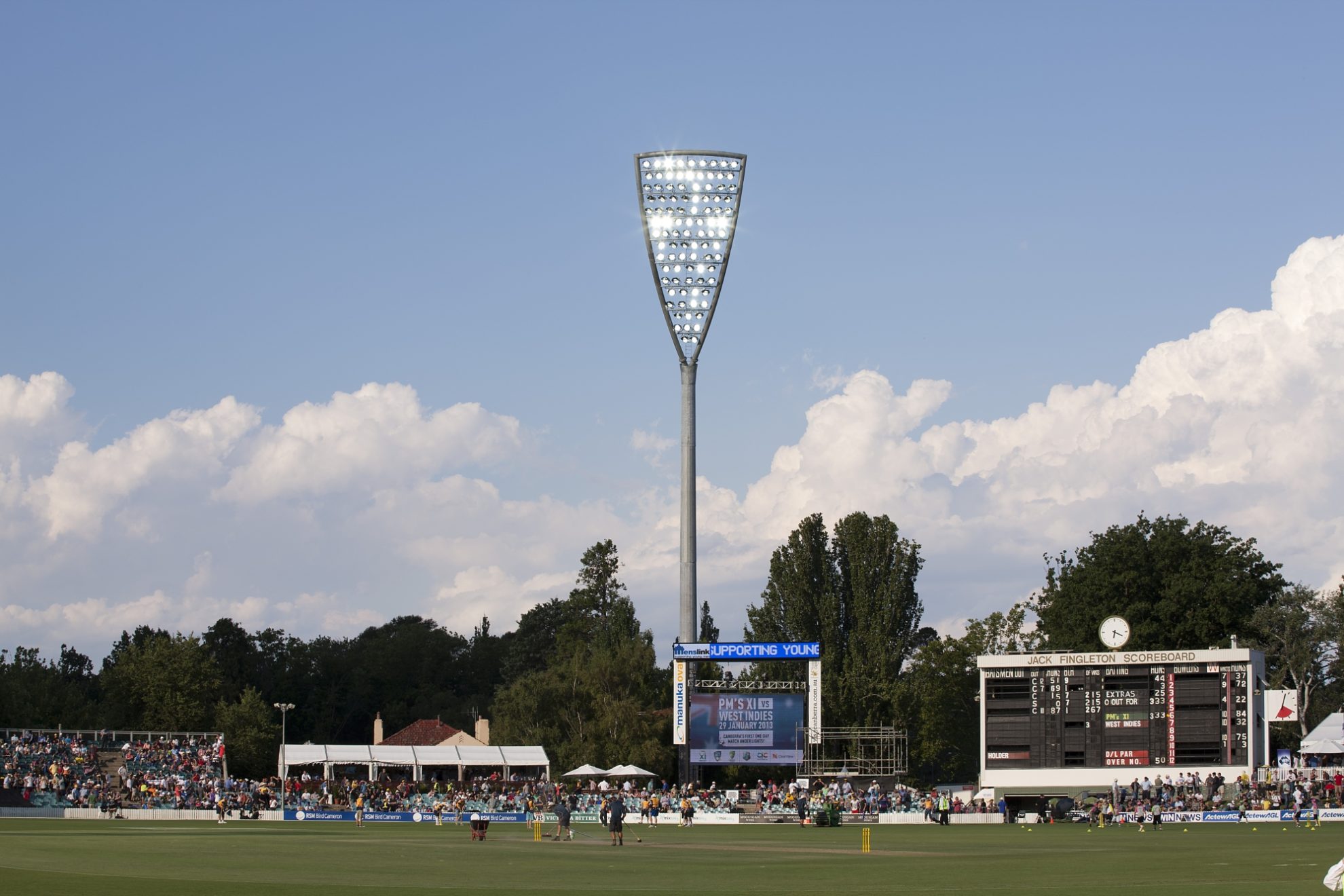 The design of the sport lighting at Manuka Oval aspired to elevate the aesthetic appeal of what are normally very crude, utilitarian structures into elegant, slender, distinctive forms which in time will become part of the fabric of the venue. This is a true case of form following function – delivering a solution that is both necessary and beautiful.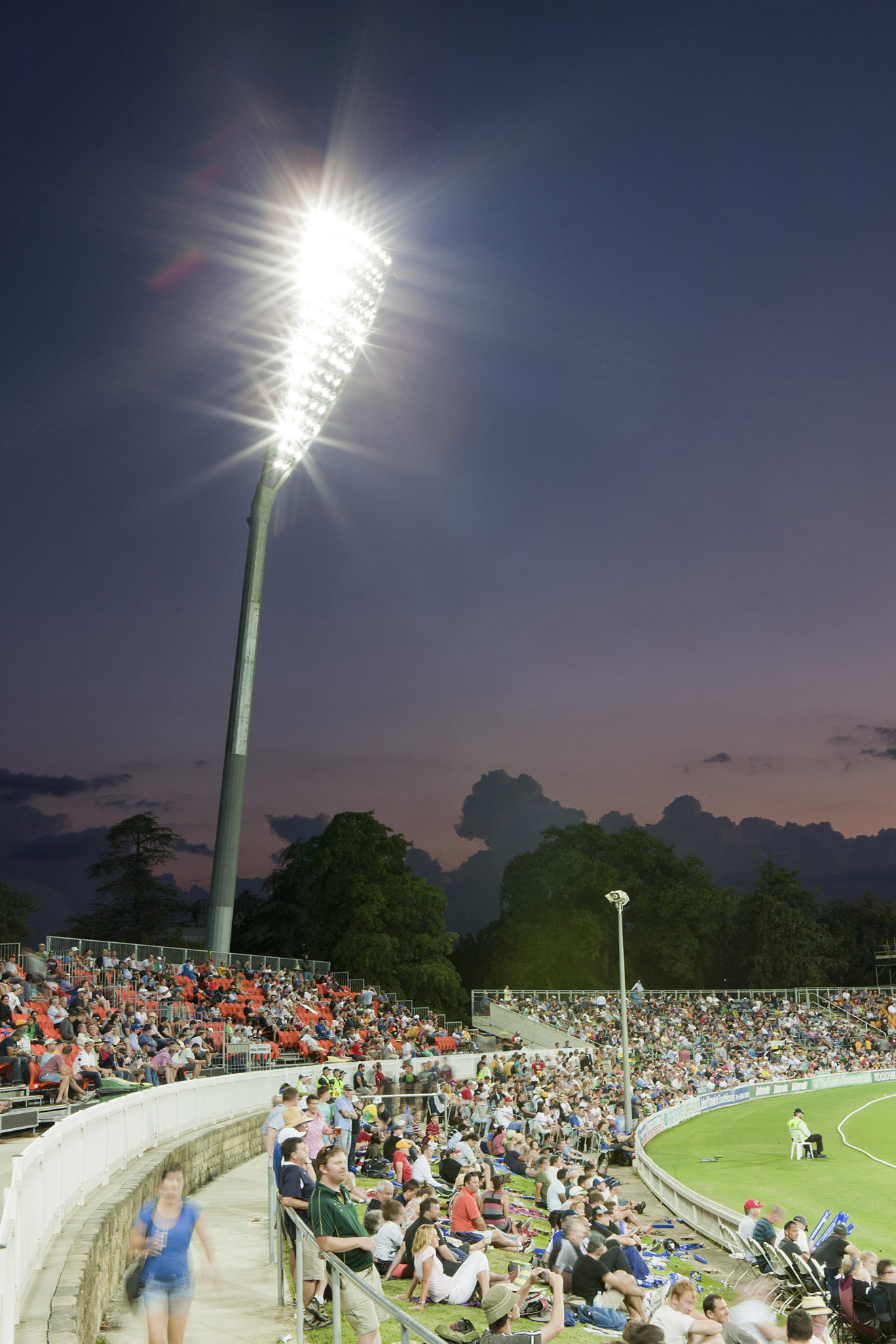 The clear vision for the towers was to celebrate their visual impact and create distinctive markers for the oval. They contribute to reinforcing the Griffin geometry and more clearly define the oval's pivotal place within its urban context.
The technical demands of the project required a seamless collaboration of relevant design and engineering disciplines but, in contrast to previous sport lighting projects, was a design led approach with the architect synthesising the technical requirements into a coherent conceptual framework.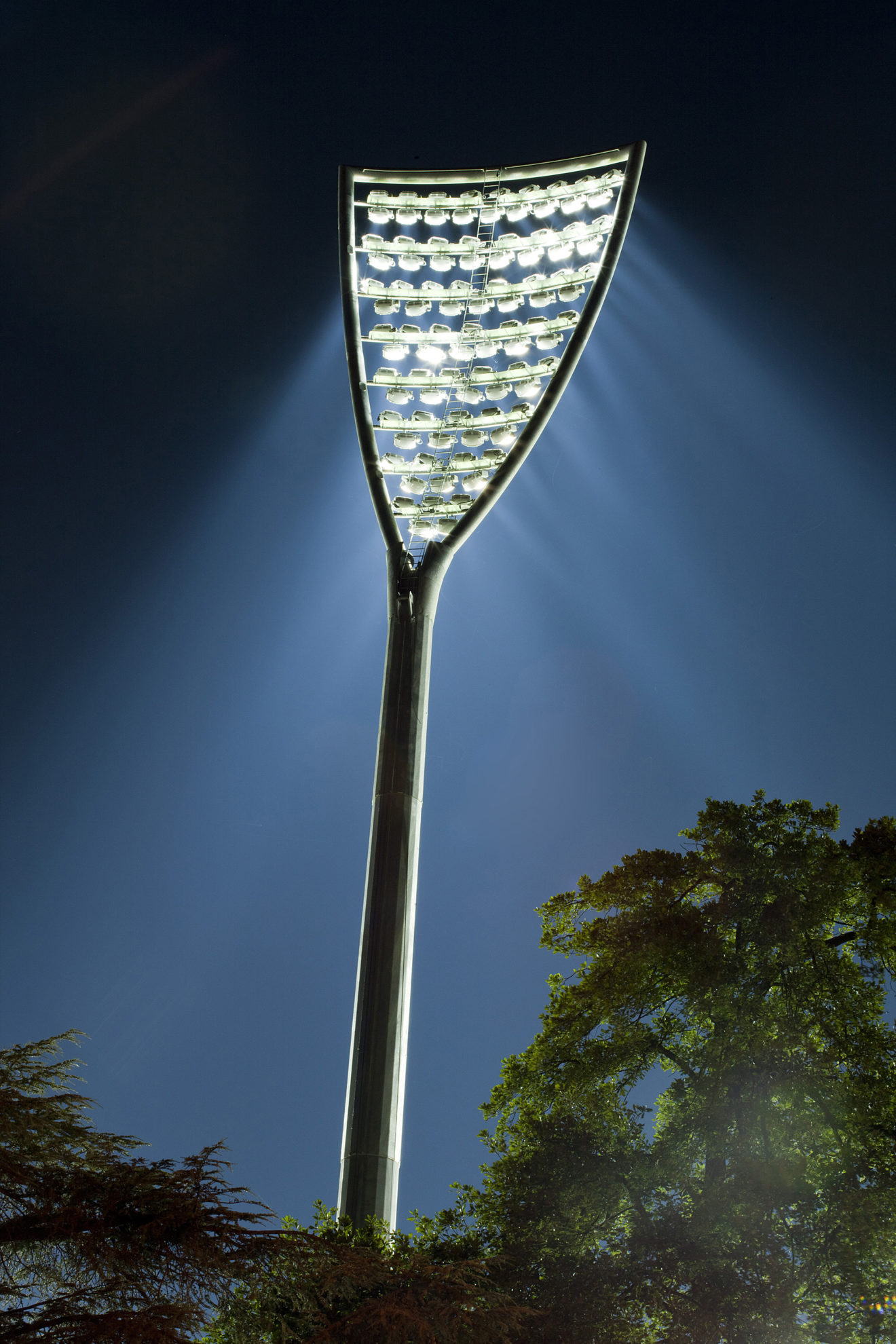 Video credit: Ben Wrigley Photographer