Prepare for the Festival of Football as Allianz Stadium Approaches Completion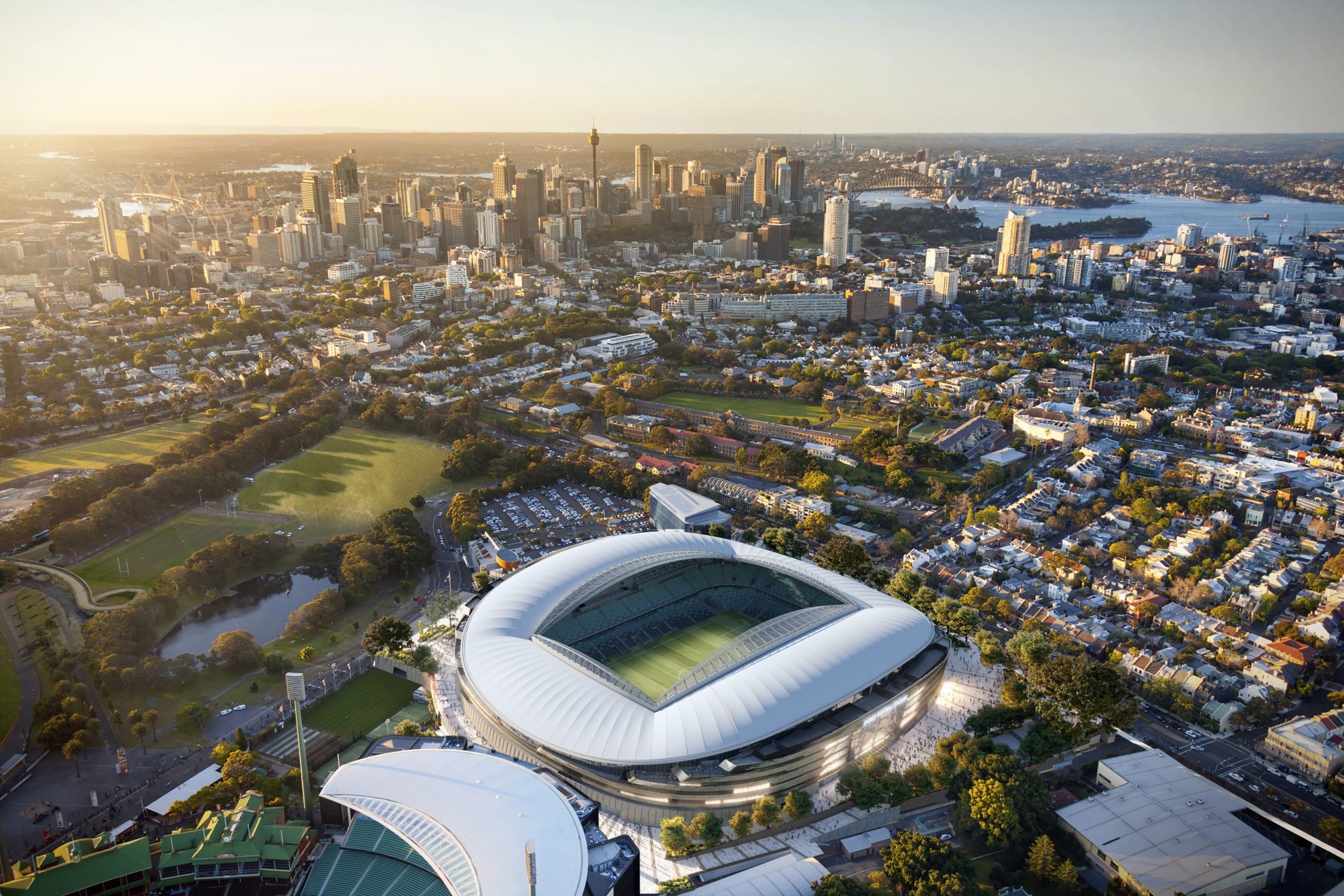 Sporting fans rejoice! It's officially game time at Allianz Stadium. Three blockbuster events have been announced for Sydney's newest sporting and entertainment venue, as it gears up to open its doors for the first time in August.
The schedule of events will kick off with a free community open day on August 28, where locals, sports fans, and members of the design team will fill the stadium, tour the facilities, and sit in the grandstands for the first time.
Following this, fans will be treated to three huge events across five days. The Sydney Roosters and South Sydney Rabbitoh's will battle it out on Friday September 2nd, with The Wallabies taking on South Africa on September 3rd, and the Commonwealth Bank Matildas hosting Canada on September 6th.
These events not only celebrate the conclusion of years of hard work, but also mark the next chapter for Sydney's sport and entertainment scene. A 'stadium in the park,' Allianz Stadium enhances the significant recreation and sports precinct at Moore Park, creating new active spaces for patrons and the community – increasing NSW's ability to host international, national, and local events.
The new 42,500 seat stadium has been designed and built for the fans, with a 360-degree open concourse inside and outside the venue, steep seating angles providing unrivalled views of the field, the very best Merivale food and beverage offering, world-class player facilities and new community spaces to explore, just some of its many features.
"We're opening Allianz Stadium earlier than scheduled with a free community day before the biggest names in world sport from three major football codes kick off an unforgettable opening series of events at Sydney's new world-class venue," Mr Ayres said.
"Over 150,000 fans are expected to visit the new precinct over the course of the four events, providing a significant boost to the NSW visitor economy," Mr Ayres said.
The Hon. Stuart Laurence Ayres, MP
It's been a long time coming for sports fans but we're so incredibly excited to open Allianz Stadium and welcome the community back to what will be the best sports and entertainment venue in Australia.