Proserpine Entertainment Centre: A New Heart for a Connected Community
This project was born of Cyclone Debbie, which tore through northern Queensland in March 2017.  The cyclone severely damaged the existing building, which was at the centre of Proserpine's community. It hosted weddings, funerals, performances and celebration.
The subsequent repairs were unsuccessful, and the building was effectively condemned.
Almost exactly five years later, we are proud to celebrate, with the Proserpine community, the rebirth of the Proserpine Entertainment Centre.
Aunty Agnes Boyd and "her boy Ian" of the Ngaro people of the Whitsundays provided the Welcome to Country and Smoking Ceremony for the Centre, weaving through the colonnade in a reflection of the weaving of their totem the Rainbow Serpent.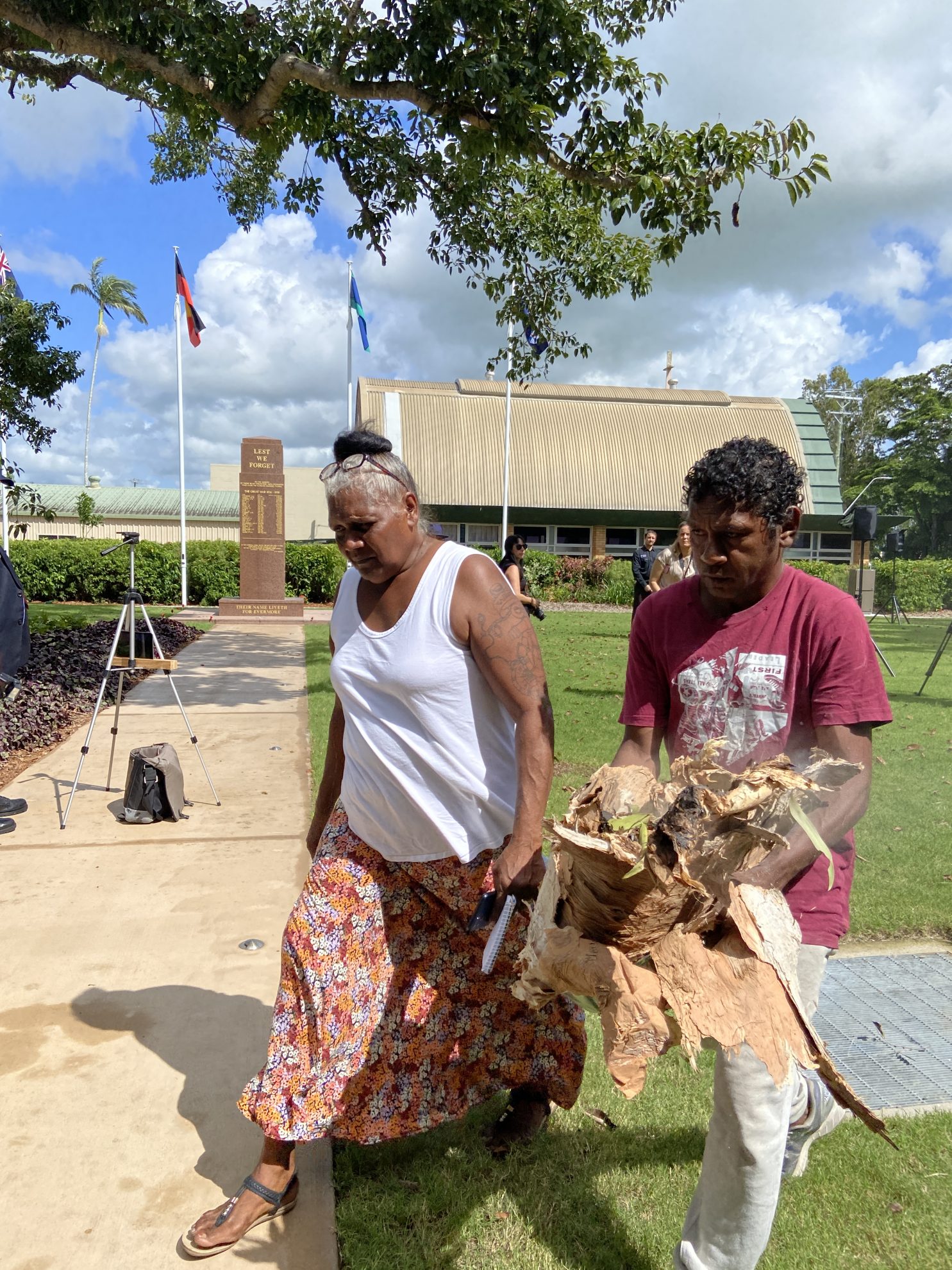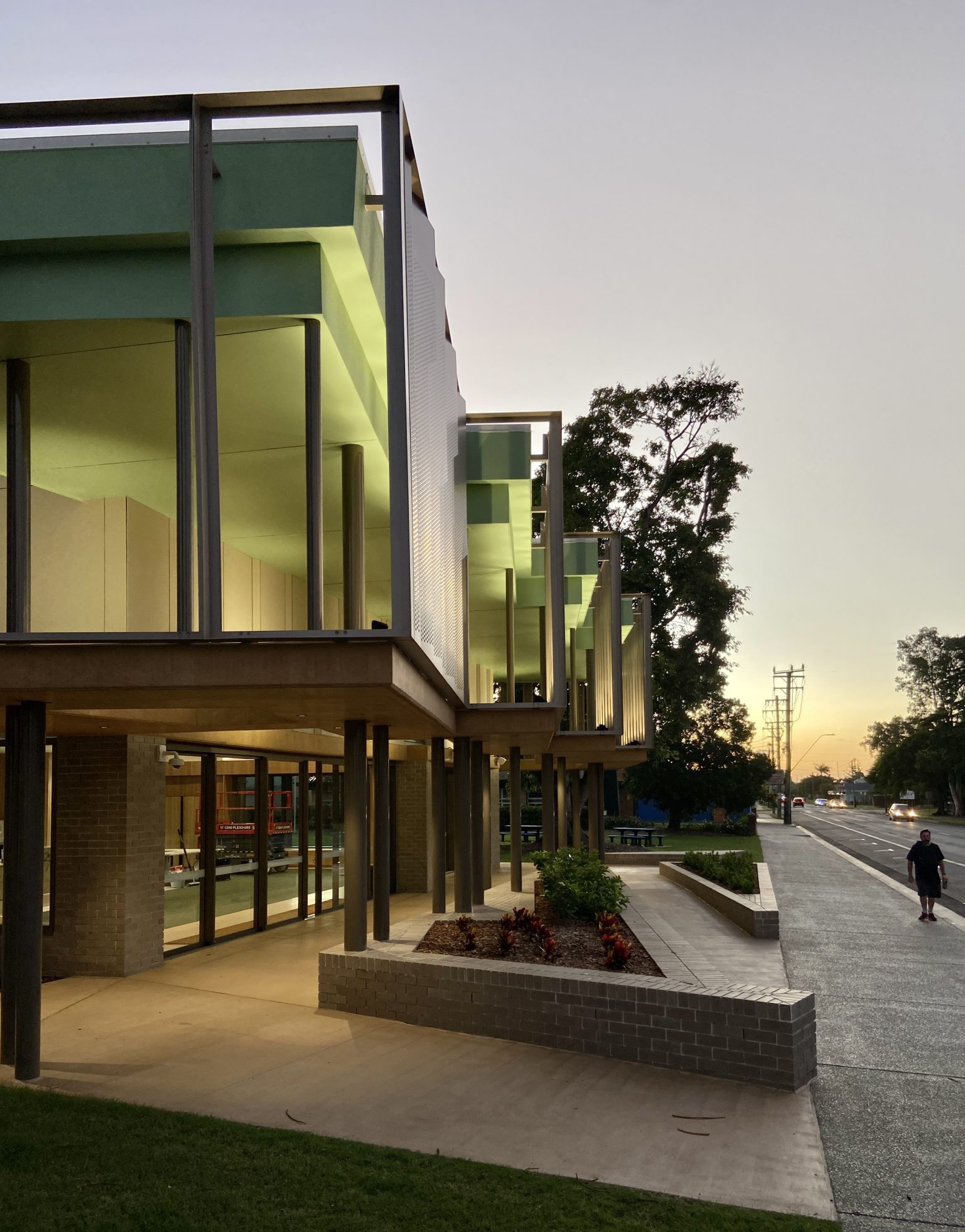 The story of this project is one of community and collaboration.  All three levels of government contributed to a new start.  In early 2019, COX were appointed with longtime collaborators CA Architects.
The new design responds to the historic Main Street, bringing the building forward to meet the street.  It sets up a link with the existing library and gardens and pays careful consideration to the neighbouring Eddie Oribin designed church. A screen was arranged to the north, controlling sun and providing identity for the building.
A new cenotaph was designed and relocated to support the continuing recognition and commemoration of the sacrifices of the community.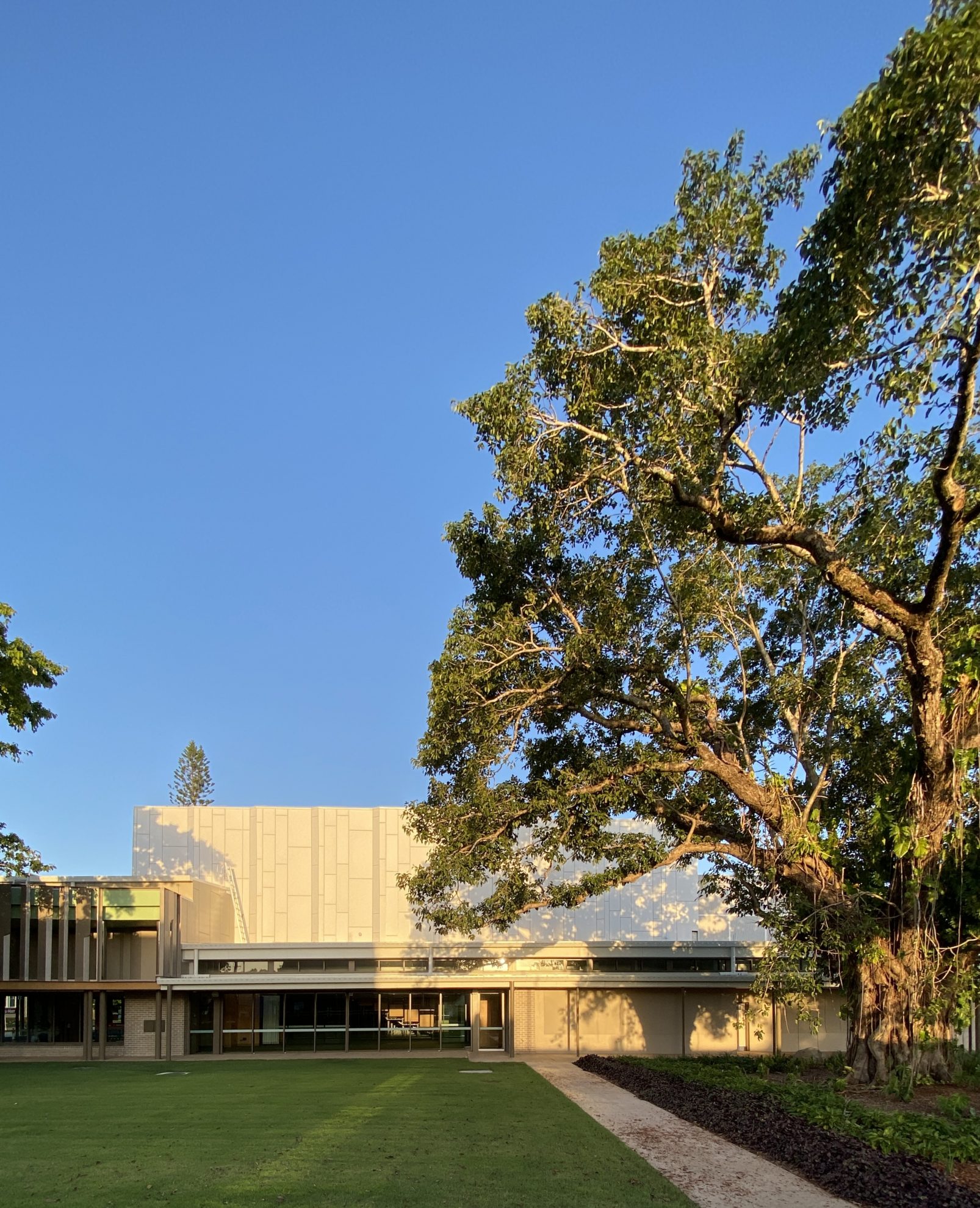 To best serve the needs of this small but connected town, the desire was for a tiered proscenium theatre as well as a flexible flat floor function room. These requirements were delivered with one major room and retractable seating, providing seating for 380 people.
Although the emphasis for the tiered theatre is always on the stage, the project set up the flat floor space to work off the alternative axis.

This allowed the room to be naturally ventilated and to open to a garden foyer and generous lawn for gatherings of families and friends.  It also boasts a state of the art theatre and lighting fit-out, maintained by a solar panel system which will reduce overall operating costs.
Premier and Minister for the Olympics, The Honourable Annastacia Palaszczuk
This centre is absolutely state-of-the-art.
Flexibility is fundamental to the success of regional venues with their dual goals of supporting both the community and touring productions.  This project achieves this is a way that is uniquely Prosperpine.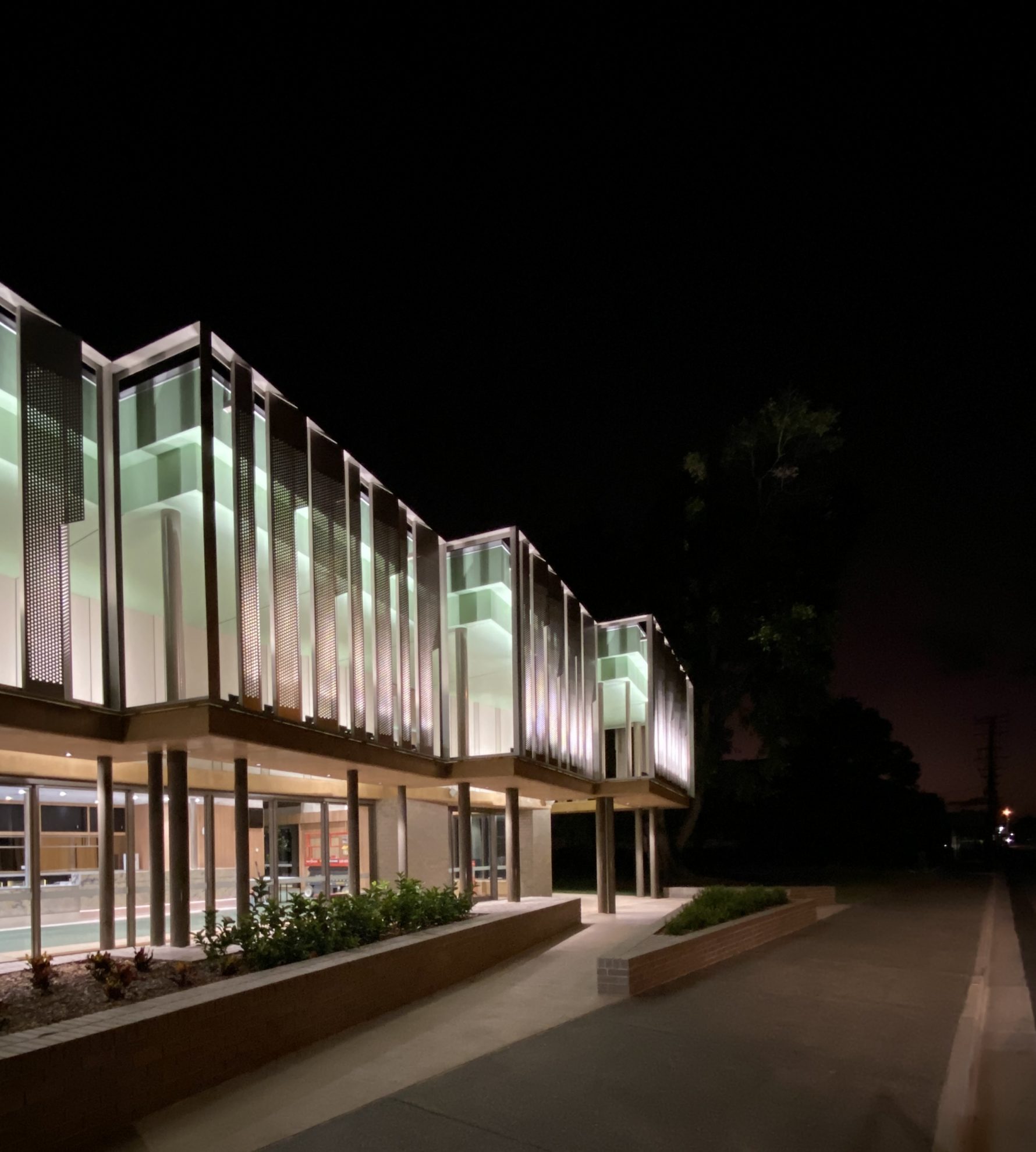 Whitsunday Regional Council Mayor, Andrew Willcox
The end result is a ripper and the new PEC will be a landmark facility in Proserpine for many years to come… this  should allow us to attract world class acts for our community to enjoy.