West End State School Expansion One Step Closer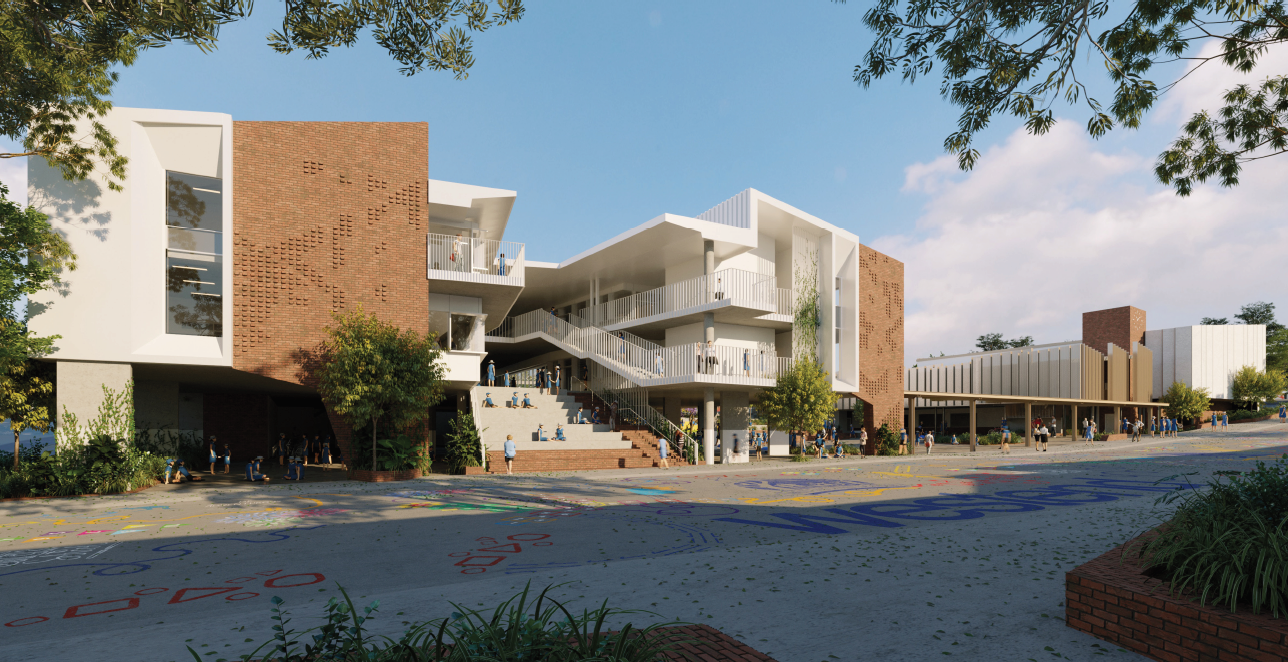 The West End State School (WESS) in Queensland, after experiencing significant enrolment growth over recent years, is undergoing an exciting project to increase its student capacity. Yesterday, Education Minister Grace Grace and Member for South Brisbane Jackie Trad turned the sod on Stage 1, marking an important milestone for the expansion.
COX was appointed as the architects for the project in January of this year. The concept designs have been developed in close collaboration with the school to ensure their vision for the expansion and connection to the existing campus is realised.
Member for South Brisbane, Jackie Trad
We've listened to what parents and carers have said and incorporated their feedback into the project. All new classrooms will be connected by a green-space campus heart, giving students a dedicated space for outdoor learning and play.
The designs maximise flexible and open areas, will provide exciting new teaching and learning spaces and include valuable outdoor play environments for students. The planned designs also create a campus heart to connect the existing facilities with the new buildings.
Stage 1 will provide a new learning facility on the corner of Horan and Ambleside streets.
Stage 2a will include the administration and library building and an additional learning facility which will be located on Ambleside Street.
Stage 2b will include a creative learning centre on the corner of Horan and Vulture streets plus an undercover carpark.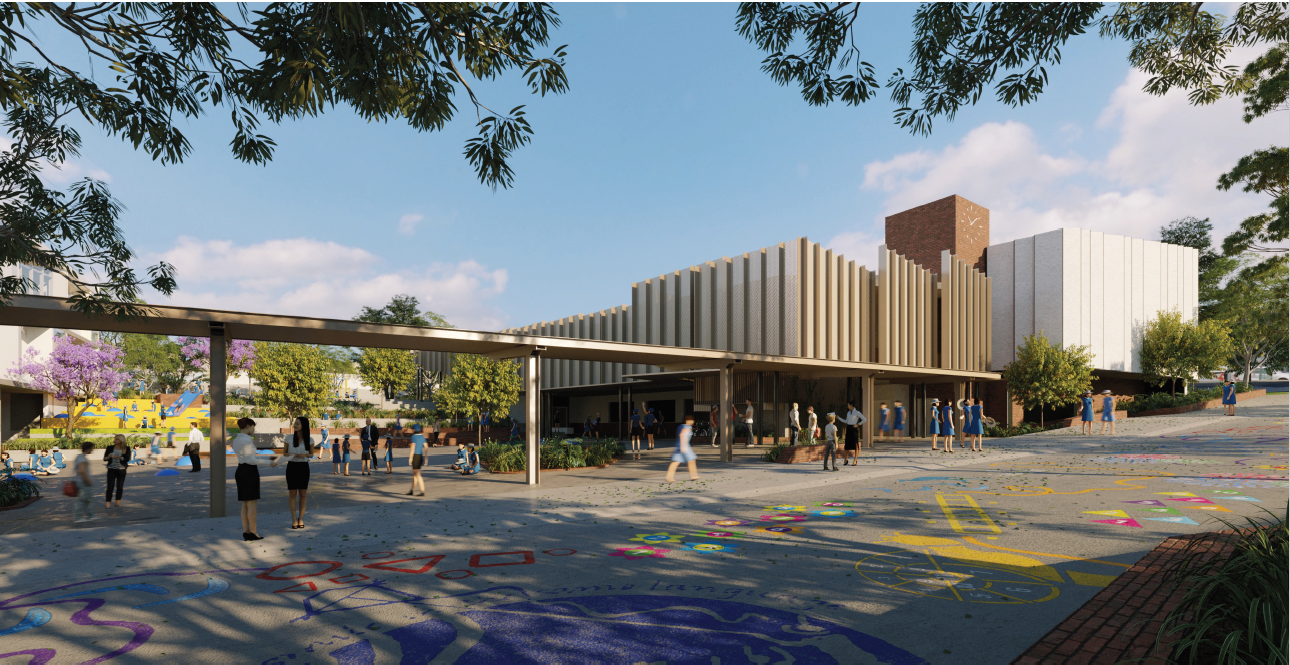 Principal Kim McNamara welcomed the milestone.
"I'm extremely excited to see our school campus transform and capture the essence of our education direction for the students at West End State School," Ms McNamara said.
"We've been on the journey since the concept design development, and across the board the collaboration has been remarkable, to ensure our students are equipped with modern and specialised facilities."
WESS Principal, Kim McNamara
Growth brings excitement, new people and new challenges, and with abundance of outdoor and flexible spaces planned, the students will be empowered to achieve their personal best.
Stage 1 is set to be completed in 2020, and stage 2 completed for 2022. Read the full press release here.