Signage and Wayfinding
COX Signage and Wayfinding draws on in-house expertise and an interdisciplinary approach to develop and deliver integrated, sensitive and effective wayfinding systems.
Over the past two decades, wayfinding design has emerged as a key consideration of successful built environment projects. For projects that seek to deliver the best experience possible for users, wayfinding is an essential criteria. COX Wayfinding believes that effective wayfinding systems are the result of a considered and sensitive design approach that places users at the centre of the process.

Why COX Signage and Wayfinding?
A strong wayfinding strategy that delivers a comprehensive and coherent end-user experience is an essential component of all design processes, from Architecture to Urban Design. Our inter-disciplinary approach to wayfinding design utilises both wayfinding specialists and the awarded expertise present at COX to deliver wayfinding experiences that enhances a place's identity and strengthen user connectivity with their environment.
COX Wayfinding works in-house with COX's awarded teams of Architects, Interior Designs, Planners, 3D Artists and Modellers, and Graphics Designers to design responsive and integrated wayfinding systems that adhere to COX's core values across a variety of sectors.
The experience accumulated by the COX Wayfinding practice includes projects within the following sectors:
Capability
COX Wayfinding utilises an established methodology to guide clients and their projects through the wayfinding design process.
The processes and phases employed by COX Wayfinding include the following: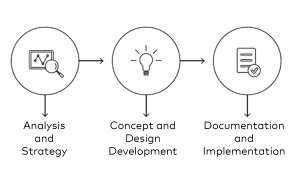 COX Wayfinding and Signage Projects