Goodwill Pedestrian Bridge
Brisbane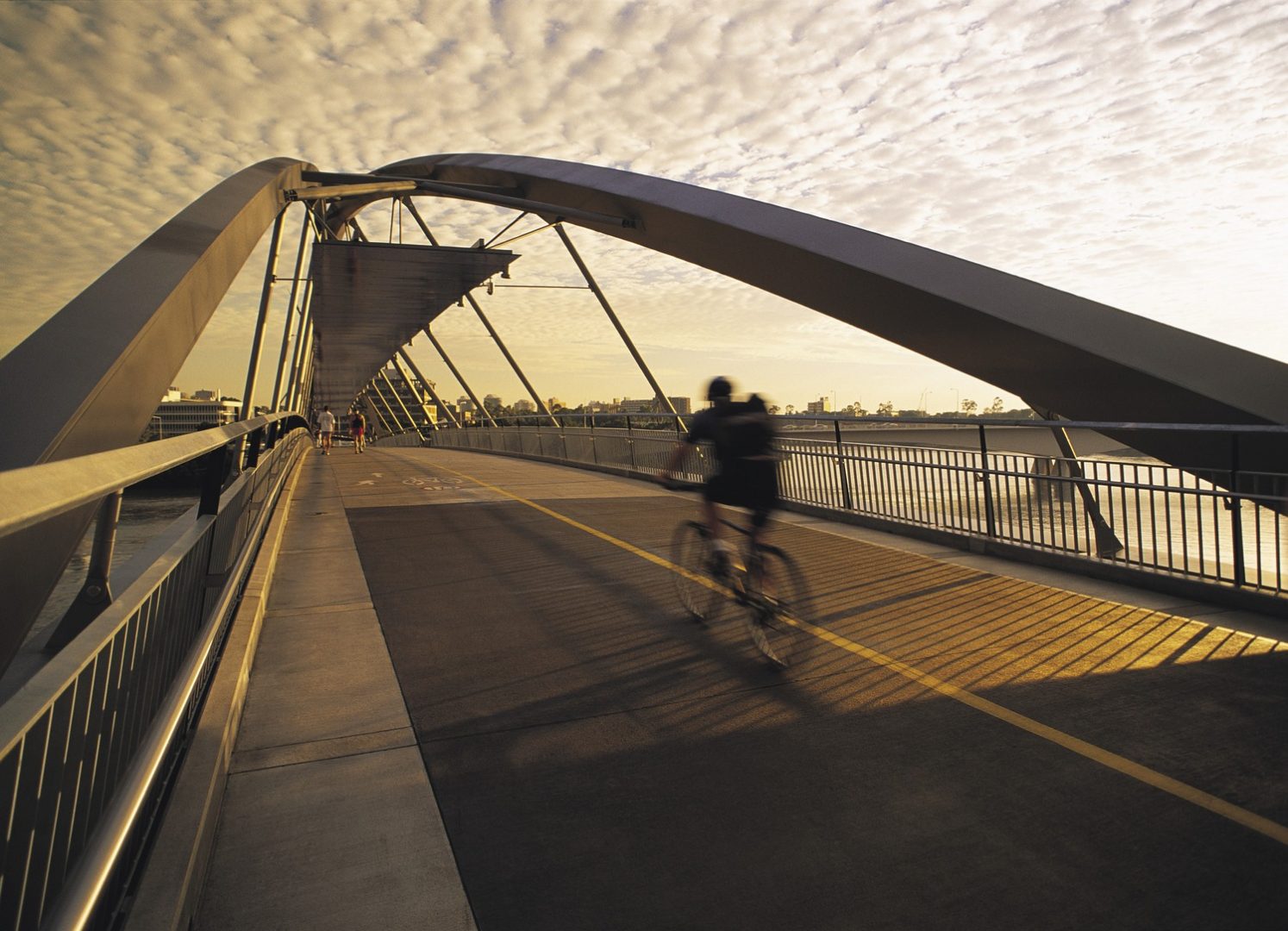 Completed in 2001, the Goodwill Pedestrian Bridge was one of the first crossings of the Brisbane River in decades. The bridge connects the Central Business District's Botanic Gardens across to the South Bank parkland, the city's primary cultural and entertainment precinct.
To vary its journey of 400 metres length, the bridge is designed as three differently oriented segments. Beginning at the South Bank end, it ramps and curves around the Queensland Maritime Museum overlooking its historic vessels. The central segment is a straight 120 metre span supported by a tilted double-arch structure, meeting the final segment at a cantilevered viewing platform made possible by a shift in geometry. This segment descends under the city's freeway into dense mangroves, opening out into the Botanic Gardens and the Queensland University of Technology.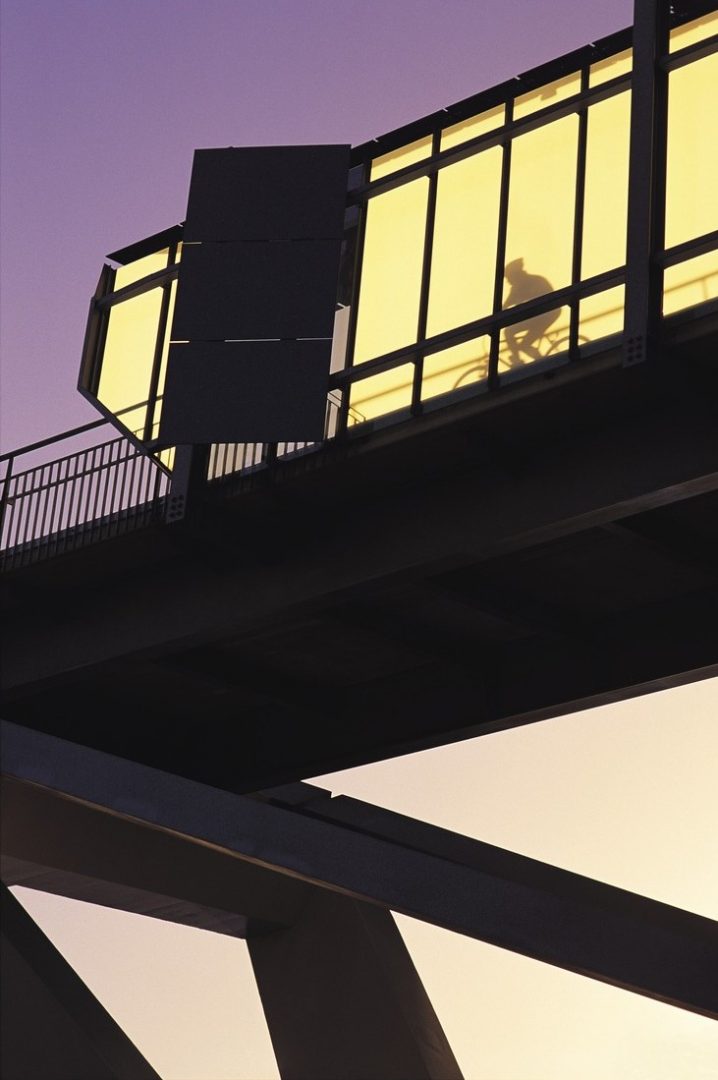 The project expanded to incorporate refurbishment of the Maritime Museum and to create a curved copper entry structure into the campus.
Designed in conjunction with Arup, this bridge eschews the worldwide trend towards 'pure' bridge structures to generate a diverse experience and varied appreciation of its river and urban context.