Insurance Australia Group (IAG) Workplaces | Interiors
Adelaide, Brisbane, Melbourne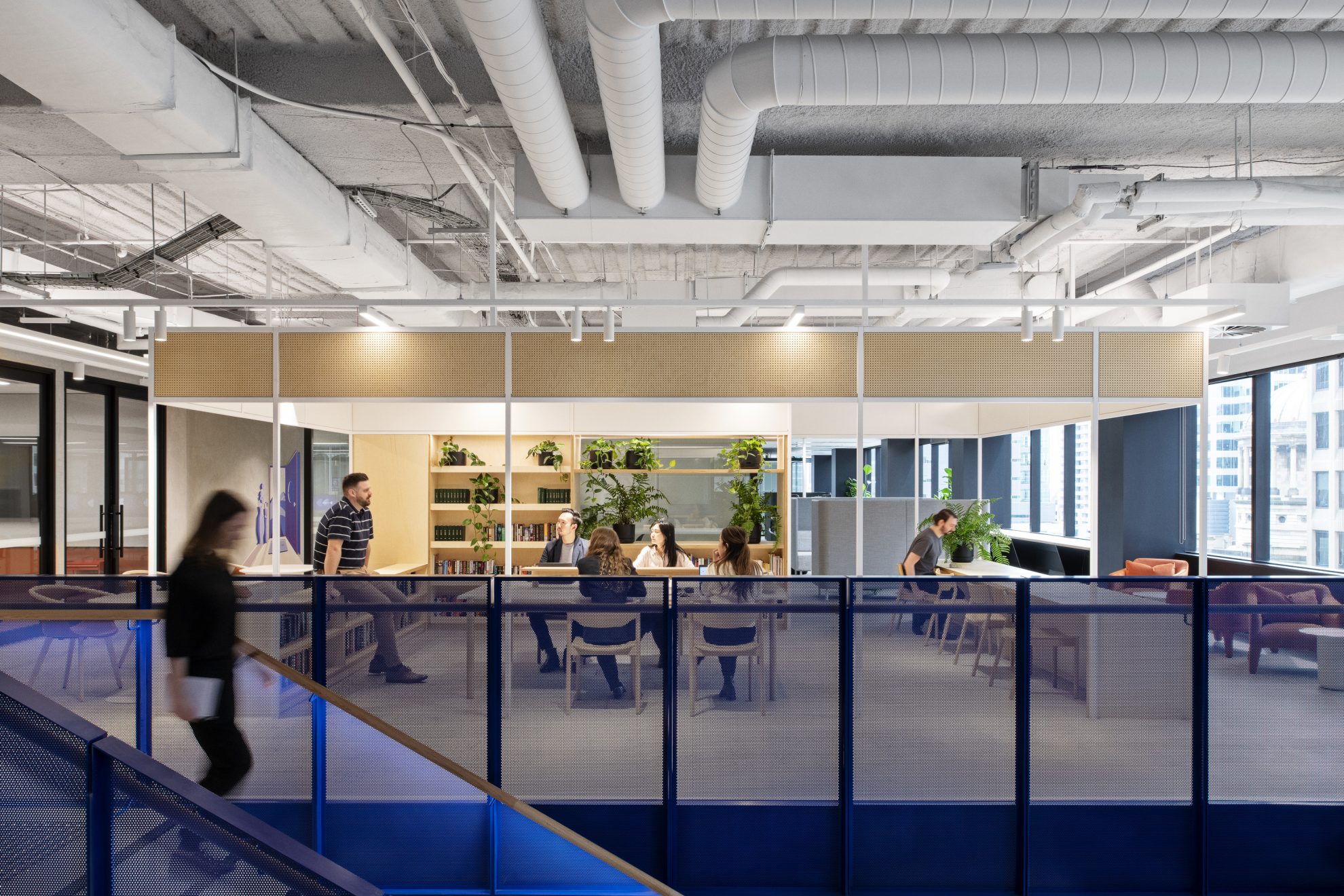 Our work with Insurance Australia Group (IAG) marks the dawn of new workplace behaviours.
Tasked with designing their newest workplaces in Adelaide, Brisbane, and Melbourne, COX created a set of physical spaces that support people through collaboration and wellbeing – seamlessly blending working from home with working from the office.
Designing each simultaneously, their concepts were conceived from one idea while retaining a sense of individually that speaks to their locality.
COX Director, Brooke Lloyd
We set out to design a workplace that IAG's team would love. An inspiring, vibrant and nimble space place to galvanise and grow their culture.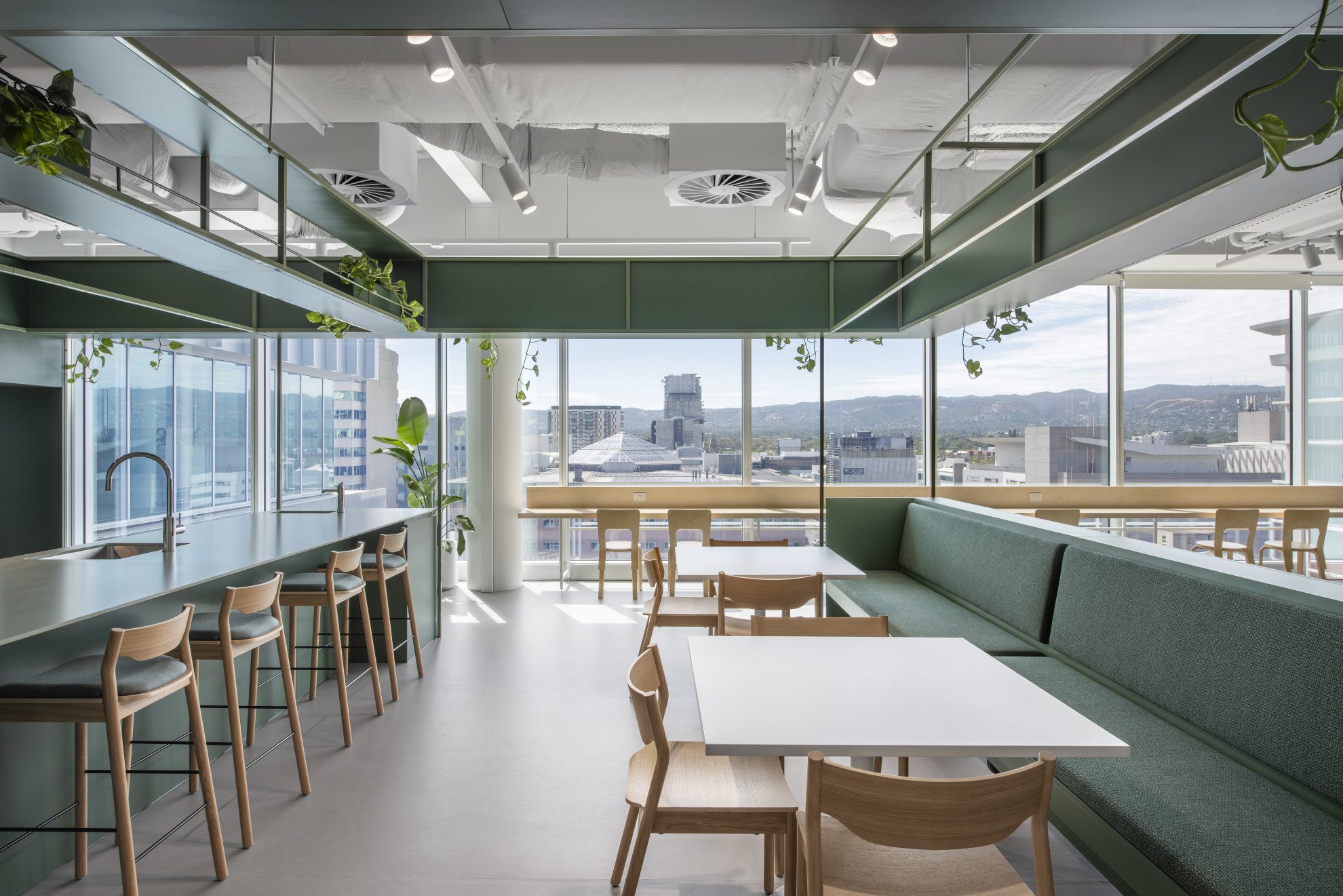 (Above: IAG Adelaide)
Three spaces – three stories 
Adelaide's landscapes of strong mountain greens and rich red land influenced its design. The deep colours complement a fresh and clean neutral palette, with pops of colour creating whimsy and playfulness.
A green, sub-tropical city, Brisbane's interiors reference the city's landscaped architecture and warm climate. Natural botanical attributes, with playful and vibrant design features, brings the central marketplace to life.
Melbourne's interiors reflect its bluestone streets and urban laneway architecture, where bold colours create a light and bright space that celebrates the city's eclectic culture.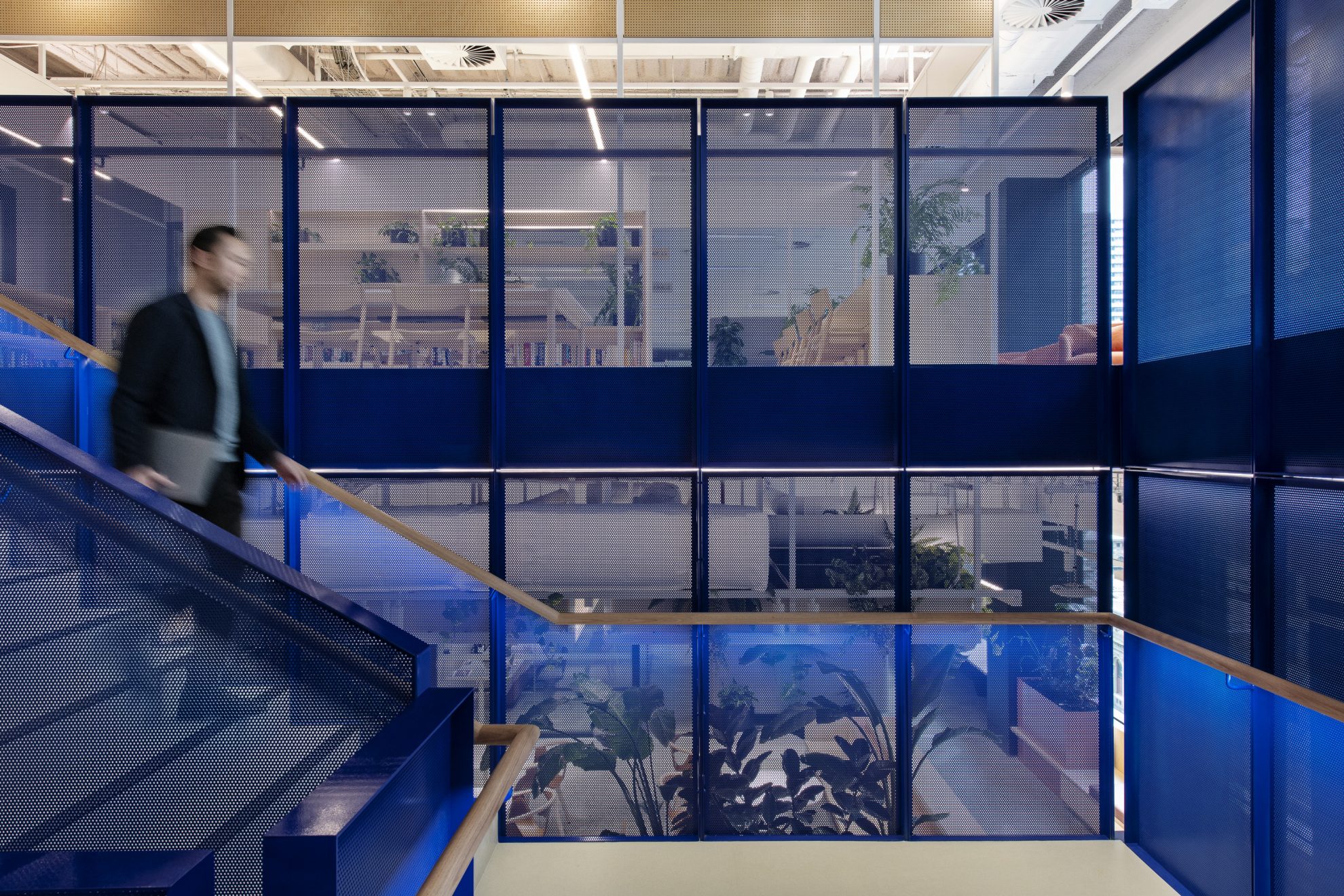 (Above: IAG Melbourne)
Consistent to all three are design elements such as exposed ceiling treatments, exposed concrete floors, expressed structures, and openness of space. All sites share biophilia throughout, promoting wellbeing and enhancing amenities.
To allow for seamless maintenance from site to site, specifications of FF&E and joinery for kitchens, utilities, workstations, and furniture are identical. This also creates a sense of home for staff that travel between the three locations.
(Below: IAG Brisbane)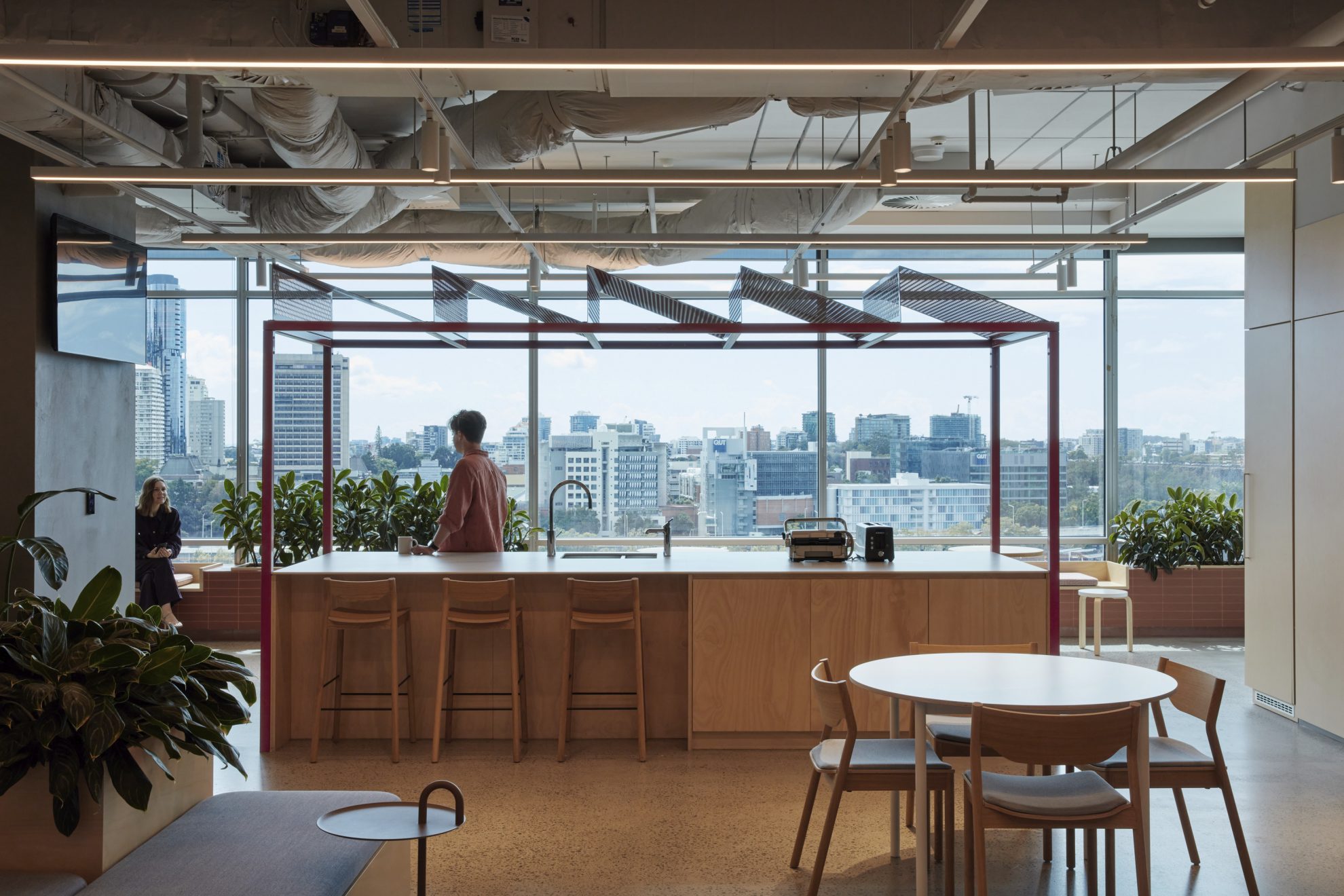 COX Director, Christina Prodromou
Our brief from IAG was simple, 'be brave and make it for our people'. The workplace is so much more than somewhere we work; it's a sense of belonging, a place to entertain our socialising needs, and an outlet to explore our identity.