100 Market Street Workplace
Sydney, New South Wales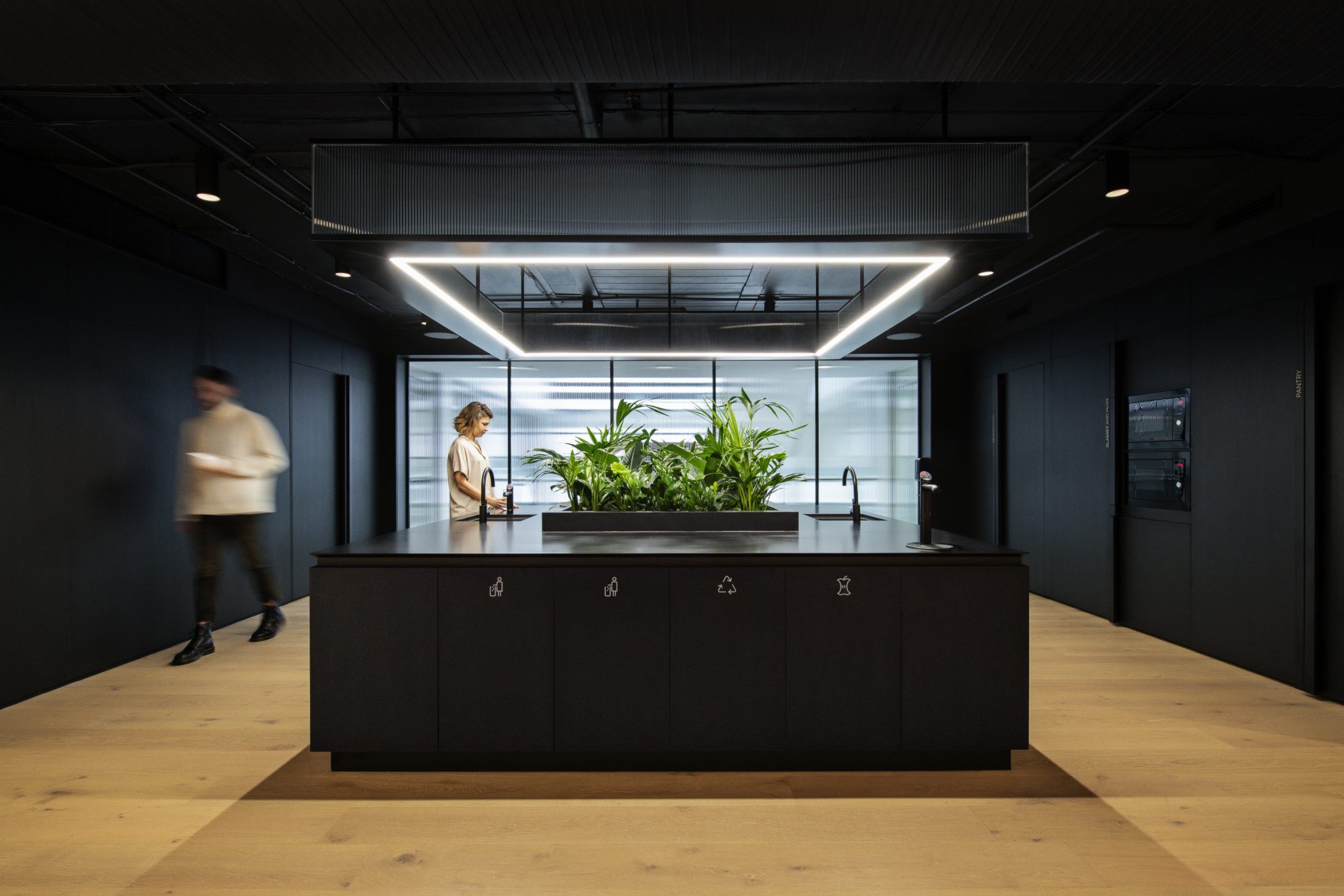 Forming a strong bond with our client after designing their Melbourne HQ, we were able to build on this partnership by designing their new Sydney workplace.
The process began with an extensive engagement exercise to understand the subtle shifts in brief that define the Sydney workplace, but visually complement its Melbourne counterpart. The feature ceiling in Sydney follows the same concept of defining zones and creating height but instead of timber ribs uses sail like white sections of extruded metal that create movement through light. The palette also subtly shifts from a dark and urban tone in Melbourne to lighter softer tones with punches of vivid colour.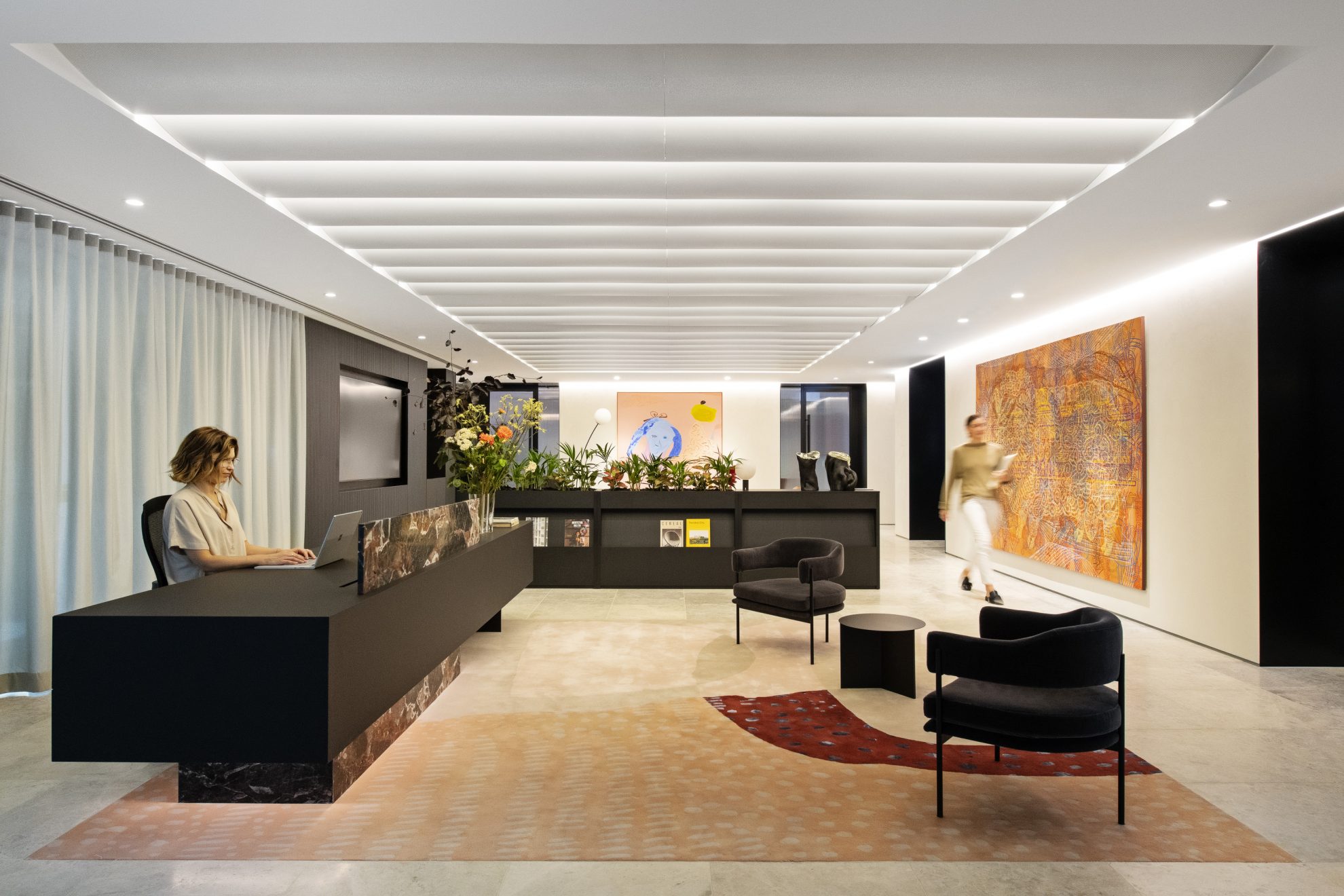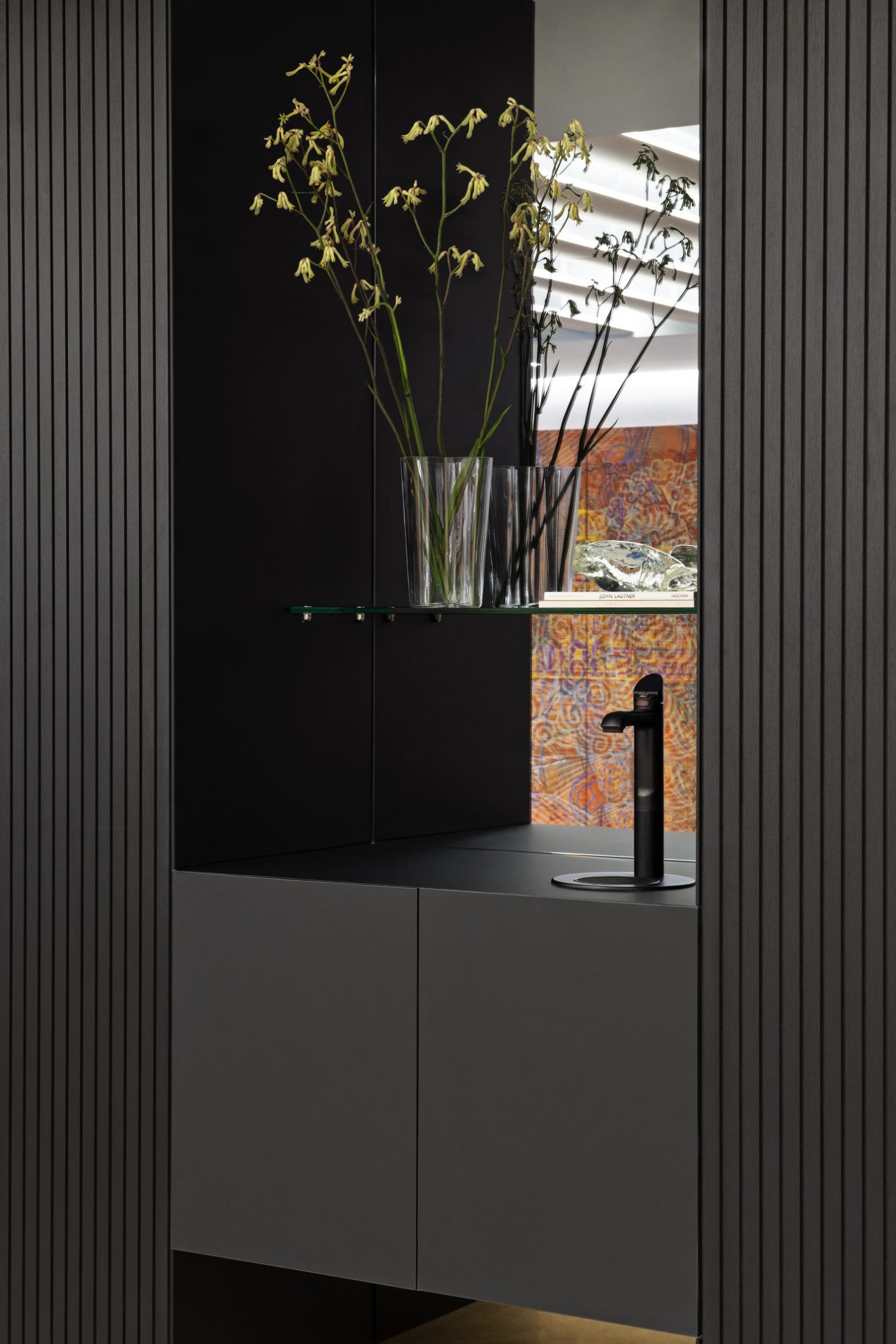 A palette of native Australian timbers, soft stones and tactile earthy colours provide a warm and inviting arrival experience. The entry space offers a variety of open lounge, meeting, and function rooms. COX designed a new entry and client space in addition to general workspace, collaborative zones and a flexible kitchen space that is used as a town hall.
COX Director, Brooke Lloyd
This design is a love letter to Australia. The workplace celebrates local materials, designers, craftspeople and artists.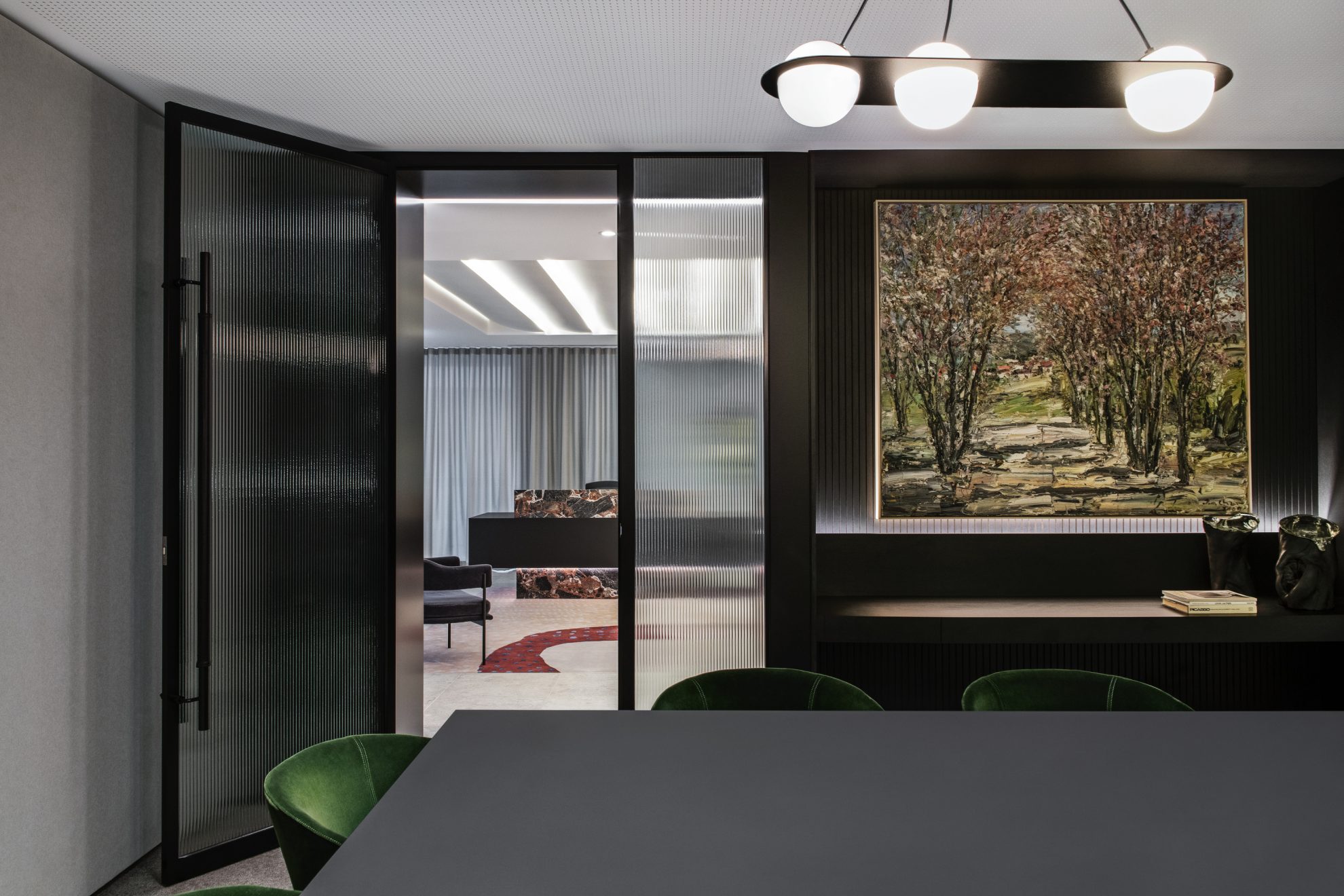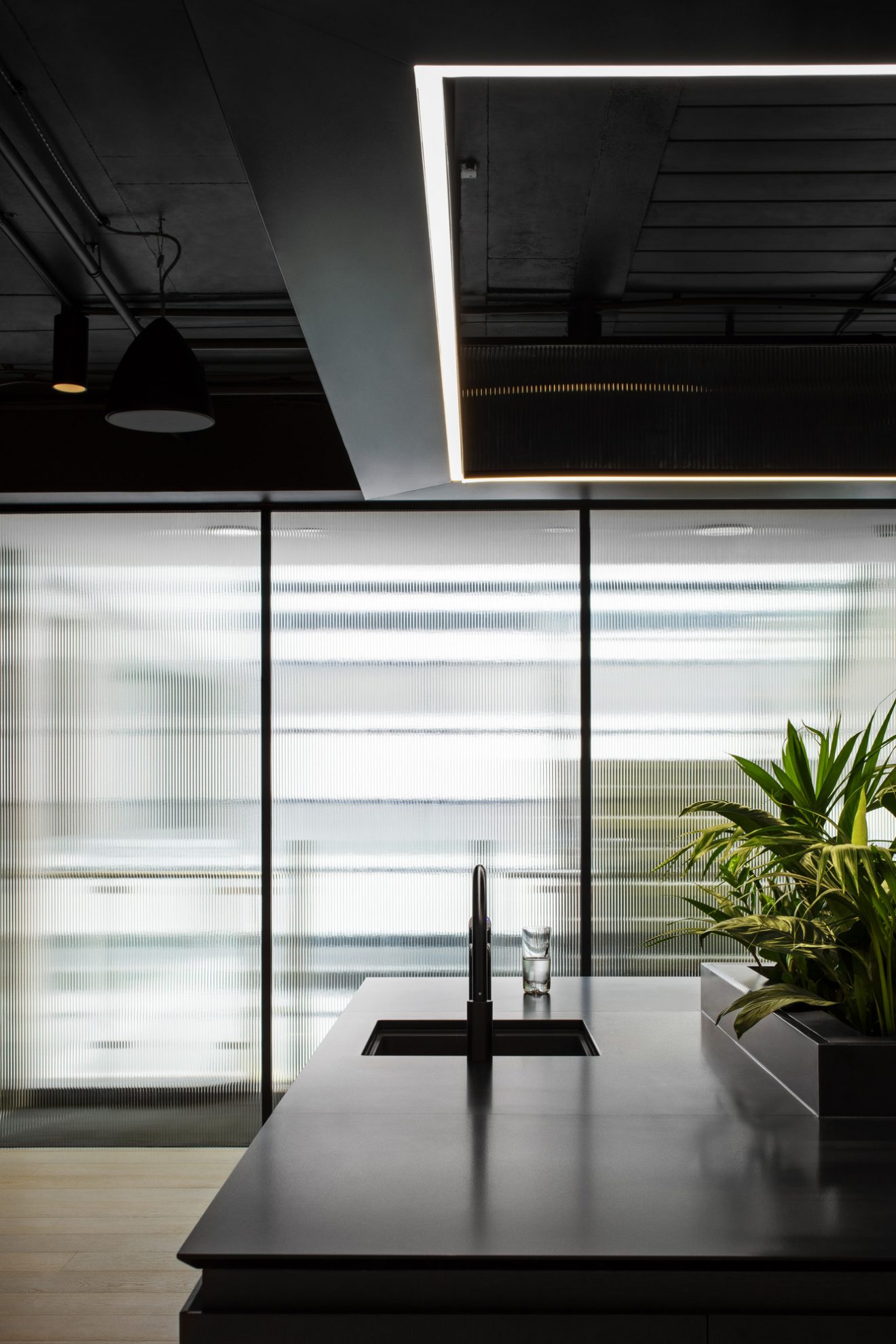 The art strategy played a pivotal role in activating the space, creating a dialogue about marginalised minority groups and local communities – important to our client and their culture.
At COX, sustainability equates to good design. Working with a likeminded client ensured that ESD was a key aspiration for the project. We reused a significant amount of furniture, and only specified Australian made pieces.