Eagle Workplace | Interiors
Queensland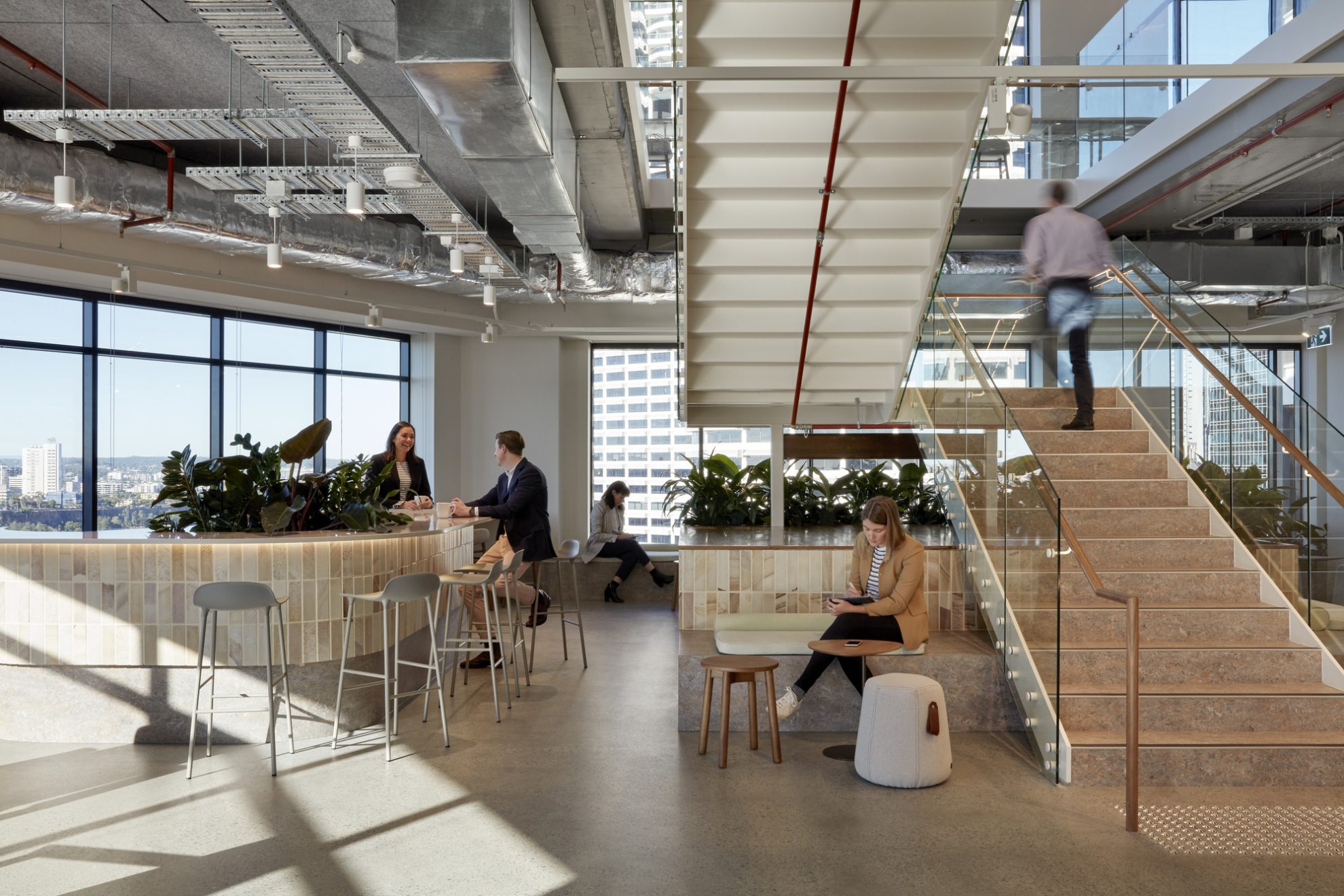 Eagle Workplace required a dynamic, collaborative workplace for our client's South East Queensland office – a space that will enhance the company's connection to the broader regions of their work and bring their team together in one energetic space.
Our client's previous office followed a traditional model – private offices, cubicle workstations and disconnected departments. For their new space, they wanted to create a more flexible and social environment – making their office as progressive as their company.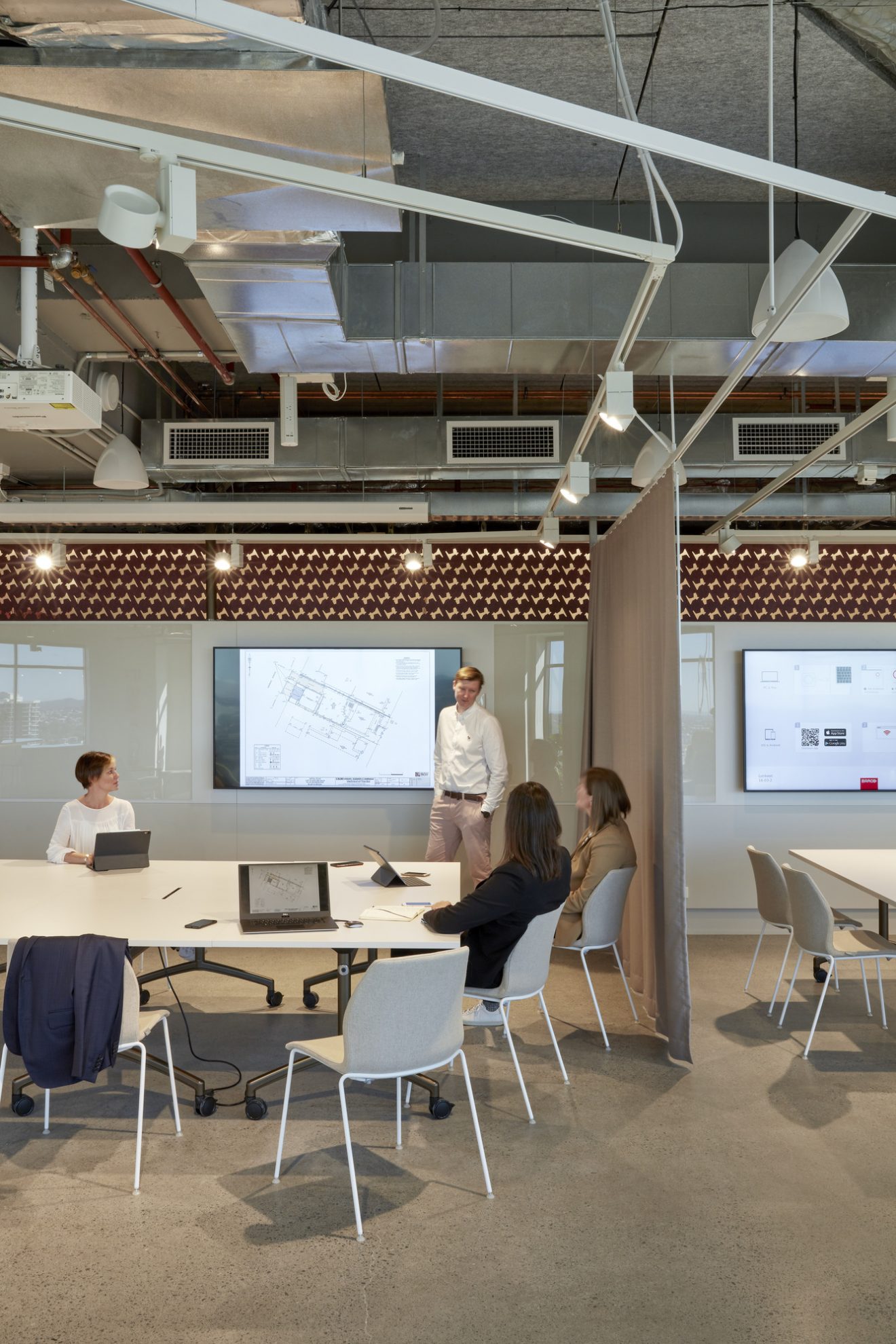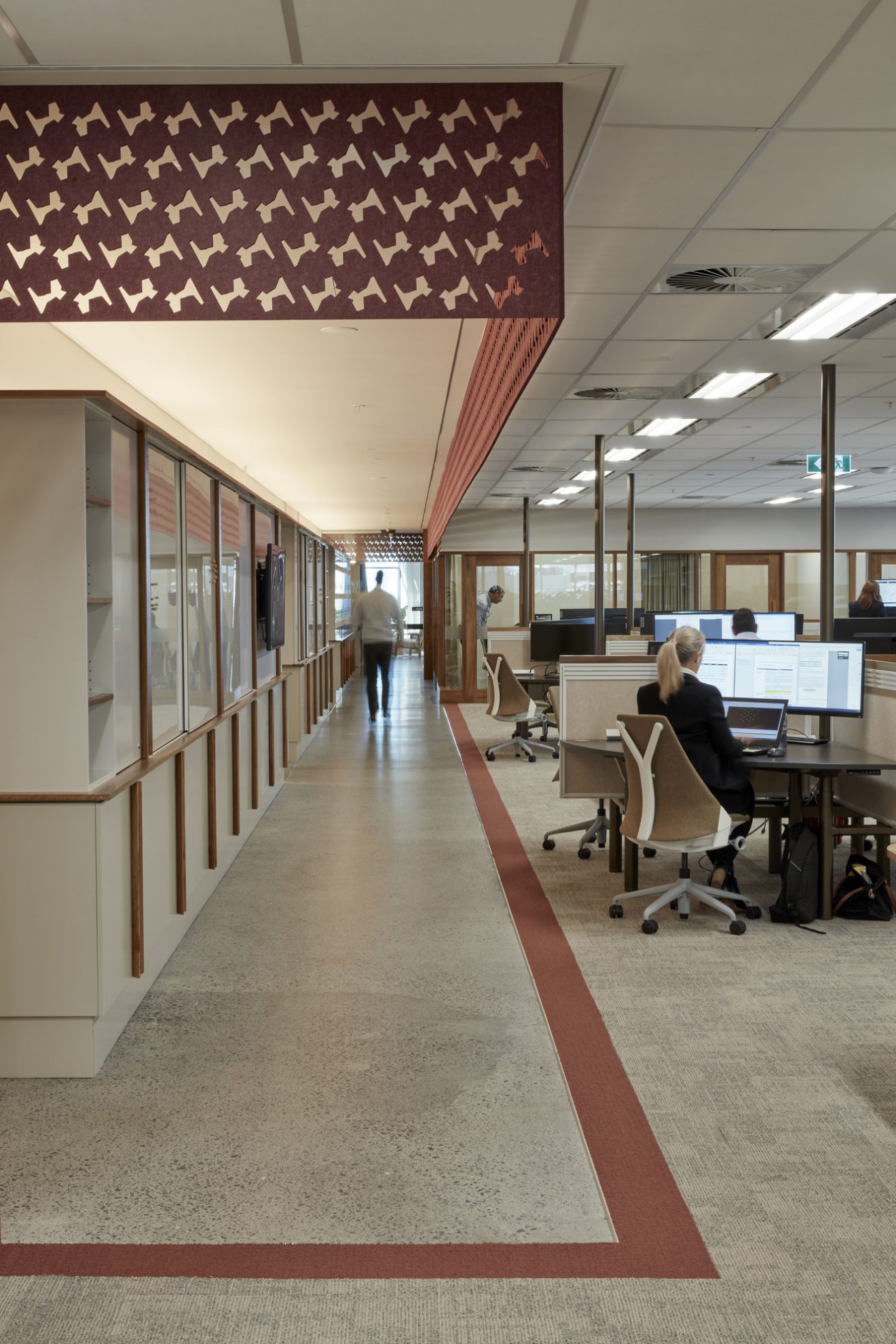 The new workplace has been a transformative experience for our client realising a more flexible and agile approach to their business.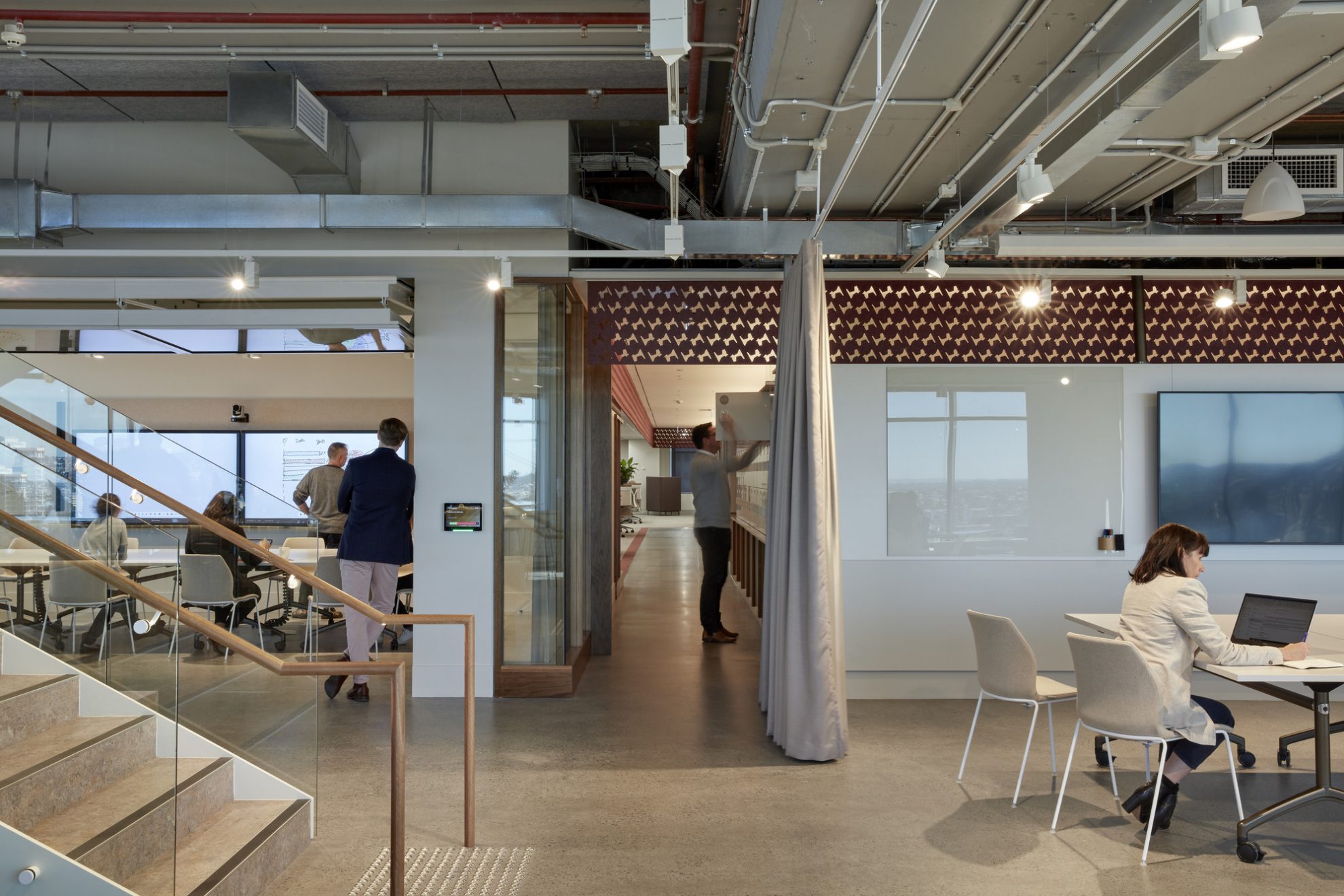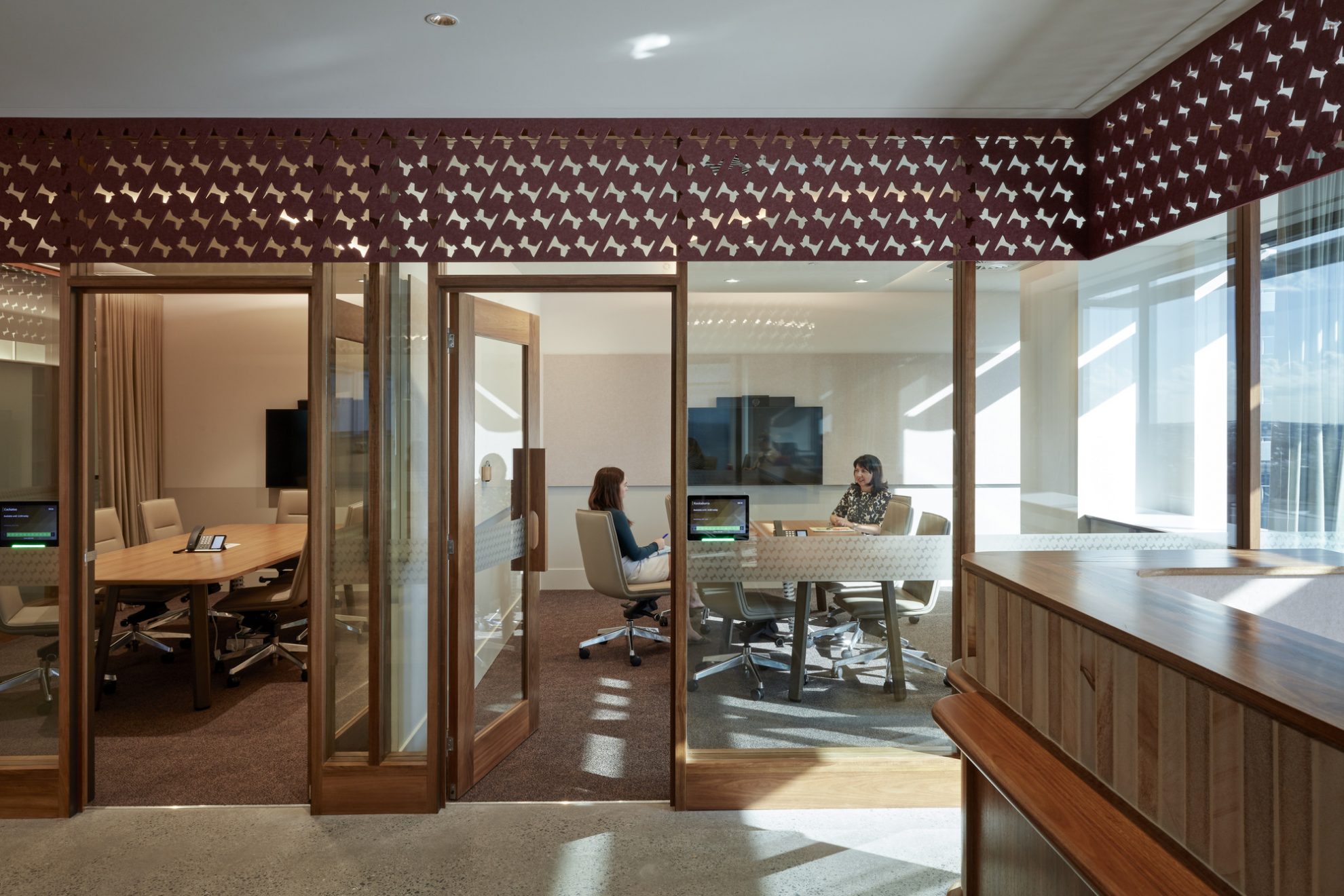 Staff wellbeing is a priority, with internal stairs endorsing connection and biophilic design delivering a greener, brighter office. The upper level guides staff to two external terraces, providing views over the Brisbane River, Story Bridge and rock and cliff faces. A coffee bar sits at the heart of it all, raised on a timber platform that connects to the building's façade – helping bring the outside, in.
Each level has two zones of open-plan workspaces, mixing work setting types, configurations and sizes – including a 30% ratio of sit-to-stand workstations. Quiet and focus rooms offset larger, communal spaces – allowing a space for every worker, and every project.