Raiders Centre of Excellence
Canberra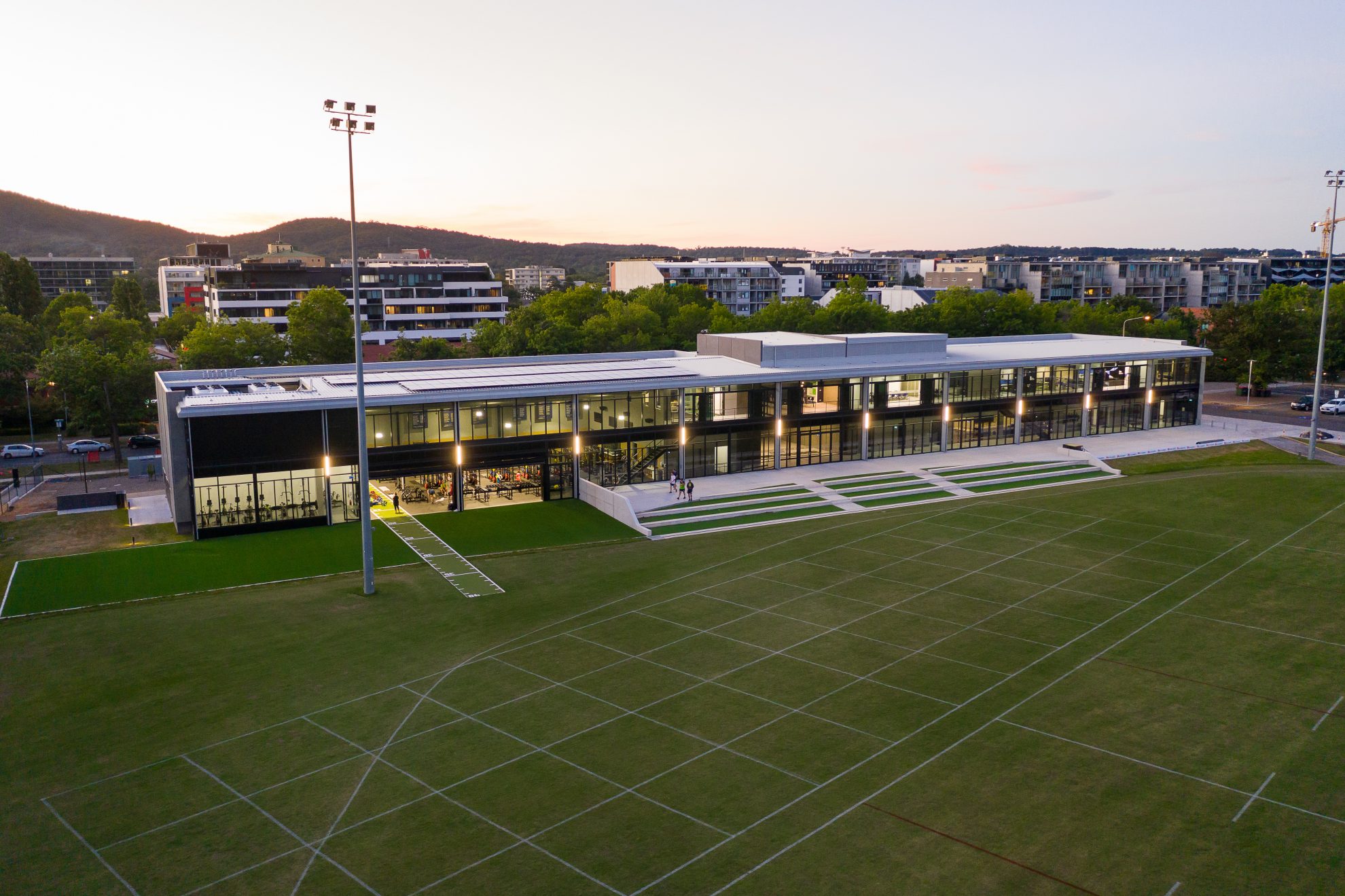 More than five years in the making – the Raiders now have their new headquarters and they couldn't be happier. The project, funded by both the ACT and NSW Governments, opened in early 2020.
The state-of-the-art facility provides spaces for all involved in the club, including players, coaches, management, and administration. With an outlook across the historic Northbourne Oval playing field, the new facility places the game at the heart of daily operations.
Key to the client's vision was building a community within the club and forging a connection between the Raiders and the public.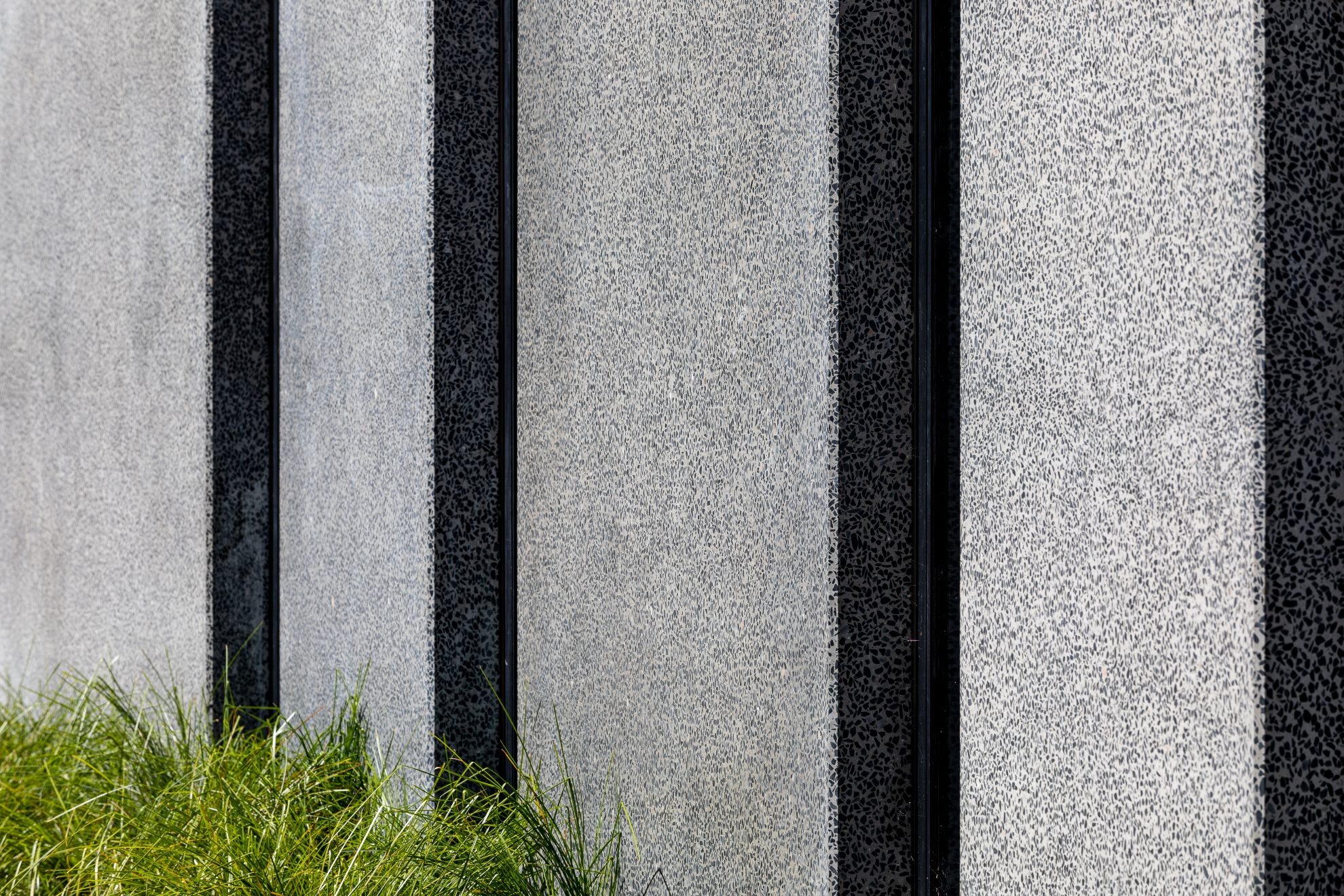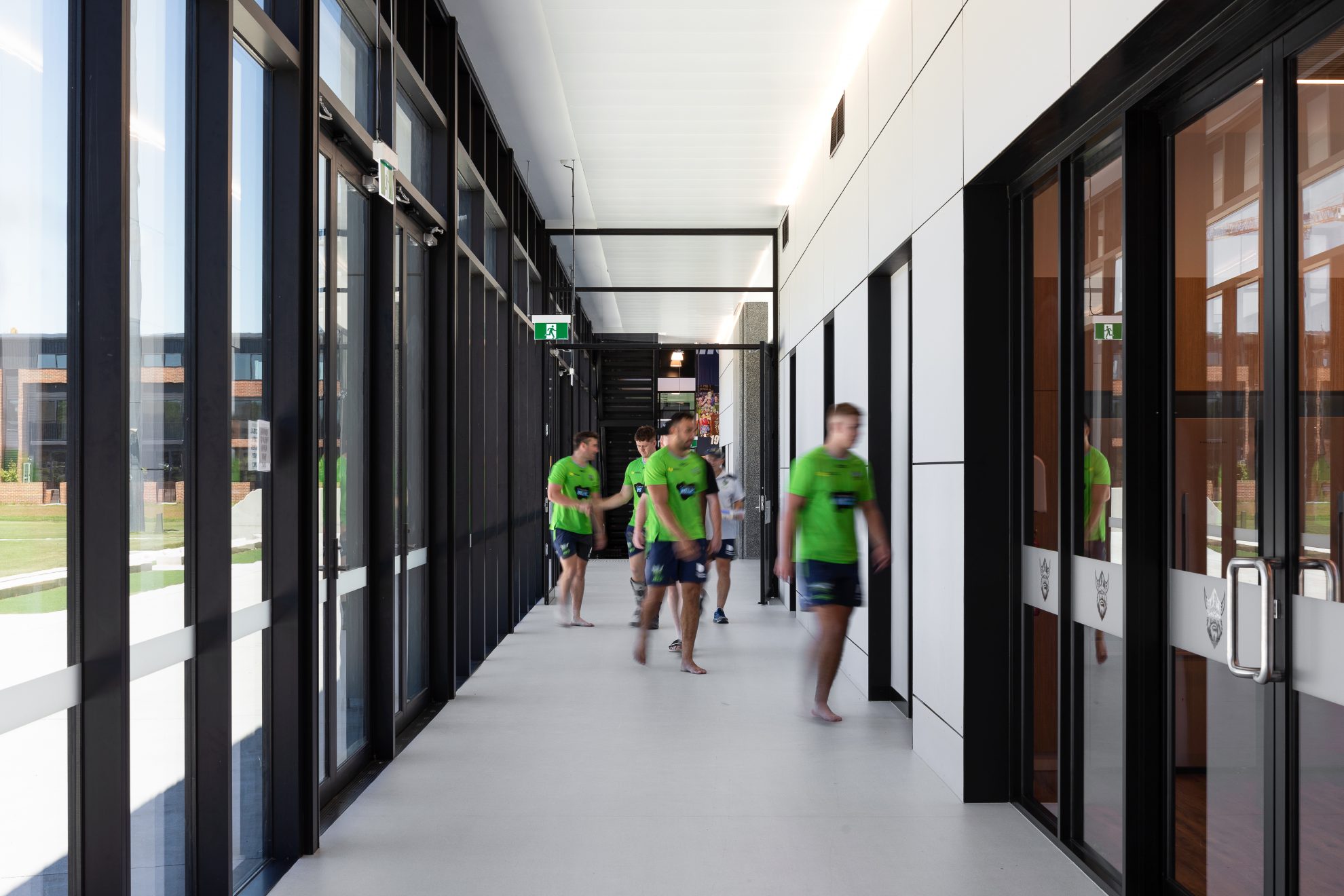 The Centre was planned for over 5 years and COX were part of the whole process. The Centre has won over future recruits and their families, making our job in recruitment and retention of the best talent far easier. We have also found The Centre has significantly raised our standing with our commercial partners and attracting and retaining our all-important sponsorship revenue is much easier.
Two, two-storey boxes create a strong first impression from the outside, balanced by refined details of polished aggregate and tapered edges that you notice as you get closer. One of these boxes contains a gym, coaching support, and direct access to the oval, while the other contains recovery amenities and administration. There is also a theatre and filming studio.
The circulation spine that connects the facility is used by all, designed to generate interactions between club staff, producing an atmosphere of community and comradery.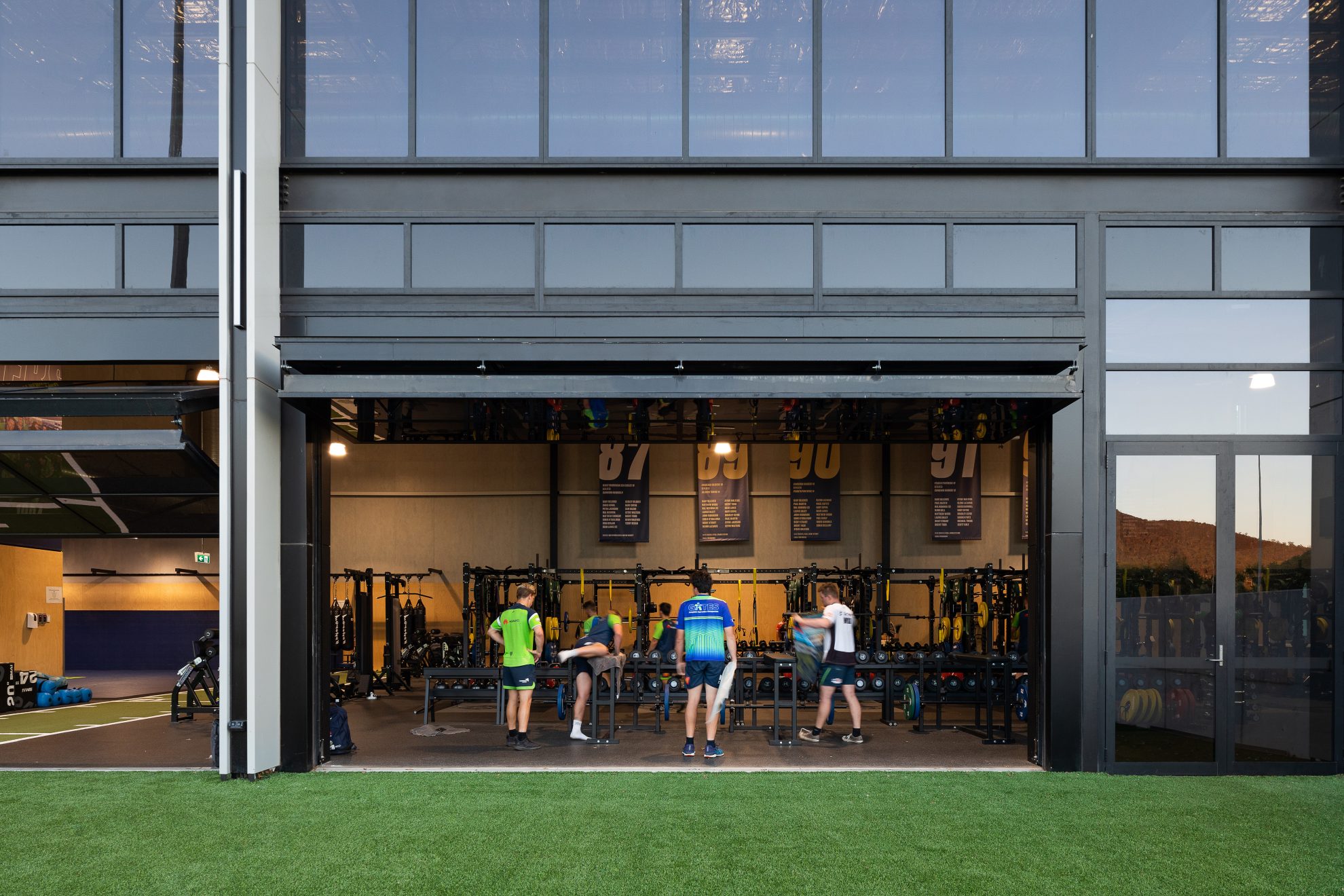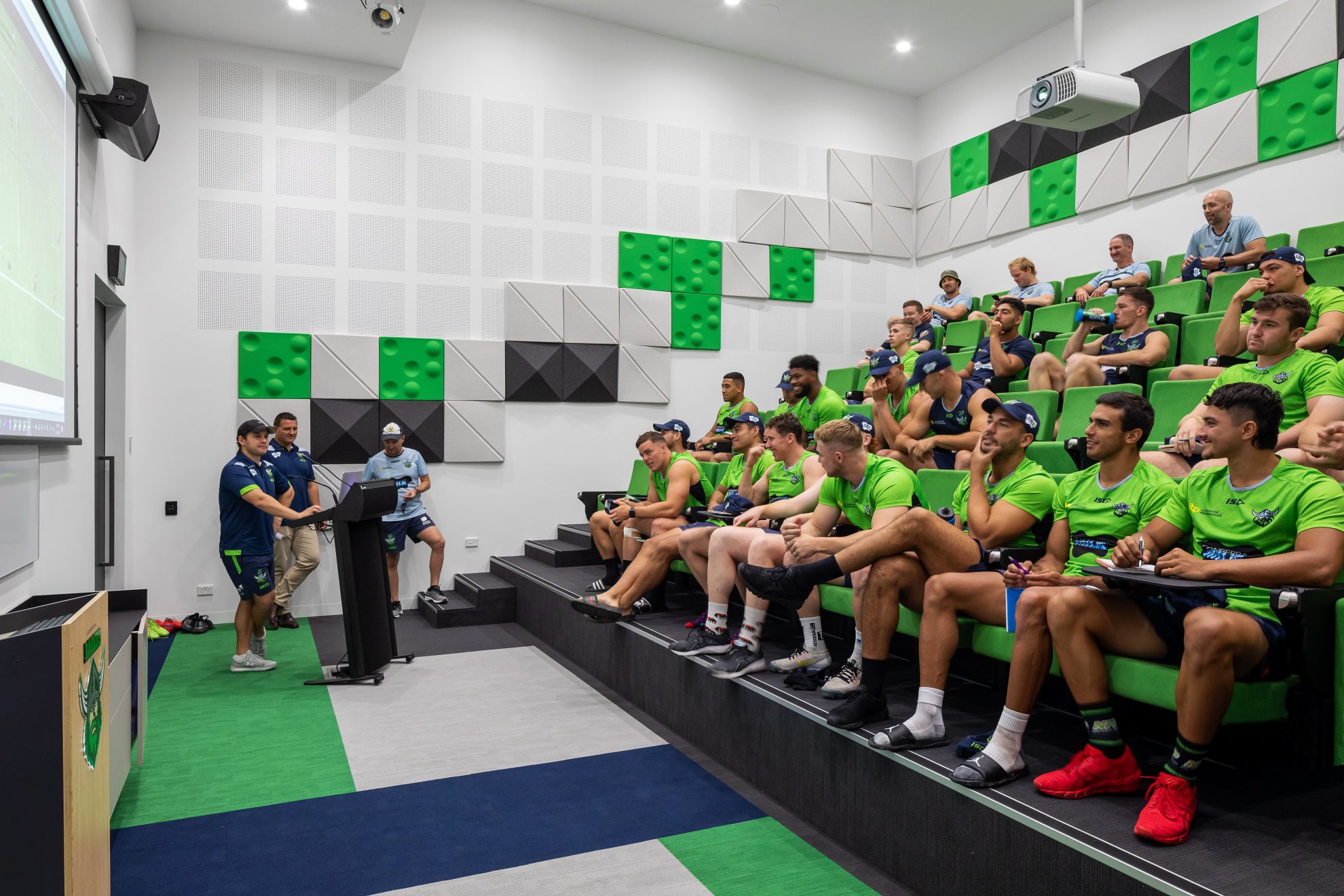 This new facility increases the Raiders ability to connect with the Canberra community through events and activities. The main entry point between the two box structures contrasts with their robustness; a softer central space that is more publicly accessible. This combination of rigid with soft, balances the Raiders' community outreach goals with the team's privacy requirements.
For the players, it was crucial that spaces give them opportunities to define the team's identity. The gym and associated amenities meet this need by incorporating neutral material palettes, and dynamic spaces with scope for the team to personalise.
The centre respects the geometry of its surroundings, aligning with the established streetscape and edge of the CBD. It integrates the history of the site by renewing the growth of pine trees encircling the site that has pre-existed the Raiders Centre of Excellence.
The Raiders Centre is the best high-performance facility in the NRL. The flow and functionality are unrivalled and its location in central Canberra allows us to integrate its use with medical, commercial, government and Universities.