Project Contact
Russell Lee
Jennifer Watt
Paul Sproule
Philip Cox AO
Sydney International Aquatic Centre
Sydney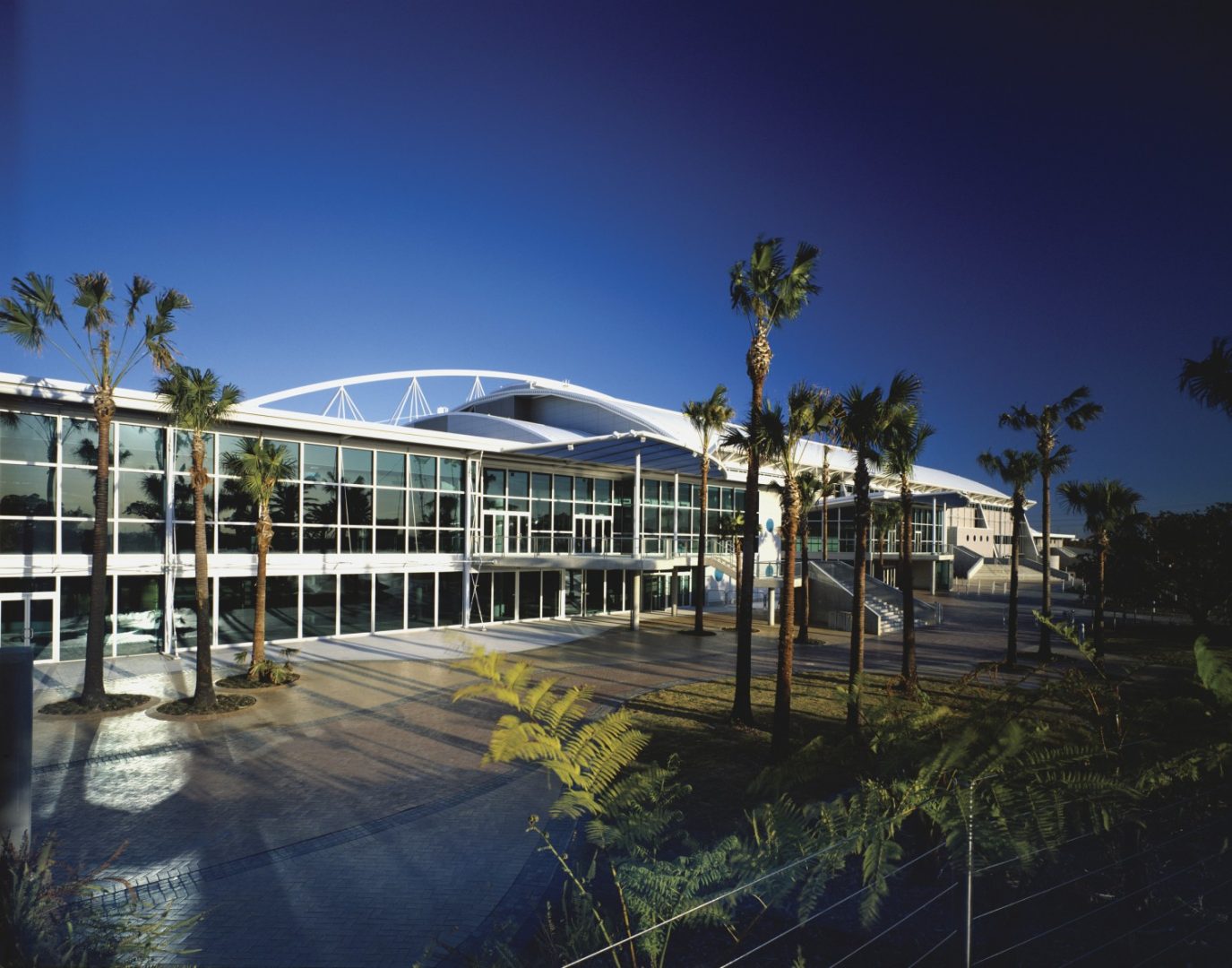 The Sydney International Aquatic Centre in Sydney's Homebush Bay was one of the first Olympic Sporting facilities to be completed and was a chief ingredient in the success of Sydney's Bid to win the Olympic Games for Australia in the Year 2000. Juan Samaranch described it as "the best Olympic Pool facility" he had ever seen, and in 1994, Philip Cox was awarded the inaugural International Olympic Committee's Award for Sports Architecture for the design of this building.
The Centre combines state of the art facilities for aquatic sports competition with a large and very popular aquatic leisure centre.

The competition area includes a diving pool, a 50m competition pool, leisure pools and a utilities pool, which has a movable floor that can be raised or lowered, allowing it to be used for regular swimming events, as a warm-up pool, as a shallow pool for toddler training or as a totally water-free area for promotional events.
The leisure centre, which attracts crowds of up to 25,000 each weekend, comprises a bubbling beach, a water slide, a river ride, a series of water features and areas for aquaerobics and play, plus a fully equipped gym.