Project Contact
Richard Coulson
Adlia Amin
Andrew Kimmins
Belinda Williamson
Bradley Bartholomew
Brett Miles
Carl Butel
Casey Vallance
Gary McFeat
George Farrington
Hang Ling
Jack Dodgson
James Sia
Julian Farrell
Kara West
Kate Pottinger
Katherine Callanan
Katie Holzberger
Katy Roberts
Kim Richards
Lauren Hickling
Megan MacKenzie
Michael Bailey
Michael Rayner
Michelle Fitzgerald
Phillip Pappas
Rashan Senanayake
Stephen Gunn
Thomas Nelson
Tracey Maree
Tristan Gration
Troy Rafton
Gold Coast Aquatic Centre
Southport, Gold Coast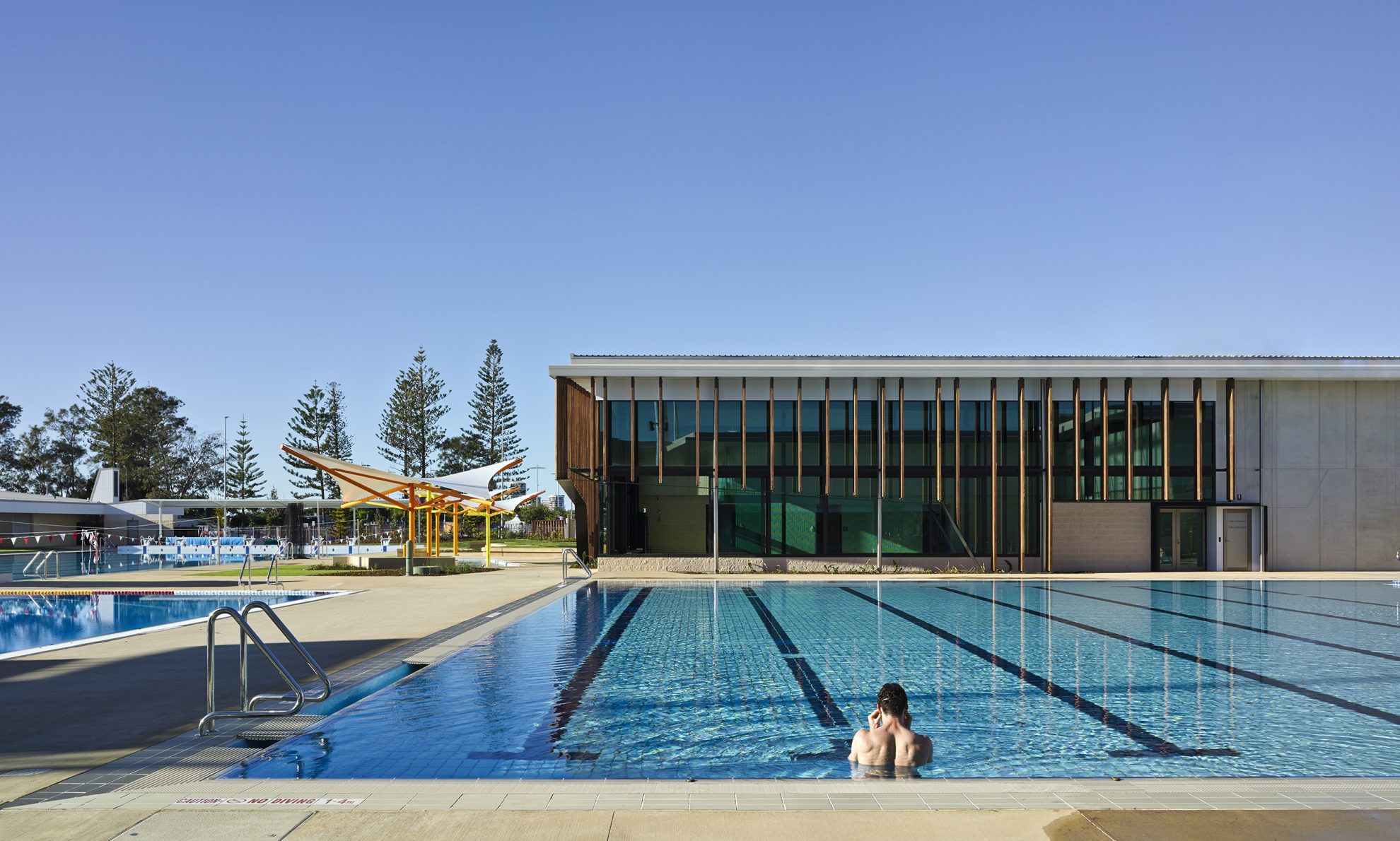 The Gold Coast Aquatic Centre recycled and expanded the original 1960s Southport Pool sited in the Gold Coasts Broadwater Parklands. The redevelopment created the venue for the 2018 Commonwealth Games and held the Pan Pacific Swimming Championships in 2014.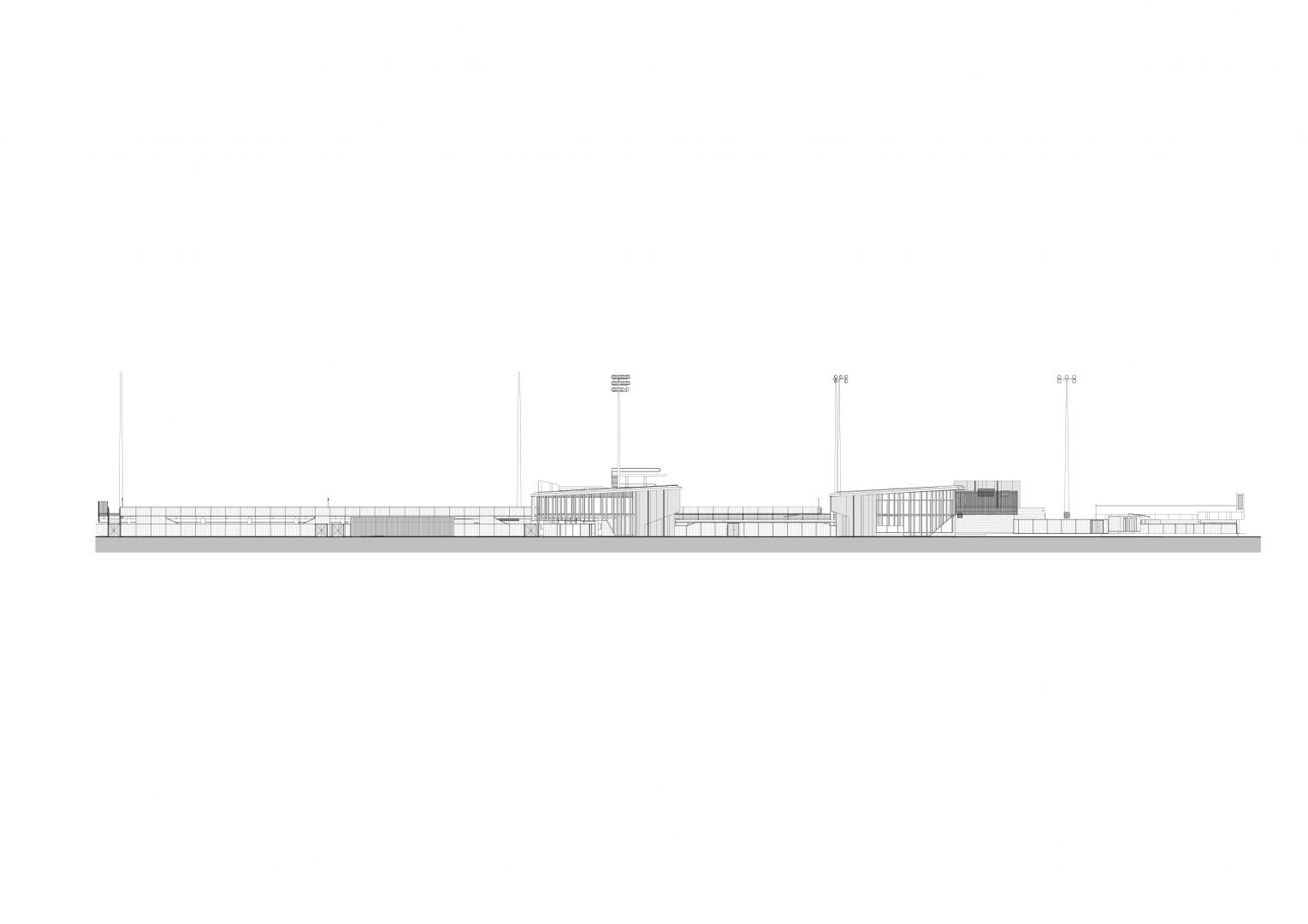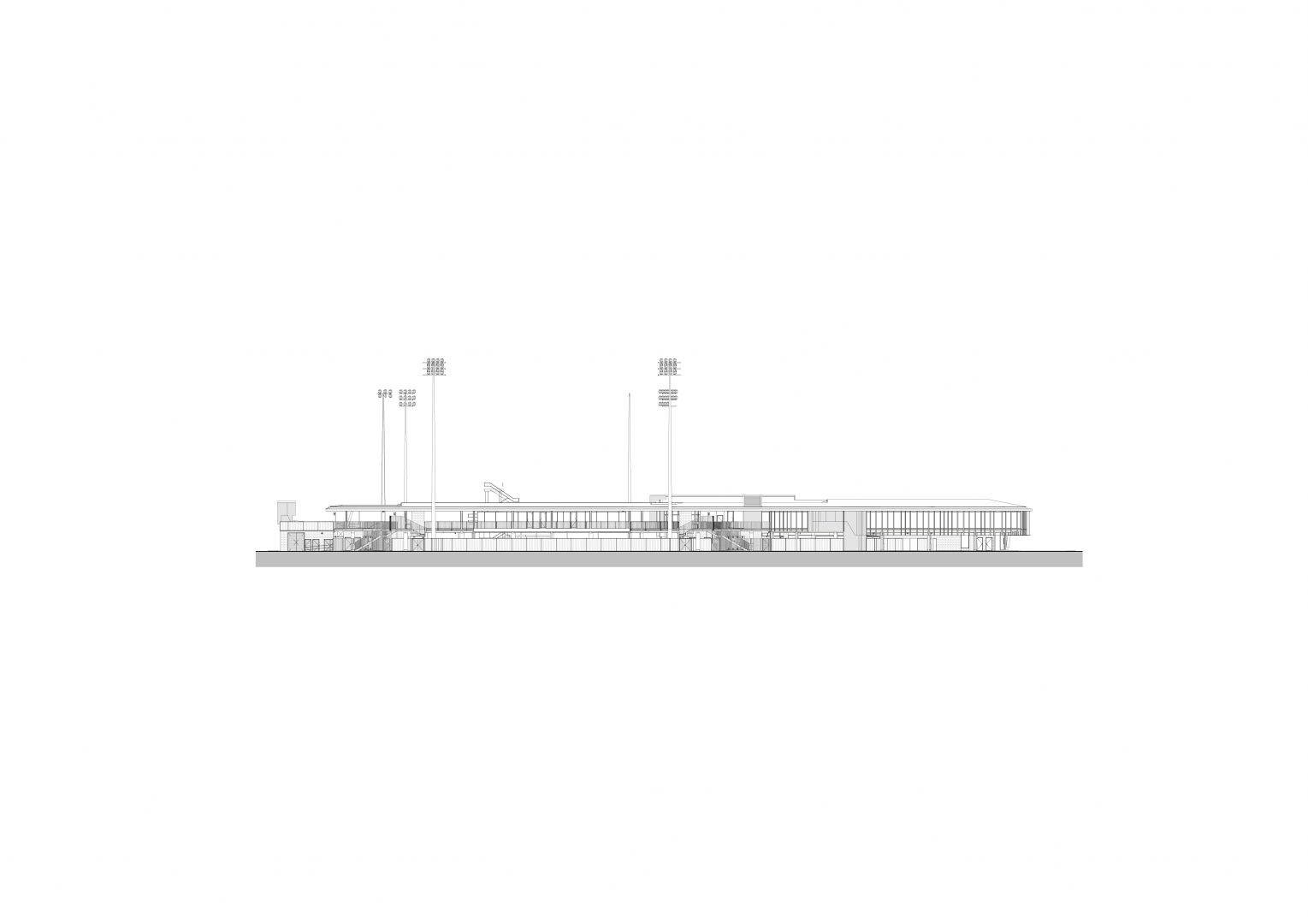 The design concept is that of a series of pools sunk into earth berms as distinct from the conventional pool shed. This concept amplifies visual relationship with the parklands and the broadwater, enhancing the Aquatic Centres significant role as the Gold Coast's community pool post-Games. The pools are framed and interconnected by colonnades on the concept of a Roman impluvium, accentuating particular vistas and imparting legibility. The clarity of this ethos is expressed by a predominance of two materials, concrete and hardwood, employing their raw patina for a spatial experience.
The project encompasses the existing pool expanded to Olympic size, an 8 lane training pool, program pool, diving pool and children's play pool. In addition are a gymnasium, dry dive facility, community meeting rooms, functions venue, and 1,000 seats readily expandable to 10,000 for major events, contracting easily after. A further flexibility facilitates marathon and triathlon event viewing on the Broadwater side.