Civic Quarter Reinvigorates its Namesake Site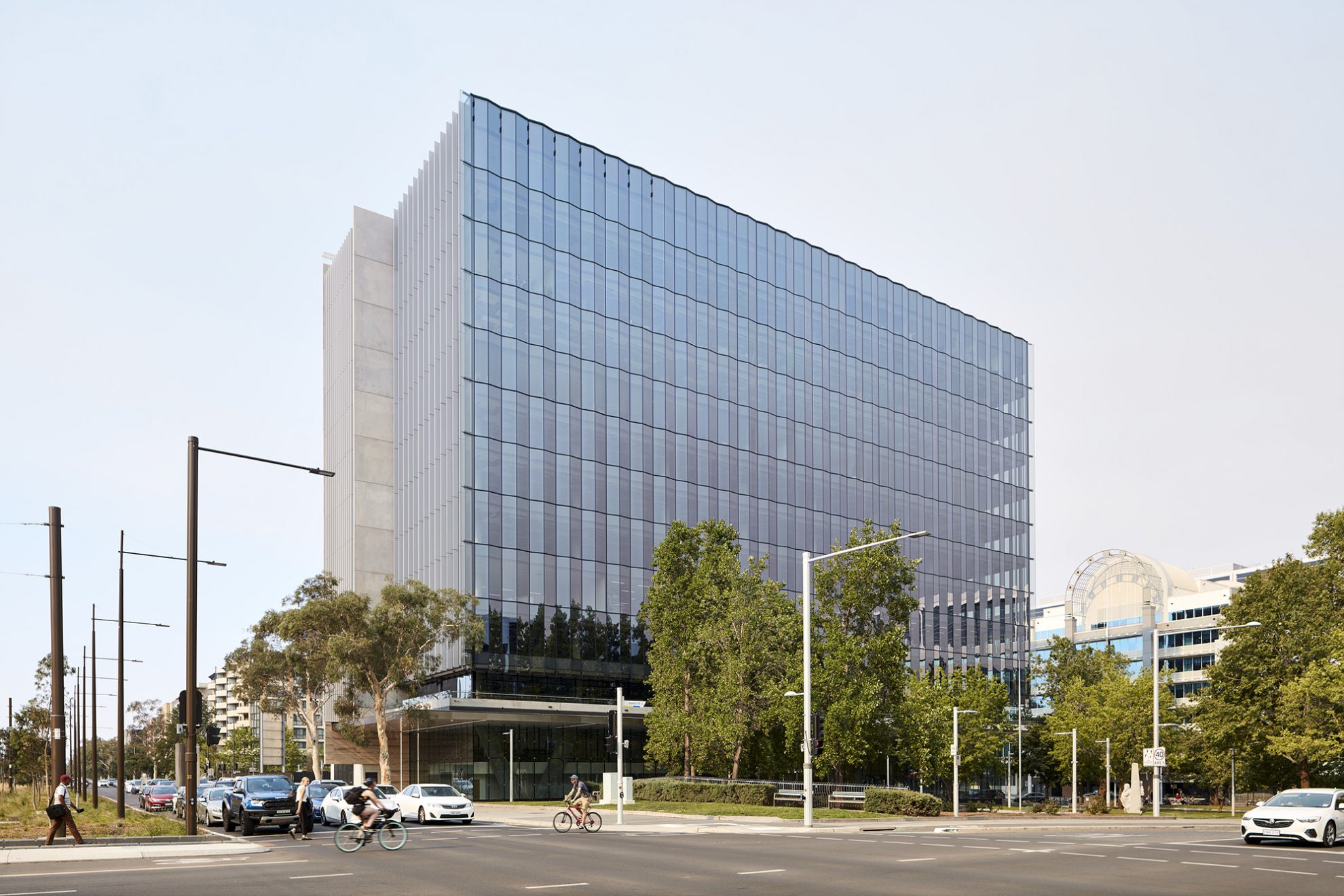 Civic Quarter (CQ) is a mixed-use commercial tower in Canberra's city centre and the first stage completed in the redevelopment of its prominent namesake site.
No longer suitable as a modern workplace, the previous office building's scale and public domain interface did not reflect high-quality urban design or the zoning objectives of the Territory Plan.
With a desire to create 'Canberra's Premier Office Building,' the final design connects the tower with its surrounding environment and supports flexible working and collaboration.  It is the first office building in many years not developed for a large government lease, but rather specifically designed to accommodate several boutique private-sector businesses.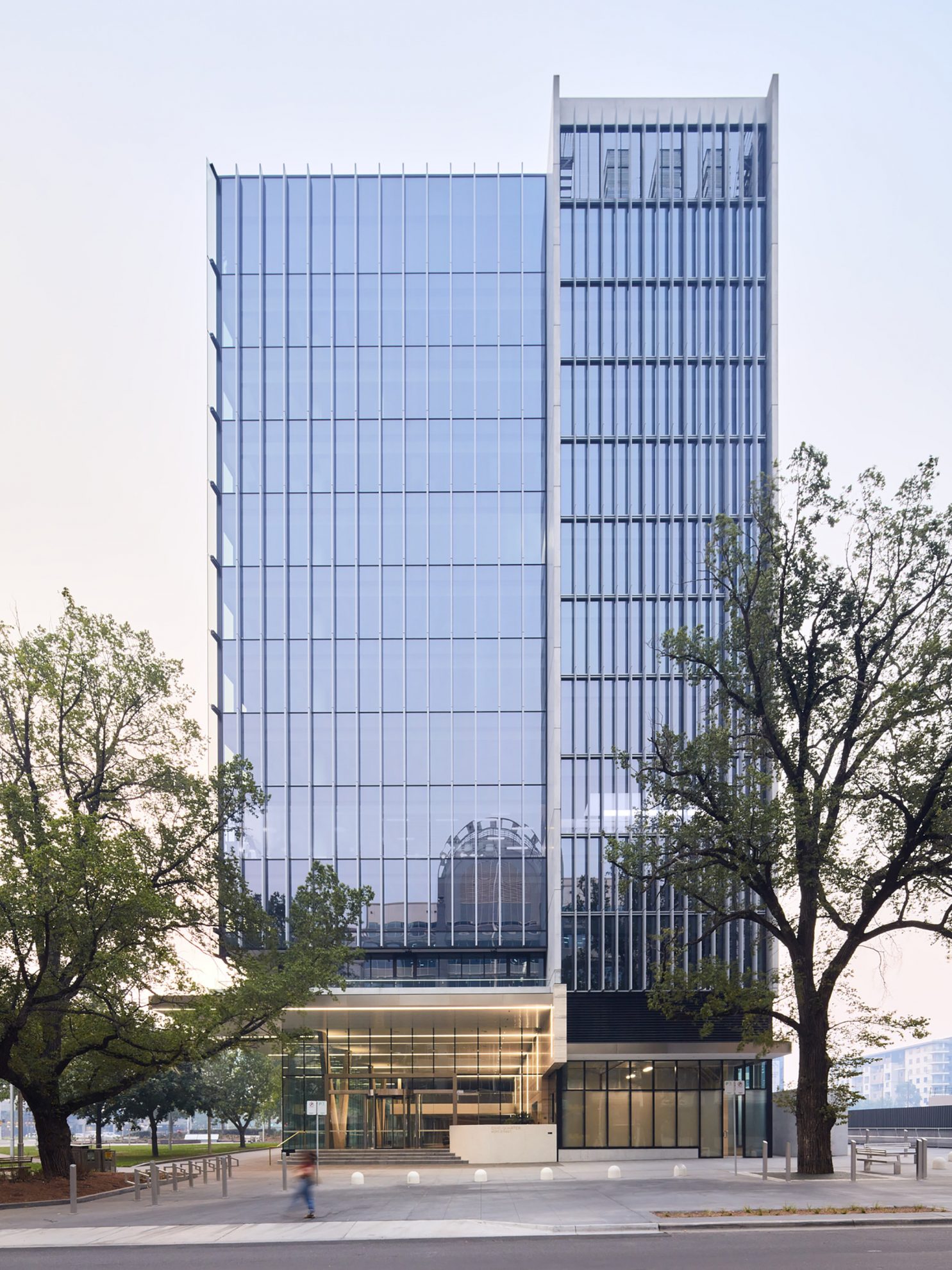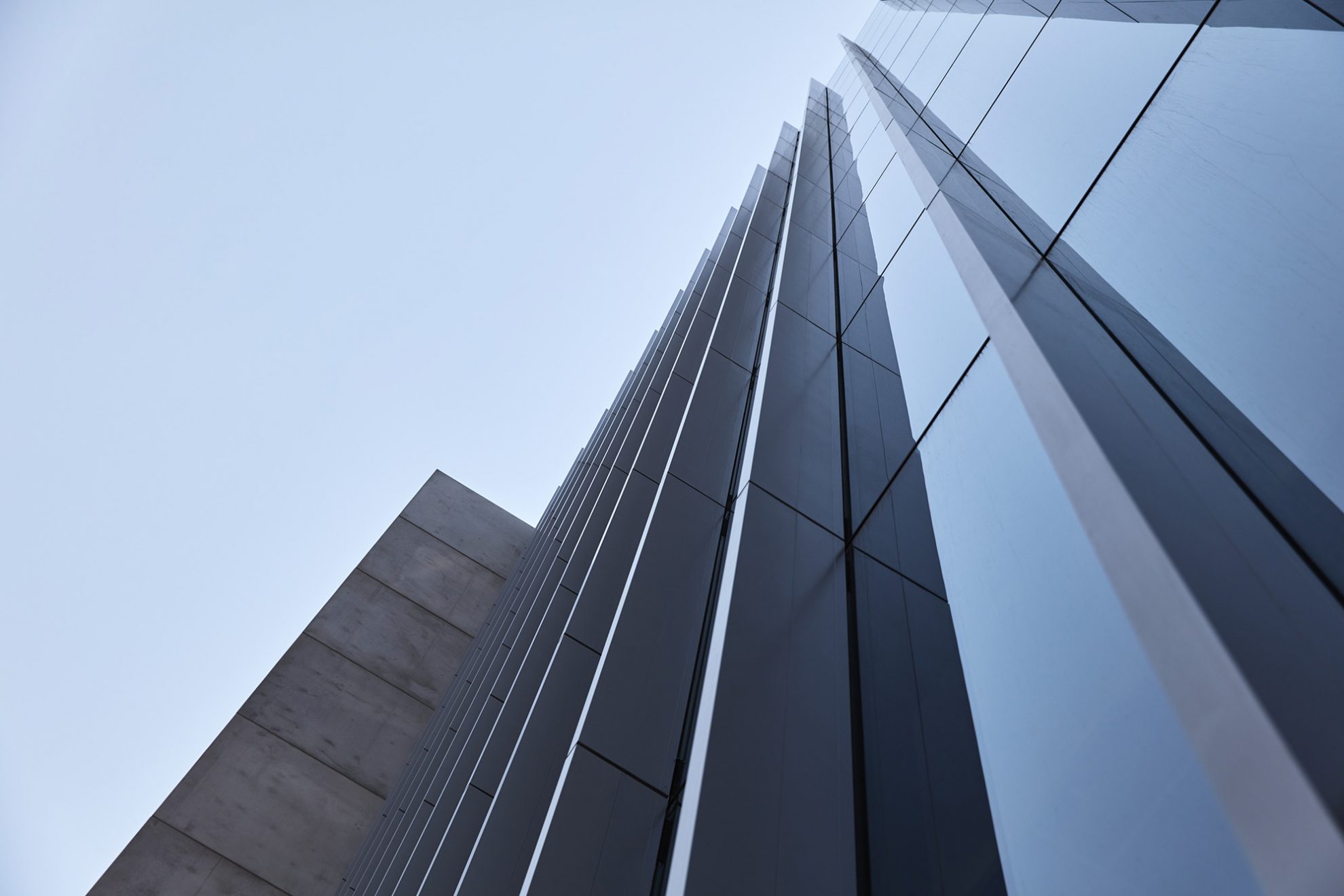 Chris Millman, COX Project Director
Veterans Park is an important green space for the city – enhancing and incorporating it into our master planning and the building fabric was critical.
The park functions as an important public landscaped space and pedestrian thoroughfare to the nearby light rail terminus.  It also becomes the building's front door drawing passers-by into the ground floor retail spaces of CQ tower and provides a relaxing green space for office workers.
CQ tower's southern edge provides a sense of transparency and permeability through its slender design, fully glazed facade and shallow floor plan, allowing light and views of the park and city streets to pass through.
The tower's commercial floors offer tenants a high level of flexibility and amenity. The workplace floors provide large open spaces, minimal internal columns and the opportunity for interconnected stairs. Natural light and views are available on all the floor plates, including lift cores and bathroom areas.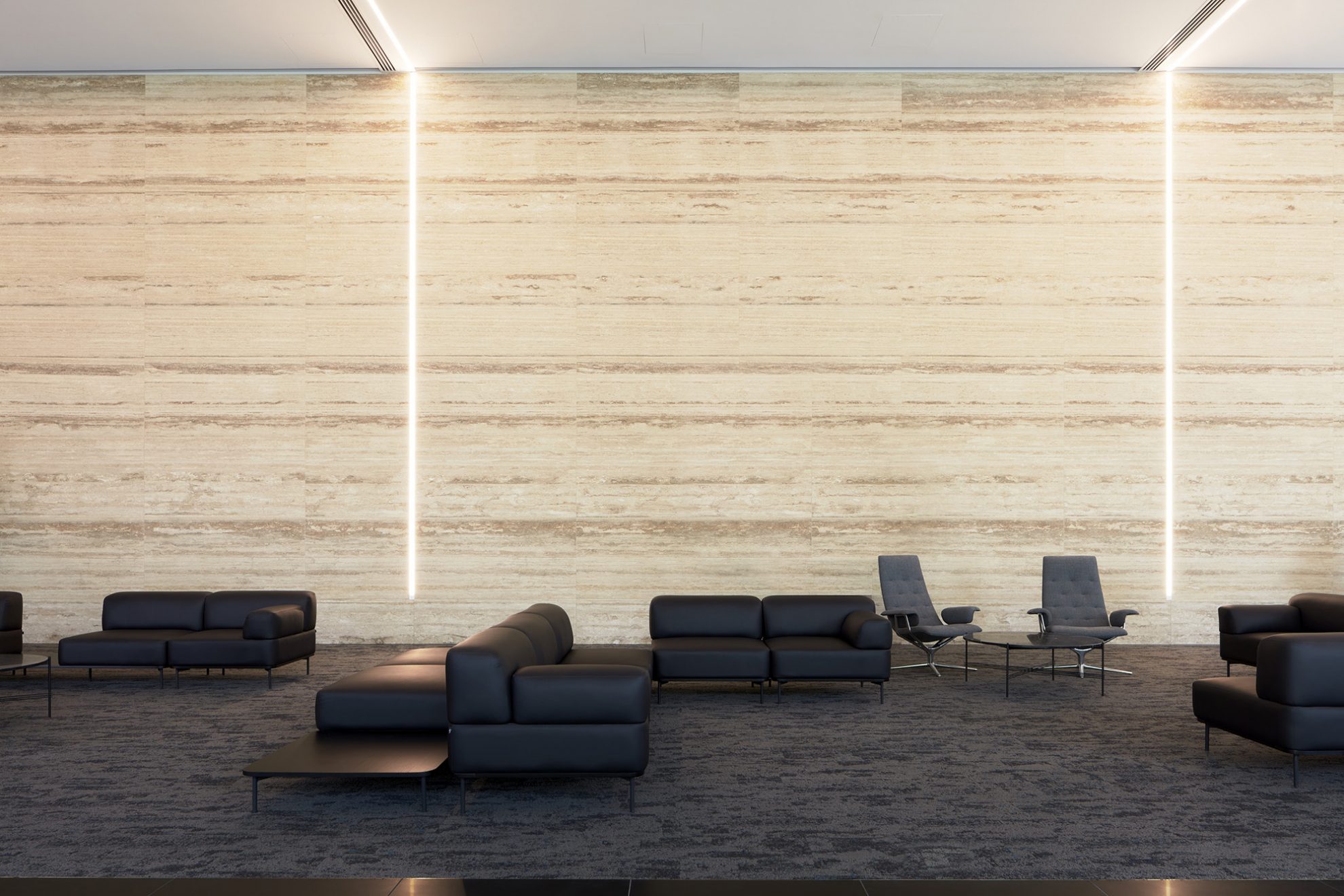 Phil O'Brien, Amalgamated Property Group
[CQ delivers] a standard of amenity that is commensurate with premium-grade office buildings in Melbourne and Sydney. With timeless architecture and finishes, Amalgamated Property Group is proud to call Civic Quarter our new home.
The CQ tower design was a collaborative process led by Amalgamated Property Group (APG). The APG team engaged COX for precinct master planning, concept design and Development Application (DA). May + Russell Architects continued work post-DA, providing detailed design, interior design, documentation and construction services.