Project Contact
Pete Sullivan
Danielle Ohlson
Shenaz Mayani
Tommy Wong
Queens Place
Melbourne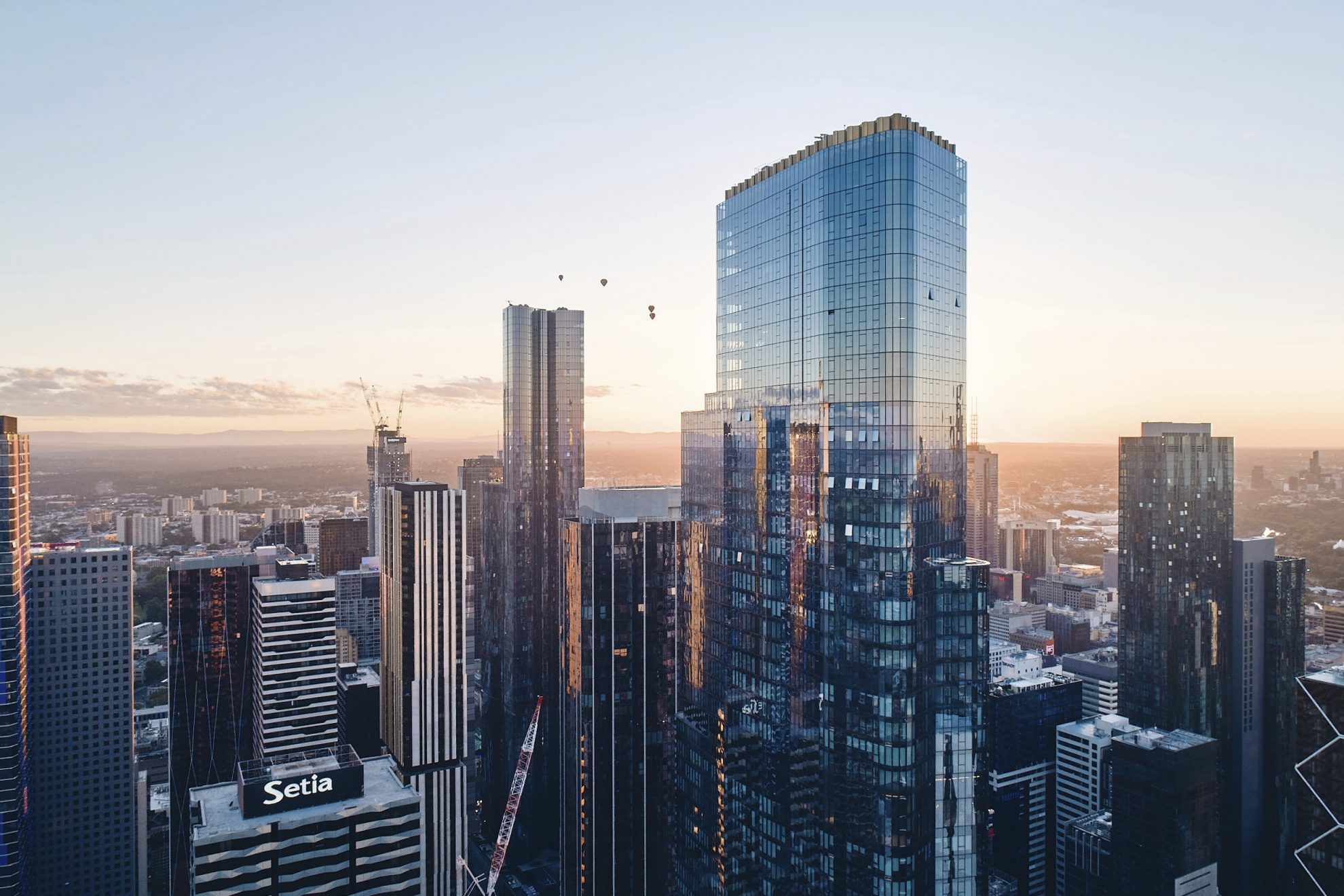 Queens Place is a compelling re-engagement of 350 Queen Street within its city block using a fine grain of public connections and amenity paired with taller structural elements of urbane proportions.
The master plan represents a competition-winning design for 3L Alliance, completed as a joint venture between Fender Katsalidis and COX. Conceived as a twin tower development, the design of Tower 1 features an 80-storey residential building with 5-level podium, enriching the ground plane through new linkages and an enhanced public realm within the Queen Victoria Market precinct.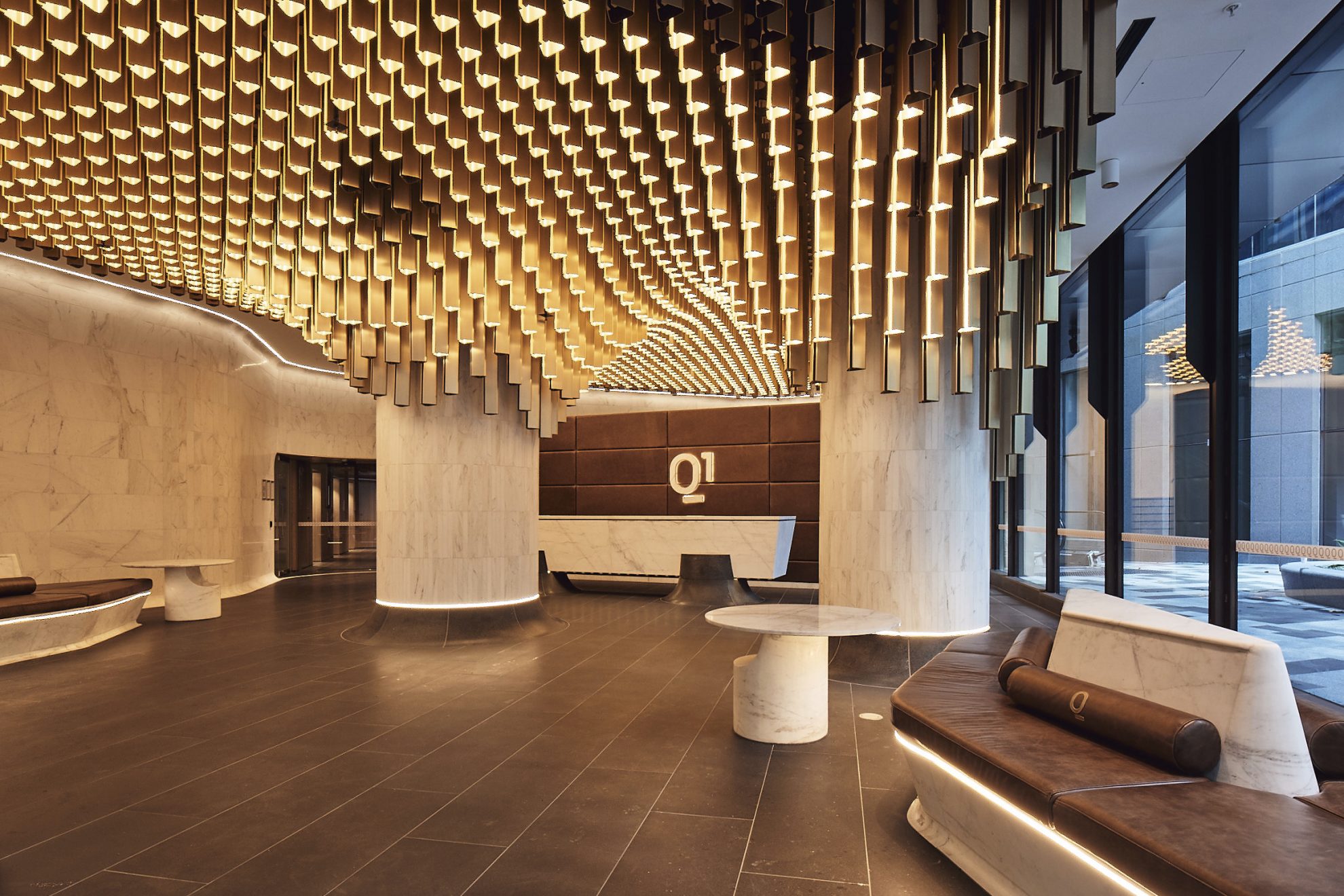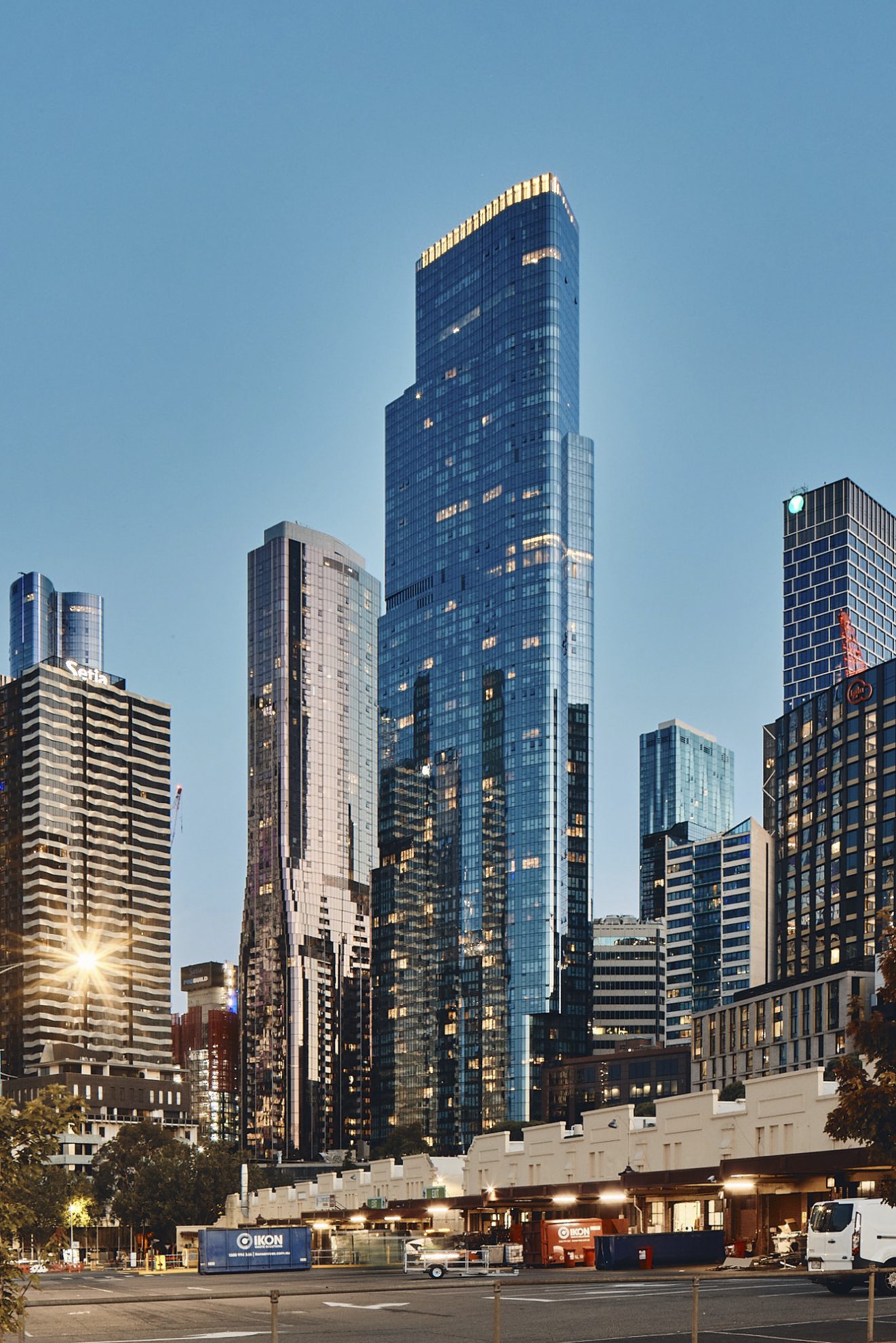 In contrast to the gleaming tower's clean design, the detailed podium with its curvaceous fins and interwoven planters, along with external terrace, respond to the site's solar access and wind aspect. Within the podium, a variety of uses including retail tenancies, commercial suites and a childcare centre provide critical activation at lower level. Atop the podium ascends the streamlined tower form with unembellished façade, shaped and sculpted as well by contextual drivers within and around the unique site.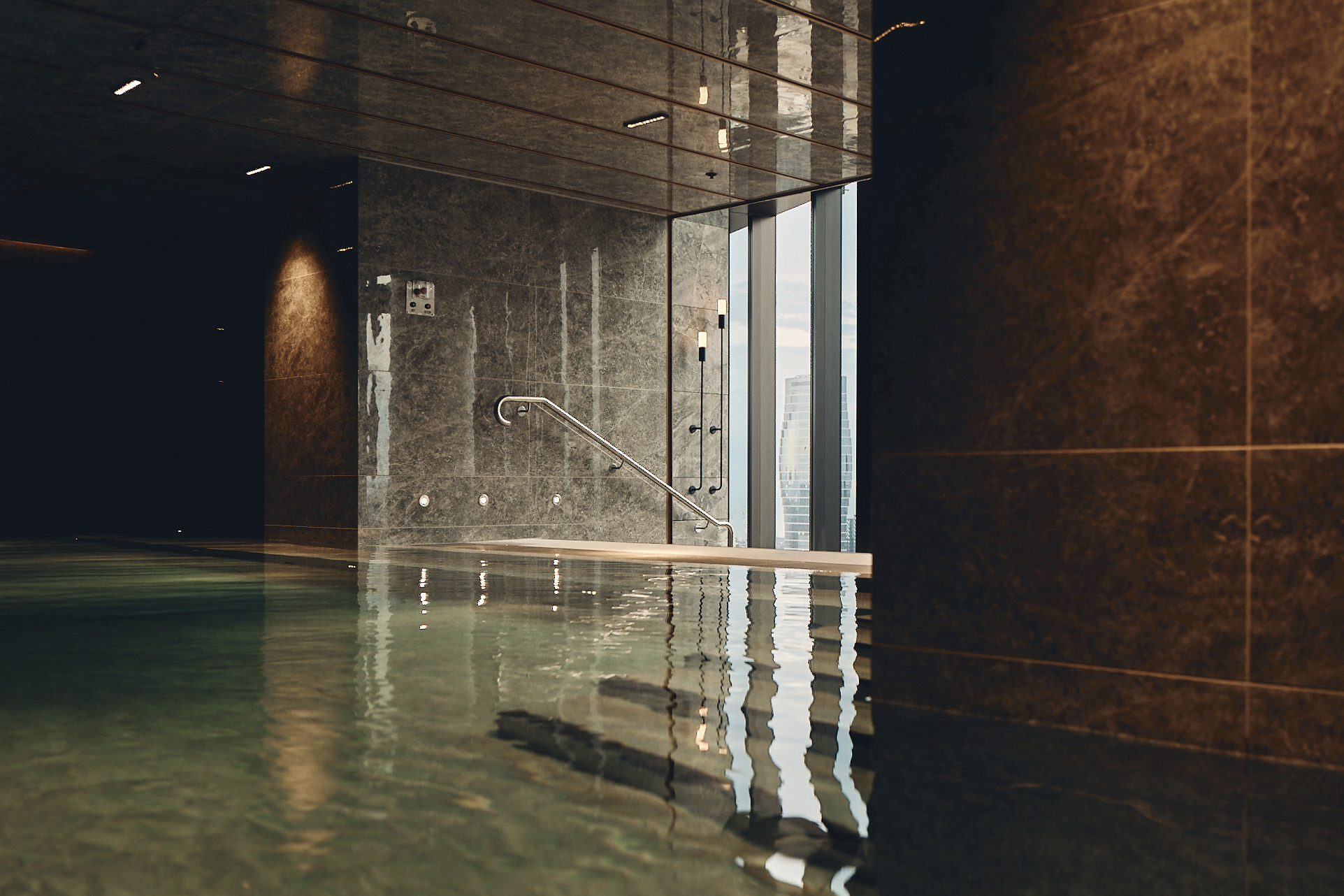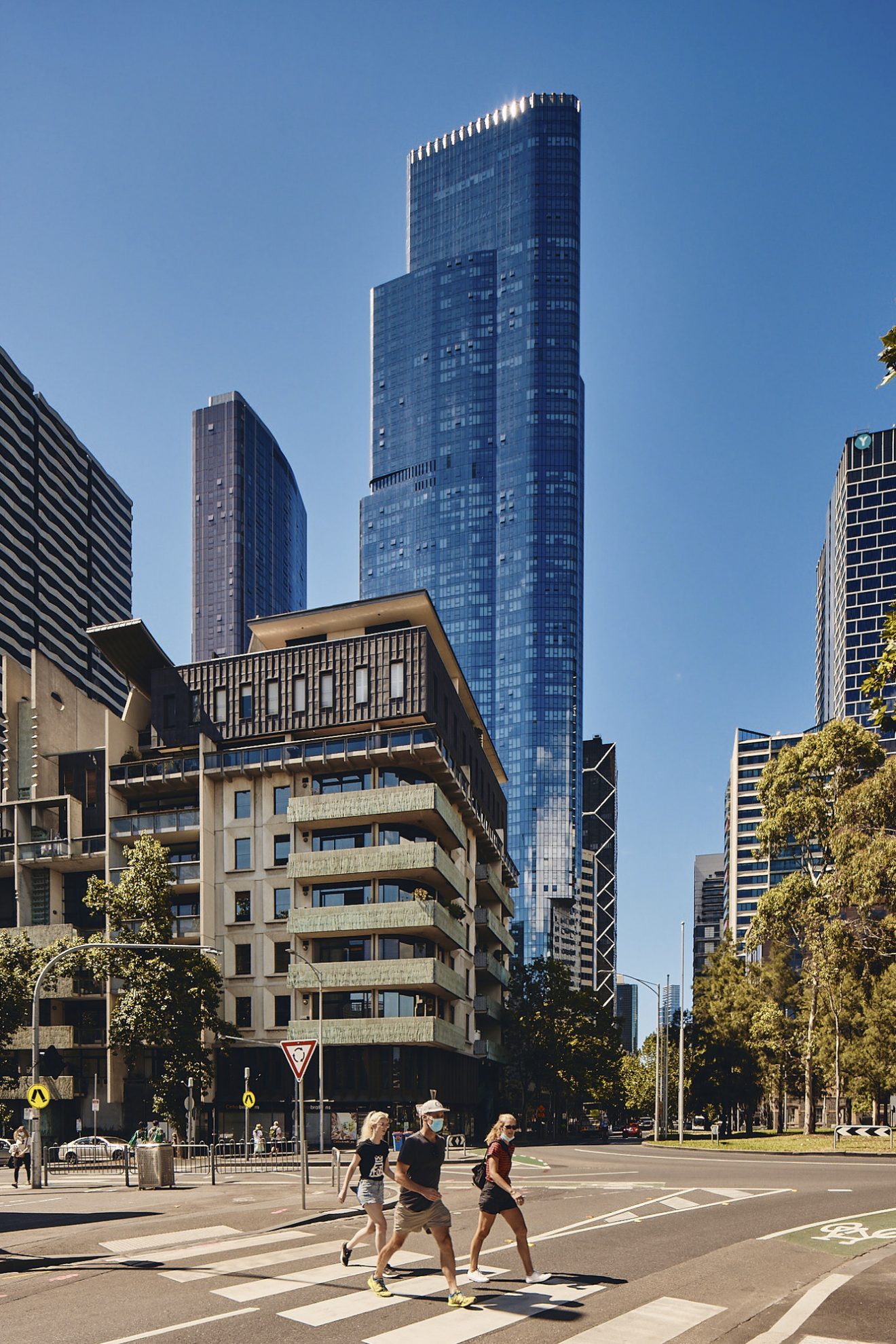 The placement of significant plant and services over the two uppermost levels presented an opportunity to create an integral and distinctive architectural flourish – crowning the building. The 'lantern' is conceived as a fluted gold clad object carefully placed atop the tower. Its lower half is veiled in glass, both obscuring and revealing the full extent of the lantern depending on sunlight, weather and time of day. At dusk, the fluted form is fully revealed as recessed LED lighting washes light across the flat surfaces of the individual flutes. This remarkable design element creates a unique and distinctive contribution to Melbourne's skyline.
The residential complex offers four tiers of premium residences. Queens Terrace duplex apartments are situated across levels 3 and 4, and feature living green terraces. These residences share access to communal facilities with the City Rise apartments, which continue from level 7 up to level 50. A high-rise lobby at level 51 breaks up the progression of dwellings offering further amenity, including a swimming pool, karaoke and dining space. Beyond that are the High Rise apartments occupying level 53 to 68, which share access to a private bar and lounge with the double-height Queens Residences that top the tower.