Wurriki Nyal (Geelong Civic Accommodation Building) Officially Opens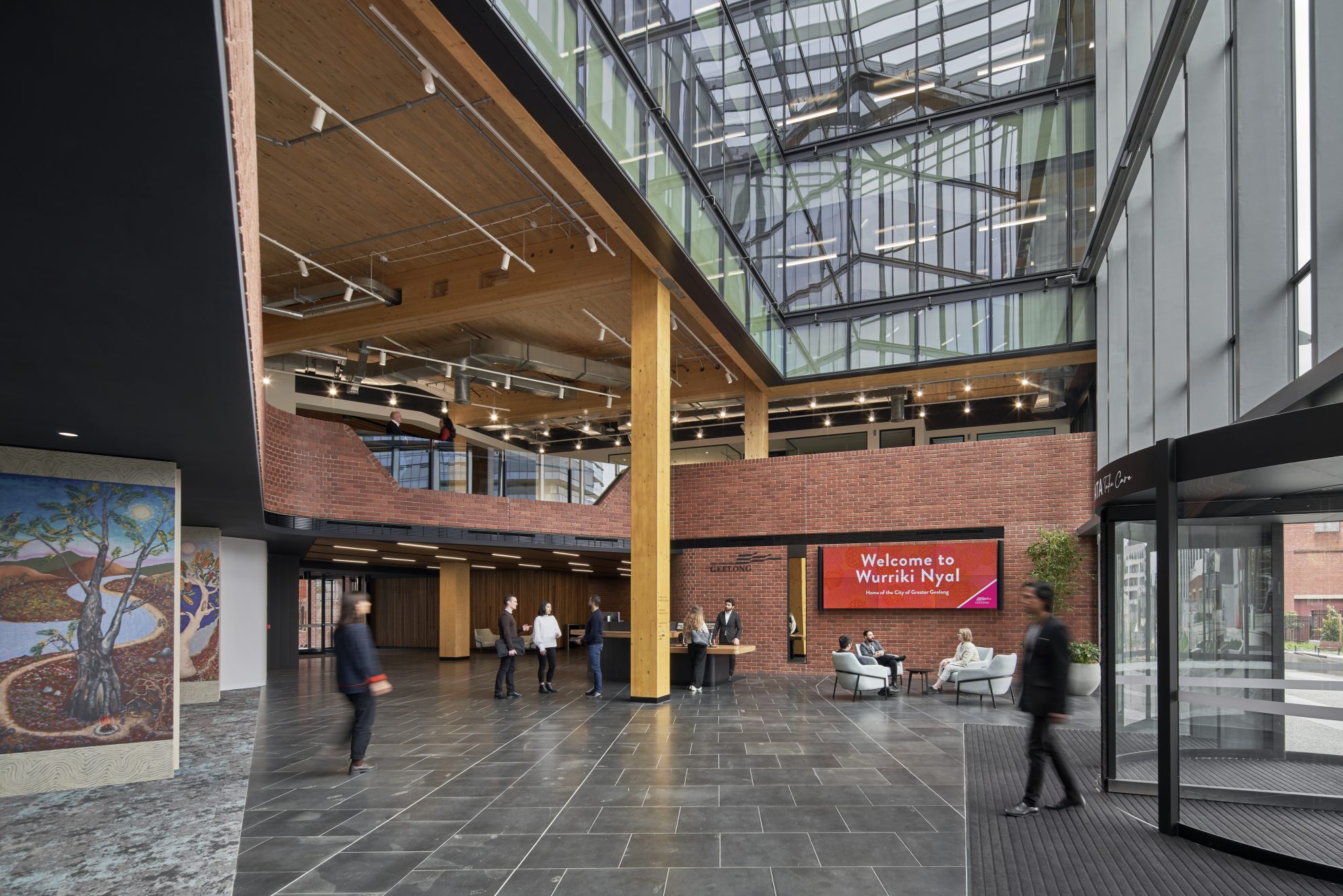 Yesterday, Geelong's new Civic Precinct, named Wurriki Nyal, officially opened with a Wadawurrung Welcome to Country and Smoking Ceremony.
COX, working with the City of Greater Geelong (CoGG), Quintessential Equity and Besix Watpac, designed Wurriki Nyal as a purpose-built council hub with state-of-the-art environmental features, supporting community wellbeing, growth, and sustainable development for this designated UNESCO City of Design.
The first stage of the precinct masterplan brings together the City of Greater Geelong Council departments into a single, collaborative workplace. Wurriki Nyal provides A-Grade office space for 850 full time workers in central Geelong, galvanising the local council and creating opportunities to engage the community through active, accessible, and inviting public spaces.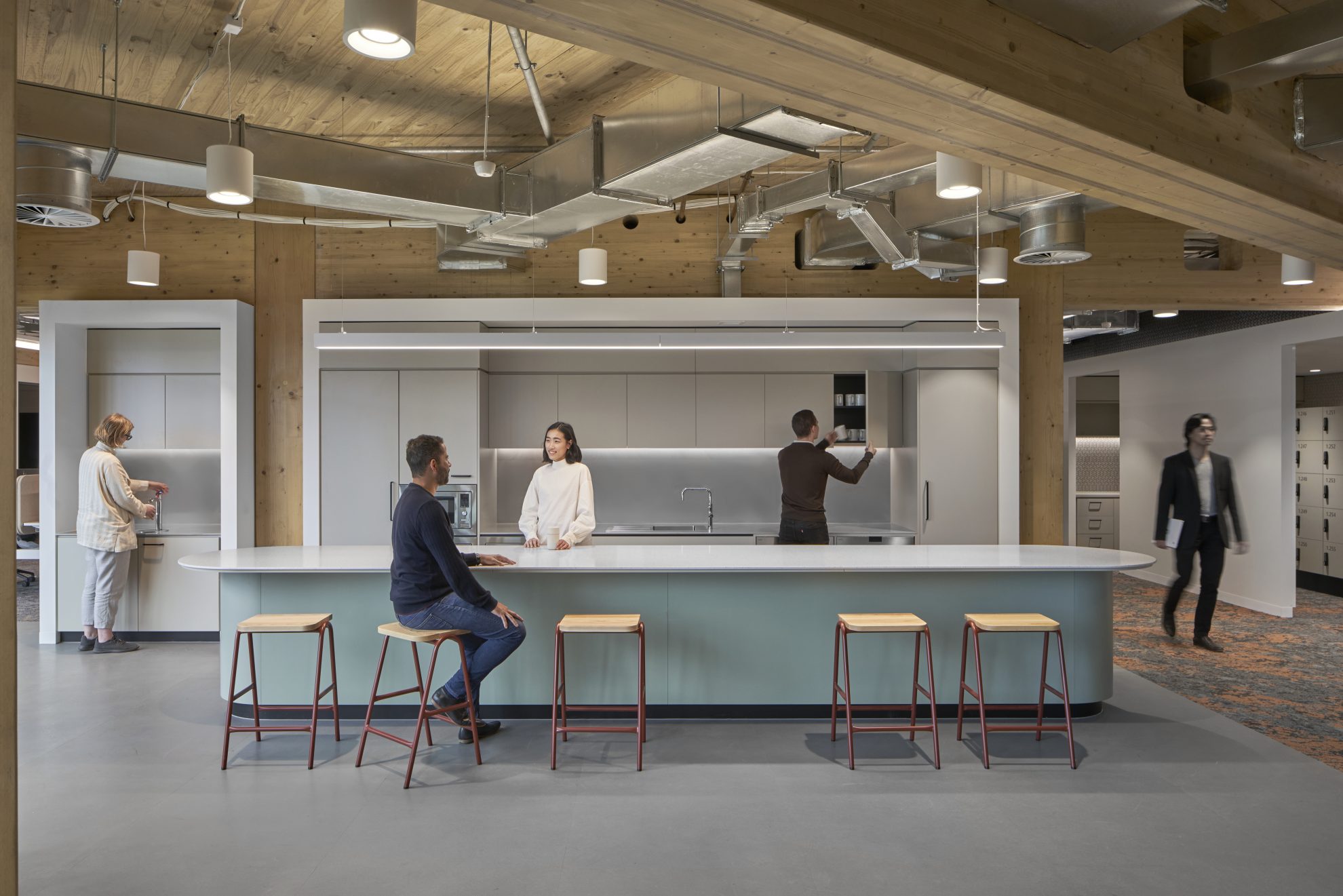 A highlight to the building is in the hybrid structural system utilising concrete, steel and mass timber throughout. The choice of Cross Laminated Timber (CLT) and Gulam columns and beams, helps create a light-filled, healthy, and contemporary workplace that addresses social, environmental, technological, and economic aspects – responding to the physical and emotional wellbeing of occupants. To read more on why we used CLT, head here.
"We strive to meet the environmental challenges facing the construction industry and embrace solutions with low energy and low carbon footprints," says COX Director Andrew Tucker.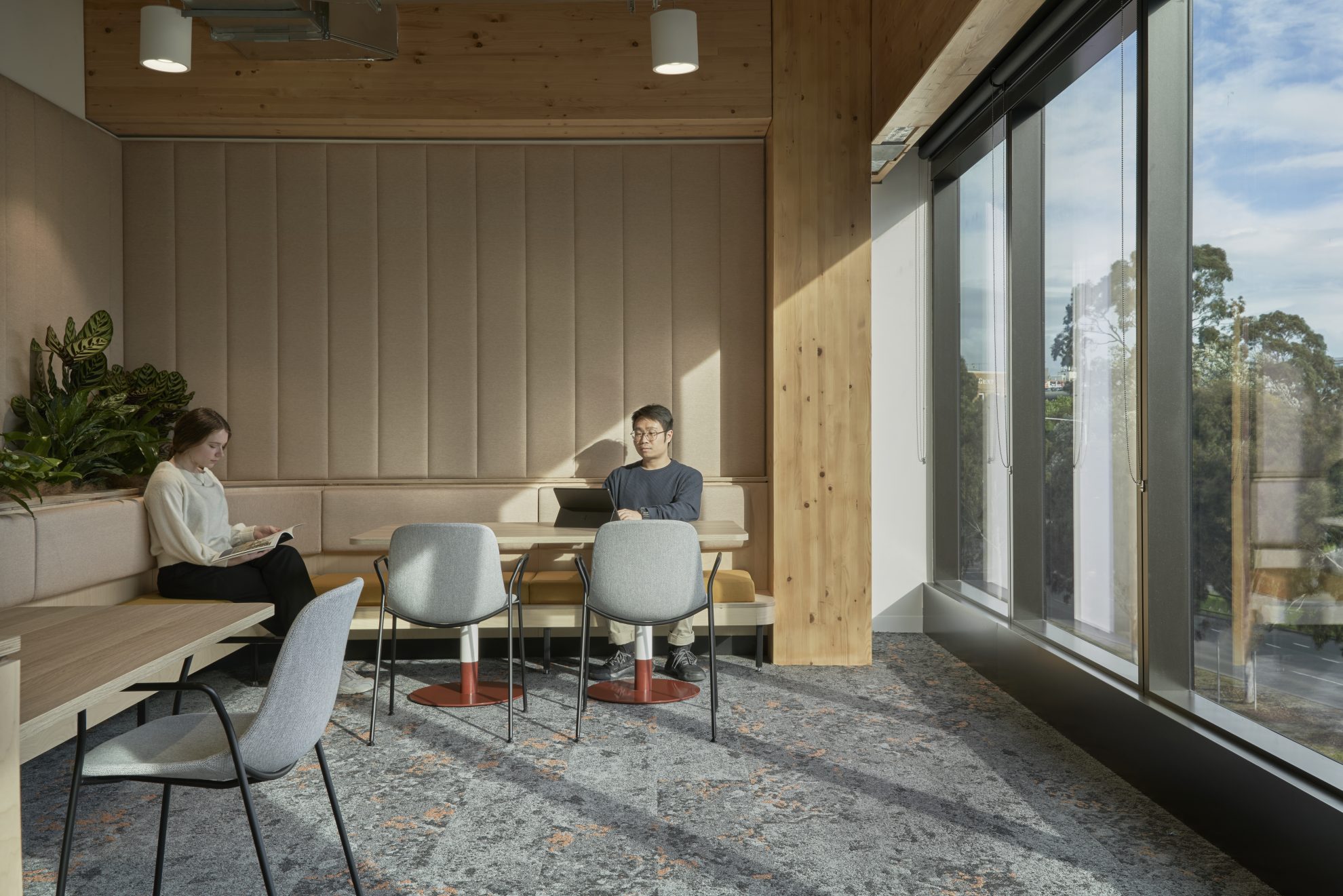 COX Director, Andrew Tucker
There is a lot of potential in mass engineered timber and timber-hybrid structures, enabling urban planners and architects to develop innovative and sustainable architecture. As a renewable material CLT has significant advantages over traditional construction in terms of environmental impacts, off site manufacturing, speed, weight, and expressed structure.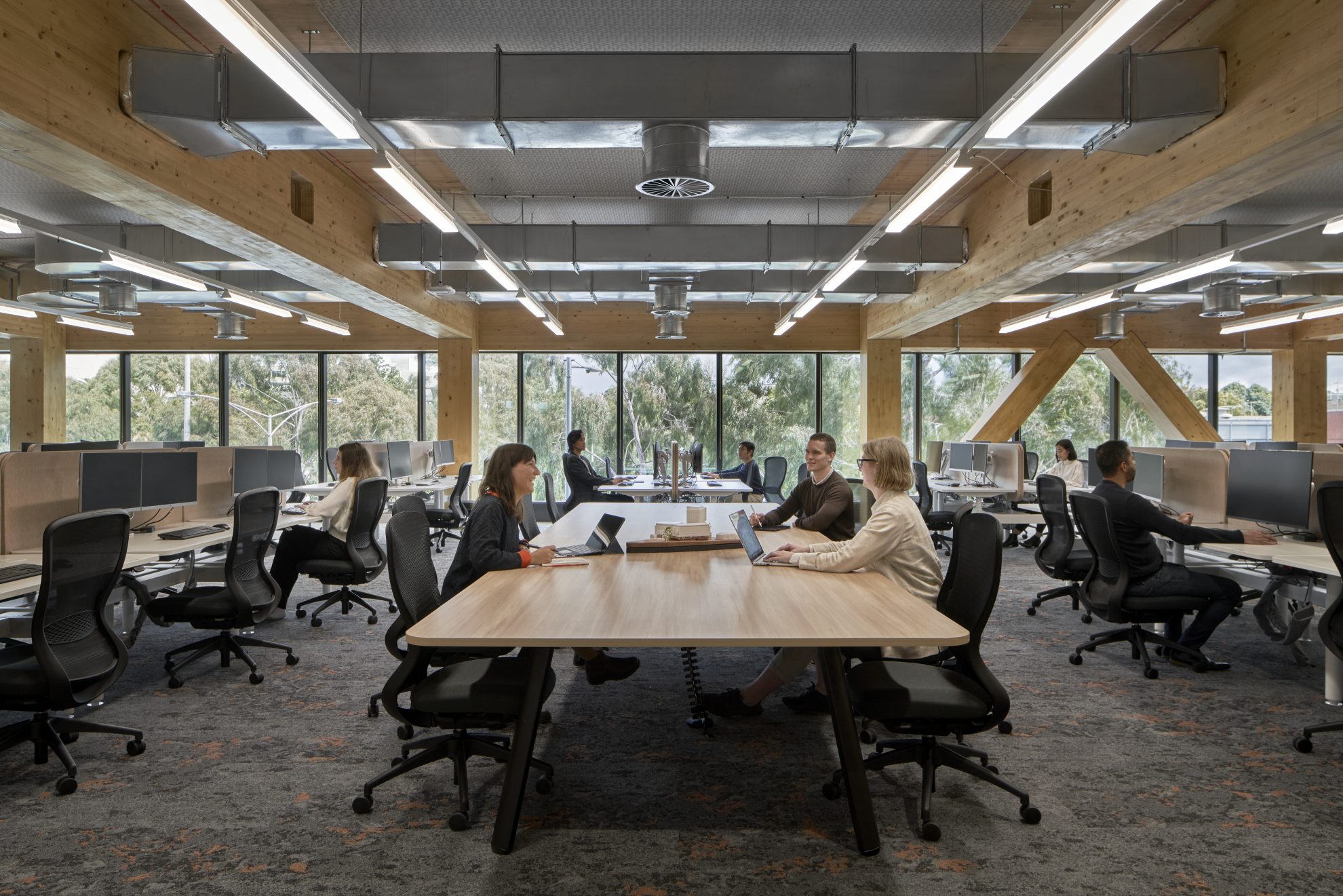 Materials were selected to be robust and low maintenance in the higher parts of the buildings, and more natural, tactile, and visually interesting at the lower levels near the public interface, reinforcing the design's human scale. Reference has been made to Geelong's maritime and wool store history by using tactile masonry and timber finishes, contrasted against modern clean-line facades.
The project has impressive sustainability goals, targeting a 6-Star Green Star rating, a 6-Star NABERS Energy (base Building, a 5-Star NABERS Energy (Base Building without GreenPower), 4.5-Star NABERS Water (whole building) and 6-Star NABERS Waste (whole building) rating
The new Wurriki Nyal addresses its surrounding built context responsibly, providing a landmark form with a visually permeable façade that displays a dynamic, public interior. It invites contact between government and community, supported by vibrant ground and podium levels with retail and food and beverage outlets, as well as public and community amenities.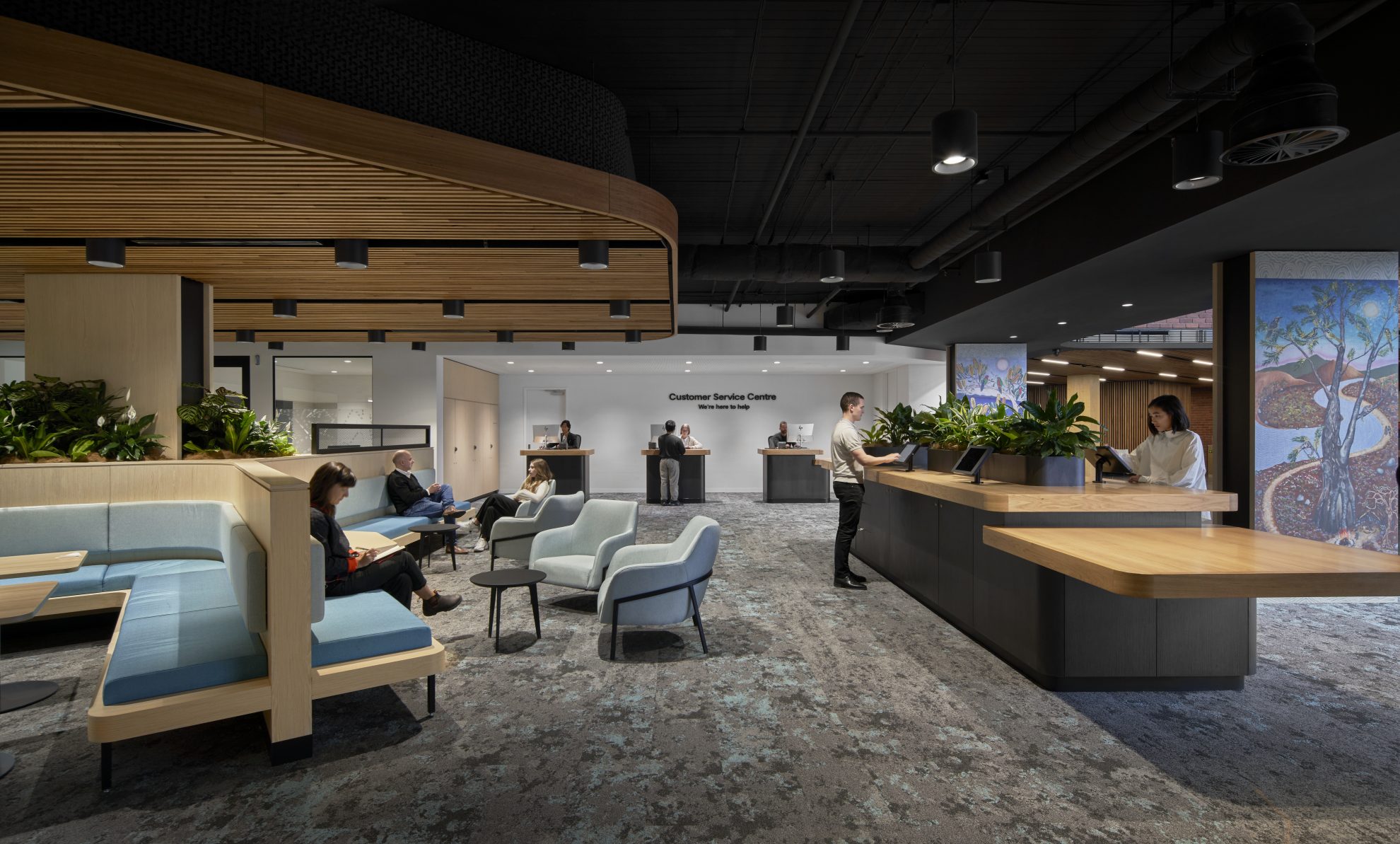 COX Director, Christina Prodromou
This is a building that feels good to be in, timeless and honest in its expression. As designers there should be an advocacy for sustainability that embraces the warmth of natural materials to create amazingly beautiful spaces.