Project Contact
Zoë King
Alen Spahic
Chin Tan
Coby Costi
Justin Davis-Bishop
Bodyline Bar
Adelaide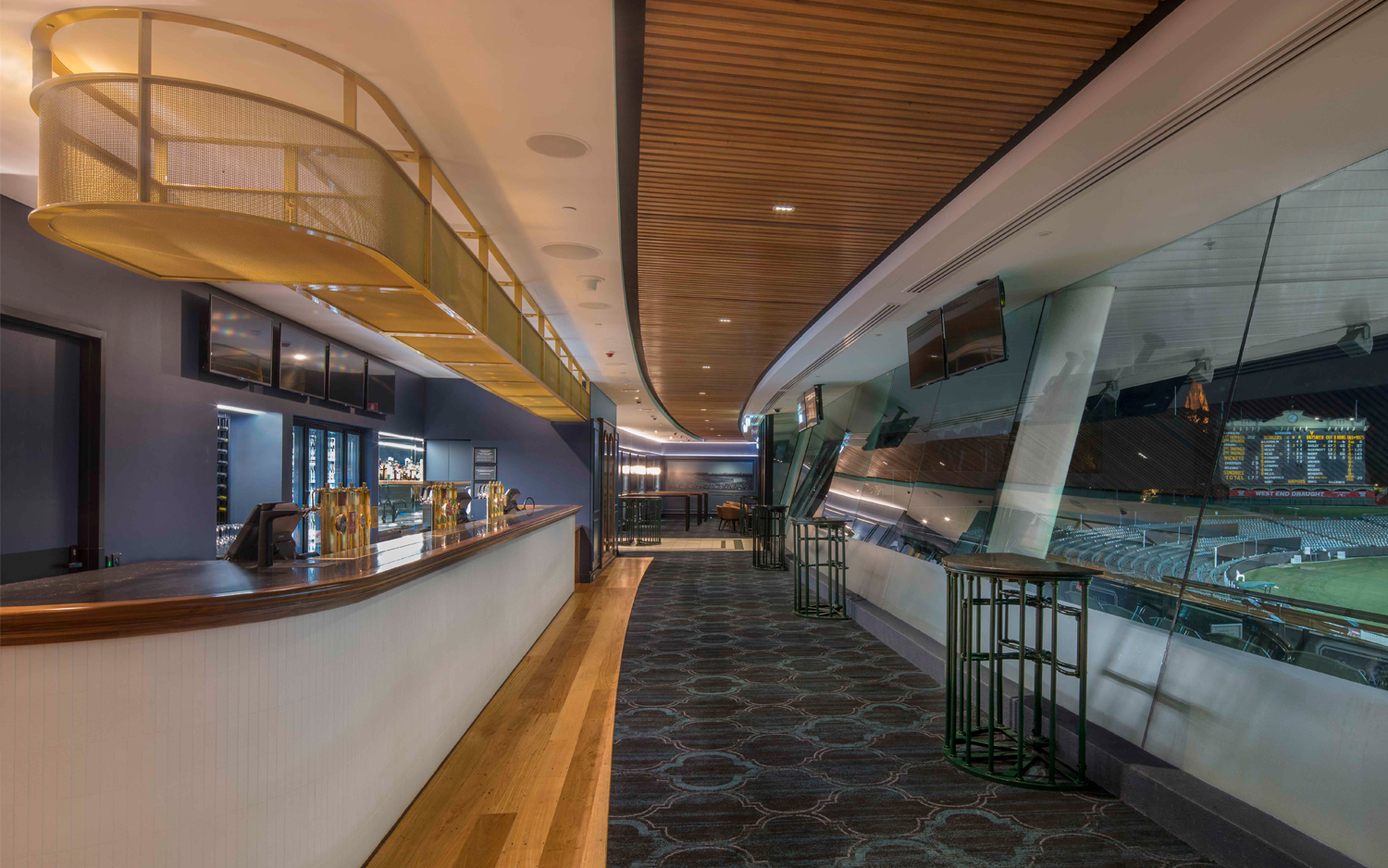 Adelaide Oval's Bodyline Bar has immortalised one of Cricket's most infamous Test series while capturing the mood of the oval's history.
Steeped in history, the bar is named after the infamous Bodyline series of 1932-33, where England bowlers aimed for the Australian batsman's body to constrain their movement and runs.
COX used original materials salvaged from the original 1880s Bradman Stand within the fit-out to pay homage to the Bodyline Series, with integrated memorabilia tying into the 1930's aesthetic.
Original Norton turnstiles installed in the 1880's have been restored and repurposed as bar leaners, while the same 200-year-old recycled timber has been used throughout the space to create a seamless connection to the other rooms within the Western Stands.
An expansive walnut bar with stone inlays and brass taps overlooks the field, complimenting the heritage blue walls and memorabilia cabinetry.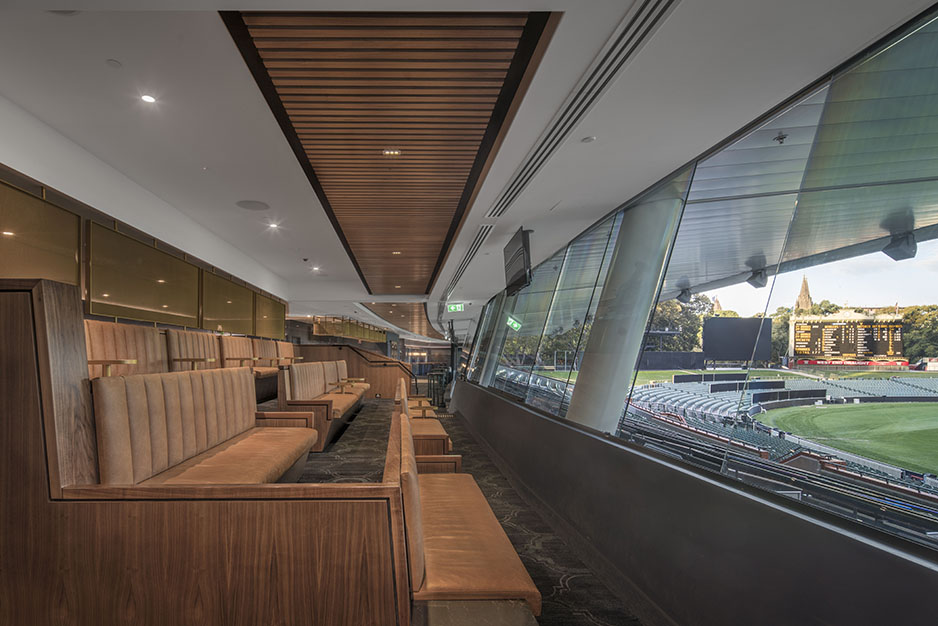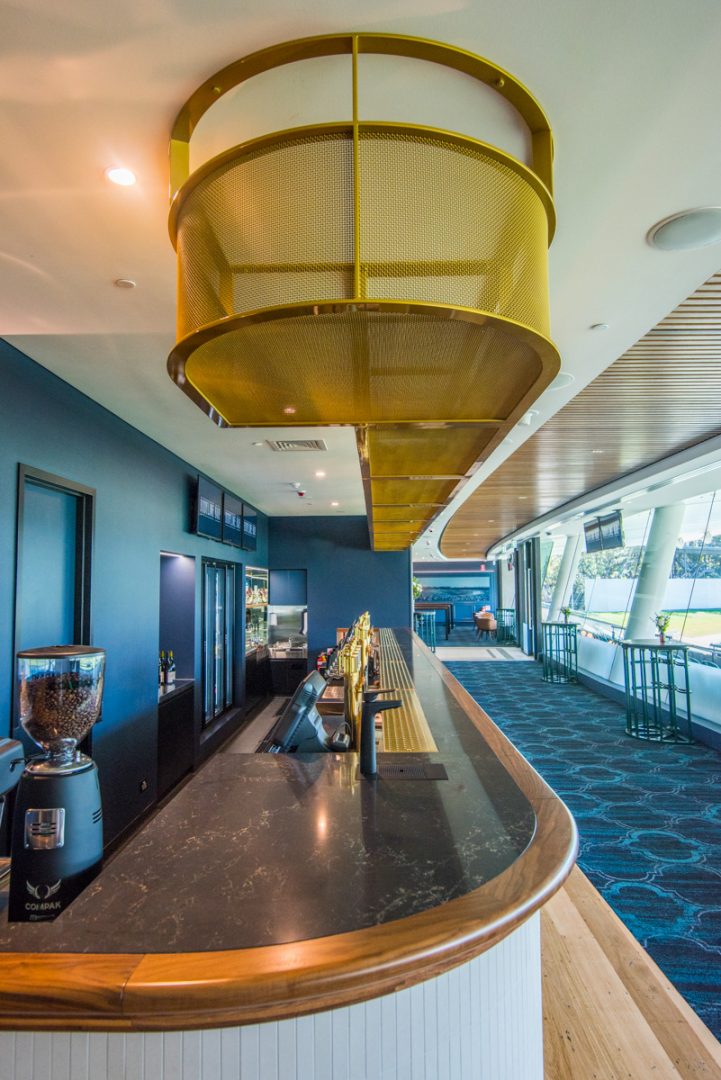 The Adelaide Oval has a lot of corporate suites but it doesn't have a room that really recognises the history of Adelaide Oval and that's what this is about.  Part of the reason the redevelopment has been so successful is because it has an eye on the history of Adelaide Oval – we've kept the scoreboard and the hill and I think this (bar) is the same. Adelaide Oval and the Bodyline Series seem to go hand in hand when you talk cricket so it was an opportunity to say 'why don't we celebrate that.'
This project was completed in collaboration with the South Australian Cricket Association (SACA) who also advocated to celebrate the history of the Oval in the new interiors.
Construction partners Shape and the Adelaide Oval Stadium Management Authority were instrumental in the delivery of this project.