Project Contact
Chris Millman
Alexander Garrett
Alexandra Arnold
Amanda Laverie
Christine Murray
Danne Kresoya
Emma Webb
Leonie Stafrace
Linden Maginness
Melissa Martens
Nathan Grainger
Rodney Moss
Tania Taylor
EAST Hotel
Kingston, Canberra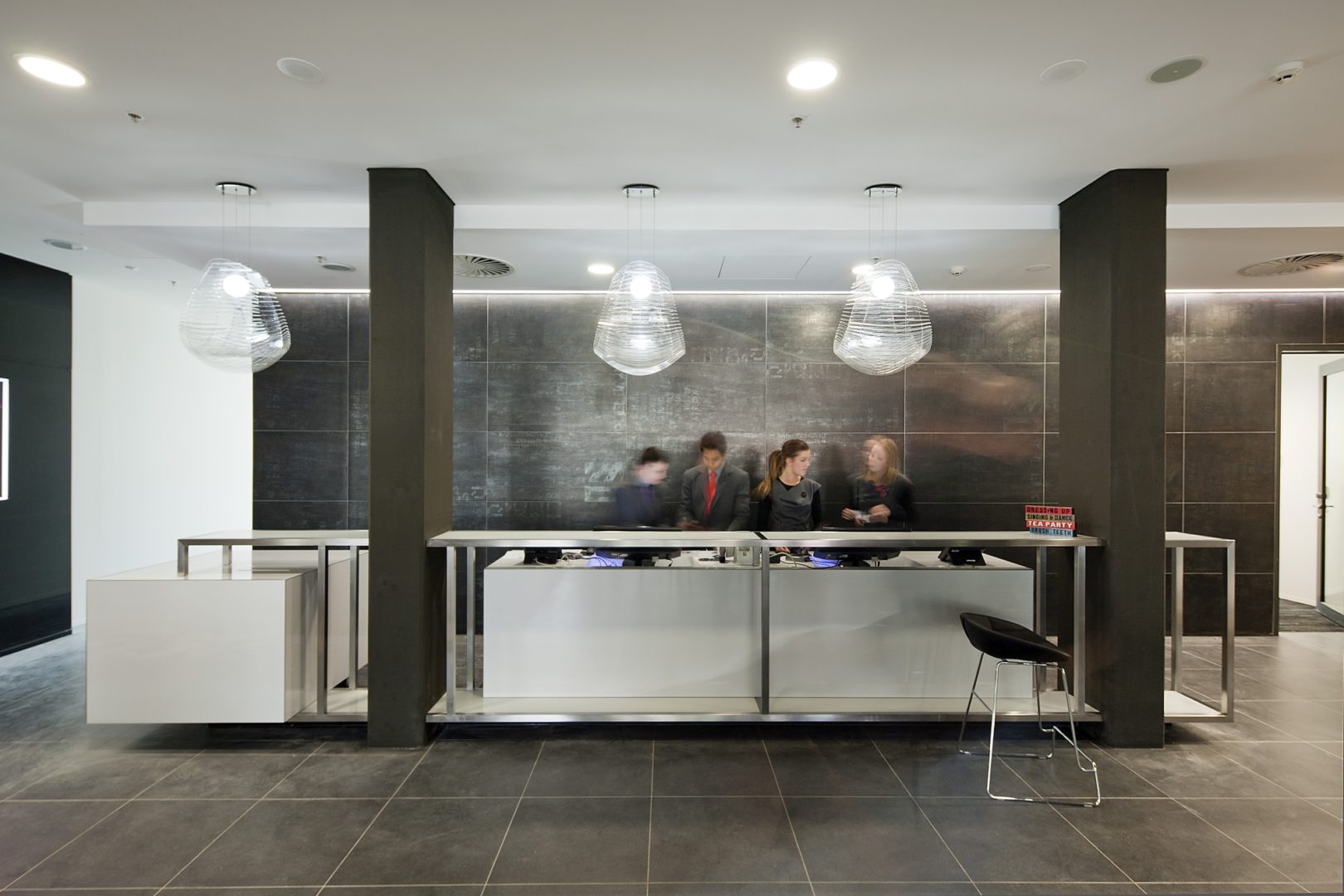 The core design idea for the East Hotel was to create an elegant boutique hotel of appropriate form, scale and materiality for Canberra Avenue while simultaneously providing contemporary spaces for a wide range of visitors ranging from overnighters, business quests to families.
The East Hotel has been designed to enhance the surrounding public domain with an active frontage facing Giles Street and high-quality ground plane. The building sits right up to the site boundaries creating an urban form for the site, suitable along the avenue and contributing to the strong orthogonal geometry of the precinct.
The orthogonal ground plan responds to the geometry of the site and wider precinct. Here you can find: the main public functions of the hotel with a restaurant and associated retail spaces facing Giles Street; a reception, quest lounge and library in the central core; and conference and function facilities to the north-east facing external courtyard areas.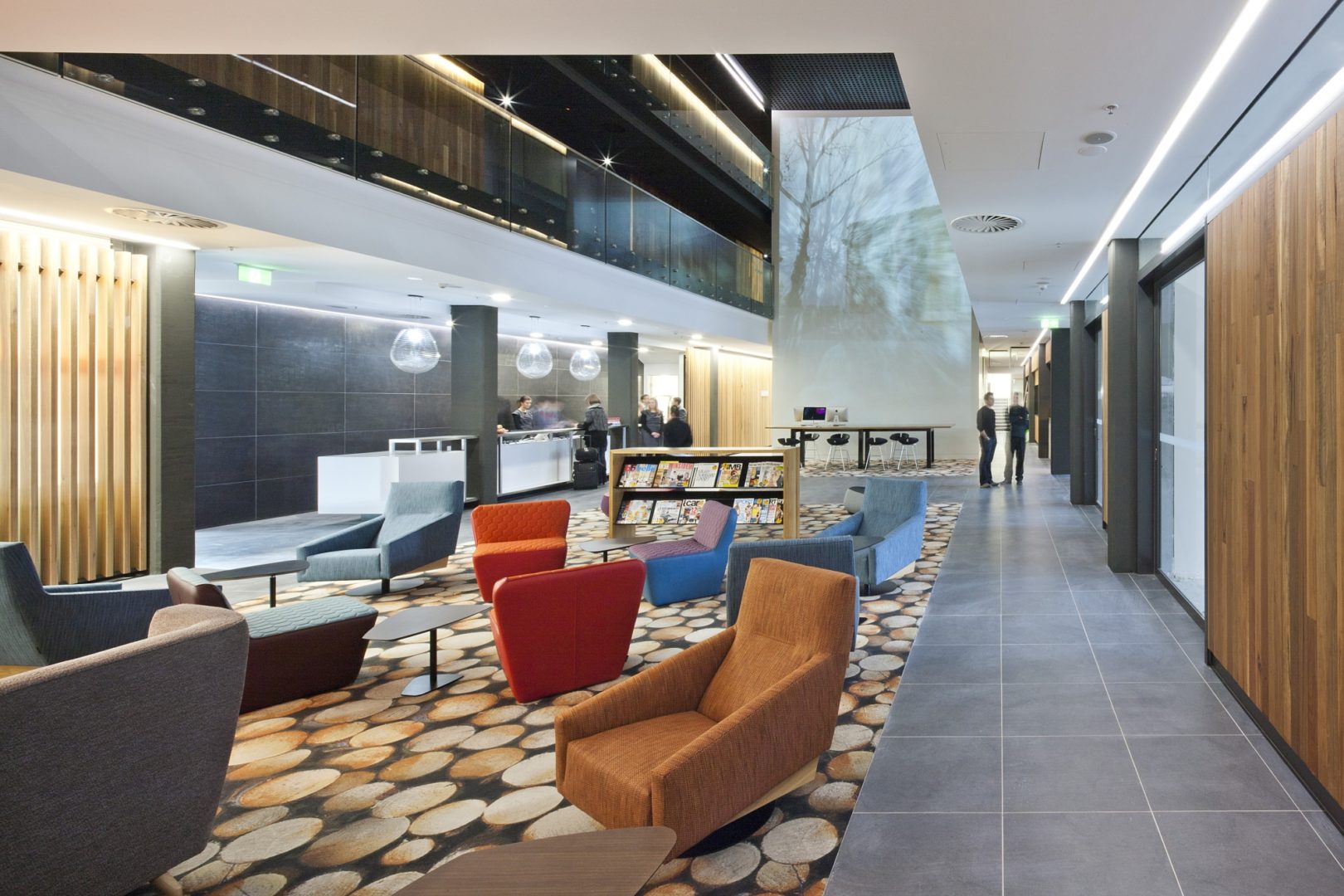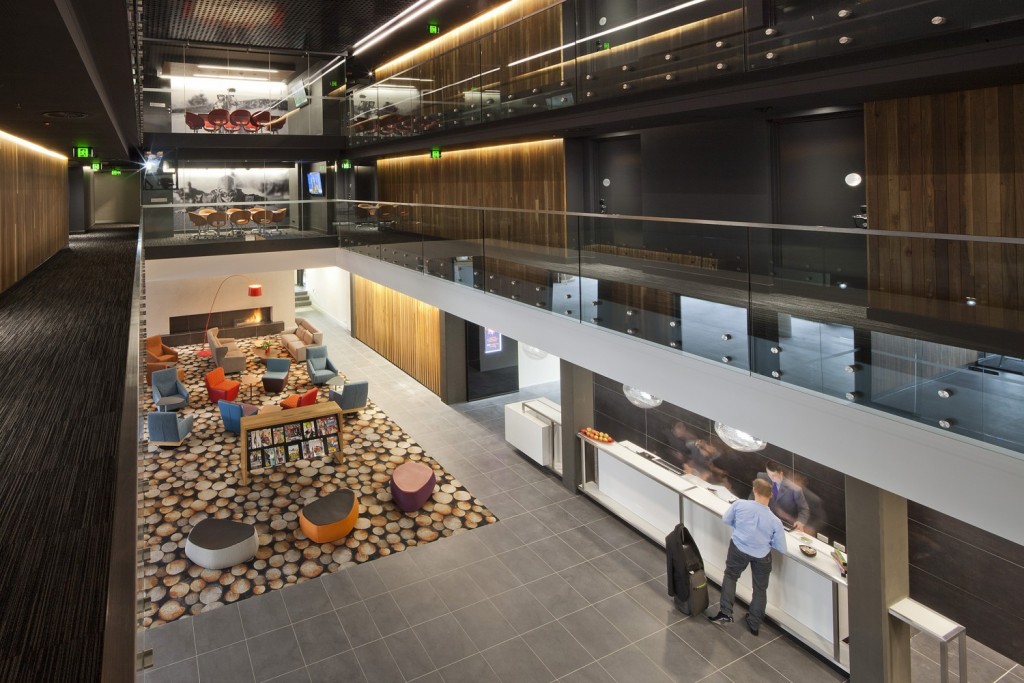 The upper levels of the hotel wrap around the central amenity spaces of the ground level with balconies looking down to reception and lounge areas. The balconies provide access to all guest rooms at the upper level producing a very efficient plan.
To the upper level a gymnasium and intimate function/lounge room provide extra amenity options for guests.
The interior design played an important role in the success of the internal spaces. The COX Architecture interior design team collaborated with Sally Hieatt Interiors to achieve a sophisticated and contemporary feel to the internal space of the hotel.
The East Hotel interior with its edgy style, tactile finishes and sense of relaxed occasion in the public areas provides a contemporary and vibrant option for Canberra residents and visitors. The studios and apartments have usable quality spaces that bring a heightened level of design and attention.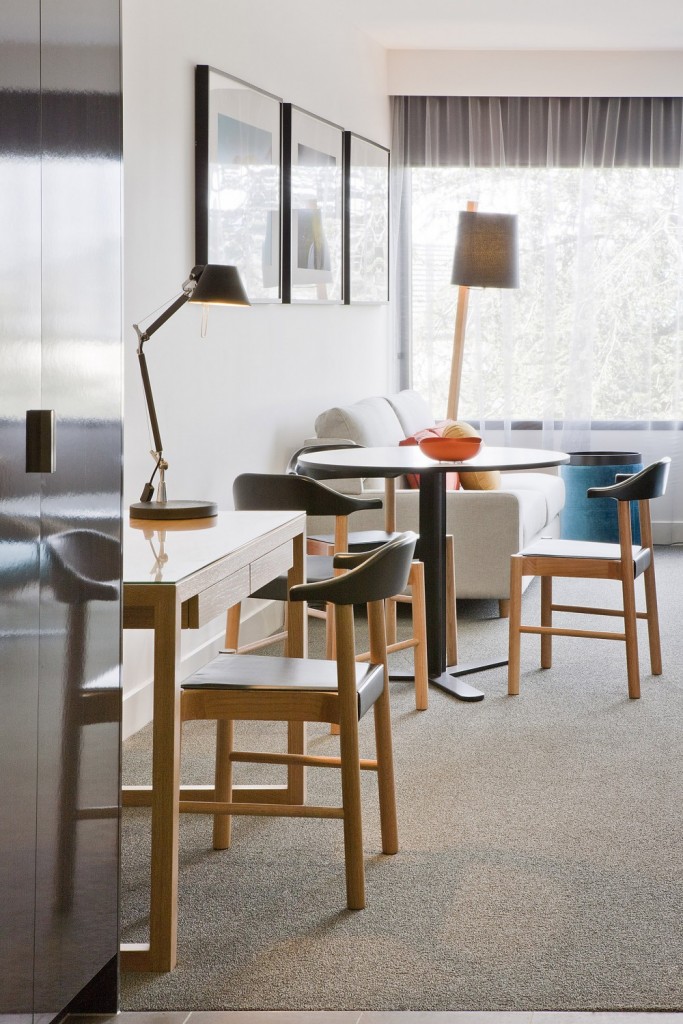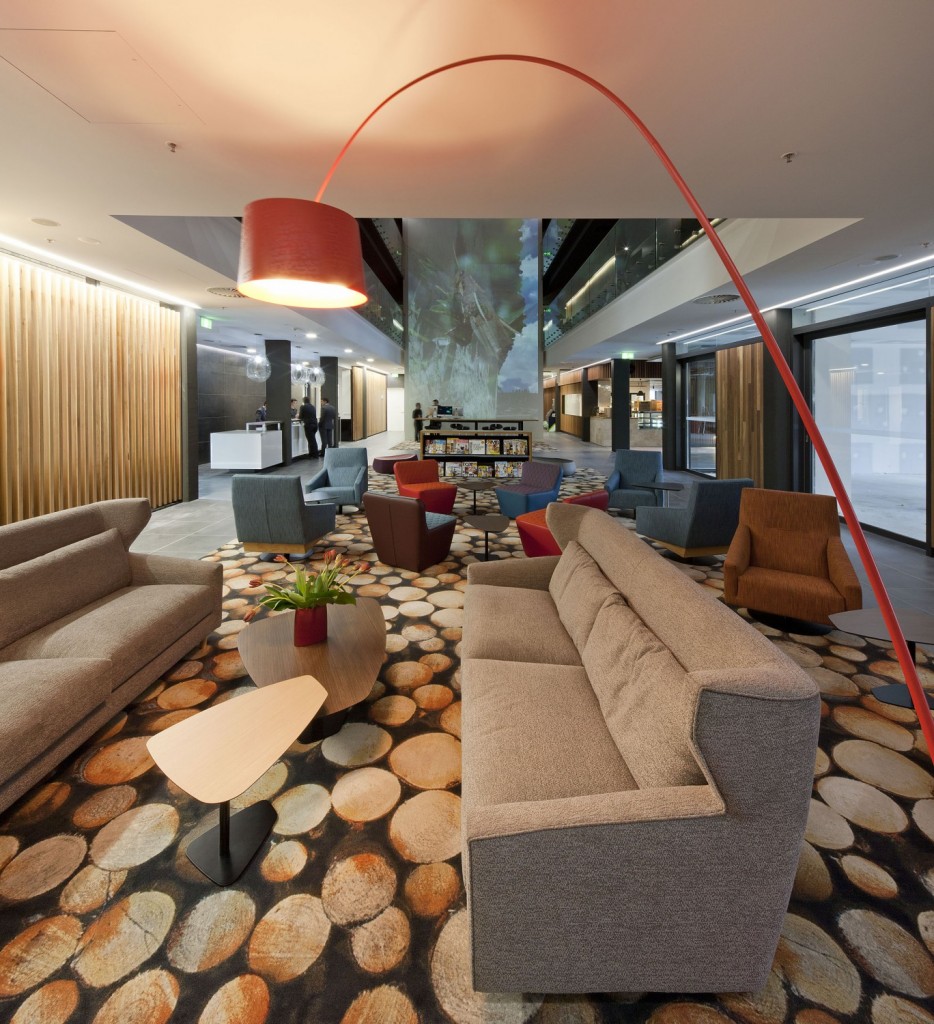 East Hotel was designed as a hotel with more. The rooms are oversized and very flexible in their layout, designed to suit all types of guest. There are kitchen facilities in every room, which allows a degree of autonomy for guests. Families are welcome at East Hotel and are well catered for, including two-bedroom suites with a 'Kid's Cubby' which is a separate small room including bunk beds, child-friendly furnishings, X-Box Kinect and other touches to accommodate children.
The construction of the building was delivered through a construction management procurement method. The contractors BLOC worked closely with COX to refine details and deliver an elegant, sophisticated and well detailed building within the budget.
The East Hotel is owned by a Canberra family who are responsible for ongoing maintenance and running costs of the development. Energy efficiency was an important criterion in all decisions. A centralised plant using boilers and chillers for the heating and cooling of the building was used for its efficiency and therefore long term environmental and cost savings.