Cairns Convention Centre
Cairns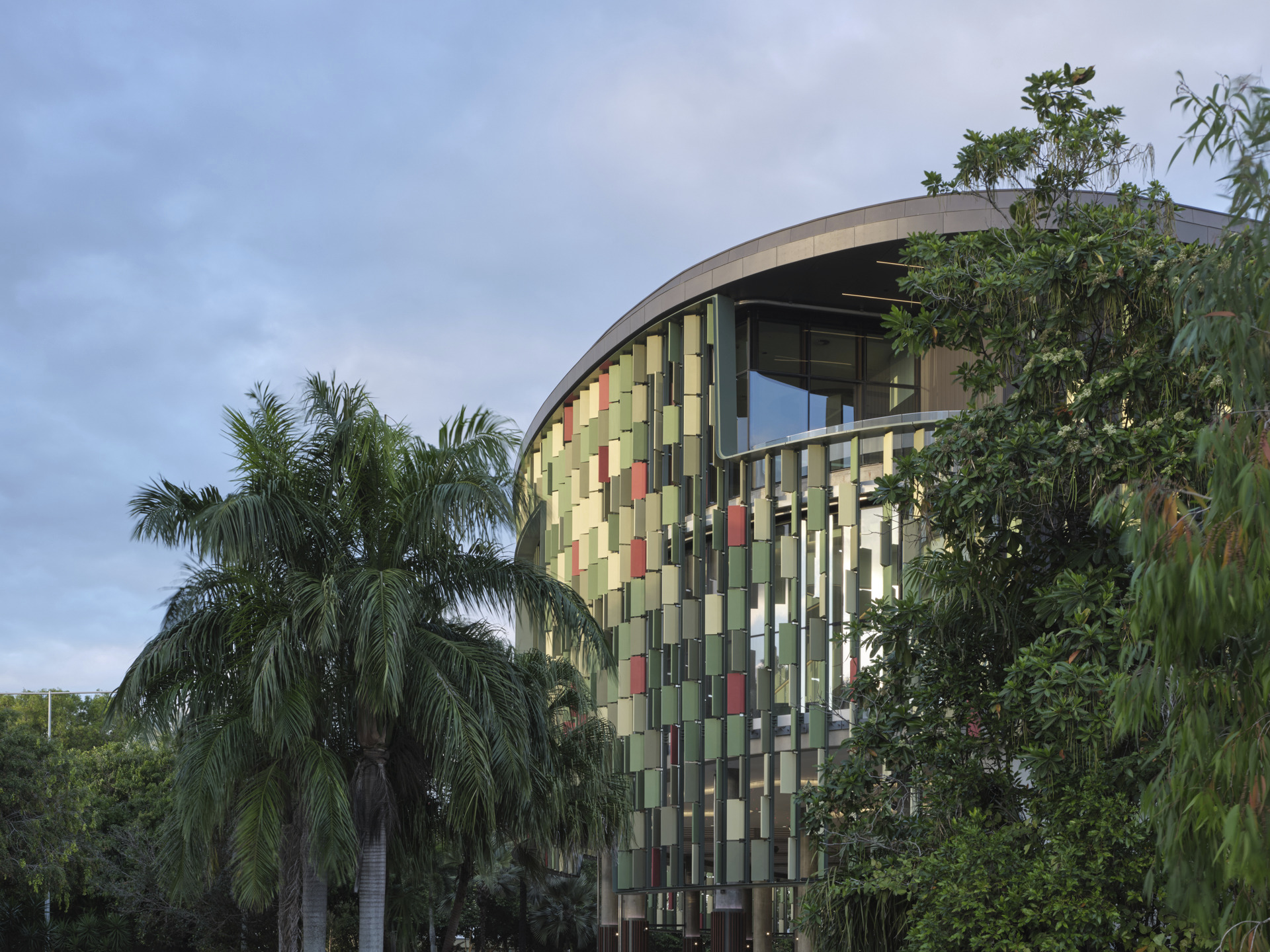 In the heart of a tropical paradise, a beacon of architectural wonder emerges – The Cairns Convention Centre. Bathed in natural light and surrounded by the lush embrace of the tropics, this venue redefines what a convention centre can be.
Convention centres are often cloistered indoors, but not this one. The Cairns Convention Centre breaks the mold, seamlessly blending indoor and outdoor spaces to capitalise on its breath-taking surroundings. The crown jewel, the Trinity Terrace, is perched on the top level – offering panoramic views of the Trinity Inlet and the Exhibition area, while the Plenary room opens to majestic mountain vistas across the water.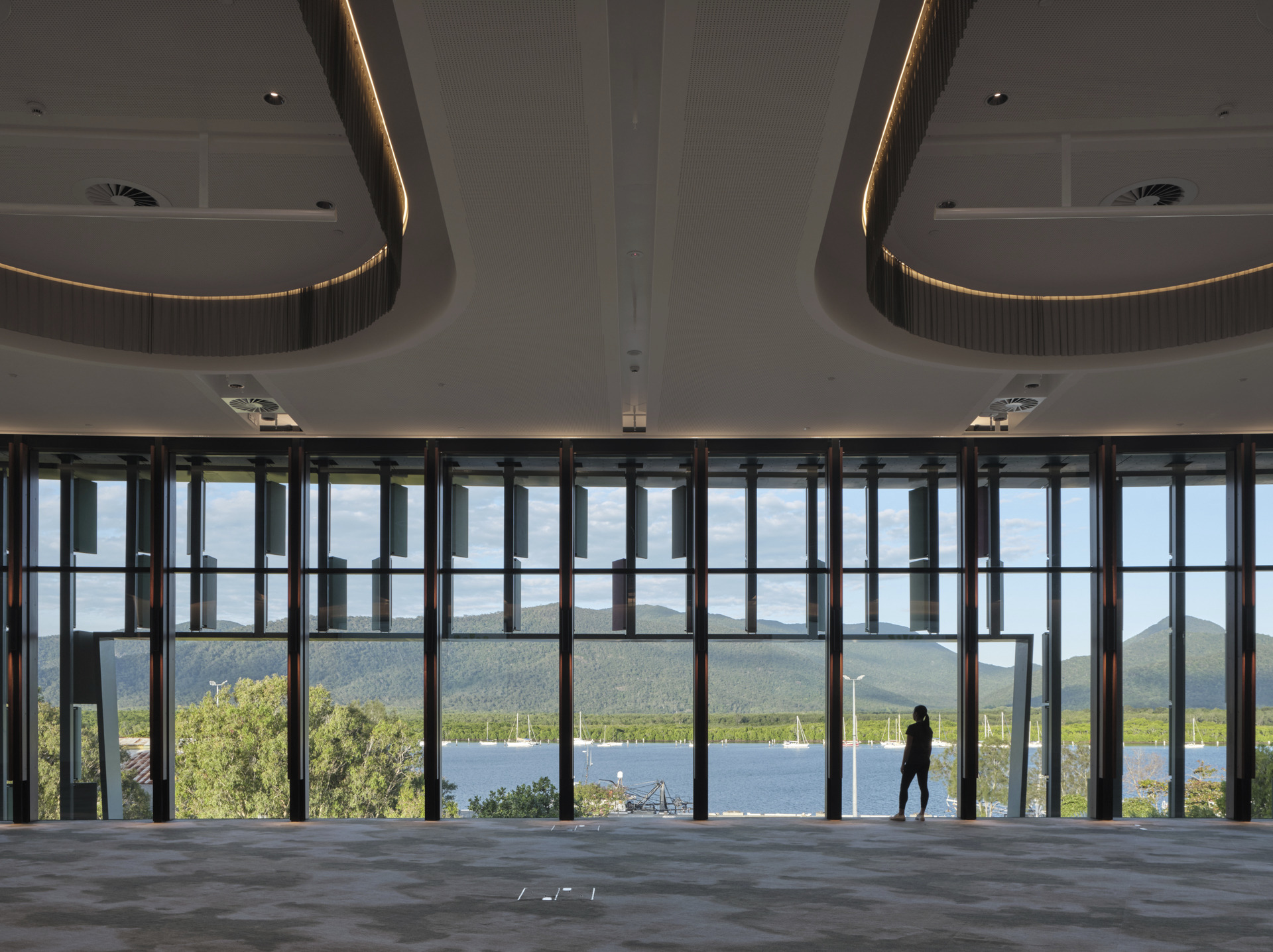 This project pays homage to COX's original vision from the '90s while introducing a fresh design language to support its expansion. An additional 10,500 square meters of space, featuring a generously landscaped undercover area, a grand new entrance, a 450-seat plenary lecture hall, three 120-seat meeting rooms, exhibition space for 30 display booths, a 500-seat rooftop banquet venue, and a captivating sky terrace, all come together to elevate the convention experience.
Terraces strategically positioned throughout the centre not only connect visitors to the invigorating Far North Queensland breeze but also serve as vantage points for the awe-inspiring views. The 130-meter-long facade of the expansion comes alive with a dynamic sunscreen that adapts to the activities within and follows the sun's path, ensuring optimal shading year-round.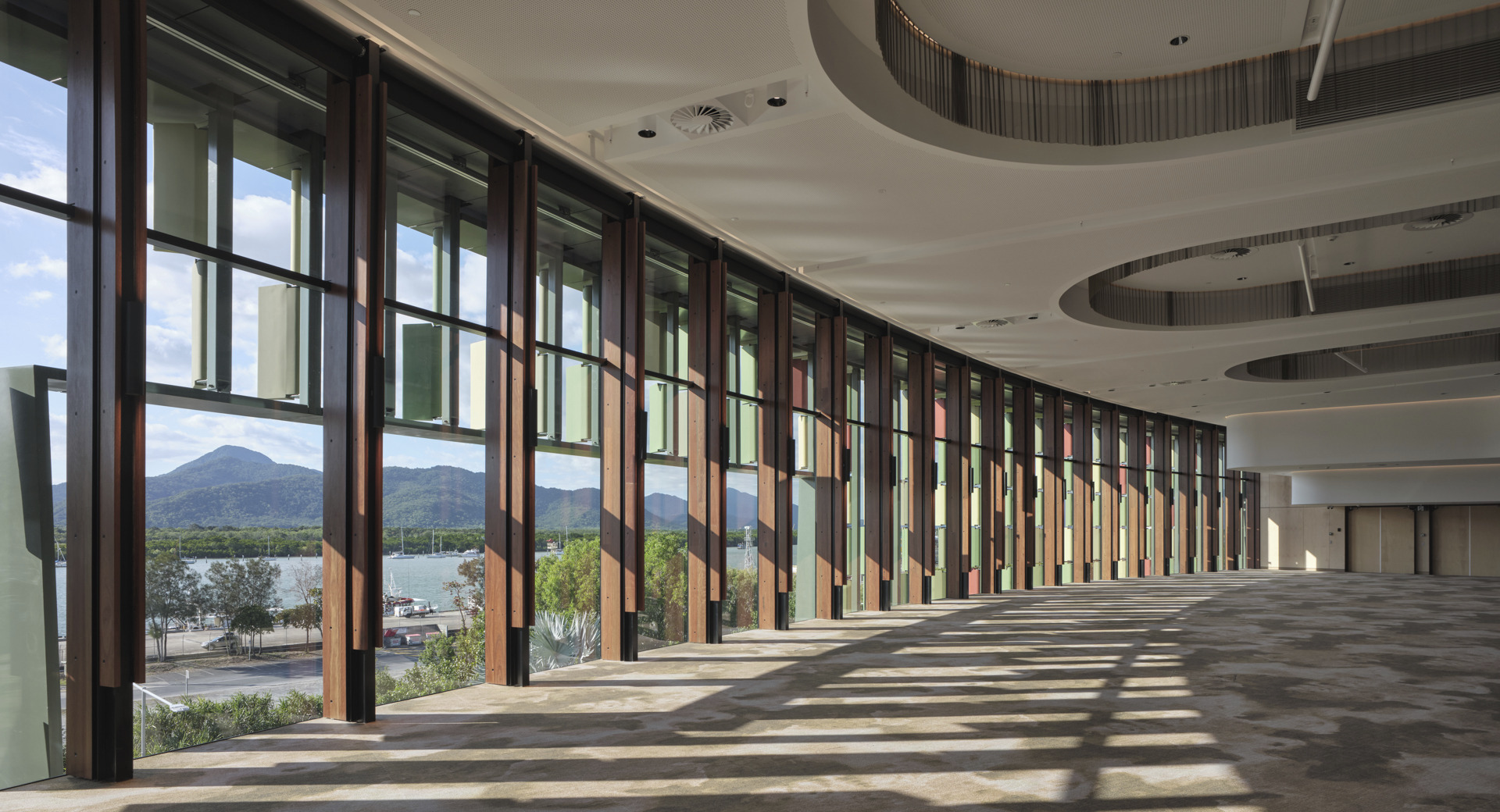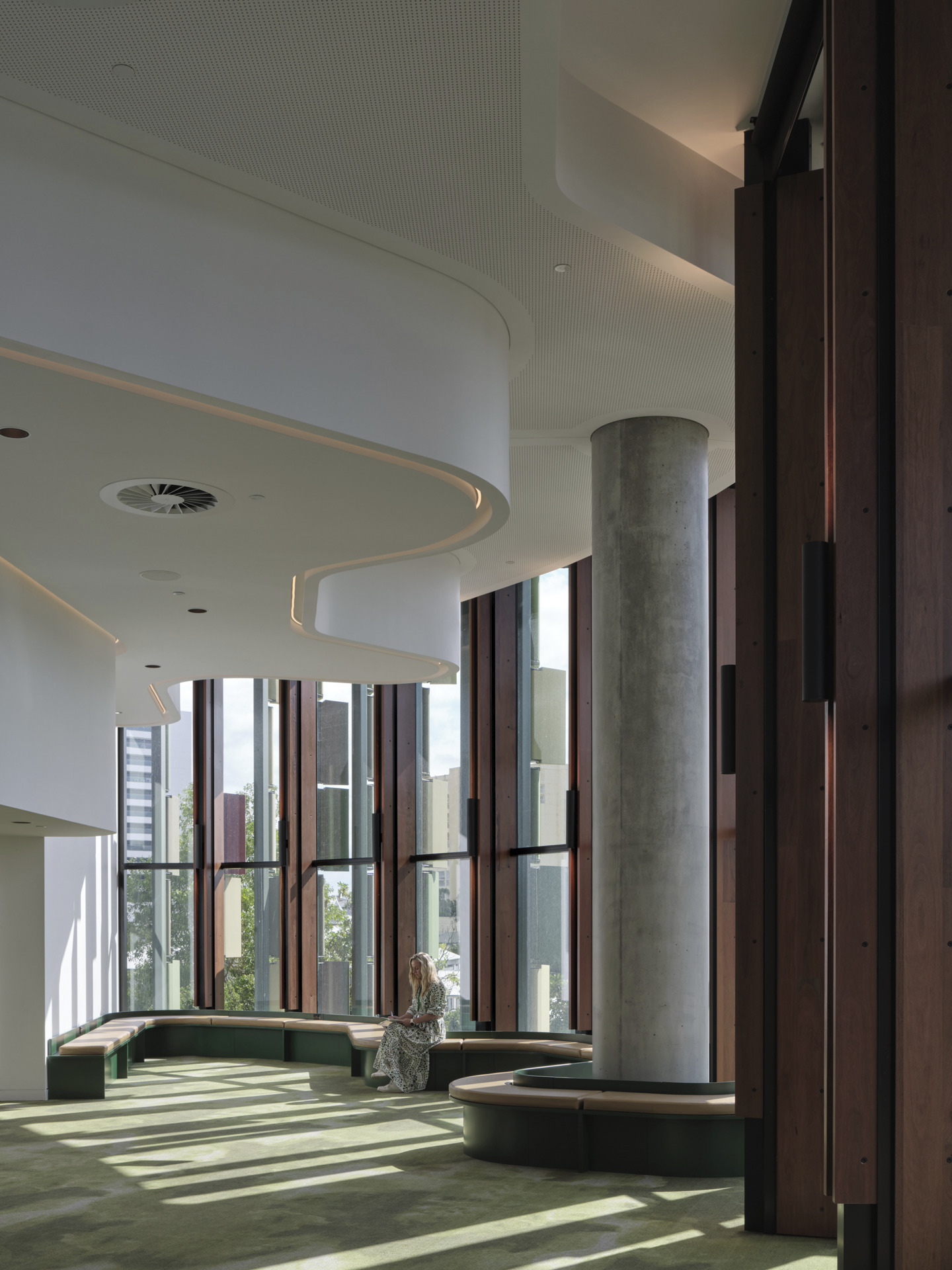 Surrounded by a bountiful tropical landscape, the facade screen and porte-cochere redefine the centre's sense of place. The newly elevated convention exhibition level features a shaded porte-cochere that moonlights as the main arrival area and transforms into an al fresco exhibition, function, and gathering space.
The Trinity Room, the largest such space in Cairns, commands the northern end of the expansion with unparalleled views of Trinity Inlet and the Ranges beyond. The result? A brilliantly conceived layout, seamlessly integrating arrival spaces, conference facilities, and banquet areas, offering the flexibility to operate independently.
The upgraded Cairns Convention Centre is poised to host performances, art exhibitions, and conferences, solidifying the region as a magnet for national and international events. This transformation is not just a revitalisation; it's a revolution in convention centre design, where light, nature, and innovation converge to create a world-class destination for events of every scale and complexity.