Cairns Performing Arts Centre Officially Opens!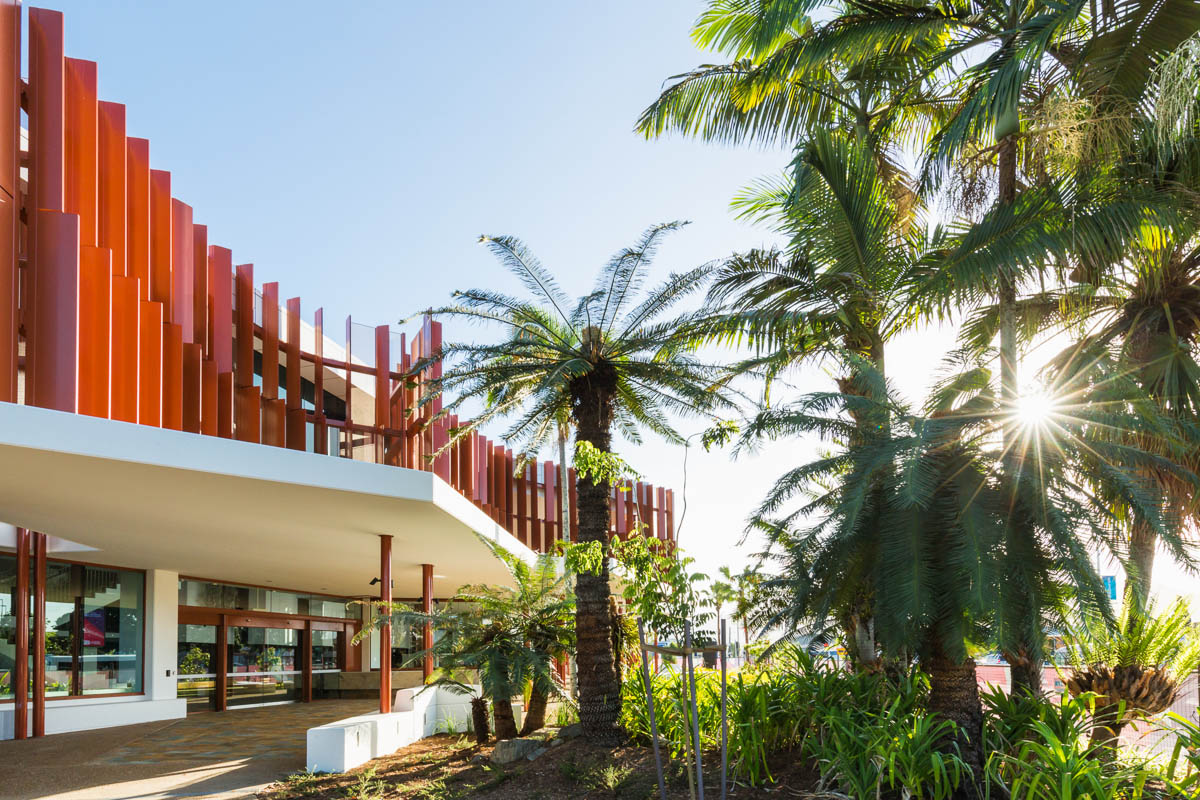 The Cairns Performing Arts Centre officially opened this weekend marking a rich new beginning in the cultural life of Far North Queensland. CPAC sits at the heart of a Council-led initiative entitled The Precinct, consisting of the performing arts centre, tropical parkland and ampitheatre. The new building celebrates its enviable tropical location and acknowledges the importance that cultural facilities play in the life of a community.
In planning for the project, COX Director, Richard Coulson, described a process underpinned by the following principles: the building must be inclusive and welcoming to Cairns' diverse and vibrant community; it must be flexible, allowing a range of community and professional uses; it must be technologically appropriate to ensure that it attracts the best acts; and it must be economically sound, creating new facilities that would increase revenue and thereby help to offset capital costs.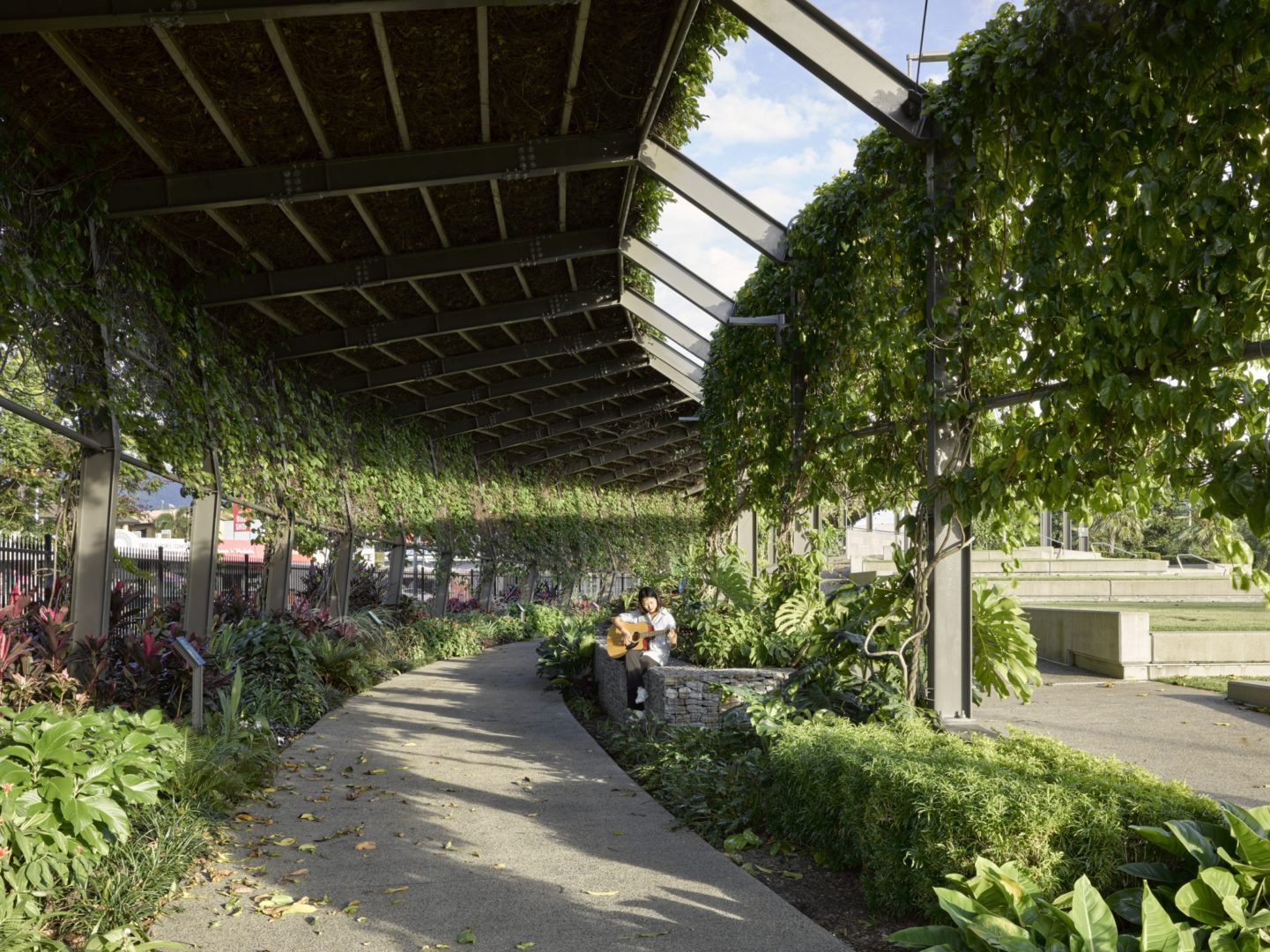 What has emerged is a building that inherently responds to its tropical surrounds. Verandah-like foyer spaces blur the edges between inside and out and create a feeling of dynamism at street level. A visually striking screen wraps around the building, enhancing its civic presence, helping to mediate extremes in light conditions and create a play on light in the foyer. Its design alludes to the beautiful Dilly bags and fish nets produced in traditional weaving across Far North Queensland.
Technically, the building is equipped to support the world's finest performers but at the same time it maintains a scale appropriate to community performances, such as the much-loved local Eisteddfod. The project was proudly conceived and delivered in association with CA Architects in Cairns.
Cairns Mayor Bob Manning said CPAC has significantly expanded the city's capacity to host a wide range of performances and will offer a better venue for local artists.
Cairns Mayor, Bob Manning
This building is a milestone in achieving our vision for Cairns to be recognised as the arts and cultural capital of Northern Australia.
This strategy will change the soul and the character of our city and is a key step in advancing the evolution and progress of our city.
The Queensland Government's funding for CPAC is part of a commitment to build the region's cultural tourism potential and nurture the next generation of artists. For COX, the opening of the performing arts centre reinforces our commitment to delivering key pieces of cultural  infrastructure in Queensland, and Australia more broadly. In the link below Cox Director Richard Coulson, speaks on the popular radio show 'Sarah's Spot' on Cairns' 4CA Radio,  discussing the project and taking listeners behind the scenes of the new CPAC.
https://www.4ca.com.au/sarah-s-spot/87088-behind-the-scenes-of-cpac-2